Homes
Revered creative Tadao Ando's design for an abode in the Japanese capital is an architectural masterpiece, unique in its shape and style
AUG 9, 2019
| By Yoshinao Yamada
Tadao Ando made a promise that he stayed true to 12 years later. He designed this approximately 5,350 sq ft residence in Tokyo Prefecture after a series of meetings over four years with the home owner. During these conversations, the client and Ando talked about a lot of things—but never the house. Even so, the creative's plan led to the formation of an abode that became the perfect canvas for the owner's objets d'art. "When I received his proposal," says the art loving homeowner, "I was surprised at how it reflected a great many of our conversations. Ando conceptualised this house to embody my thinking and my way of life, where the artistic spirituality is in sync with his architecture style." In response, the venerated architect says, "The client has a remarkable collection of art. So, I let his refined aesthetic shape the space and used light to highlight and contrast the artworks."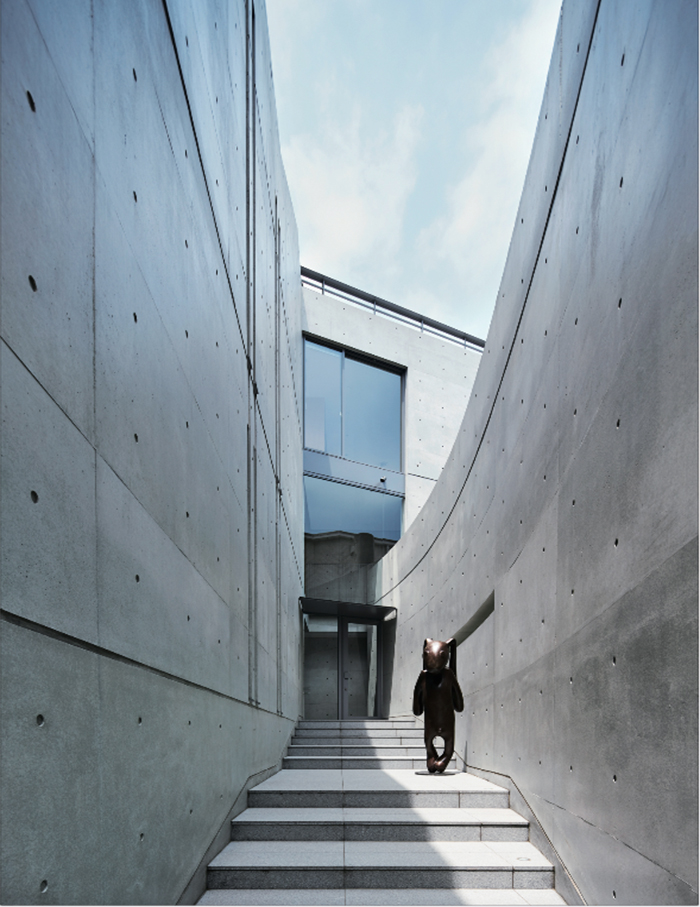 Indeed, the four storeyed home is a veritable cornucopia of art—contemporary artist Tatsuo Miyajima's works, furniture by Jean Prouvé, Charlotte Perriand and Pierre Jeanneret, and photographs by Daido Moriyama, William Klein and Sarah Moon are all juxtaposed throughout the house.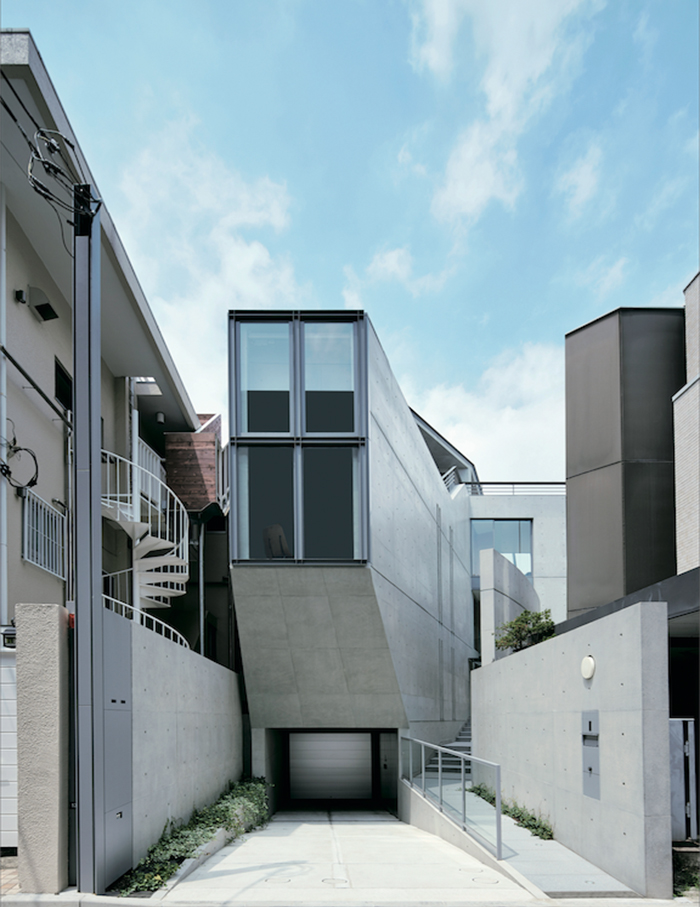 Natural light from windows of varying sizes dramatically floods the concrete walled space, resulting in a play of light and shadow on the walls, which highlights the artworks. The ceiling lights are strategically placed to bounce off the sloping wall of the multipurpose room and illuminate the furniture. "Both art and architecture can enrich our lives," shares Ando, "The former remains the lead, whereas the latter is conceived as a supporting character committed to enhancing art. I believe that architecture is often created by the client. All we can do is help in that creation. For example, I have built many museums on Naoshima Island—the modern art capital of Japan—but those spaces could only be created because of Japanese art aficionado Soichiro Fukutake's vision. Since this is a space created for this homeowner, I look forward to what it holds in the future."
Scroll below for more images!