Design
Art that resonates with life, redefining cultural landscapes with Asian Paints and St+art India
NOV 9, 2023
| By ELLE DECOR India Team
Imagine travelling to a new destination, soaking in the cultures, bathing in its enthralling colours until one completely melts and harmonises with the scenery. With urban art that has a remarkable ability to teleport us through time and space, Asian Paints and St+art India immerse us in the rich history of the land, where one can witness celebrations and cultural transformations manifested in art forms. 
They engage diverse individuals and their realities to cultivate a sense of belonging and identity, while making the viewers both co-architects and observers of the artwork. They have together organised numerous festivals and public art projects in cities like Delhi, Mumbai, Chennai, Goa, Bengaluru, Hyderabad and Coimbatore.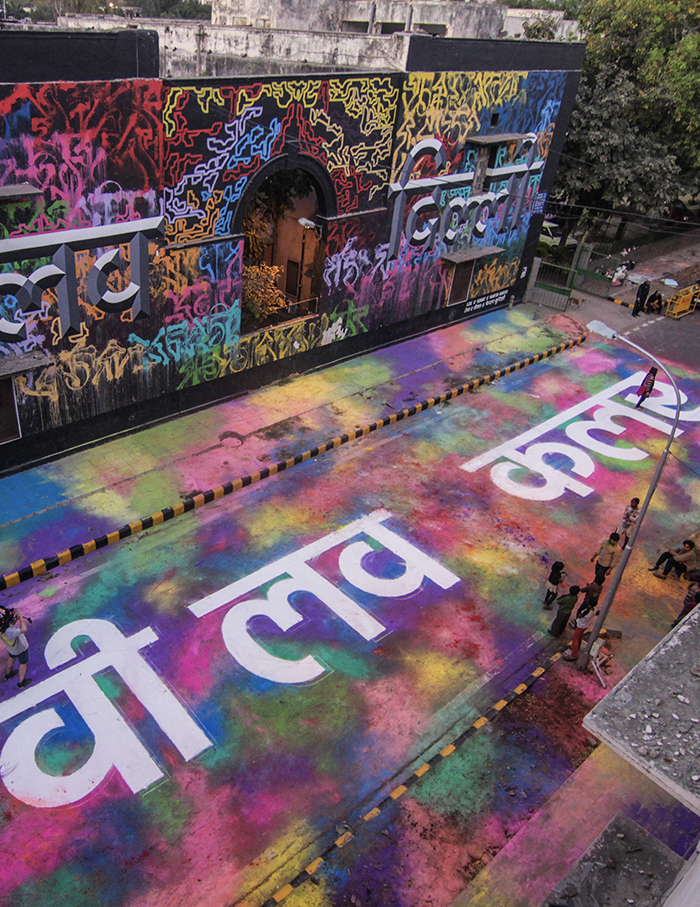 The Holi Rangoli project, led by artist Hanif Kureshi where they created a large-scale rangoli in Delhi's Lodhi Art District to craft a collaborative, large-scale rangoli—a traditional decorative motif typically seen during festivals at homes.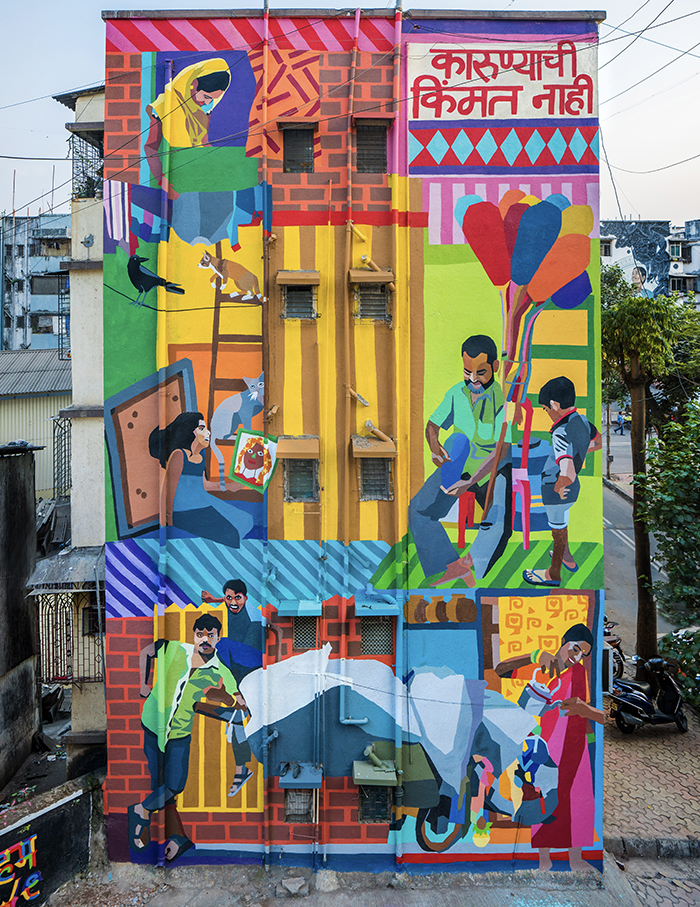 The ME/WE initiative, led by the Aravani Art Project explored themes of gender, kindness and interdependence in Dharavi. It empowered transgender and cisgender women to reclaim public spaces through art.
The Saath Saath Campaign aimed to bring together individuals from varied backgrounds, age groups and social classes, functioning as a democratic instrument to strengthen civic consciousness and foster unity. Feedback was gathered through a WhatsApp group and in-person interactions with the St+art India team, helping shape the two-month festival in Lodhi. The festival included workshops, performances, celebratory shows and a community mural, enriched with artistic contributions.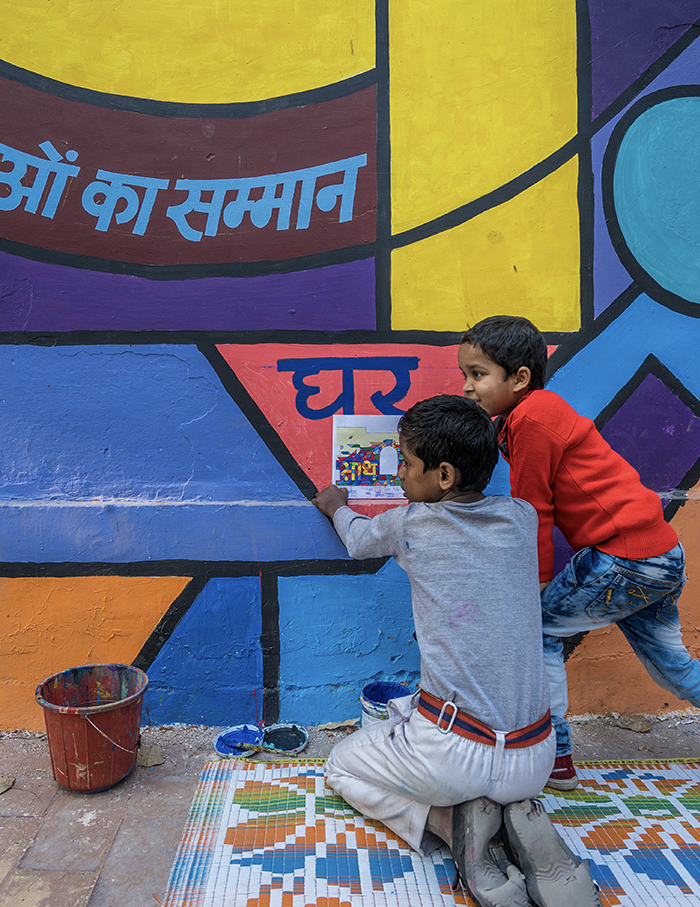 One commendable example of their work is their initiative to reshape the narrative of Kannagi, one of India's largest slum resettlement areas in Chennai, and revitalise its landscape, to address the community's feelings of displacement and uncertainty. They revitalised their landscape by making meaningful community murals, engaging the neighbourhood's youth while enhancing its landscape.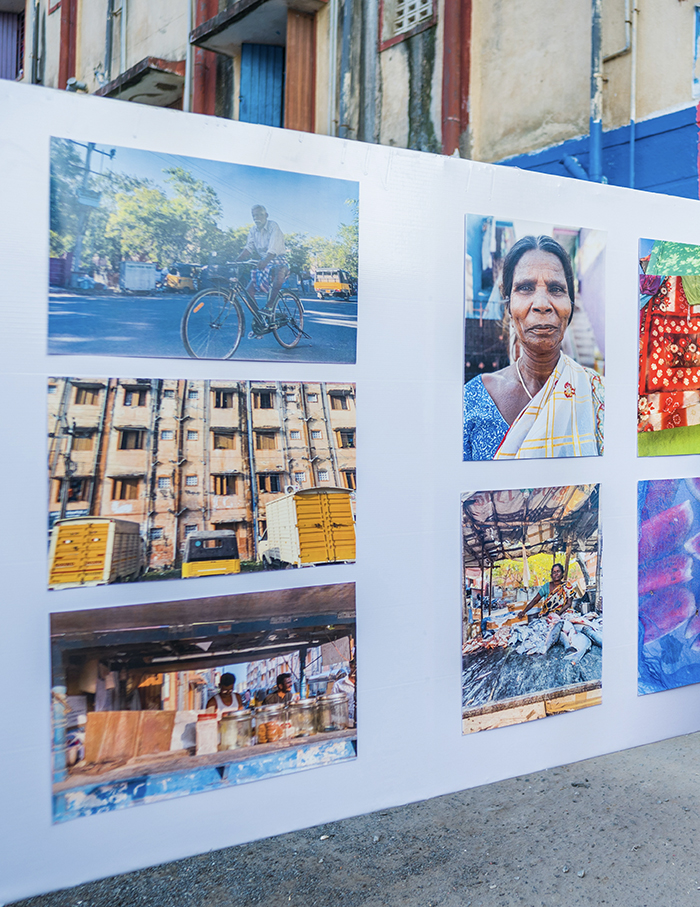 Their initiative, the Mumbai Urban Art Festival made a strong debut, with over 65 artists exploring Mumbai's essence. Set out to bridge history and encourage dialogue, it invited attendees to immerse themselves in the city's pulse and energy. 
Asian Paints x St+art's dedication to advance community interaction through contemporary urban art initiatives stands as a testament to the transformative power of art. Asian Paints has made substantial efforts in environmental and social responsibility, addressing climate change and enhancing product stewardship. Their community engagement efforts through Corporate Social Responsibility initiatives have a positive impact on people throughout their value chain. The collaboration between Asian Paints x St+art India Foundation signifies their dedication to transforming spaces and lives while strengthening social consciousness and camaraderie.