Homes
reD Architects encapsulates an exemplary narrative of design and expression in this Mumbai home
JUN 24, 2019
| By Maithili Raut
Leaving a pure confluence of select materials in their true form, this decadent yet the understated home project focuses on peeling away one's "affected" layers and creating a timeless abode.
Located in the busy, leafy neighbourhood of Breach Candy in Mumbai, it presents a personal expression of starting afresh. But with a whole host of memories, passions and past experiences, constituting original midcentury and modern furniture, artworks including photographs, sculptural objects and paintings, and a comprehensive collection of books.
Meanwhile, the use of teak and limestone as continuous flooring across the house sets a spartan yet consciously crafted tone.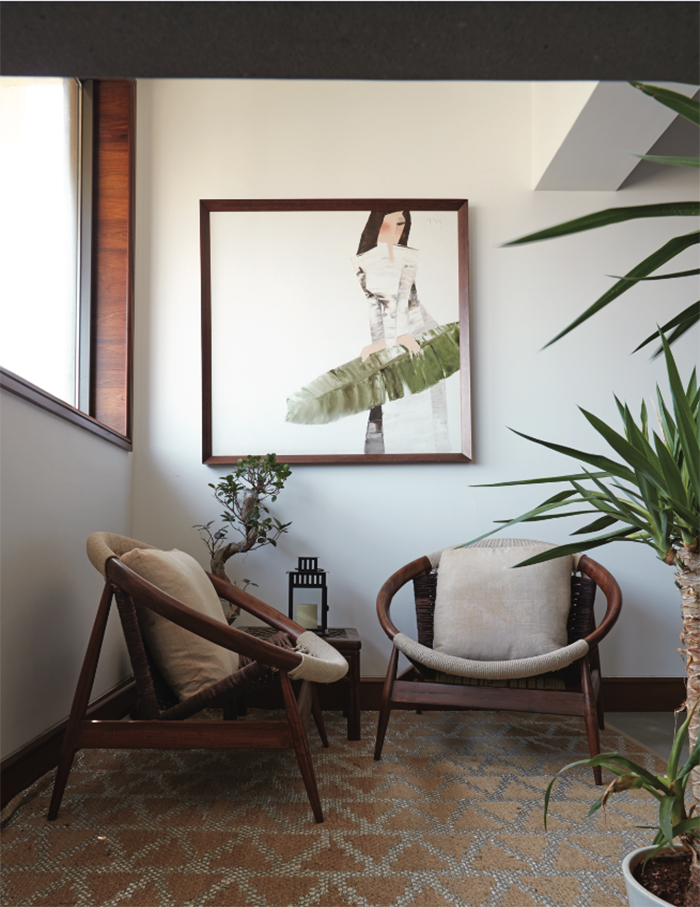 Space incorporates elements such as a cast in-situ concrete bench against a concrete wall, a barrel repurposed as an all-weather table, an outdoor kitchen and a herb garden. Intangible memories, such as the client's love for reading and of growing up in a family home with delicious aromas wafting from the kitchen, have been manifested in the room divisions that allow him to amalgamate the many joys of life—cooking, literature and social interaction.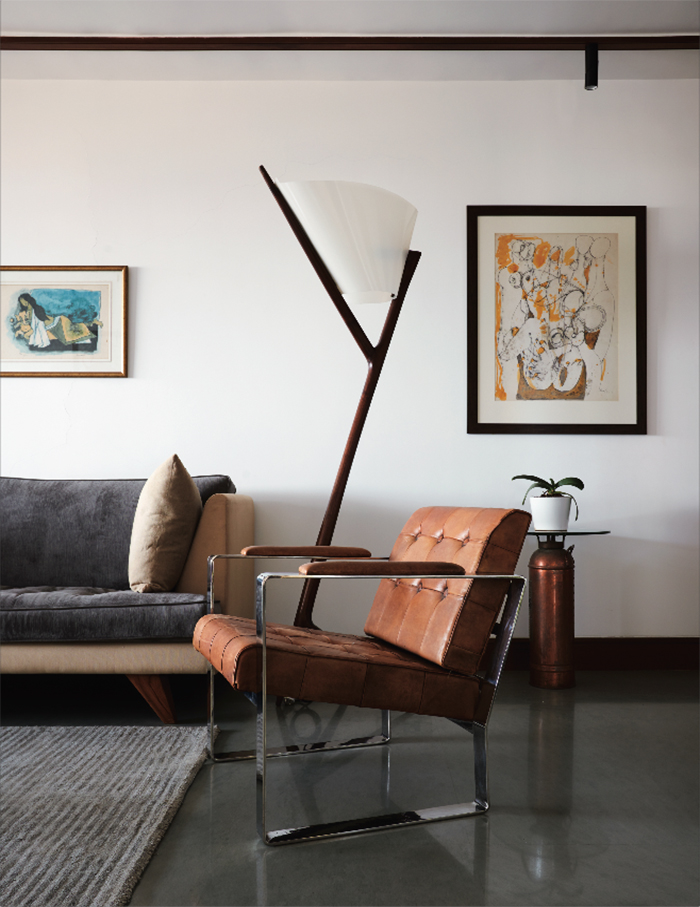 The owner's mandate for space was of "restrained luxury", which is evident in the handcrafted wood skirting that frames the limestone floor, the muted bedrooms and bathrooms that elevate the overall theme of the home as well as the living room shelving system that appears light and horizontal, owing to the double inwards chamfer along its edges. The apartment also features a spacious terrace space, which is the preferred zone for hosting and entertaining because of its magnificent open vistas.
Scroll below to see more images from this home by reD Architects!