Lifestyle
Recently restored to its stately grandeur, the 200-year-old Brijrama Palace Hotel in Varanasi offers an unforgettable experience
NOV 21, 2020
| By Sonia Dutt and Aditi Sharma Maheshwari
The city of Varanasi is as quaint as it is theatrical—you can encounter endless lanes, brightly painted houses and loud sadhus with their followers in the wake…crowds and chaos have made a home in every nook and corner.
Brijrama Palace Hotel situated at Munshi Ghat on the Ganges, however, paints a different picture, offering peace and a promise of rest.
Constructed in 1812, it was owned by the then-Maharaja of Darbhanga, Bihar. Post his demise, it was left unattended for years. In 1996, Arvind Kumar, a local, while passing by was taken by the beautiful brick facade and decided to purchase the property. Thus began the story of the building's arduous revival into a 32 room, three-level getaway.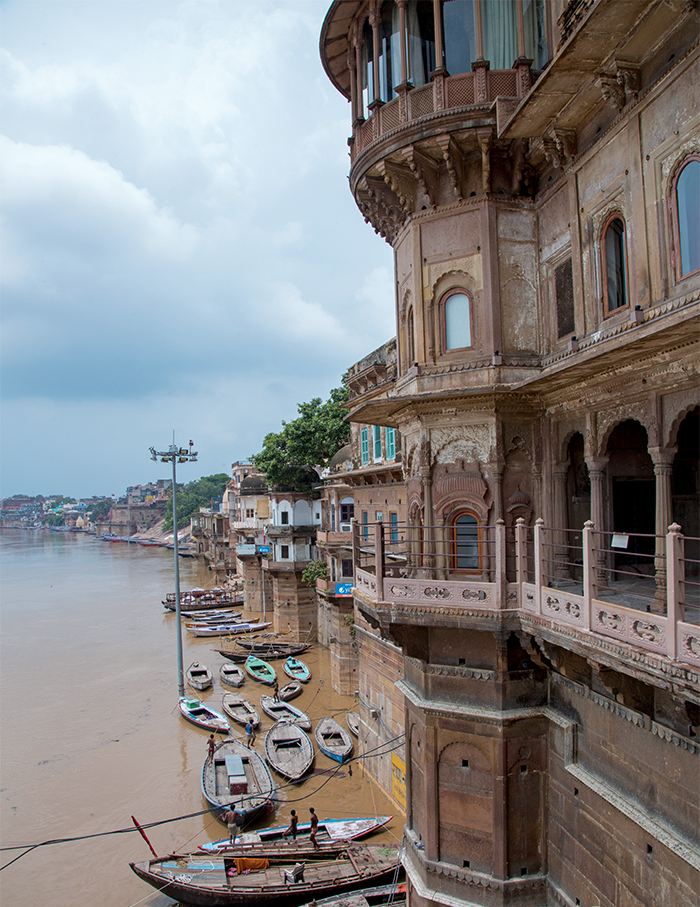 New chapters Entering the over 200-year-old palace on a boat and stepping inside a lift built during the 18th century by a British engineer feels surreal. Hand-pulled in the past, it now operates on electricity. You can arrive from the back doors too, after trudging through a winding lane stretching easily to a kilometre or two. "I've entered another era", you might think looking at the old wooden doors, massive Chunar stone columns, vintage furniture and ancient fans with long, timber blades.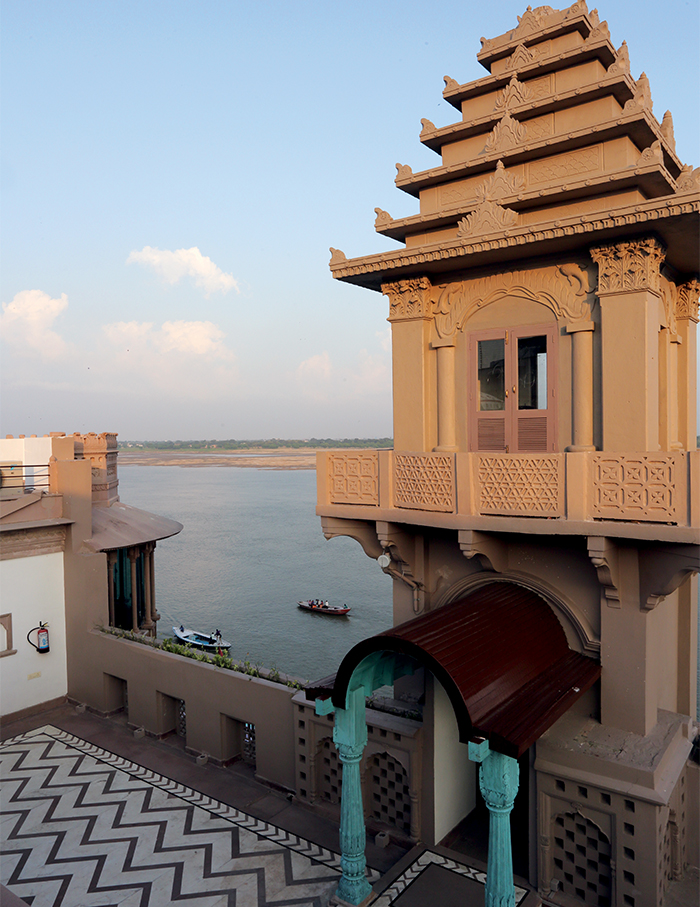 A verandah at the reception overlooks the historic river—a sight worth bookmarking in your memory. The hotel's restoration constitutes a restaurant facing the Ganges, a bada aangan with large Radha Krishna idols and three levels for accommodation.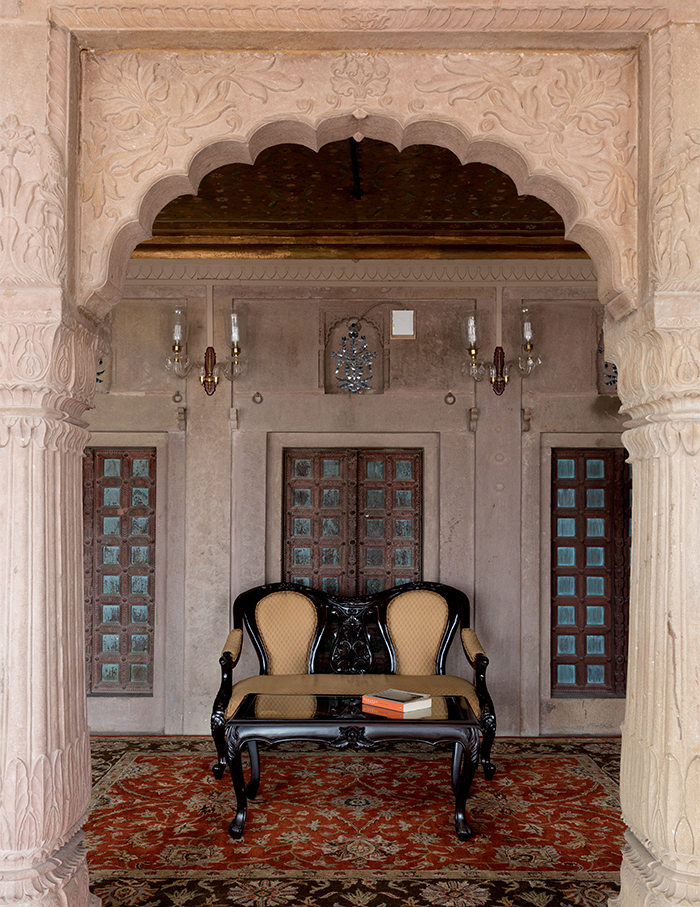 It's easy to lose your heart to the majestic Bhagirathi Maharaja suite too. An expansive space with a bright pink bed covering made with Benarasi fabric and corners dotted with silverware, this is also home to a life-sized, hand-painted portrait of Arvind's parents, Brij Pal Das and Rama Devi, after whom the hotel was christened.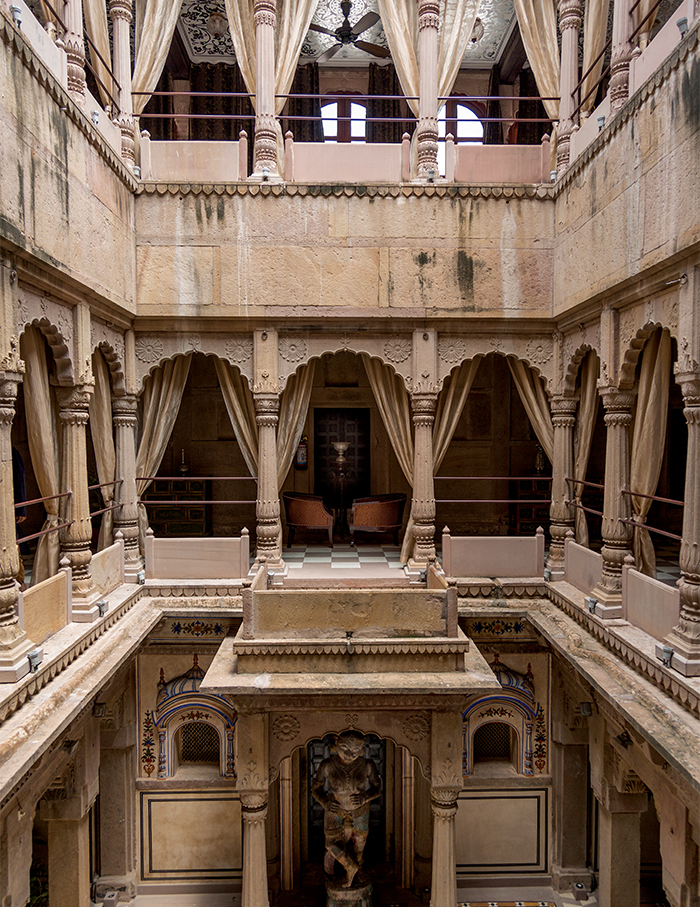 Cultural retreat Artists from Jaipur, Jodhpur and Varanasi were called to decorate the walls with paintings. All the furniture was sourced from Kolkata, while chandeliers and wall brackets from Jaipur. One can find multiple design influences of different states here "because I wanted the structure to look like the royal palaces of Rajasthan or Madhya Pradesh," adds the owner Arvind.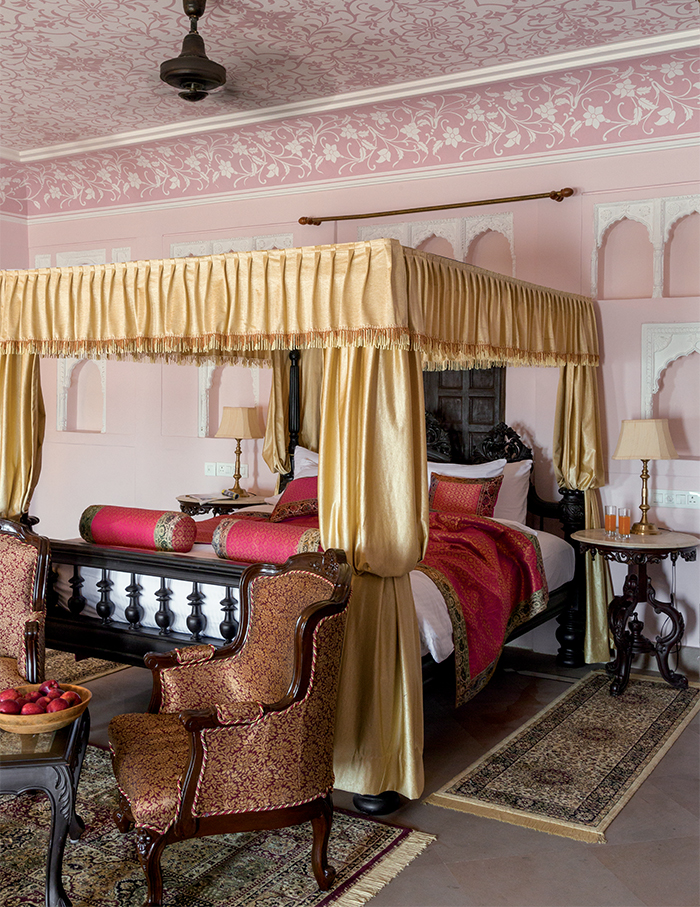 The sounds of classical music reverberate from the heart of the palace as local musicians settle down on two interior balconies. "Kashi is the centre of performing arts, which I wanted to revive here. I was always keen on building a textile museum too inside this property—soon that project will see the light of day!" he hopes.