Design
Rajat Sodhi's Orproject fabricates waving walls for designer Amit Aggarwal's flagship store in New Delhi
JAN 7, 2021
| By Sanjukta Ghosh
From experimental, small-scale installations to large real-estate developments, Orproject Architects is known to incorporate ecology as a narrative to express their approach in design concepts. And that's what Rajat Sodhi and the Orproject team achieved when they designed a partition system for fashion designer Amit Aggarwal's flagship store in New Delhi.
Aggarwal's work is known for its use of novel materials and the textures, transparencies and reflections it creates through custom fabrics and sculpted dresses. This makes the brand's association with Orproject only logical. 
Based on the programmatic requirements within the store designed by Alina Vadera of Ava Studio, the flowing spatial divisions are crafted as architectural-scale waving fabrics out of reflective sheet material and suspended from the ceiling. The curvature and spacing of the panels create shimmering light reflections and varying opacities and transparencies depending on the orientation.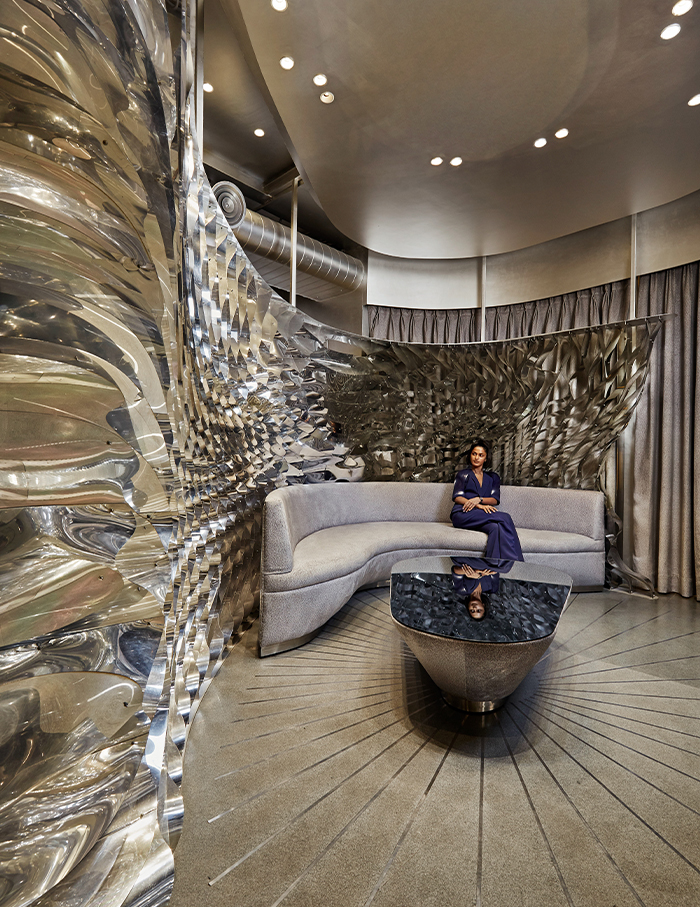 "The waving walls are made of polycarbonate plastic sheets. There are two sets of panels in the walls—one is laminated with a mirror film, while the other is transparent. These are connected by custom screws that adjust to the different joints. You know, some places have two sheets overlapping and in other places, six sheets," shares Sodhi.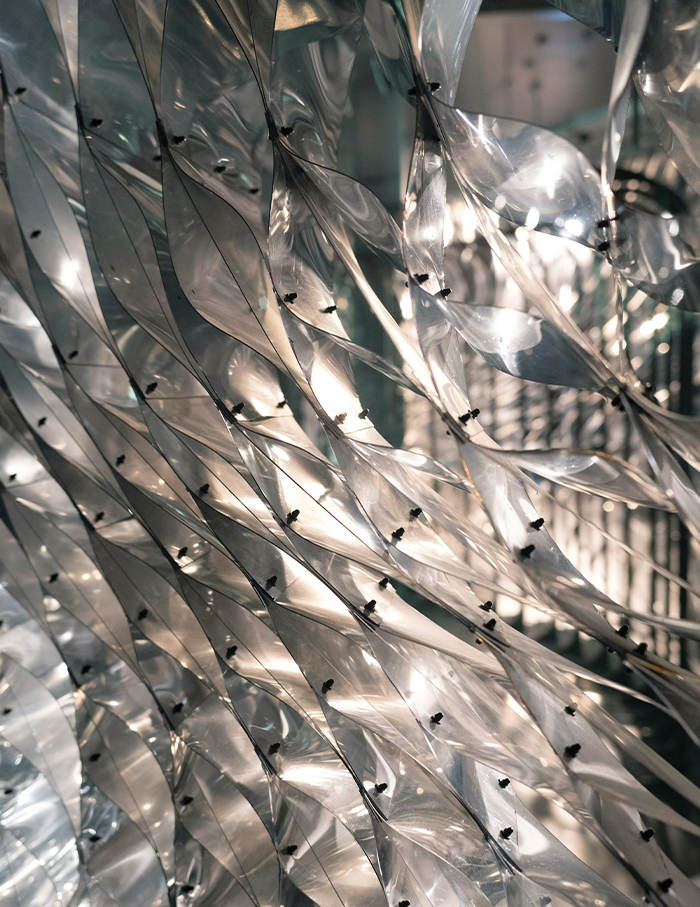 Along the top and bottom are steel sheets that adjust to and hold the different starting and ending angles of inclination of each element. While those on the floor are affixed to the flooring using bolts, the one's along the top are suspended from the ceiling. The team applied research into complex patterns and geometries for the creation of this unique shopping experience. The flowing walls form the background to Amit Aggarwal's similarly flowing and evocative collection of dresses.