Homes
Quirk Studio designs House no.12 as an idyllic escape with neutrals and monochromes
FEB 20, 2020
| By Vedika Nair
Located in the suburbs of Khar, is House no. 12, designed by Mumbai based Quirk Studio. This home for three boasts of classic, contemporary and modern aesthetics fused with colour and eclectic art, accessories, furniture and more. To personify the homeowners needs and keeping the design brief in mind, the shell of the abode is crafted to look neutral and monochromatic.
Stepping into the home, the foyer is decorated with a customised marble console, antique brass pipe screen and a cluster of grey tinted glass pendant lights. As we transition to the living room, we find three separate seating areas in perfect harmony, situated in different corners of the room. An elevation is seen on the left side of the home, where a wall crafted with three dimensional handmade tiles highlights colour, while playing with light and shadows. The main seating are in the living room also features a customised concrete finished dome coffee table and comfortable armchairs.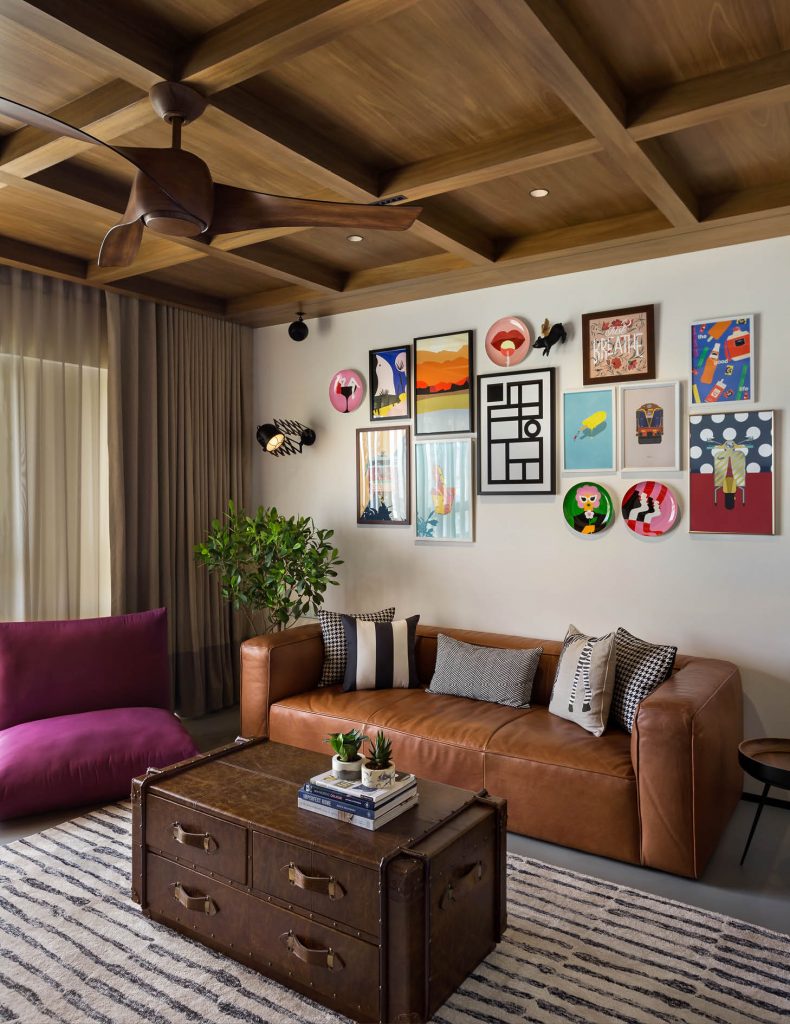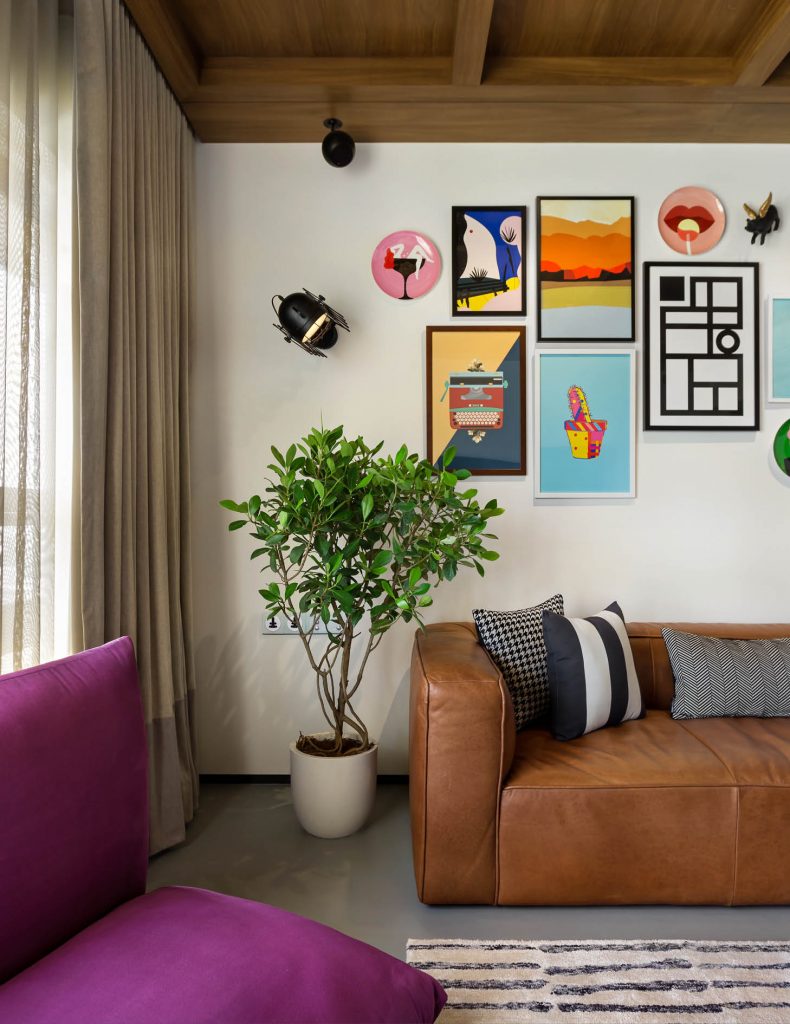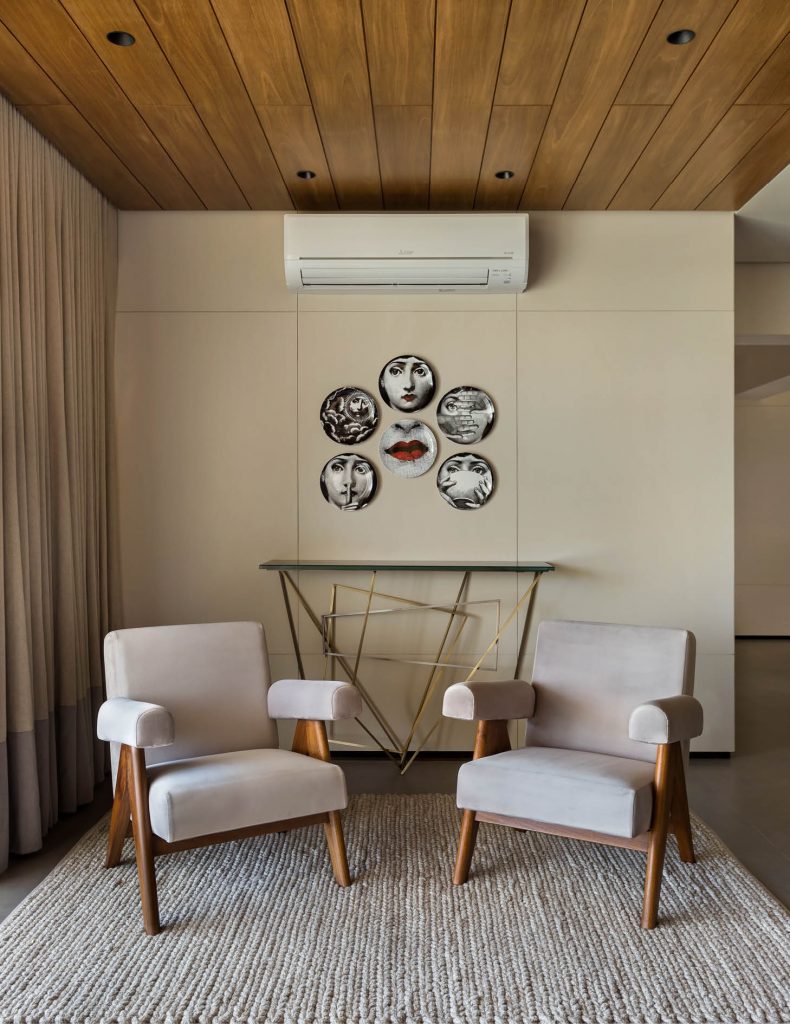 Moving further we enter the minimally designed dining area that hosts an edge wood dining table and a modern chandelier by Arjun Rathi. A reflection of the homeowners personality is brought to life in the den with a neutral palette of solid grey epoxy flooring and a wooden panelled ceiling.
This space is further accentuated by quirky accessories, art and furniture that add colour and character. Breaking the mold in terms of design, Bhavsar and Ajmera of Quirk Studio fashioned the powder room with drama and a dim lit mood that is complemented by a vintage floral wallpaper from Nilaya and a finished antique mirror with brass elements.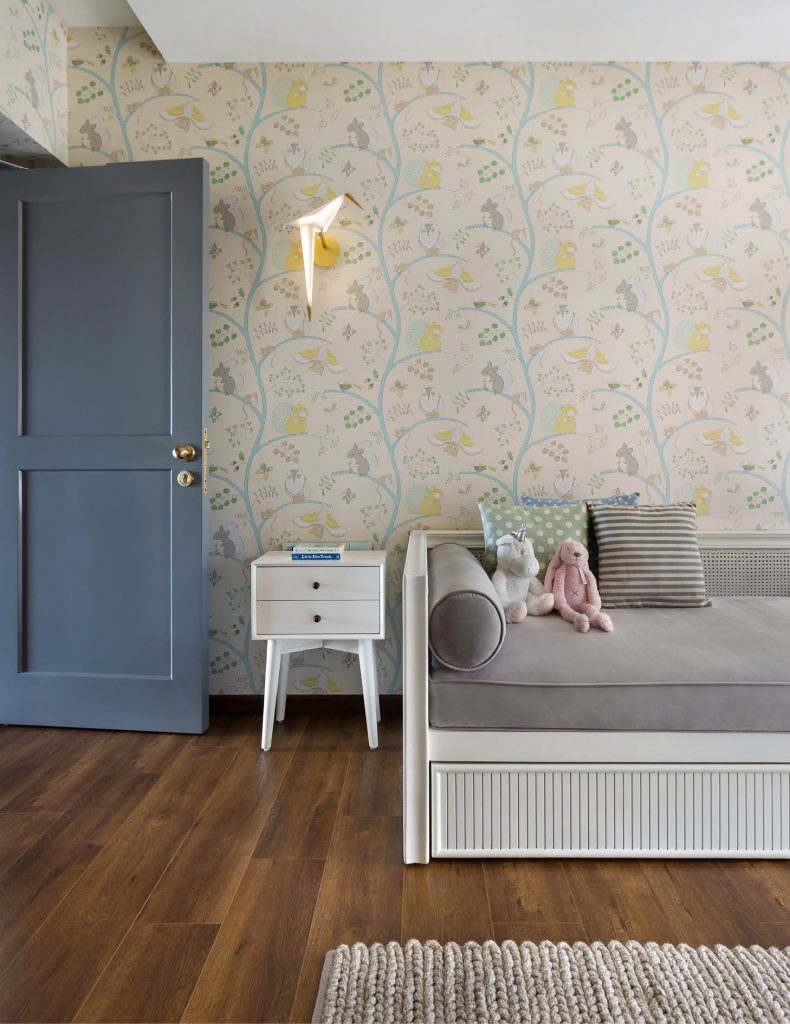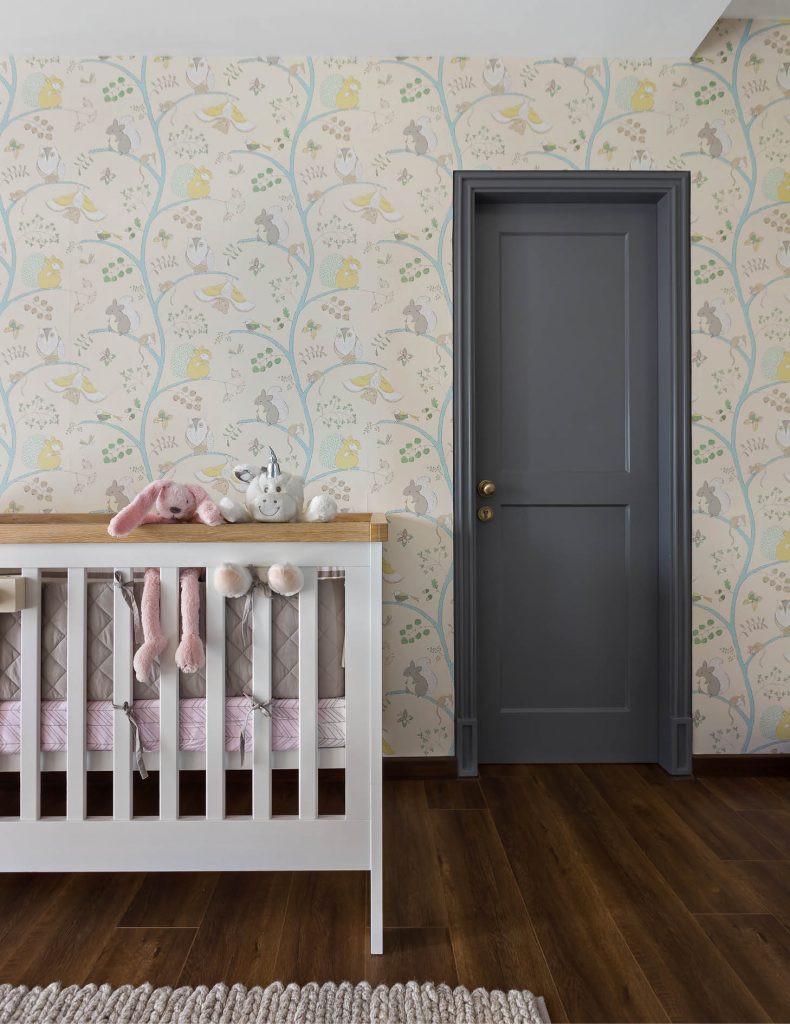 The master bedroom is designed to look simple and neutral with a wallpaper behind the bed and wall that showcases photographs on one side. The room also houses a walk in wardrobe and shoe closet. His and Her sinks in the master bathroom are made from river-washed Kalinga stone, while the wall behind the mirrors is finished with a leaf wallpaper adding to the pop element of the space.
Finally, we step into the nursery that's done up in greys, greens and yellows with a wallpaper that exudes warmth and cheer. The walk in closet for the nursery is finished in white back-painted glass shutters with pastel wooden knobs. Completely finished in Volakas marble, the bathroom features a statement bath vanity counter.