Design
Pratik Siddhpura and Devang Patel have created a workplace with sartorial sensibilities and a penchant for quirks
JAN 9, 2021
| By Meghna Meduri
Located in the industrial hub of Ankleshwar city, this 350 sq ft office developed by Pratik Siddhpura and Devang Patel of P&D Associates is a stylised rendition of colours, patterns and all things fun.
The team was approached to design a new cabin space in the existing factory plot and were tasked to create a layout with minimal requirement of a compact meeting space and a fully functional owner's cabin to entertain executives.
The space was converted into a two-storeyed office with the owner's cabin on the first floor overlooking the entire property. It connected to the small and simple meeting space on the ground level with the help of an exposed concrete staircase finished with hairpin wrought iron railing detail.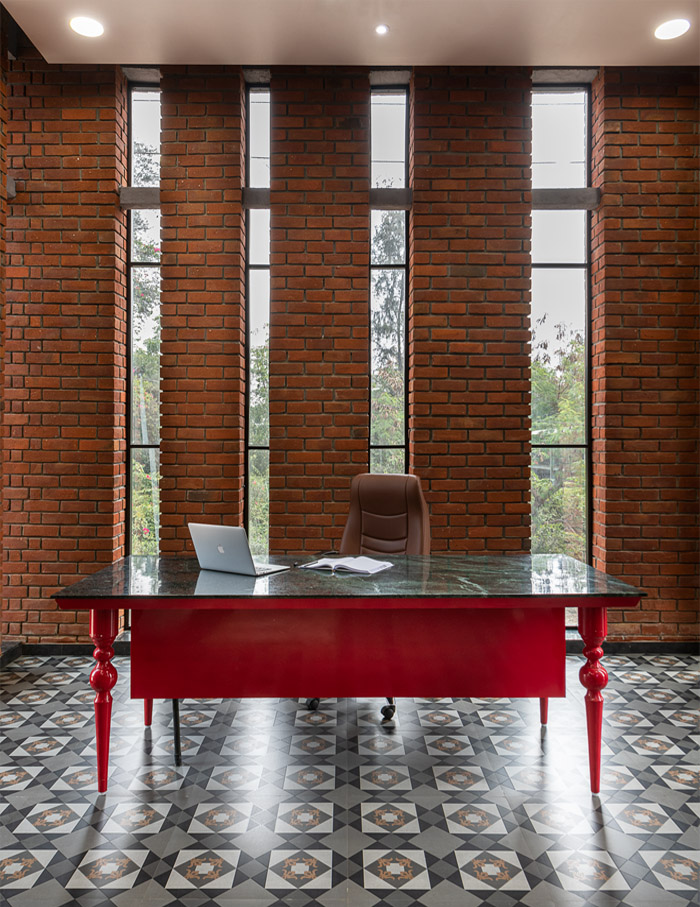 The entire office building uses exposed bricks, giving it an industrial look, while splashes of yellow and red offset the brickwork and add a contemporary character. The cabin features vertical slit windows and a strategically placed door for controlled vision over the outside activities.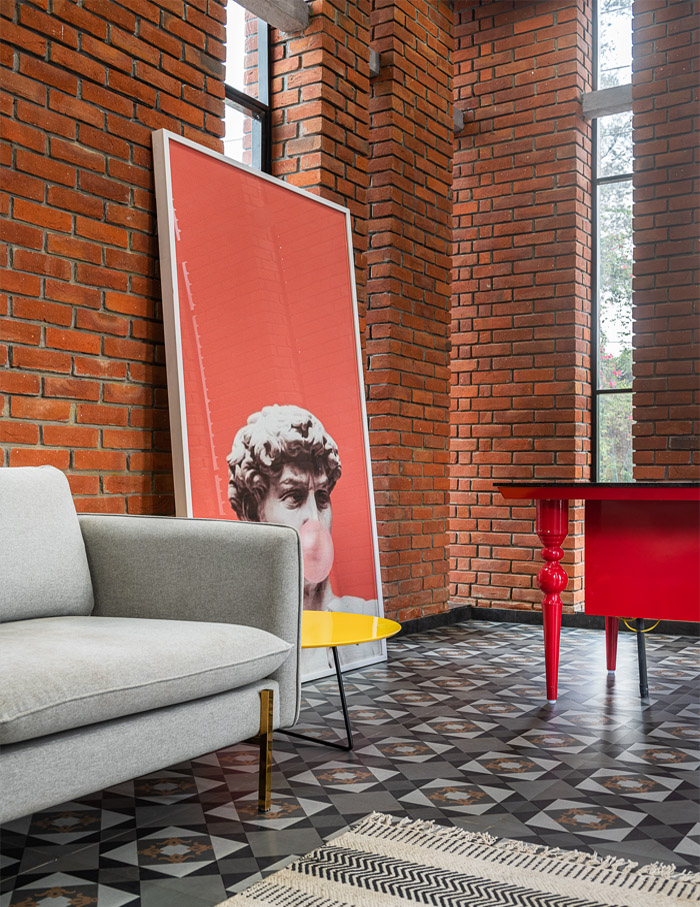 The interiors are decked with a free-standing work desk, small lounge space with a yellow centre table, exposed brick wall and custom-designed minimalist furniture.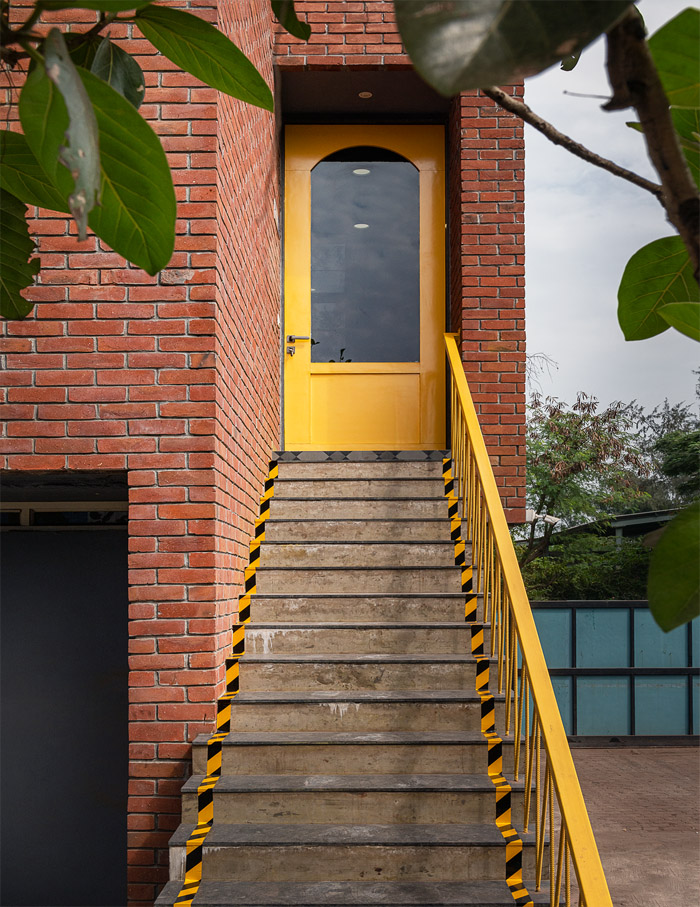 Inspired by the client's sartorial love for colours and quirky patterns, the space is crafted with special care for the palette that is soothing to the eyes yet one that balances the desired look.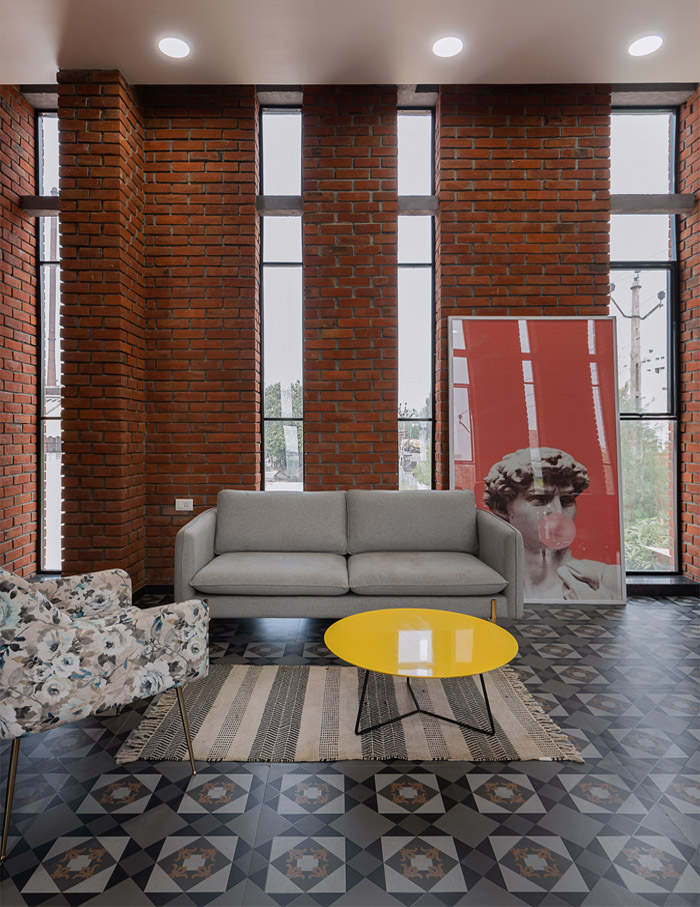 The flooring is laid in ceramic mosaics which sets the overall mood of the space. To balance the intricate flooring pattern, the exposed brick wall takes a subtle backseat. Colour blocking in both interior and exterior facades of the structure, instills an urban essence to the earthy vibe of the space.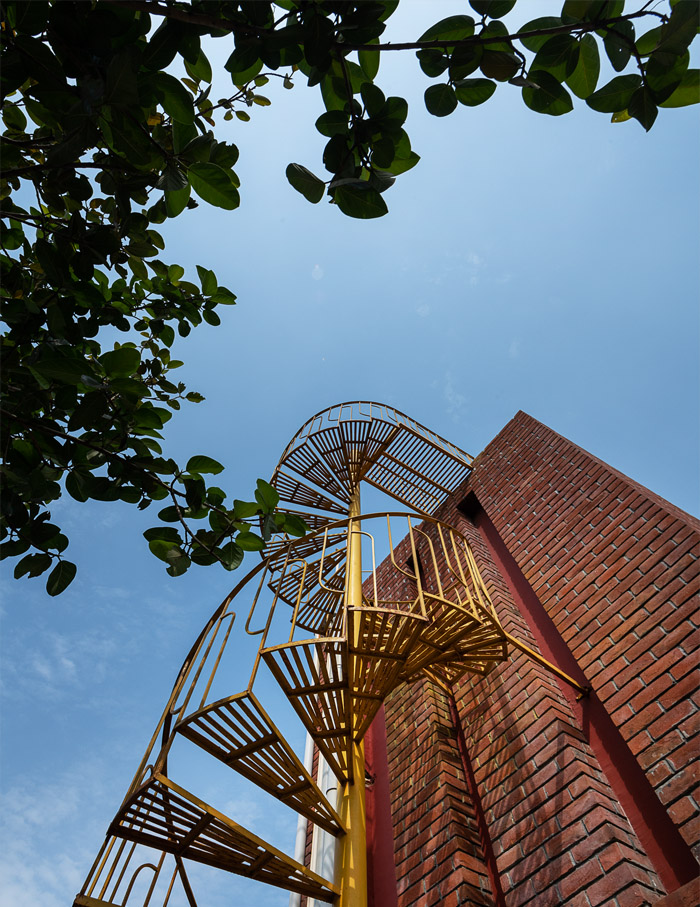 "Our client is a fashion-forward personality who embraces colours and patterns, and appreciates a unique outlook, while staying connected to his roots," share the founders of P&D Associates.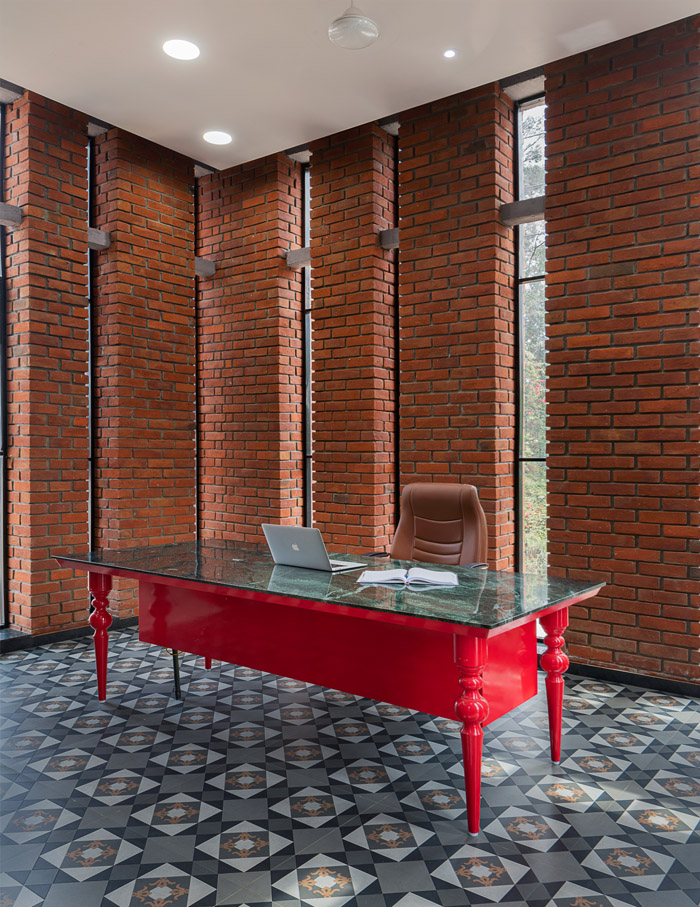 The free-standing work desk with red granite top is paired with yellow accents for a playful vibe in this industrial space. Coalescing in harmony, the patterns and textures of this space effectively draw the overarching themes together.