Design
Nature and its true forms— Prakruthi Rao's design studio in Bengaluru becomes one with nature
MAR 10, 2023
| By Tamanna Doctor
Nature seldom asks for attention. Prakruthi Rao's 2,200 sq ft design studio in Bengaluru—PRAKRUTHI (meaning the natural germinal state, eternal and beyond perception) is housed in the family office—Padma 79 and has a strong attachment to nature.
A 1950's residential building was adapted and repurposed into the mentioned family office, the studio's first project. It was previously occupied by numerous commercial establishments, last of which was a fashion school. The existing built form was modified and utilised to produce elegant, well-made interiors—soulful and refined to become a workspace for the family.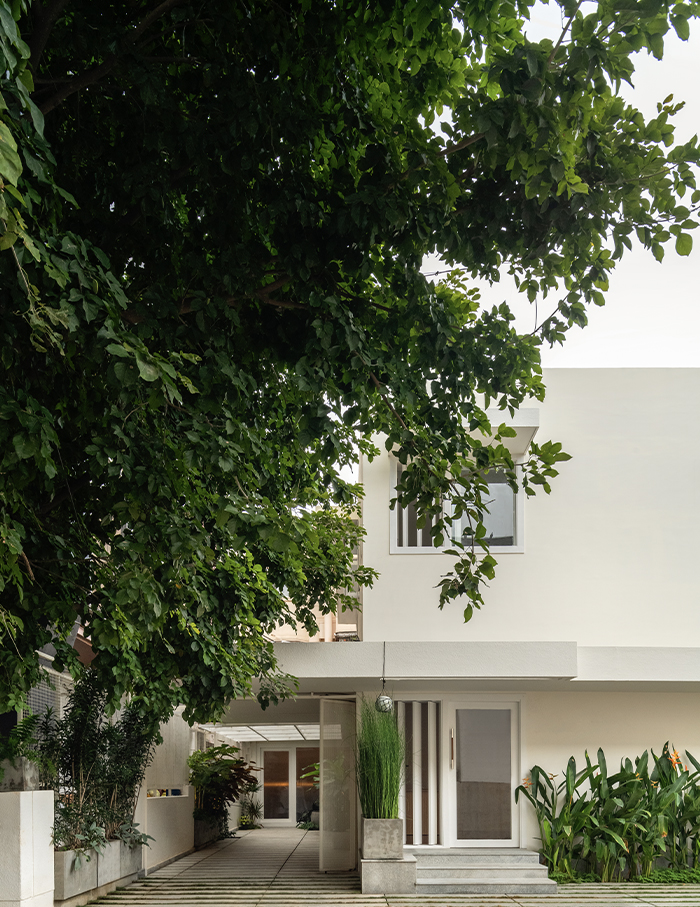 The goal of the design intervention was to reveal the space's original form by removing all of the ornamentation that had been introduced throughout the years. On a macro scale, it was found that there was room to build adjoining spaces with cross-ventilation and borrowed natural light. On a micro level, inset niches constructed into solid brick walls were found and are currently being used as a library. The design solution was solely based on what was already present and how to make use of it.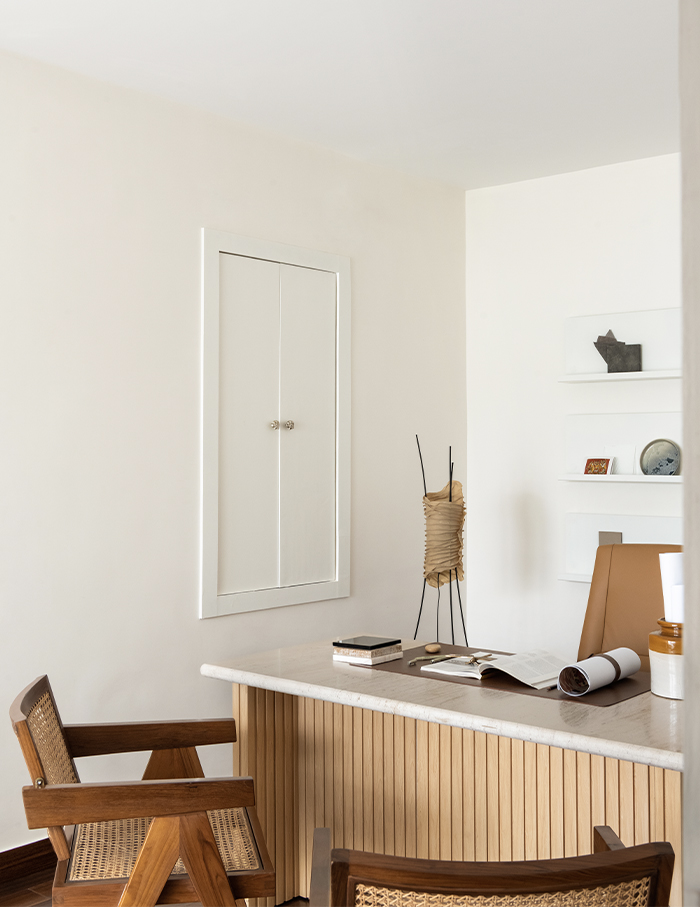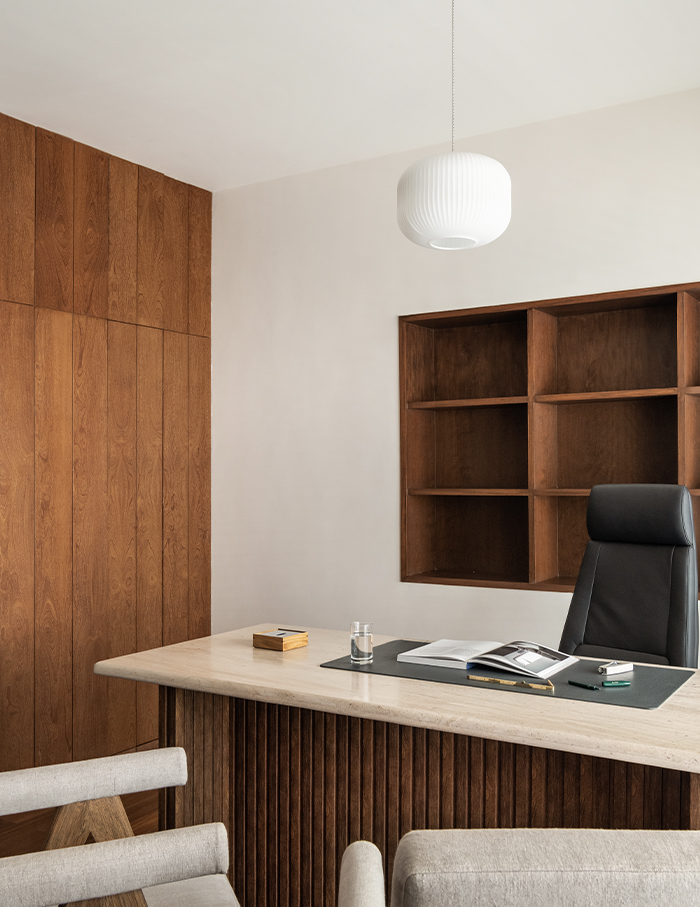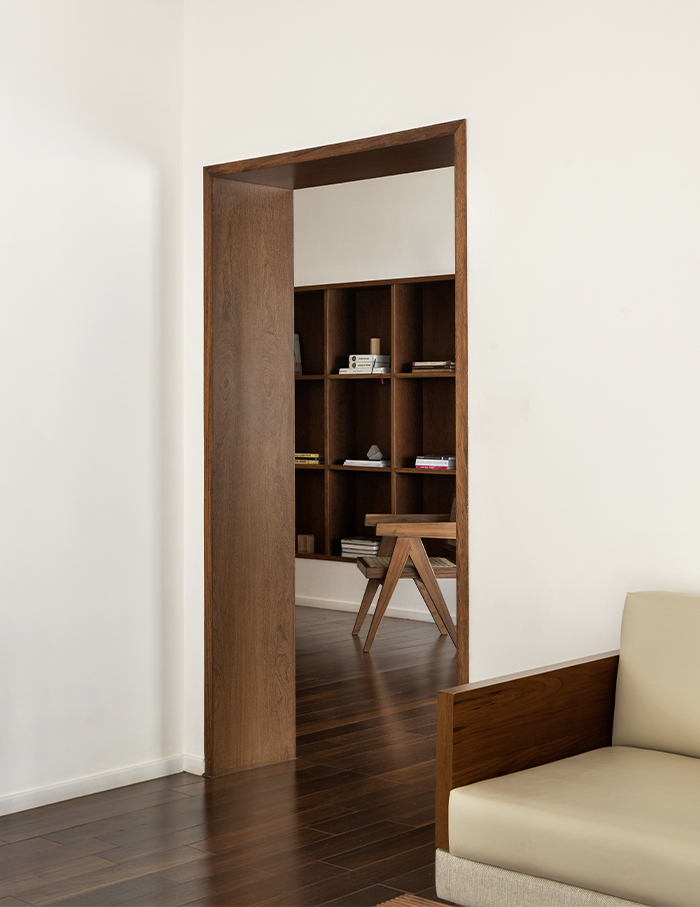 Entering the waiting area, one experiences glimpses of the central court. Serving as a landing space for all, the central court is connected to all the cabins, workstations and service areas and functions as a library for visitors and staff.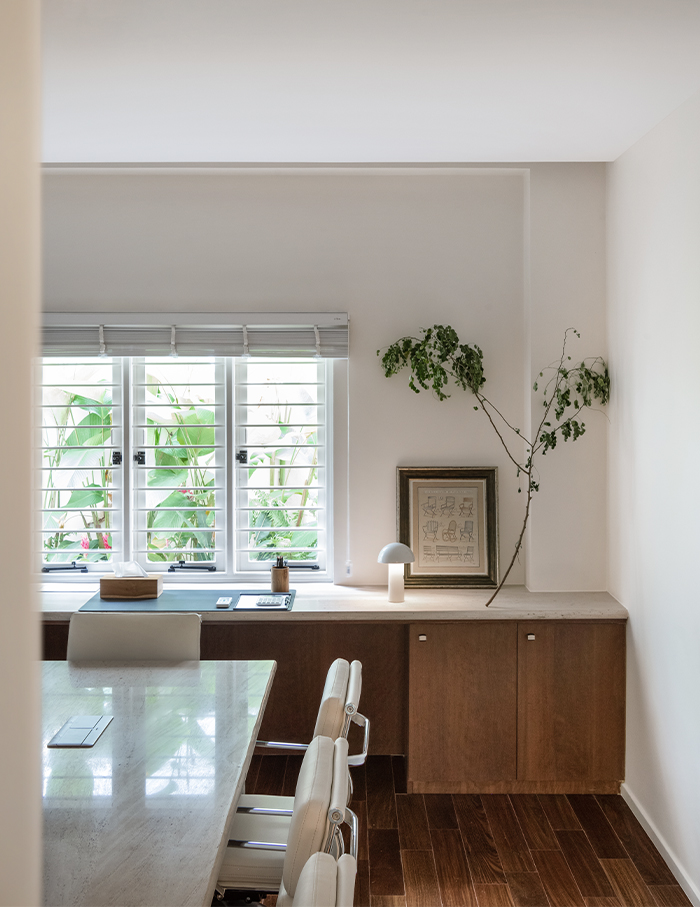 Replacing the original doors, the spaces have been connected through portals and hence plenty of natural light and air flows through. A neutral yet light palette is maintained throughout the studio with warm white walls and dark wood flooring that calms your senses.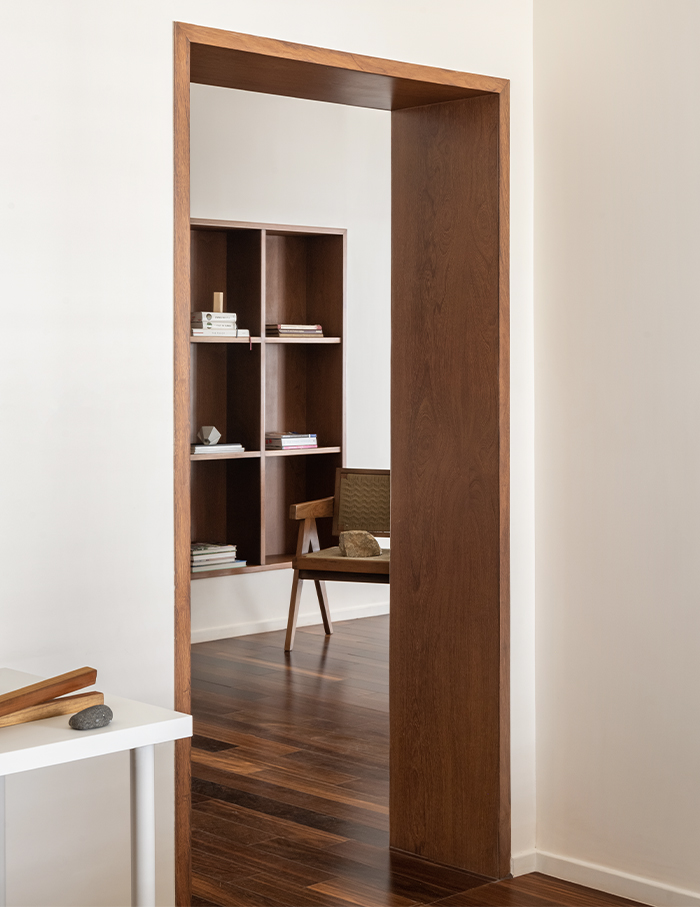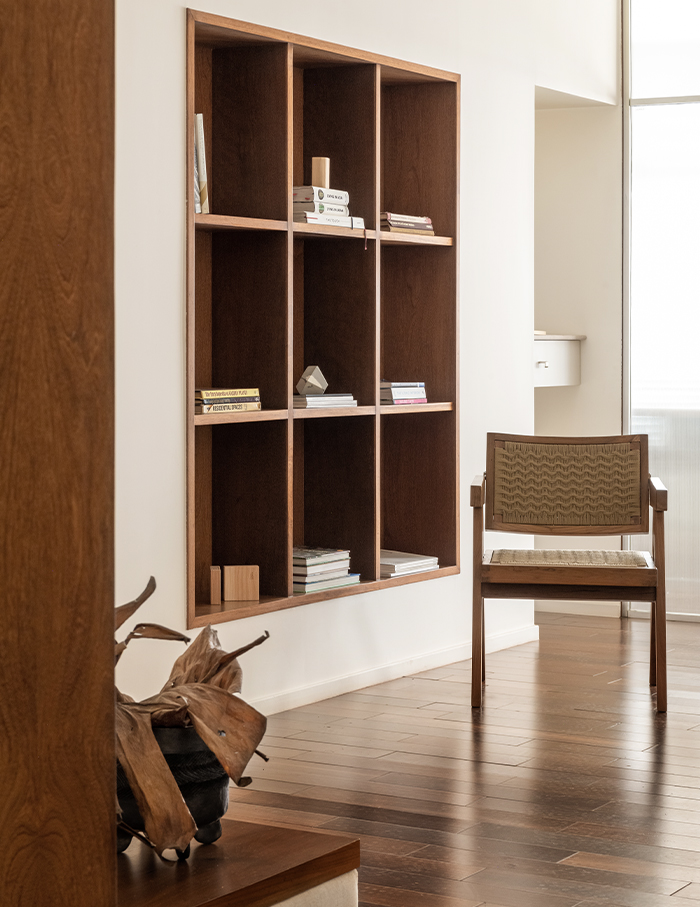 "Beautiful branches, rocks, tropical plants are found both inside and outside. The sound of water from the urn pond in the courtyard and neroli fragrance in the interior inspires a soothing and sensory experience conducive of a healthy working atmosphere," concludes Prakruthi.