Design
Porcelain and collectibles: Lladró brings its second largest boutique in the world to New Delhi's retail nexus MG Road
NOV 2, 2023
| By Team ELLE DECOR India
Since the 2000s, witnessing a turn of decades and an impressionable evolution of the world of design and arts, the presence of Lladró in India has been significant. Defining the art of porcelain and creating a trove of stunning objects and collectibles, the brand headquartered in Valencia, Spain, saw yet another momentous hour in India recently. Cue, the opening of Lladró's striking new boutique in New Delhi's MG Road, the nexus of design and fashion retail, with five floors spanning 5,100 square feet. It stands as the second largest store globally, after its Boutique Museum in Valencia, Spain.
Their vibrant showroom in New Delhi is a porcelain haven, laying out a full spectrum of artistic creations, from grand High Porcelain pieces to contemporary sculptures, accessories, home fragrances, and stunning lighting.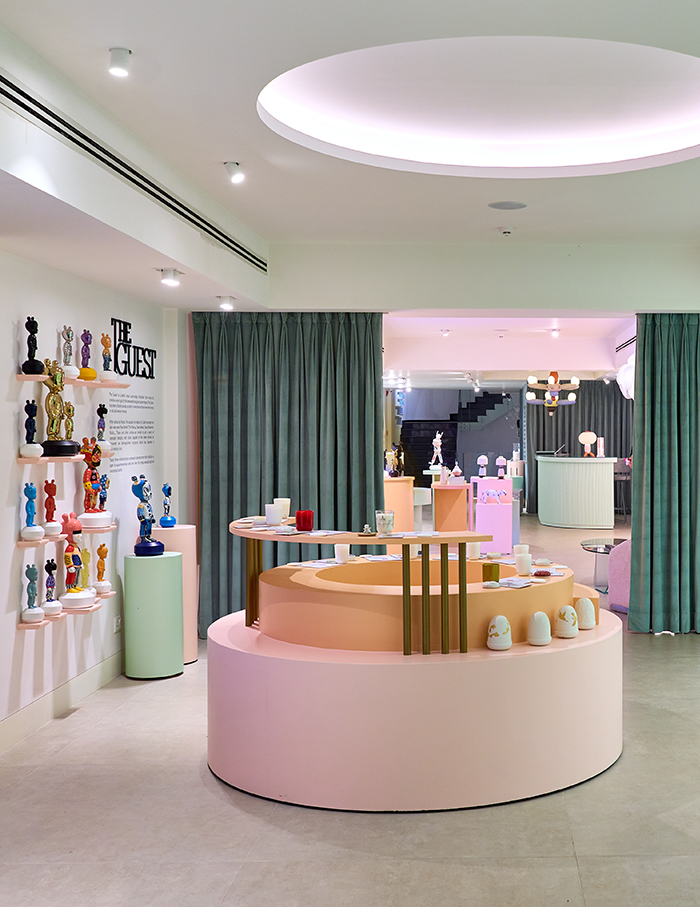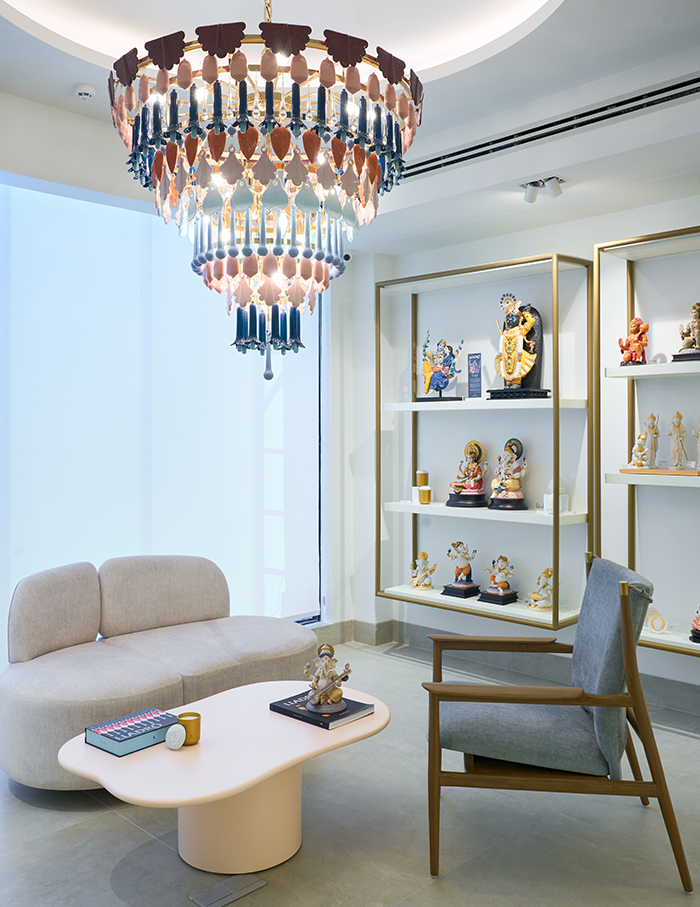 On the ground floor, you'll find the New Concept line, featuring pieces designed by renowned artists like Jaime Hayon. These works are on display alongside the magic of light in porcelain in the brand's lighting collections. The second floor takes you on a journey through tradition with Heritage pieces. The Spirit of India series is a standout entity as well, capturing the essence of Hindu iconography with incredible details.
The expressiveness of the faces is truly remarkable, paying homage to Hindu gods with precision and respect. The third floor is a treasure trove of High Porcelain masterpieces, alongside select Contemporary Heritage pieces, a gallery of true artistry.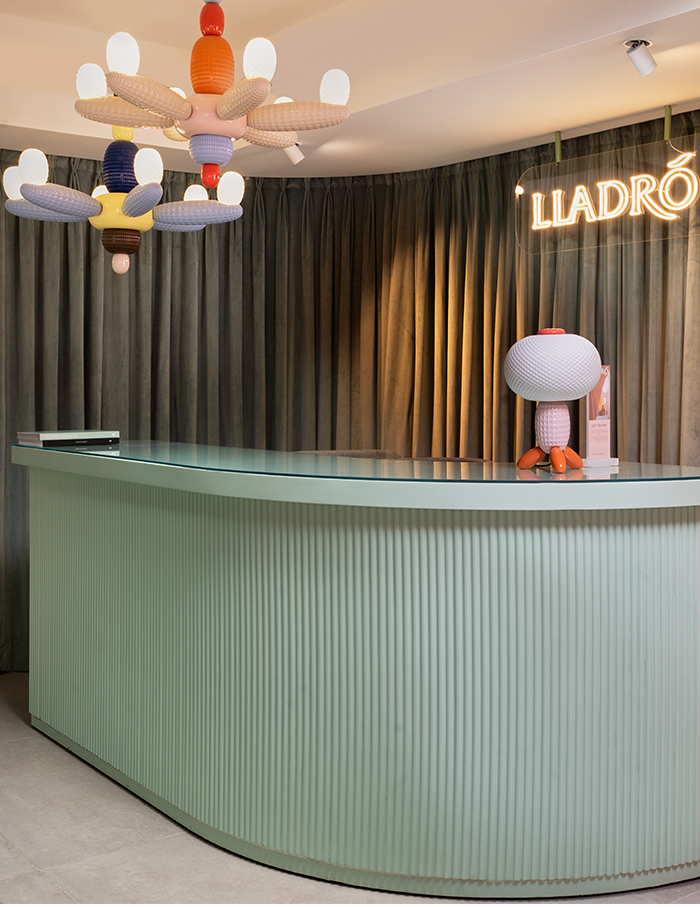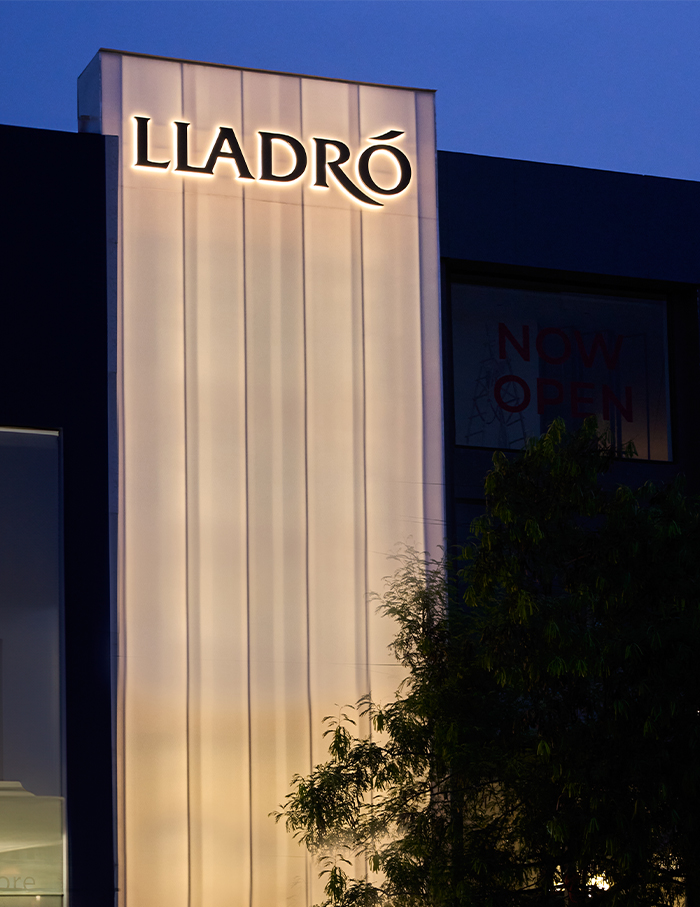 Lladró has reinvented itself under Ana Rodríguez Nogueiras' leadership, where the showroom enables an immersive shopping experience. "The lounge is where we want guests to relax, this store is something where somebody can come in, spend hours, (finding) inspiration. So (ideally) we would want the prescripters in terms of the designers, (and) the architects to come down with their clients, have a look, (and) have coffee with us," Says Rushil Kapoor, Marketing and Public Relations Manager at Lladró India, while unpacking their process of getting all the infrastructure together for an excellent experience, from offering assistance of their adept team including architects and interior designers, helping one create their own unique spaces, to collaborating with Lladró Spain for customisations, which are later air shipped within five to six weeks. 
Lladró's New Delhi boutique is all about revolutionising porcelain art, showcasing its innovative potential, and ensuring an indulgent shopping experience.