Design
Pomegranate Design is the perfect choice to incept your house and transform into a home!
MAR 26, 2021
| By Urvika Barua
Established in 2014 by Ronak, Akshay, and Gayatri Sekhri, Pomegranate Design is a multi-disciplinary design & build firm based in India and Dubai that concentrates on super-prime design and build projects.
Pomegranate Design is committed to creating architecture that is based on art and partnerships founded on trust. The firm's team of specialists transforms individual desires, requirements, and priorities into elegant, materially beautiful worlds that reflect harmony and aesthetic chic.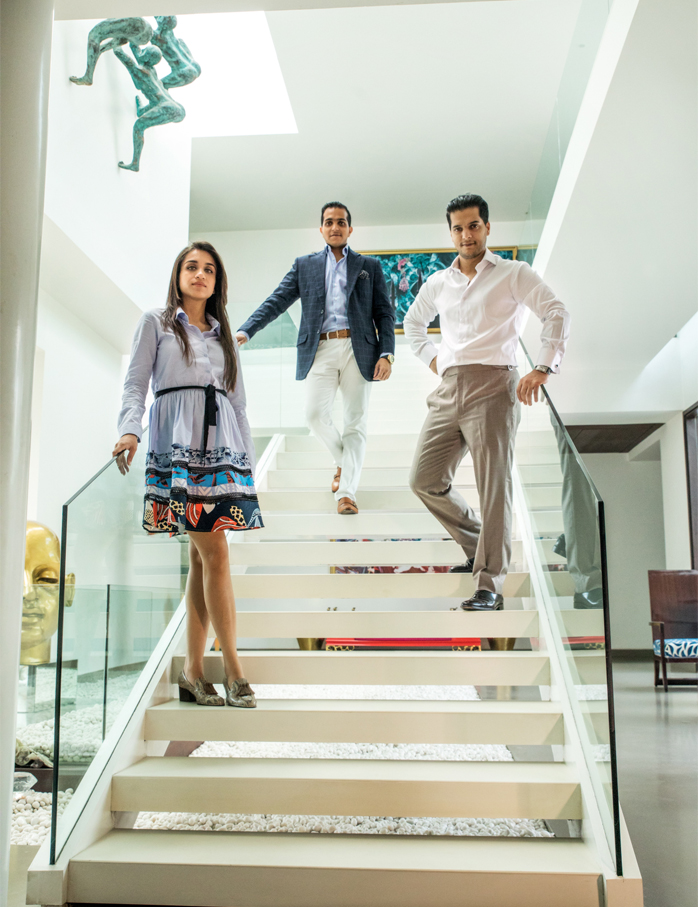 PERSONAL CONCIERGE SERVICE
The company offers a personal concierge programme, with employees trained to answer a client's call in two rings or less, to use technology efficiently, and to work from the inside out. They also provide follow-up resources, provide an in-house team that creates high-resolution 3D models, and each location is allocated to a project manager.
INTERIOR FLOOR PLANS   ⇨   EXTERIOR FLOOR PLANS
When building a home, Pomegranate Design considers the floor plan first, then the interiors, and finally the exterior facades. They start with building a picture of the project first through a site visit, floor plans and photographs as well as ensure that they understand all factors such as time scale, budget, and any structural or administrative requirements.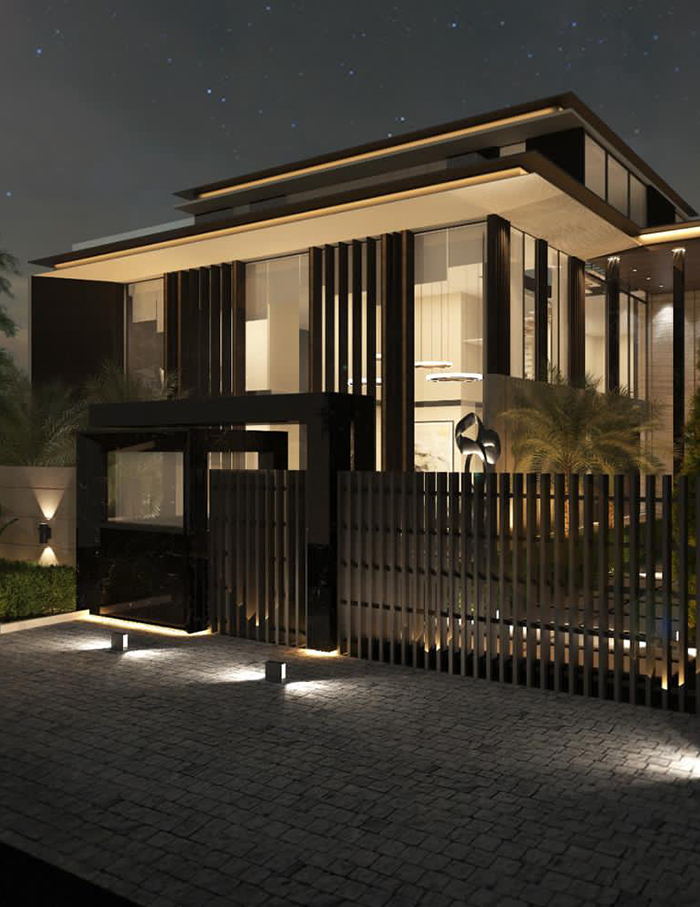 RENDERING
Interpreting the detailed brief they present the concept designs, consisting of architecture layouts, floor plans illustrating the proposed exterior layouts, furniture layouts and any structural changes that may be required, and mood board presentations containing 3D visualization for all. At this stage, they invite their clients to give as much feedback as possible to ensure they are on the right page.
DRAWING HANDOVER
The drawings are then completed in a target time of 60 days and handed over to the client. The majority of their clients are entitled to monthly reporting, and they plan to integrate a lot of technologies into their systems to boost productivity.
EXECUTION
While executing, Pomegranate Architecture combines an unwavering dedication to excellence with a significant investment in incredibly dedicated professionals – the best architects, designers, and resources – to create experiences that are breathtaking in their brilliance and beauty.
DELIVERY
Each project is delivered in the time period promised to the clients. They are able to deliver utterly remarkable projects in time through blending intricate planning, experienced workmanship, and optimised collaborations. Moreover, they also follow penalty clauses in case of any delays from their end.
AFTERCARE
Once a property is complete, they are committed to providing a comprehensive service to facilitate the effortless transition from the completed project to perfect home over a period of 3 years. What's exciting? The firm has developed an app that keeps clients posted of all of the work that is going on, on the worksite!