Lifestyle
P&D Associates portal us to the old-world French bistro culture through Restro Qualia
MAY 22, 2021
| By Kashish Kaushal
With an interior footprint spanning 1,000 sq ft, Restro Qualia by Principal Designers Devang Patel and Pratik Siddhpura of P&D Associates features an on-site café and mocktail bar with a dining space for almost 50 people. Located in Bharuch, the outpost has an exposed ceiling complemented with rough finishes. 
Subtle and uncomplicated, the layout consists of a dining space out front and a kitchen in the back. We're greeted by an elegant Corian slab counter on the right along with a quirky bar counter accentuated by an array of hanging hats!
Executing the client's brief to perfection, the designers made sure the customers gain an experience of uptown café culture, with a fresh & young outlook.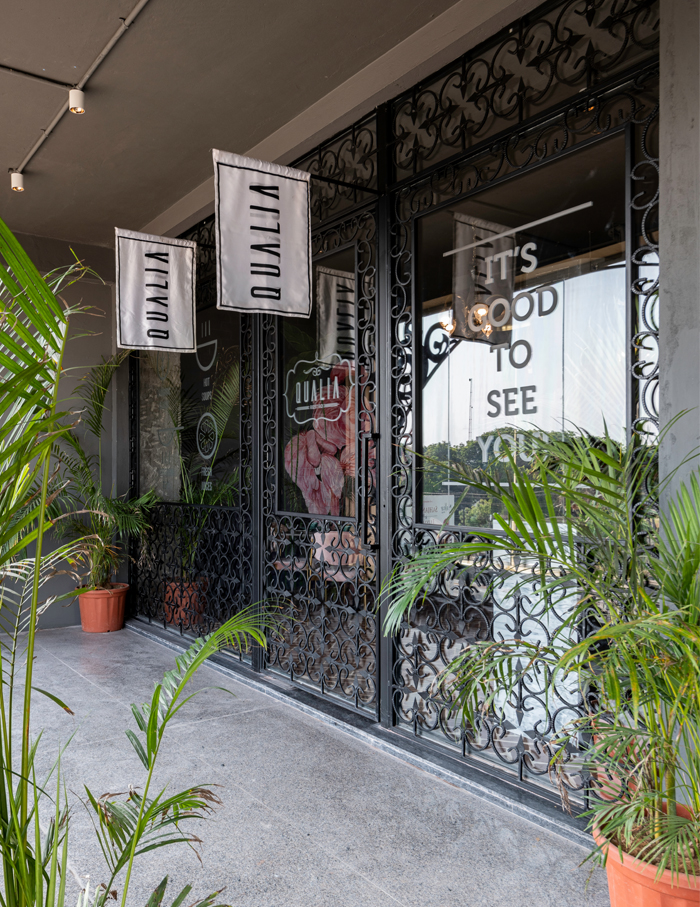 Café Qualia embodies the quintessential French bistro experience in a warm and cosy environment. Dressed in a palette of mortar washed brick, the theme for this space is a reflection of old culture fused with contemporary aesthetics.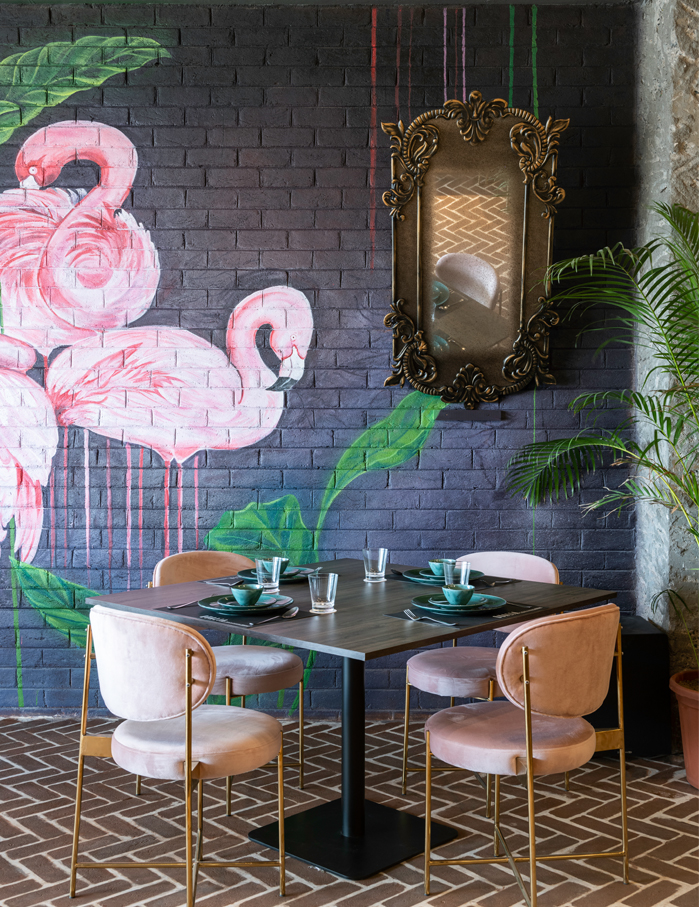 A hand painted wall, covering the exposed brickwork is decorated with a vintage wall mirror overlooking the dining space, and easily becomes the most arresting feature in the cafe! The space is also characterised by smooth and rounded edges, arches overhanging chandeliers, and a decorative wrought iron entrance.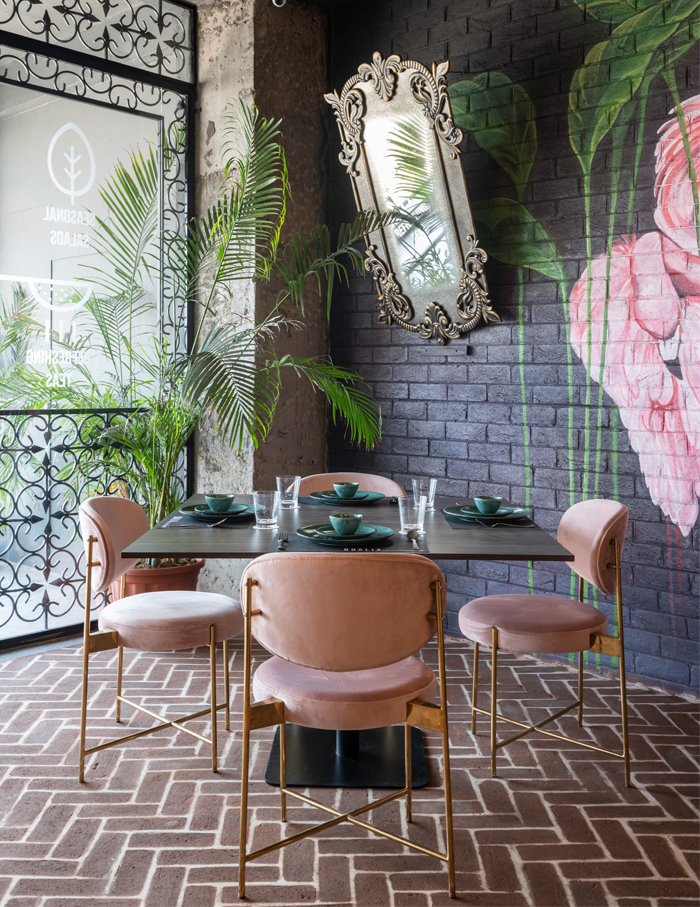 Inspired by the ornate cafés of Paris, Restro Qualia endures natural tones and intricate detailing including modern bespoke furnishings, an open counter mocktail bar.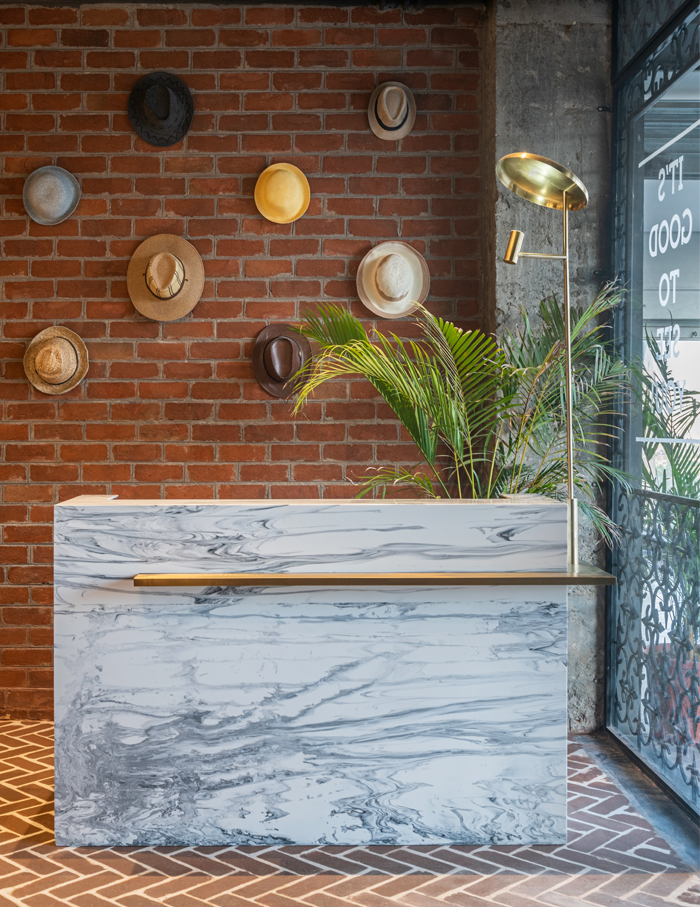 Incorporating simple yet effective design methodology, the primary material used in the flooring was the polyblend sanded grout in true white that lightens the brick and aids the colour to pop.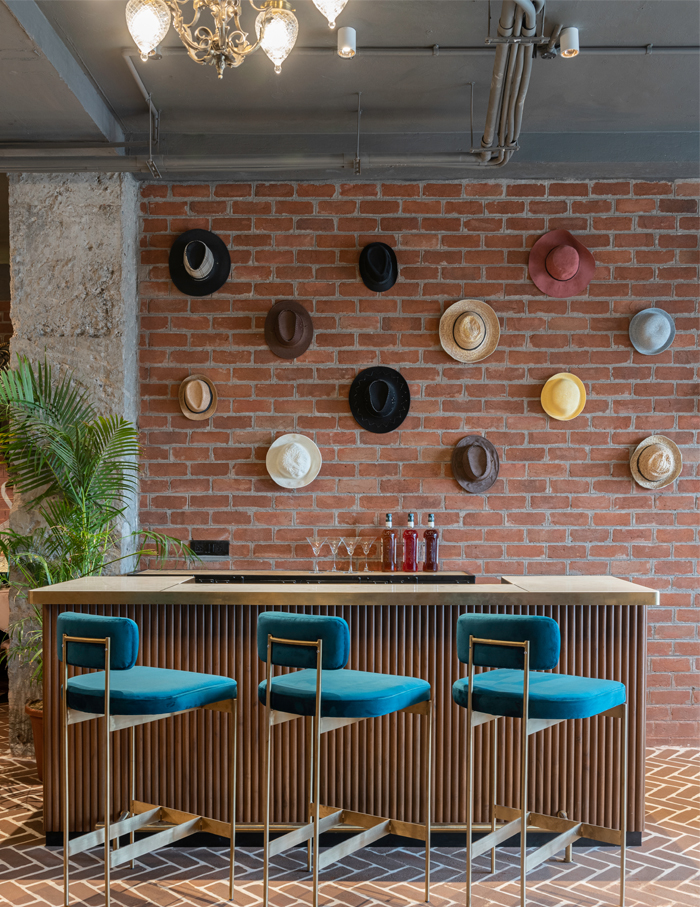 Keeping in line with the theme, P&D Associates collaborated with a local artist to deck Qualia with a hand painted wall piece. This interior space is an interpretation of the traditional design offset with modern elements.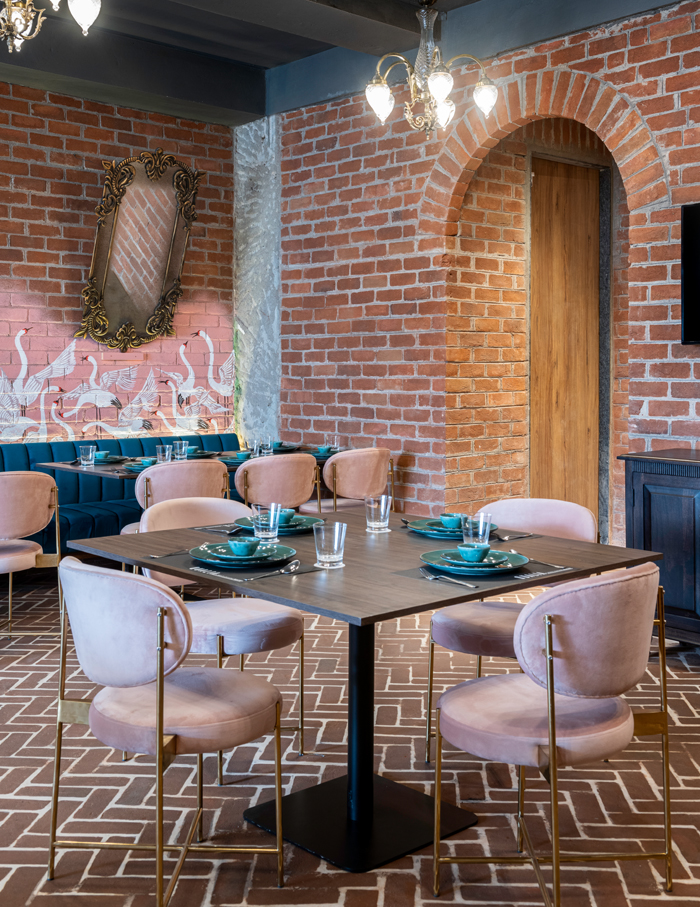 Talking about the challenges faced while designing, Patel emphasises the right layout, "While designing cafés, accommodating maximum sitting space without cramping and making it airy is always a thing which benefits the restaurateur. Creating the right layout which balances the needs of both the restaurateur and the customers was a paramount factor and a fun exercise for us," concludes the designer.