Design
They move up and down and move around—The new Passport from Herman Miller will now let you be mobile while at work
FEB 8, 2023
| By Siddharth Babani
If owning a Herman Miller chair was the personification of having a successful work life, owning a Herman Miller table from their new collection could prove to be a healthy one. With height adjustable tables having become a staple in the home and office environment, the brand's newest table offering, is designed to do all of that, while prioritising space and mobility.
"The future of work is a trending topic in our current climate," says Ben Watson, President, Herman Miller. "But for Herman Miller, the convergence of work, life and play has always been central to how we design our products. Passport is the next addition to our portfolio that seeks to bring forth solutions that are agile, efficient and fit for a variety of environments.", he added.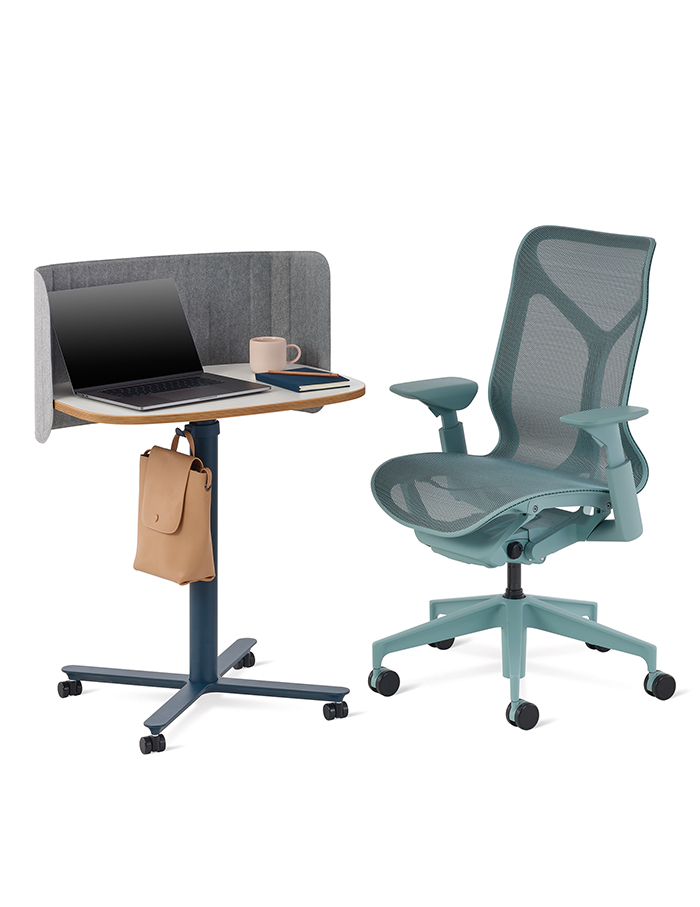 With the rise in hybrid working, shared office space and demand for innovative home office solutions, the designers at Herman Miller saw an opportunity to reimagine the role of the height-adjustable table. This resulted in a solution that is both effortlessly useful and endlessly flexible. Passport is large enough for the essentials but small enough for tight spaces, with enough surface space for a laptop, notebook, and even a favourite beverage.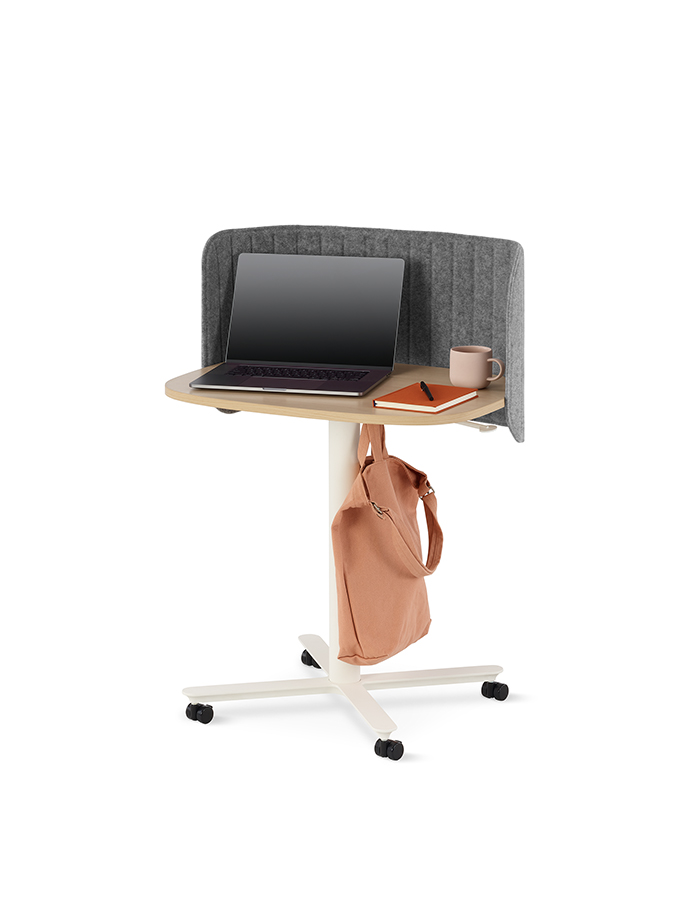 One of Passport's most notable features is its untethered height- adjustable design that doesn't require a plug or access to power. Paired with its single-column base and lightweight construction, it enables the user to freely move Passport wherever it is needed.
Passport is available in two sizes, both of which will soon be found online at the Herman Miller and MillerKnoll dealers. The smaller version provides a vertical height adjustment of 12" with a 22" by 16" work surface, while the larger version features an 18" adjustment, with a 28" by 20" work surface. Passport will be available in a wide range of finishes and colours, which may vary by region, as well as provide customisation for the accessories, including the privacy screen and the hook for the bag.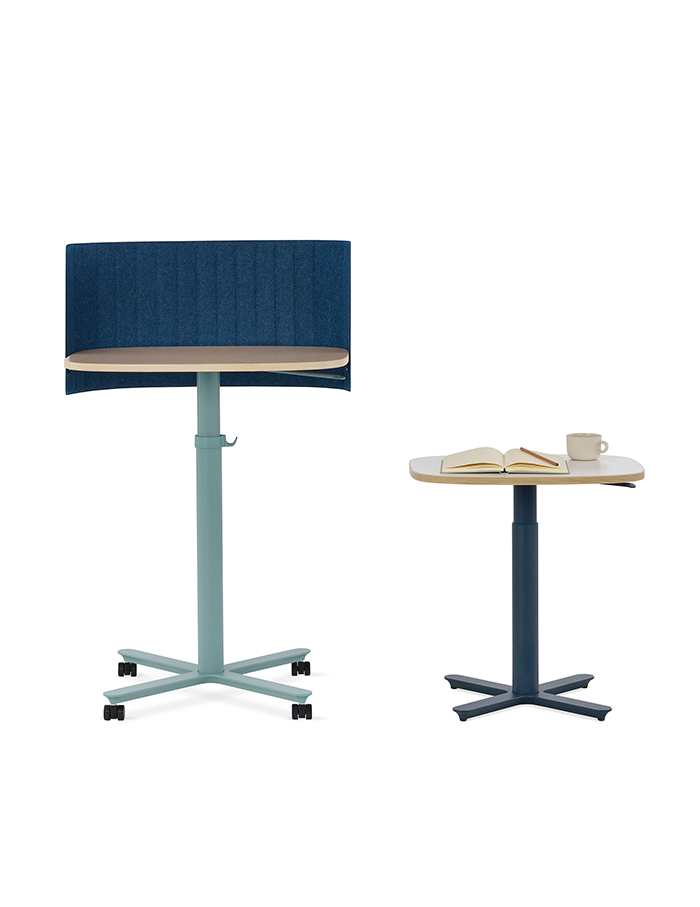 Passport combines mobility and adjustability to support an individual's unique needs to accomplish their work. Whether it serves as a space to park yourself in, or one that needs to be in flux throughout the day, its compact profile means it can be accommodating and responsive to our needs and further maximise floor plates.