Homes
Partisans' Pooya Baktash and Alex Josephson have created an architectural marvel on a heritage estate near Toronto
JAN 30, 2021
| By Sanjukta Ghosh
The one thing that Canadian design firm Partisans focused on when it came to this heritage estate near Toronto was on how to give it a second lease of life.
The estate housed a Georgian revival mansion dating back to the 1870s on the banks of Lake Ontario. It is tucked away behind a stonewall and 200-year-old maple and oak trees. The property included a four-storyed tower, solarium, coach house, barn and guesthouse (within it: Canada's first-ever heated swimming pool!). 
Christened Fold House, the new, nearly 4,500 sq ft home is concealed in the land's hilly topography. On the lower part of the hill is the pool pavilion whose floor-to-ceiling sliding glass facade—at 80 x 10 ft—provides sweeping views from a burrowed vantage point.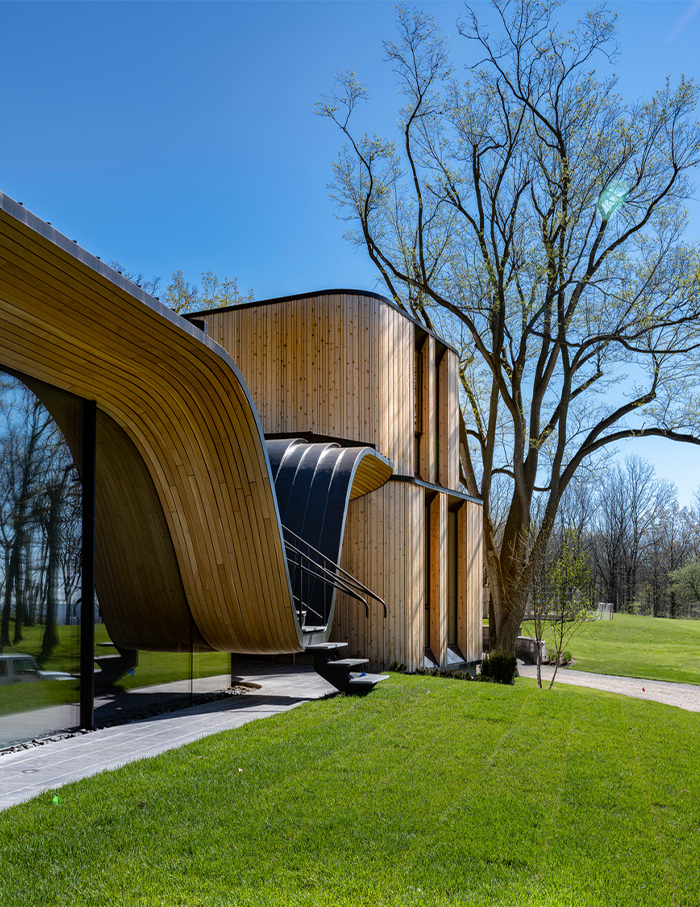 Partisans' cofounders Pooya Baktash and Alex Josephson spoke to the homeowner to understand what was required to turn the ageing estate into an architectural retreat. Before you turn away shocked, there's good reason why this was done! Scott Friedmann, who also works with Partisans, acquired this property in 2014. It burnt down three years later in an accidental fire. But it took many years for Friedmann to speak to Baktash and Josephson about rebuilding the ruined cottage.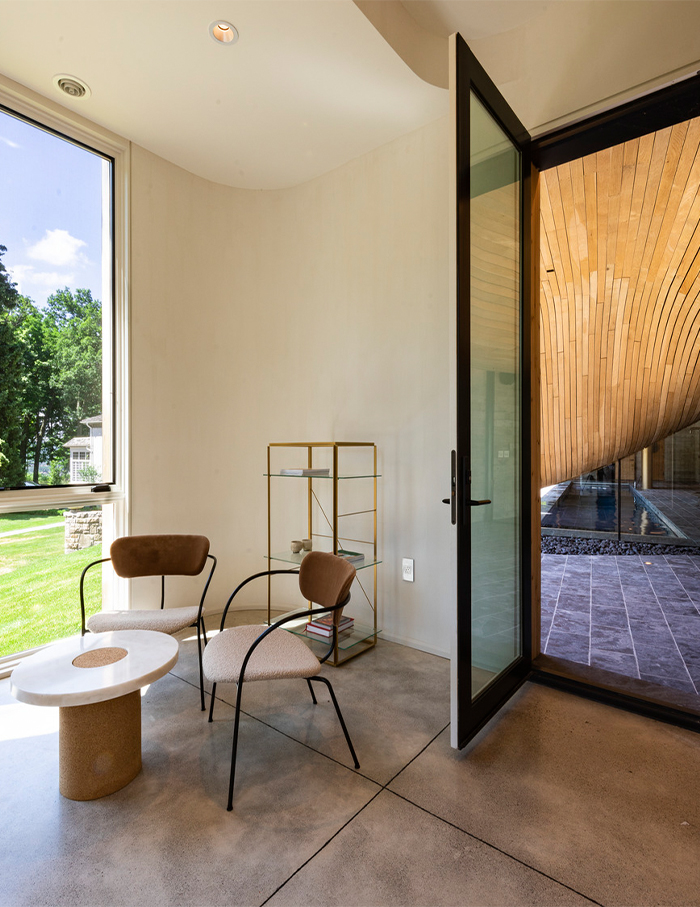 The creatives have planned the property such that it reveals itself in phases. At first, it appears as a domino of wood and glass perched on the precipice of the hill. On approaching, another domino almost reveals itself if one views the green roof carefully, which dips down in the middle to cradle a stairway that leads to ensuite bedrooms and a patio. The pool pavilion with a sauna, kitchen and living room and guest house stand nearby. 
"The folding contour, inspired by the hillside, is the theme we've carried throughout the home. Simply put, a fold is a bend or crease, and thus, this home is folded into the landscape and given soft corners. We've even brought this thought to the material palette to include soft, bent steel and wood," share Baktash and Josephson.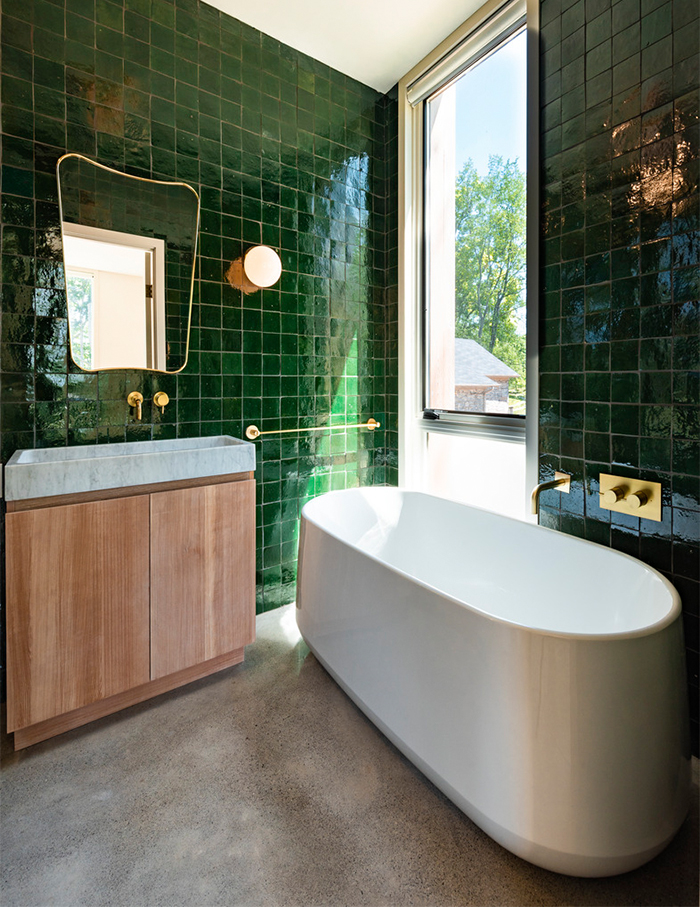 They add, "The facade and interiors deploy compression-bent wood, an artisanal fabrication technique. The roof has a significant curvature that is visually striking. It cradles the cascading external steel staircase and creates a sculptural slope in the white oak ceiling of the pool room." 
Additionally, the home incorporates a number of sustainable features, including the green roof, exterior insulation, HVAC choices, the use of non-VOC construction materials, etc. With its resources and creativity, Partisans has created an architectural marvel without forgetting all that's important not just for the family but also the environment. "If people are inspired by our work then I think we have achieved something quite special," the duo concludes.