Homes
Pallavi Dean wins us over with a minimalist villa in Jumeirah Islands, making it one of Dubai's most covetable address
JUL 21, 2020
| By Sakshi Rai
Jumeirah Islands, already one of Dubai's most desirable addresses, is home to a sprawling villa that'll make you want to move to the Emirates immediately. This 5,000 sq ft home, conceptualised by Pallavi Dean, not only regales with its sheer size but also the endearing emotional context that stemmed its being.
Indeed, it comes as a significant chapter in a young family's journey to becoming parents for the first time. The clients wanted a fresh start to this new phase of their life and wished for a property that would evolve as they did. And so, simplicity and spaciousness make up the underlying theme that binds the home together. 
Founded by Dean in 2013, Dubai based practice Roar prides itself in its human centric design approach. "Our creative philosophy is centred around client empathy. We consider it important to understand what they would like to achieve with the space before we add our inputs and expertise. I think of us designers as anthropologists or sociologists because we study human interactions and reactions to an area," she adds.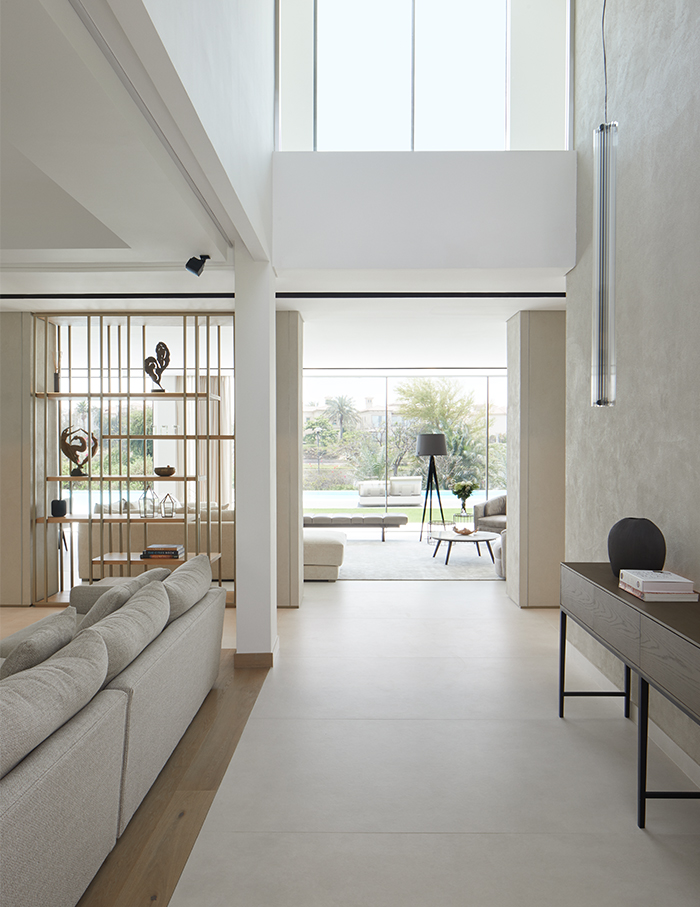 Using her background in architecture to further connect the interiors with the scenic surroundings, Dean proposed a reconstruction of the building's facade to dramatically open it up. Floor-to-ceiling windows were installed, which created a greater sense of light and volume within.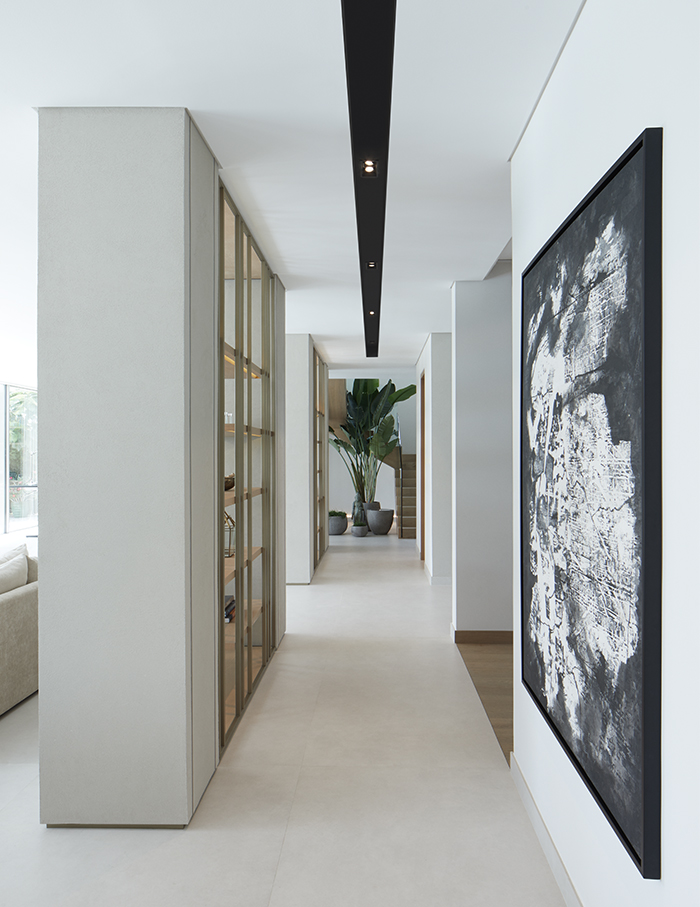 Overlooking an artificial lake, this double-storeyed property is characterised by its numerous monolithic constructions. In keeping with the fresh and airy ambience, the setting dons a neutral palette. To iterate the residence's openness, even the supporting columns have been clad in smoked bronze mirror to harmonise the home.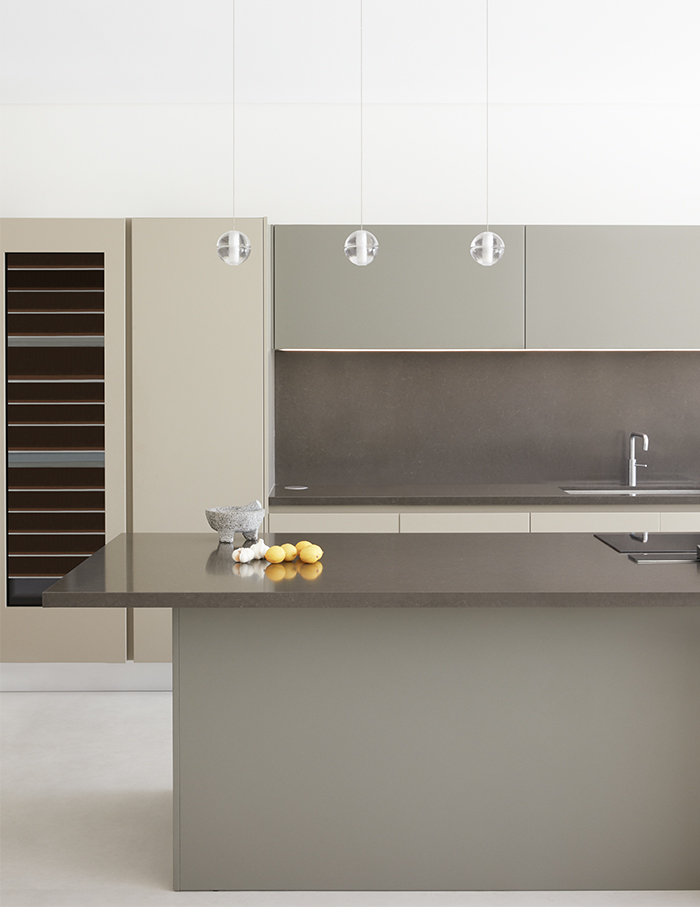 The entrance foyer is flanked on either side by full length joinery units that create a bespoke, double-heighted passageway leading to the living room and a lounge-cum-library. A kitchen island, guest room, indoor courtyard and powder unit also occupy this level. The floor upstairs caters to the more private areas, including three ensuite bedrooms and a kids playroom.
We love the use of large porcelain tiles that resemble terracotta or concrete (where necessary) for their clean, seamless finish. To aid in achieving this minimalist finish are lights from Vibia and Flos. Furniture from Parachilna and VitrA is set alongside custom designed pieces and locally fabricated millwork.