Design
Pallavi Dean of creative practice Roar pays an ode to Asian architecture in her design of this serene spa in Dubai
MAY 10, 2021
| By Pallavi Dean
The Sensasia Stories Spa at the Kempinski Hotel Mall of the Emirates Dubai unfolds like a soulful hymn and is a haven of respite and tranquillity. The brief was clear: To not just design a spa that looks good but also create an experience that feels unforgettable.
So, for the Pan Asian brand of bespoke spas, I turned to the architectural typology of varied regions of the continent, including Thailand, Bali and Vietnam, for inspiration.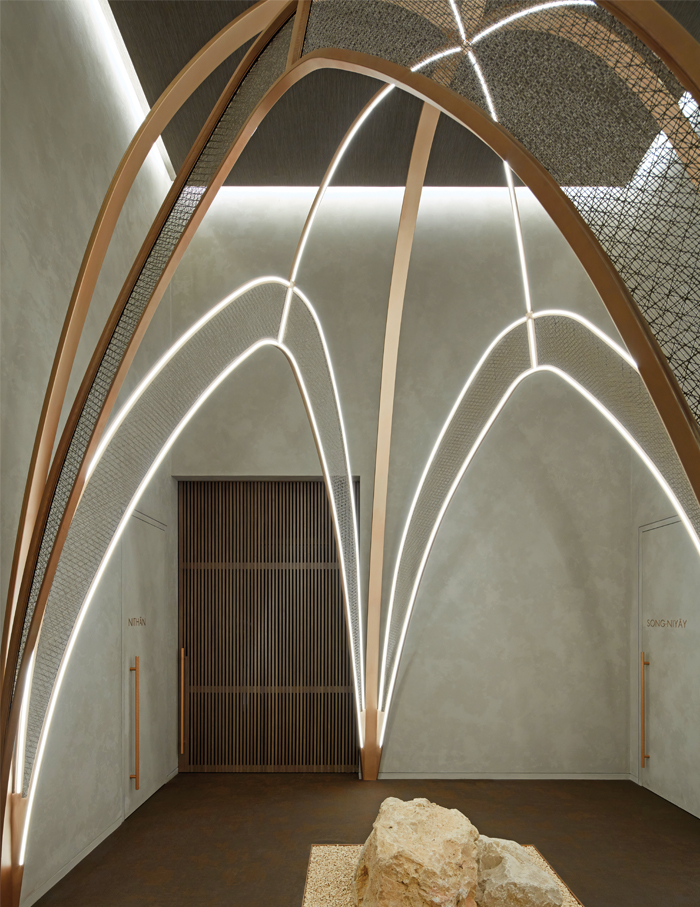 The consequential aesthetic of the venue is a modern, contemporary version, which is a tribute to all of these cultures. The 4,000 sq ft space is layered with textures and illuminating drama, responding to all senses alike.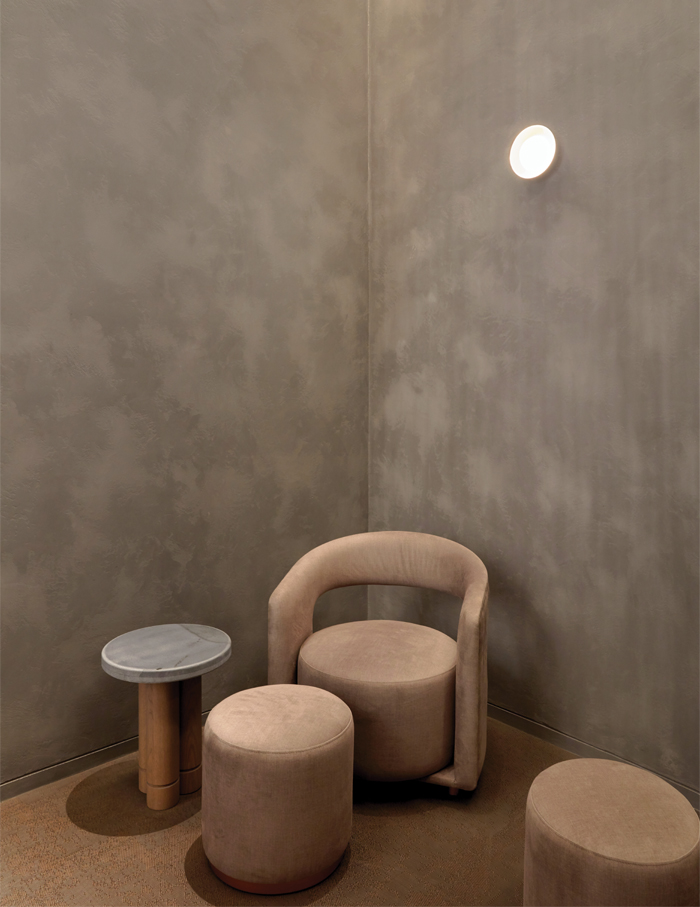 It houses eight treatment rooms and an express spa, each of which is agile and flexible. We created three architectural statements. First of them are the 5m high, illuminated arches that dominate the men's and women's courtyards for a theatrical finish.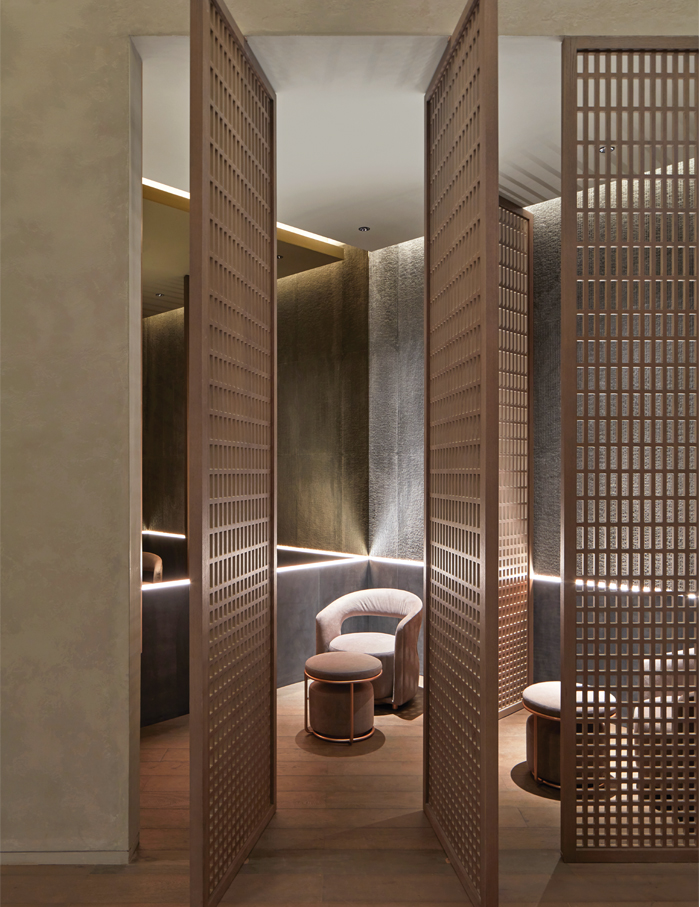 The next is the parametric form that dots the shop front to lure window shoppers in from the mall. And finally, the material palette, which is replete with brown-hued bolon flooring, grey basalt stone, slate, exposed concrete paint and hessian finishes, lend the spa good acoustics and a soothing appeal.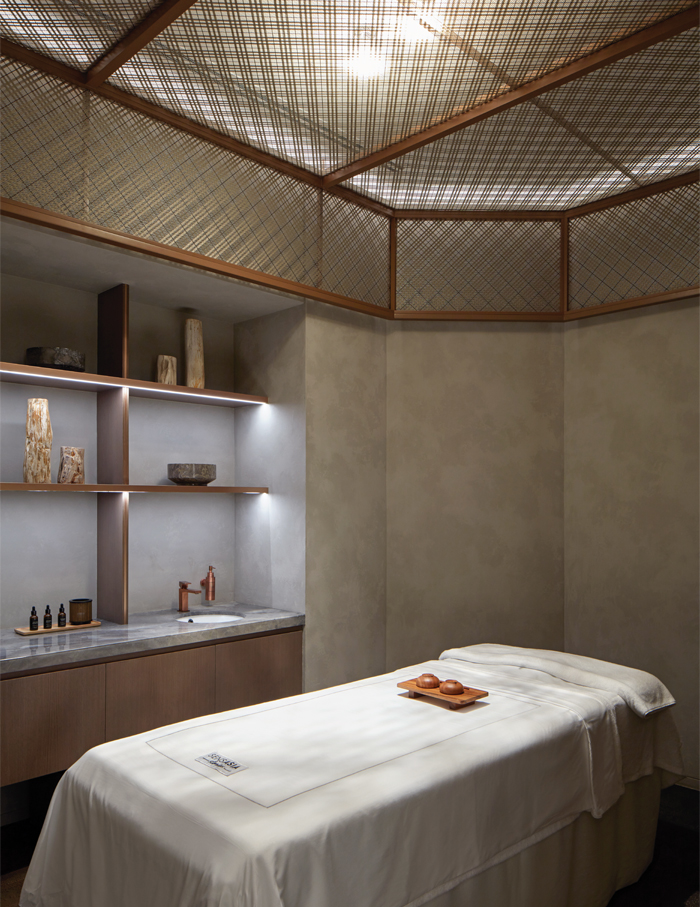 Considering its location, the spa receives no natural light, so we worked with a consultant to give the space just the right amount and type of illumination.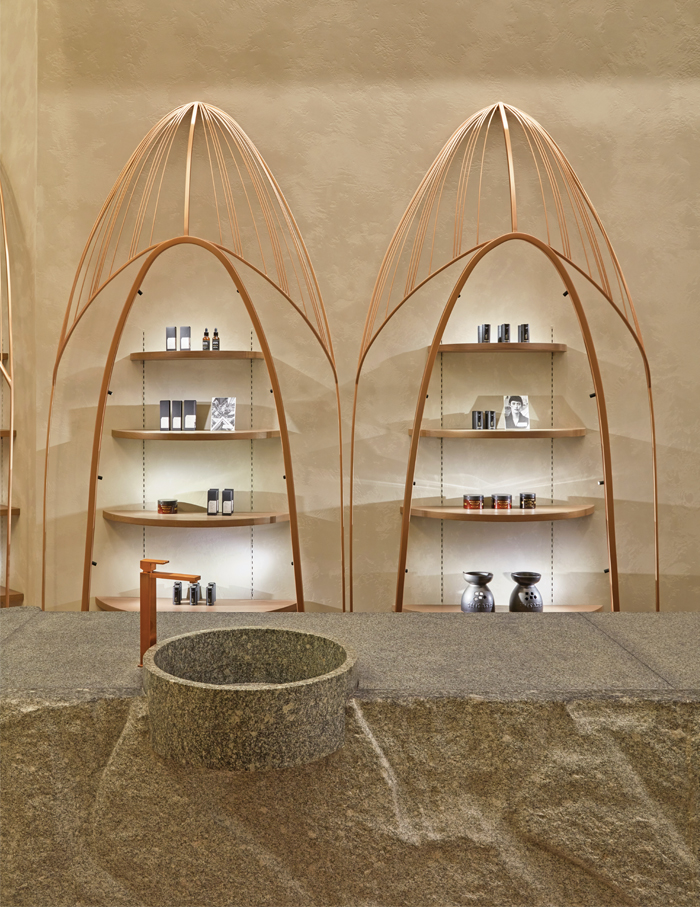 To add some drama, for example, strip led lights were attached to the arches. we also celebrated the ceilings, which are often neglected but we figured that in a spa, you spend a lot of the time on your back! So we clad the ceiling with a gorgeous bronze i-mesh structure!