Lifestyle
Bangle your way through Punjab's lip-smacking cuisine and culture at Oye Kake, fashioned by Saniya Kantawala Design
DEC 14, 2020
| By Vedika Nair
If our time at home this year has taught us anything, it's that no matter how many pizzas we devour, the one dish we can't get enough of is a heavenly bowl of authentic butter chicken with garlic naan. And as far as authenticity goes, we know just the place to make our food dreams come true! 
Known for its chain of hospitable eateries, Kamala Mills in Mumbai is also home to Oye Kake—a vibrant Punjabi restaurant. In an effort to rebrand and redesign the existing space, the client enlisted designer Saniya Kantwala to conceptualise the space with three aspects in mind.
The brief mentioned the need to use six bright colours to represent the brand, accommodate an open tandoor and lassi bar in the centre, and seat 100 in the 1,100 sq ft space.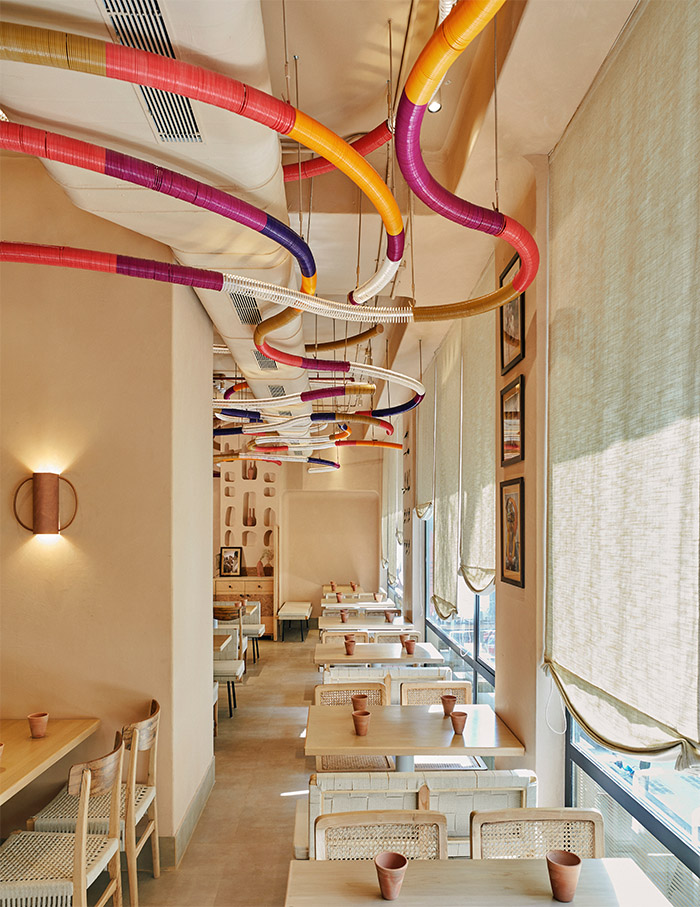 Kantawala designed this bare shell by building walls and creating zones for the kitchen, passage and bathrooms. We love the 36,000 bangle art-turned-light installation called 'Choora', which adds vibrancy and a pop of colour to the muted restaurant. Cloaked in the brand's colours, this element is known as a Punjabi women's ornament. "We made the bangle the champion of the space, in collaboration with Nitant Hirlekar from Mutation lab," shares Kantawala.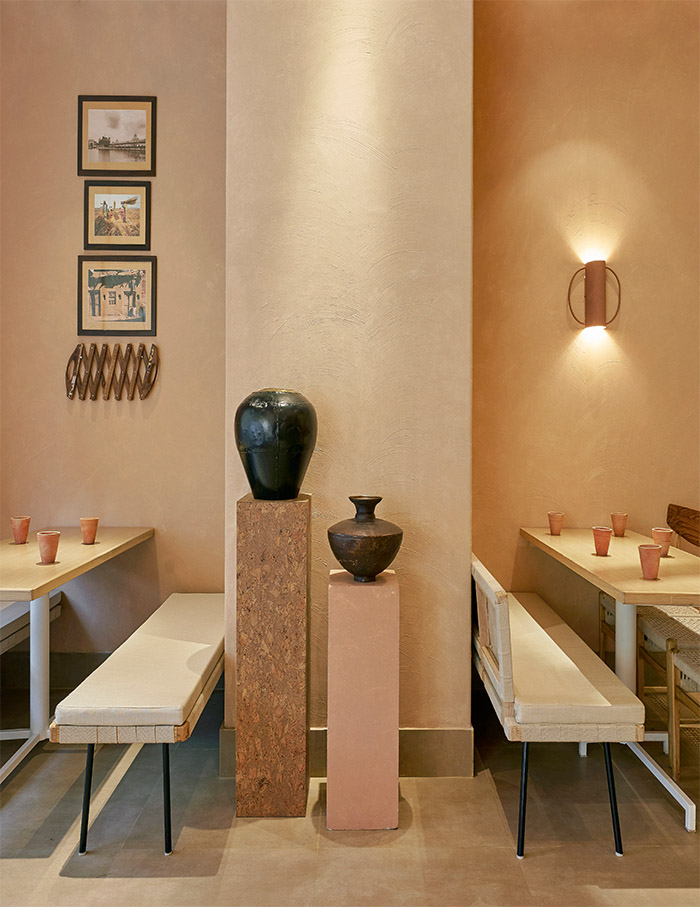 The impeccable research of old Punjab's culture, aesthetics and materials are fused with contemporary themes to add brio. "When you study the state's architectural history, you learn about humble mud homes with hand murals, and even mud and copper cutlery. We embedded and integrated such materials to make a statement," adds the designer.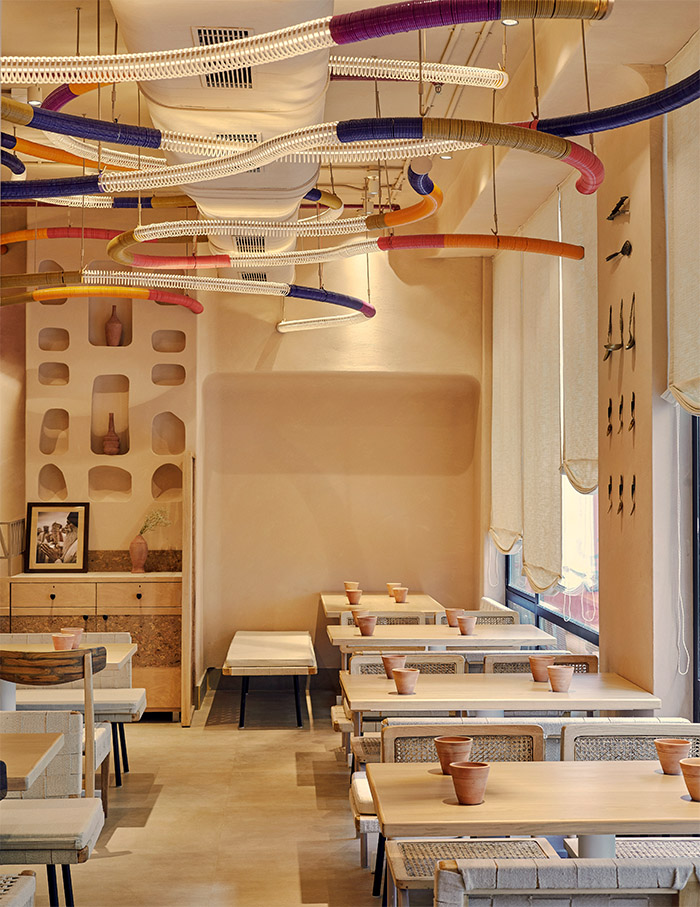 A muted palette that pays ode to the mud homes of Punjab, paired with old pottery, is seen. Clay tiles and organic jute blends with corks boards are used for storage. With a narrative-driven philosophy, Kantawala whips up the perfect concoction of vibrancy and elegance in the spaces she designs.