Design
Outliner series by Ozone is a blend of precision, minimalism and hardware for all architectural and interior needs
MAY 30, 2023
| By ELLE DECOR India Team
It takes a whole world of details for a space to be built from scratch. Sometimes, these details are conspicuous to the eyes and sometimes, they seamlessly merge with the interiors so well, that it sets new standards of using sleek and unobtrusive elements. This expertise is brought alive at Ozone Overseas, a front running brand known for its architectural hardware solutions, offering a wide range of its ready to use and customisable hardware products.
Opening a door of possibilities — Outliner series
Lending architectural sites and interior projects a well-designed visual, the Outliner series by Ozone ensures to add a minimalistic touch while elevating the aesthetics of the overall space. The Outliner hardware can be employed to construct swing doors, automatic doors and sliding folding to bring systematic and creative design interventions that last long.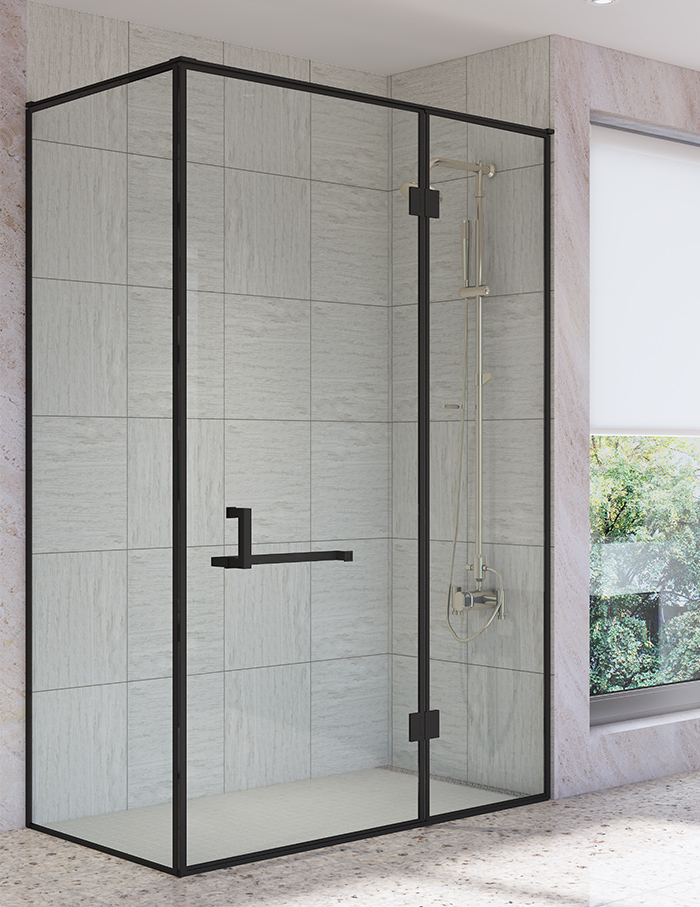 Giving a new statement to the world of frameless solutions, the Outliner series fits the canvas of a variety of glasses, without making it look over-layered with hardware detailing. From extra-clear and fluted to frosted and mirror glasses, Ozone's hardware makes it possible to render infinite design ideas. It flaunts a cost efficient retrofit, frameless to framed convertible systems for doors and showers which are easy to install.
The different types of hardware applications with Ozone can be tried on single and double doors, in the form of Wall to Glass Applications, Glass to Glass 90 Degree-Applications, Centre-Sliding Folding System, Offset-Sliding Folding System and more.
What's interesting with the Outliner series is that the hardware can be fixed without screws and can be attached using silicone or double side tape. With its slimmest profile view of 14mm and compatibility with existing hardware, Outliner series can be cut to size at site itself and easily installed. It comes in distinct finishes of silver, gold and black anodized palette, making the final output of the designed interiors clean and clutter-free.
Click here to explore more about Ozone hardware and its outliner series