Dining
Opulence is a not-so-secret ingredient in these dining spaces designed by Essentia Environments
MAR 7, 2022
| By Kashish Kaushal
When designing or styling our homes, we all want to create a dining space that sparks intrigue and calls for endless conversations. Essentia Environments has launched a set of luxurious dining rooms that make a strong style statement with their unique design features. Through proponents of opulent aesthetics, founders and interior architects Hardesh and Monica Chawla pay an ode to essential and immersive design.
Choosing mostly neutral backdrops, the designers have experimented with subtle pops of colours and mesmerising finishes to create delightful, yet serene environments. "Basically the idea was to create spaces that felt bespoke to the owners by manipulating the diverse elements of design," reveals Hardesh.  
Through vibrant artwork, an eclectic mix of prints, colours and textures, and fine craftsmanship they have created one-of-a-kind dining rooms that strike a fine balance between form and functionality.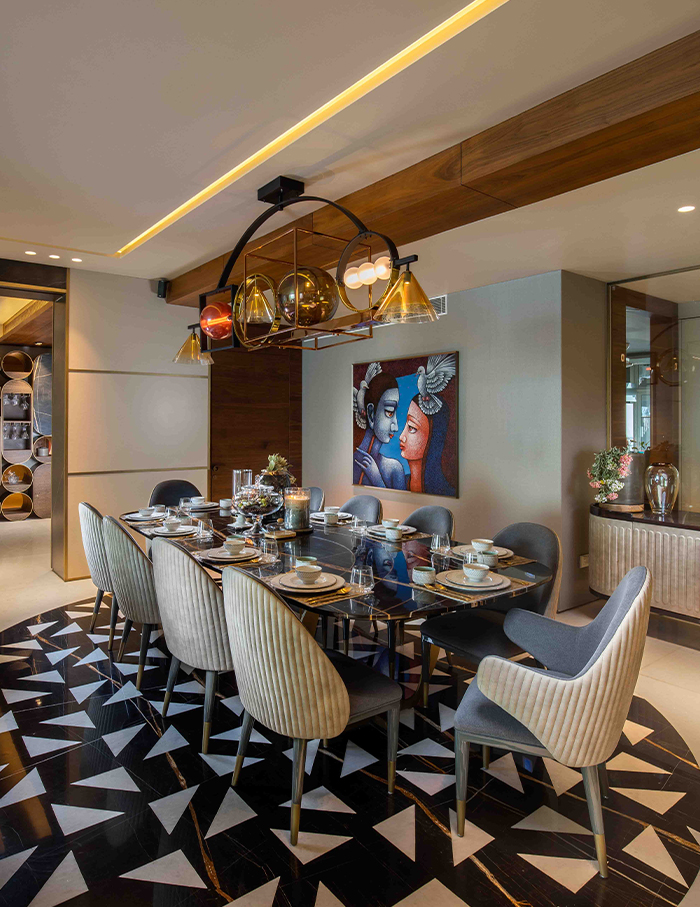 An expression of style, elegance and luxury, the dining rooms are warm and welcoming as they are stunning. A carefully coordinated environment using custom designed furniture, bold pendant lights, dynamic flooring and selected artworks makes an instant impression.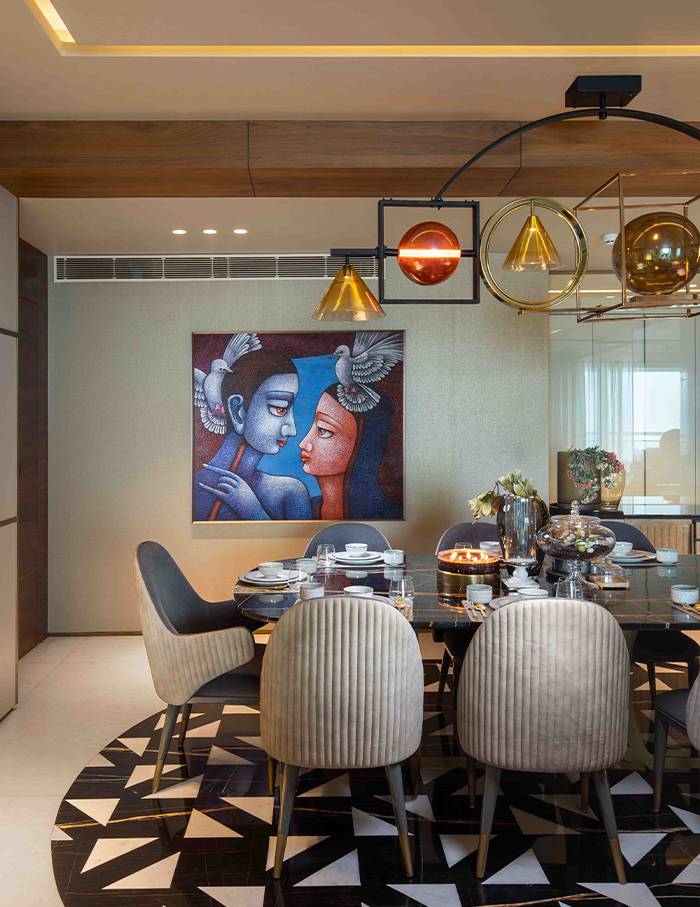 When asked to divulge more about the material palette and how they managed to create an equilibrium, Monica adds "At Essentia, we work with neutral palettes that bring out the inherent beauty and textures of the superior materials, and the colours and contours of the furnishings, curated accessories and artworks. We balance the various elements by carefully juxtaposing them to achieve a harmonious visual."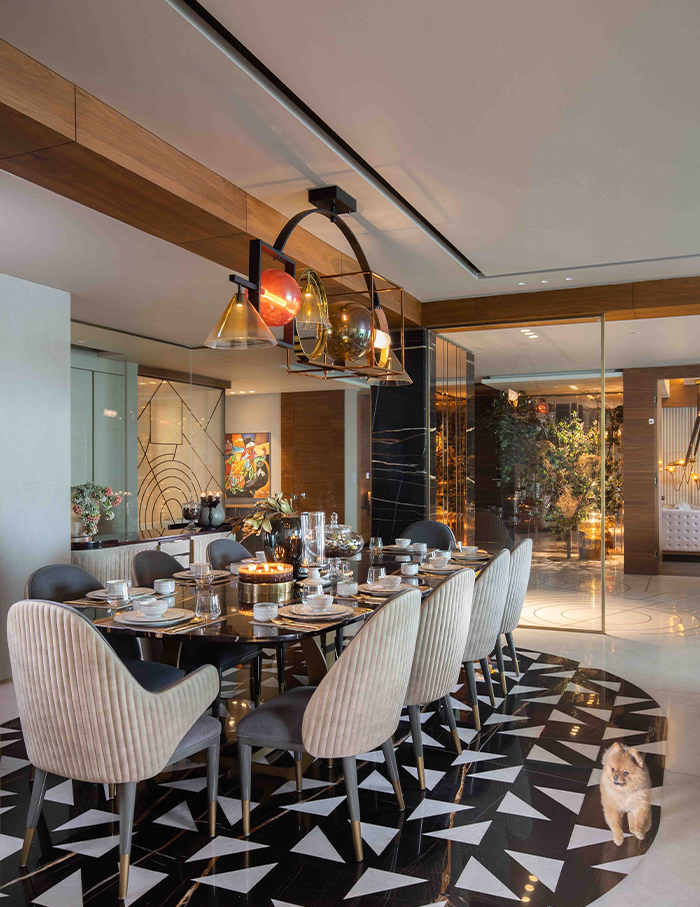 Expansive and glamorous, these dining spaces impart a regal demeanour without coming off as distant. The designers at Essentia Environments triumphantly pair a rich material profile against the spatial expanse to punctuate the space with dynamism.
To delve deeper into their style of work, click here!