Design
Noon BKC — This poised restaurant designed by Ashiesh Shah plates up ambrosial stories of modern Indian food
MAY 4, 2022
| By Pratishtha Rana
There's a sense of adventure that softly unfurls once you set foot inside the restaurant Noon in BKC, Mumbai. This progressive, modern Indian restaurant finds its protagonist in the many local ingredients that scale a flavourful journey from the farms to the platters of the diners envisioned by head chef and founder of Noon, Vanika Choudhary.
Noon, meaning salt in Kashmiri, signifies a variety of connotations. Not only does it tell of Vanika's familial connection with Kashmir, it also spotlights on the crucial role of noon in bringing out the hidden flavours of food.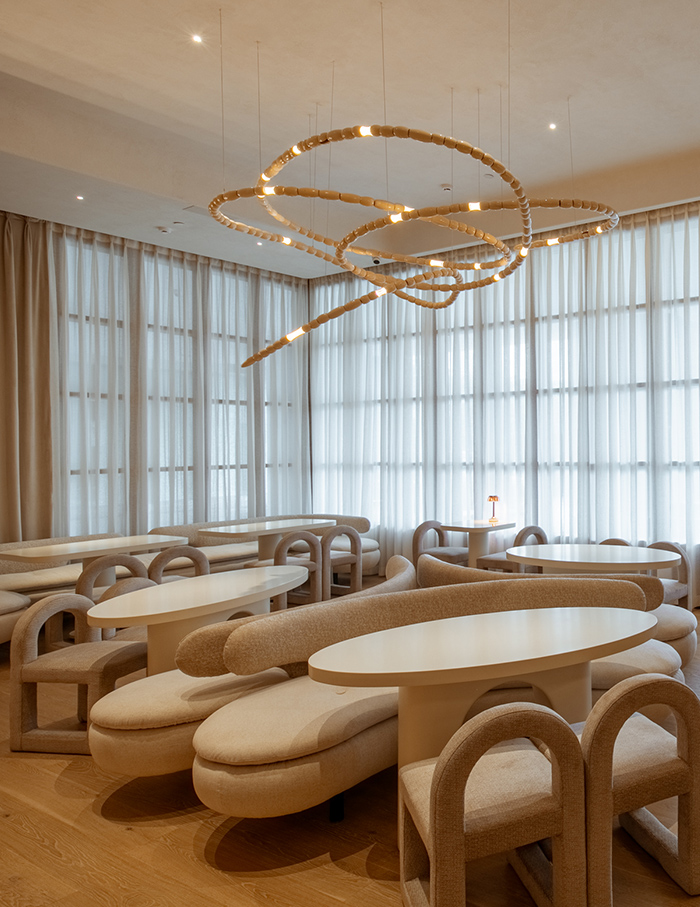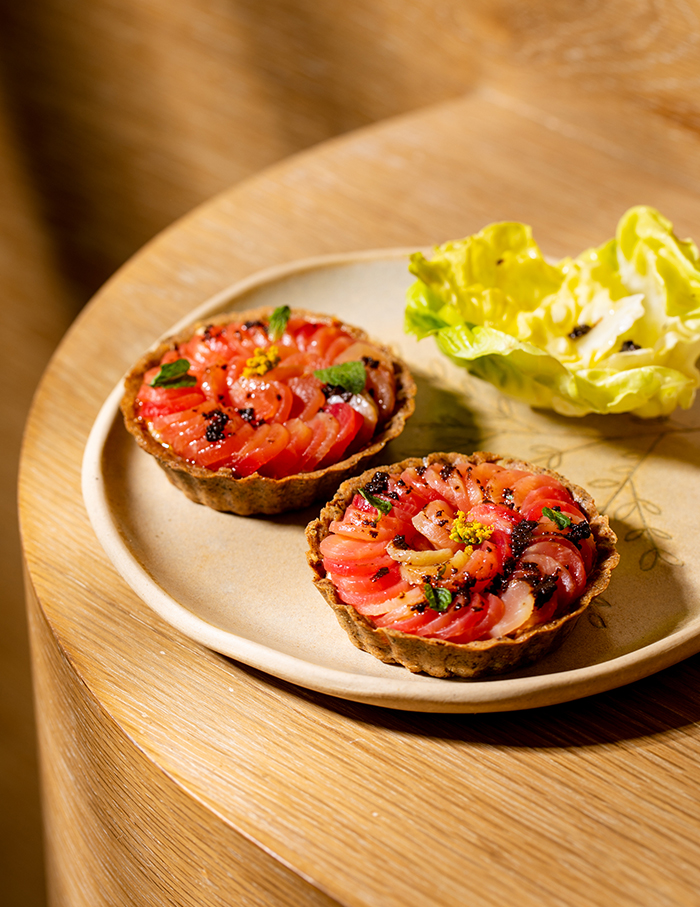 The restaurant is positioned in the heart of BKC, an industrial neighbourhood in the city, skirted with a massive glass facade but intelligently juxtaposed with lulling, warm interiors and interlude of wood that remind one of the signature design strokes of architect Ashiesh Shah, who is in fact behind setting up the mesmerising stage for Noon, making it not just a treat for the taste buds but also for the eyes. 
An extension of Vanika's chain of Sequel restaurant, Noon treads a similar design story that evokes a heightened love for slow living and savouring it to its best, paired with clever farm to fork recipes laid out on the table.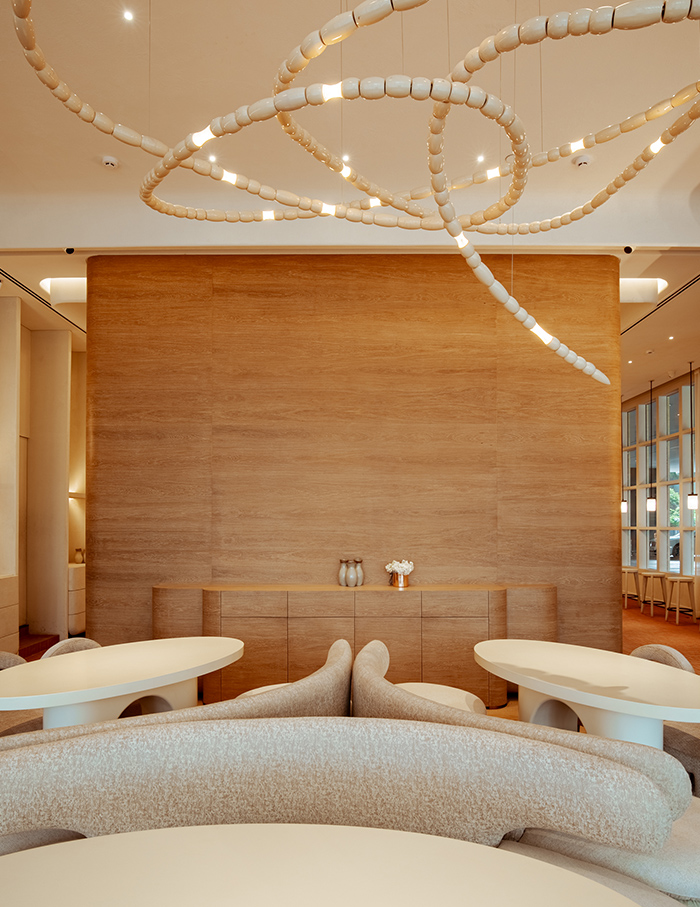 Ashiesh, who'd been a regular visitor at Sequel, understood the core concepts of clean-eating and ingredients-focussed menu that the restaurant excelled at. Translating it visually in design, he chose a minimal and monochromatic moodboard, marrying it with elements of warm wood, elegant light fixtures and Indian craftsmanship emerging through the elliptical Channapatna chandelier sewn together with handspun beads. 
By keeping the space from its walls and flooring to furniture and lights essentially organic, the duo wanted the modern-indigenous cuisine at Noon to be in the limelight at all times.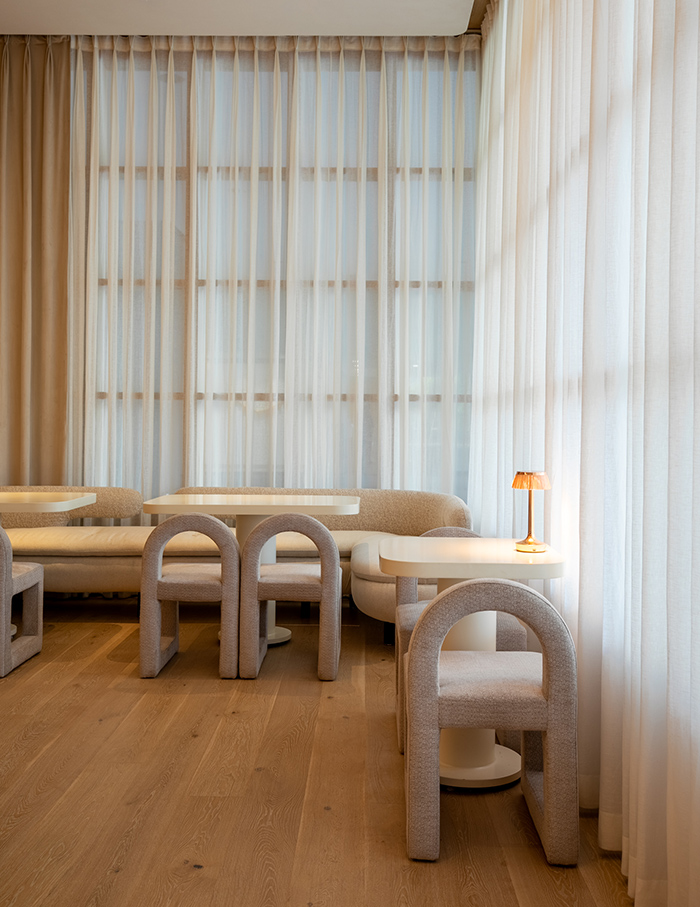 A romantic story of curves too follows suit, in sync with the off-white and beige colour palette inside.

The seating area models an assembly of custom furniture framed with a vantage point of the bar zone awash in a clean, wood veneered hues. The bar pulls you in with its trove of premium spirits posing on the shelves and craft cocktails being stirred and mixed on the counter with a rather unhurried demeanour.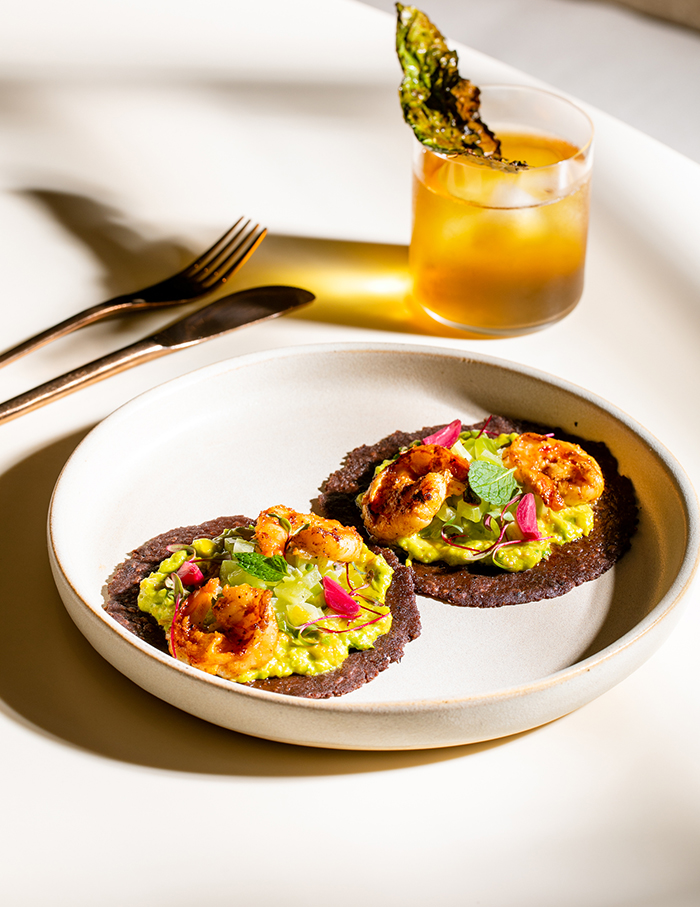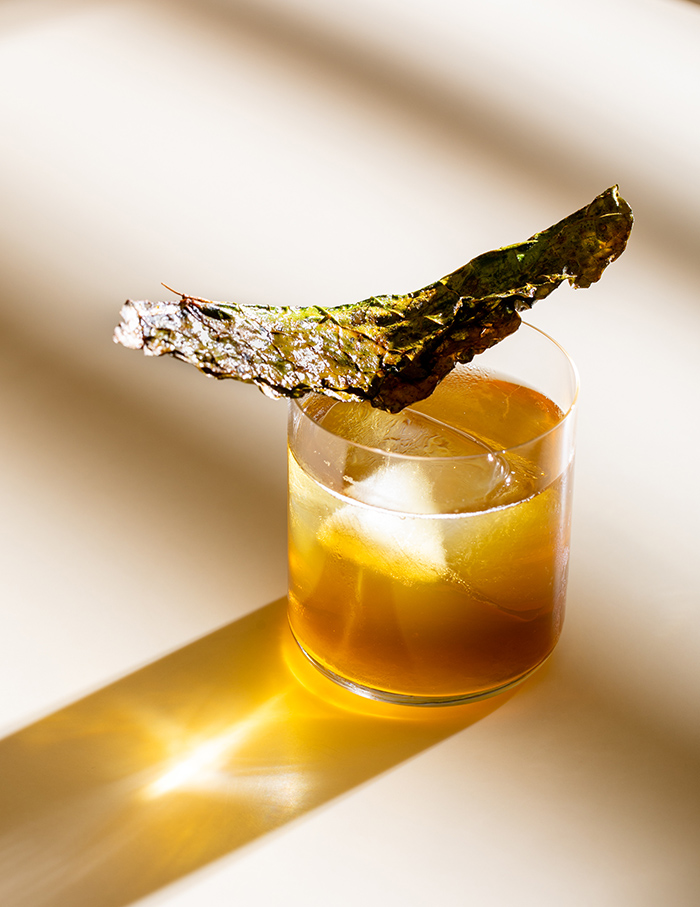 Loved Noon restaurant in BKC, Mumbai? Now read: Mumbai gets a new outpost of The Nutcracker in BKC designed by Tejal Mathur