Design
Nolte Kitchens brings in a suave blend of the old and new with their Neo Classic Kitchen range
MAY 7, 2021
| By Urvika Barua
When every corner in your home is state of the art, your kitchen should be no exception! Spruce up your kitchen with Nolte! Dating back to 1923, Germany based Nolte Kitchens is known for classic kitchens and have products distributed over 60 countries and adorn over 10,000 Indian households.
The brand's newest Neo Classic Kitchen is a fusion of architectural art deco and modern minimalism. Designed to be durable and bespoke, the range is one of a kind, conventional and contemporary.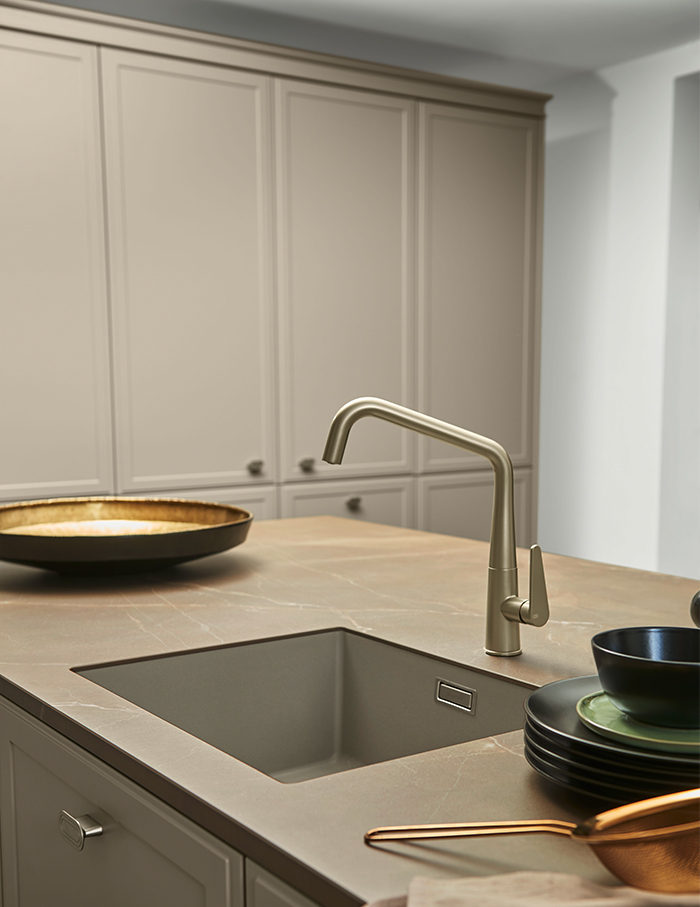 The intricacies of the collection include slender pilasters that create elegant corners, clean-cut cornices and delicate pelmets that exude a minimalistic charm. An array of open, closed, and display storage alternatives are available in a multitude of dimensions, while the tall cabinets have arrangements for the installation of appliances as per
one needs.
Bronze-tinted handleless glass and manganese bronze frames add charm and a chic sideboard allows ample storage space. Encased in Torino Lack Lava is a futuristic island —an illustration of creativity and innovation, this is a take on a past era.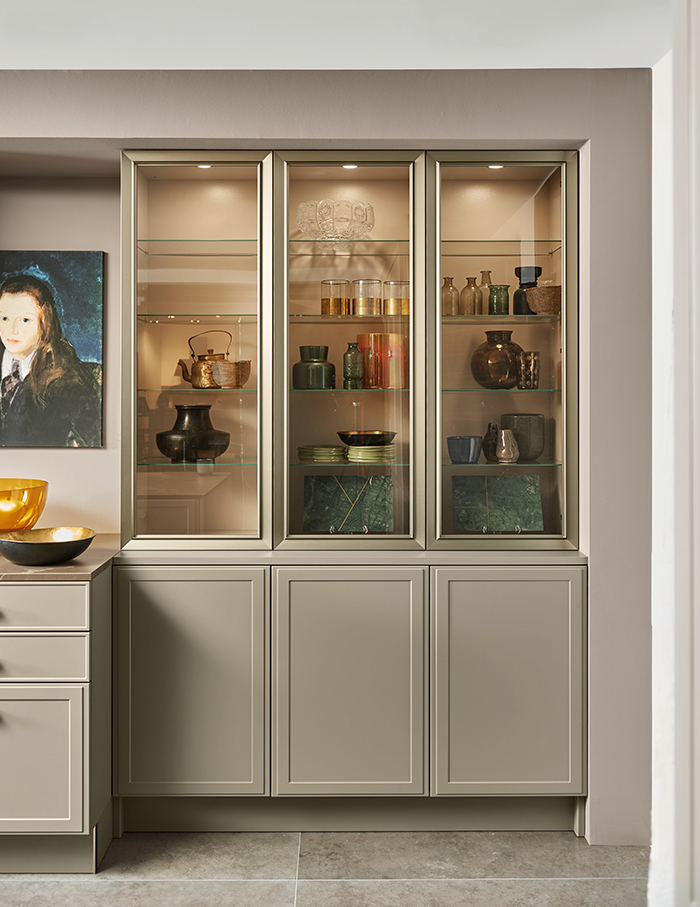 Smooth lines and sleek fronts add allure and arresting art deco knob handles complement the suave countertop, highlighting the individuality of the space. Almost every piece in this selection, from the framed doors to the handles to the taps is cloaked in an extraordinary manganese bronze tint, offering a sense of sophistication.
Oak pinot veneered real wood drawers add a touch of warmth against a serene lava soft matte grey shade and black flocked anti-slip mats and authentic black ash wood cutlery
pieces. An alternative finish to the Neo-Classic kitchen is done up in Torino Lack White.