Nila House X Corona Quilt Projects—Reviving art and crafts by trumpeting their therapeutic and tactile supremacy
MAR 18, 2022
| By Twinkle Tolani
In the grasp of the pandemic, when all doors people worldwide turned to community and crafts. Nila and Corona Quilt Project, two initiatives that use crafts as a medium to build a community in India, have put together a public art installation of the Corona Quilt Project with an artistic spin, in collaboration with Healing Arts India at the Nila House. 
Nila is a non-profit organisation focused on sustainability and empowering arts and artisans alike. Under the patronage of the British entrepreneur Lady Carole Bramford and the leadership of its Director Anuradha Singh, the organisation aims to elevate craftspeople by preserving their craft. Keeping the current culture in mind, Nila has chosen to achieve their goals by steadily blurring the boundaries between design and art. 
While the exhibition in Nila House is not Corona Quilt Project's first installation, it certainly is the most special. "For the Jaipur edition, we worked and interacted with local artisans and specialised craftspeople. It is unique because we don't necessarily interact with these people on a day-to-day basis", says Neha Modi, co-founder of Corona Quilt Project.
The brainchild of artist and photographer Dia Mehhta Bhupal and Neha, the Corona Quilt Project encouraged people to express their pandemic experiences by designing a single quilt square. Soon the founders began coalescing these squares as community art installations to empower and remind the country people to look for a silver lining.
For this exhibit, adhering to the themes of 'Nature' and 'Rhythm', artisan communities across Rajasthan were commissioned to curate 15-inch textile squares enunciating their skills. As a result, hand block printing, dhabu mud-resist printing, kantha and tagai stitch, applique and ralli embroidery, leheriya and natural indigo dyeing came together to create mind-boggling tapestries.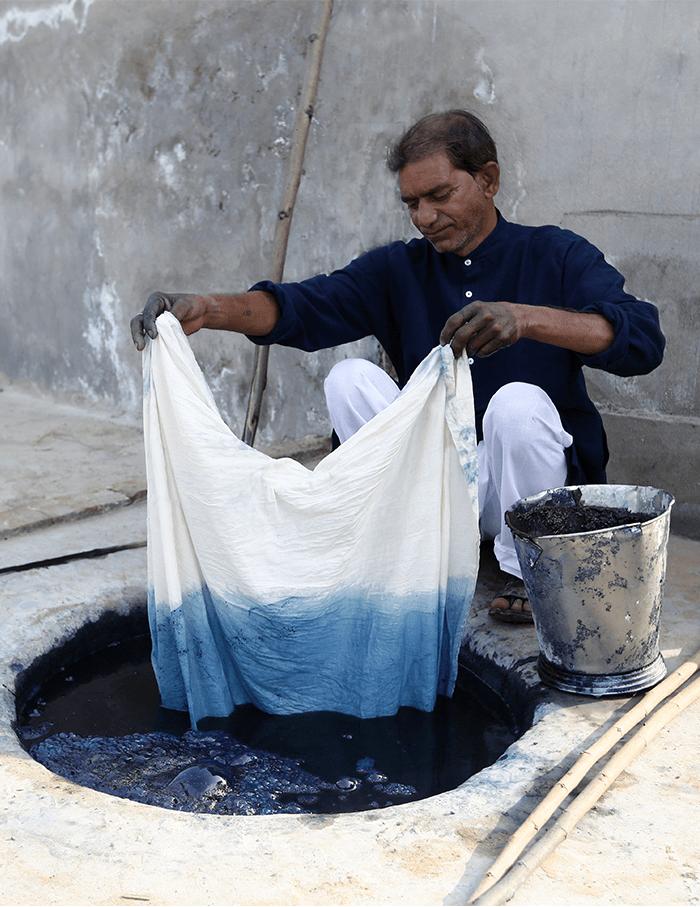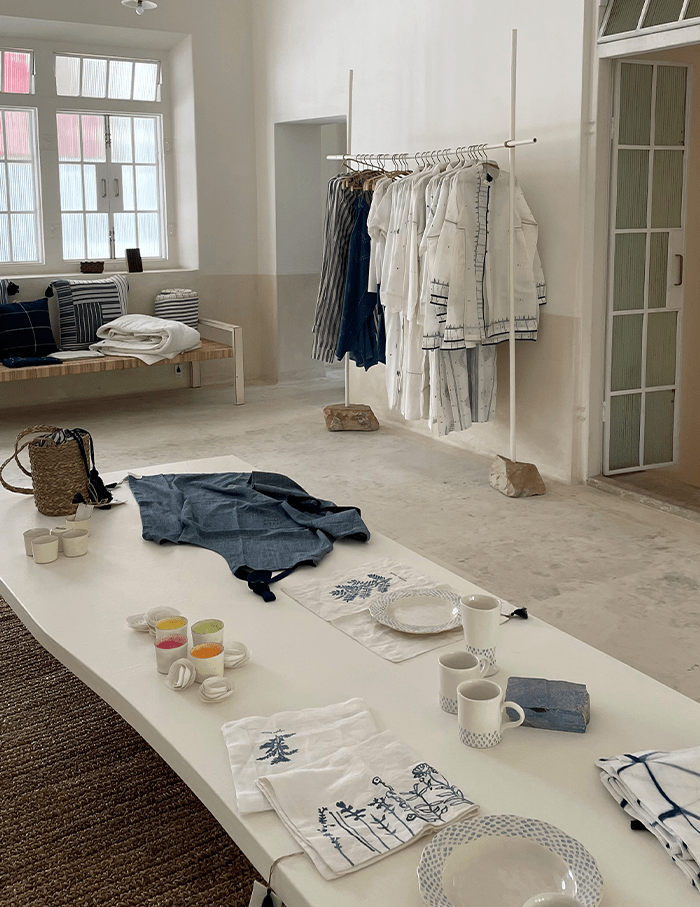 Spearheaded by Sana Rezwan, The Art Lab Studio, a New York-based creative consultancy associated with names like Daniel Arsham, Assouline and Jaipur Art Week, has also played a part in the exhibit.
Dia elaborates, "In a country as rich in heritage as India, a space like Nila House is wonderful because it allows people to come in and experiment with the traditional craft that you might not be able to experience anywhere. Spaces like this aid in learning and growing by allowing traditional crafts to be part of our present but also part of our future."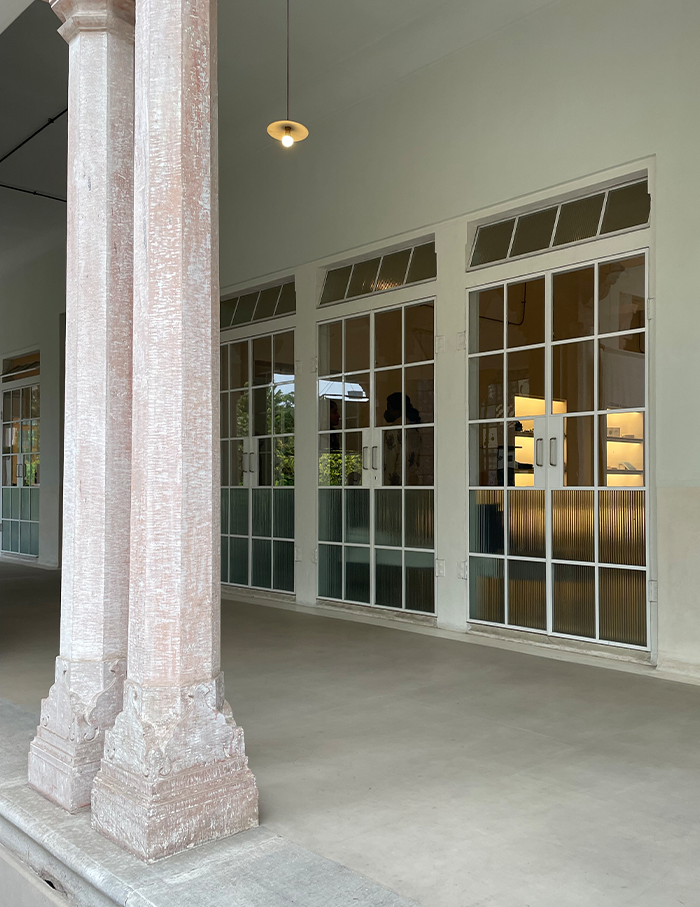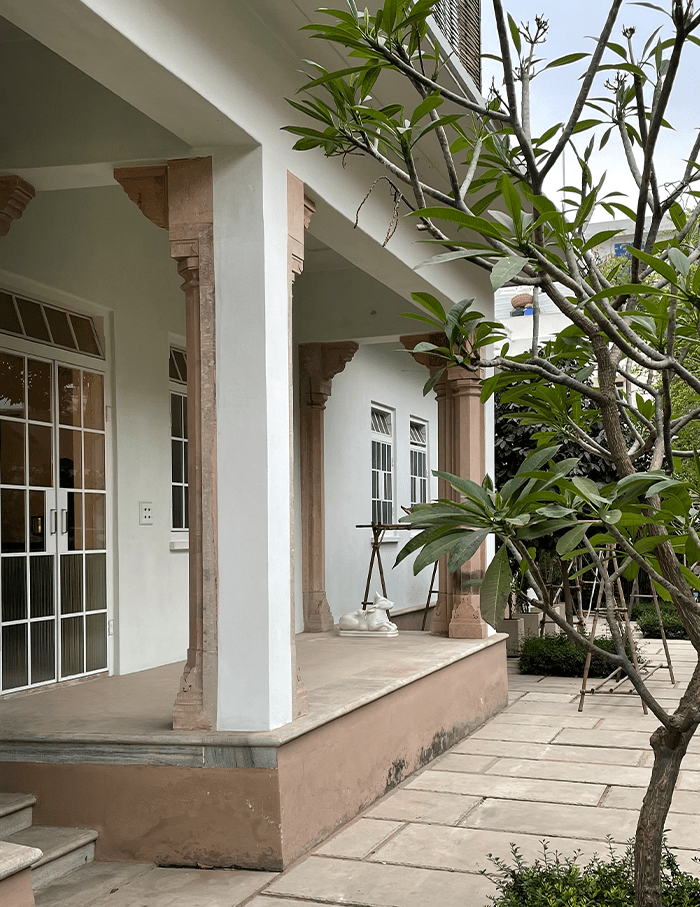 "Why not lease a new life in an old building", Lady Bamford's wise words reverberated with Nila's ethos. Consequently, Nila House found shelter in a building in Jaipur that was in dilapidated condition for 20 years. With architect Bijoy Jain's interventions, the structure was stripped and refurbished to marry traditional techniques such as aarish work with present-day design facets.
Just like their building, Nila—named after the indigo dye—has a distinctive identity rooted in Indian heritage; since they believe the diversity of our country is its most redeeming characteristic. Just like its architecture, the organisation also gives a modern twist to its artisanal in-house production.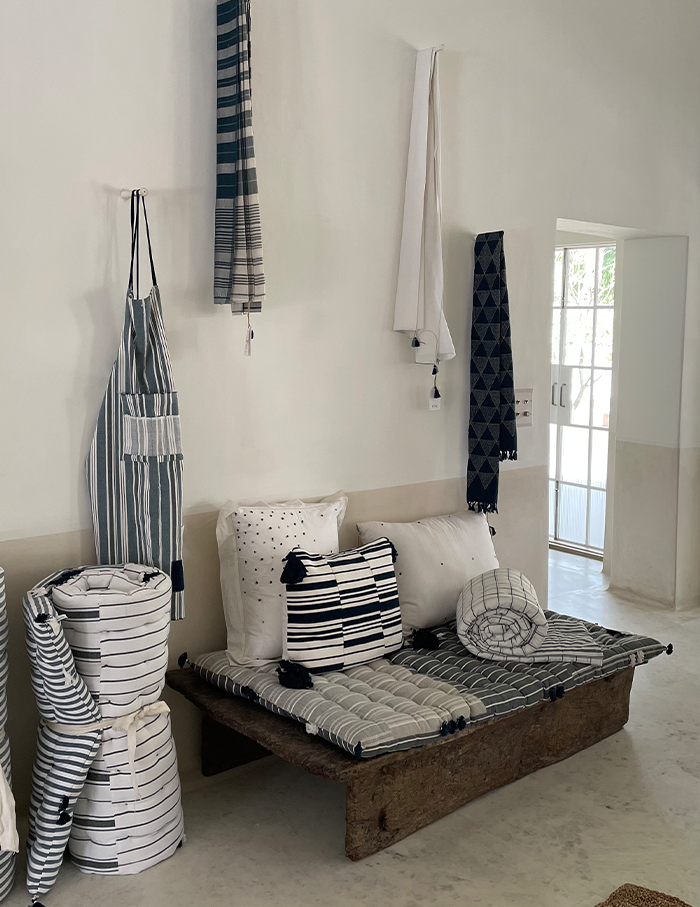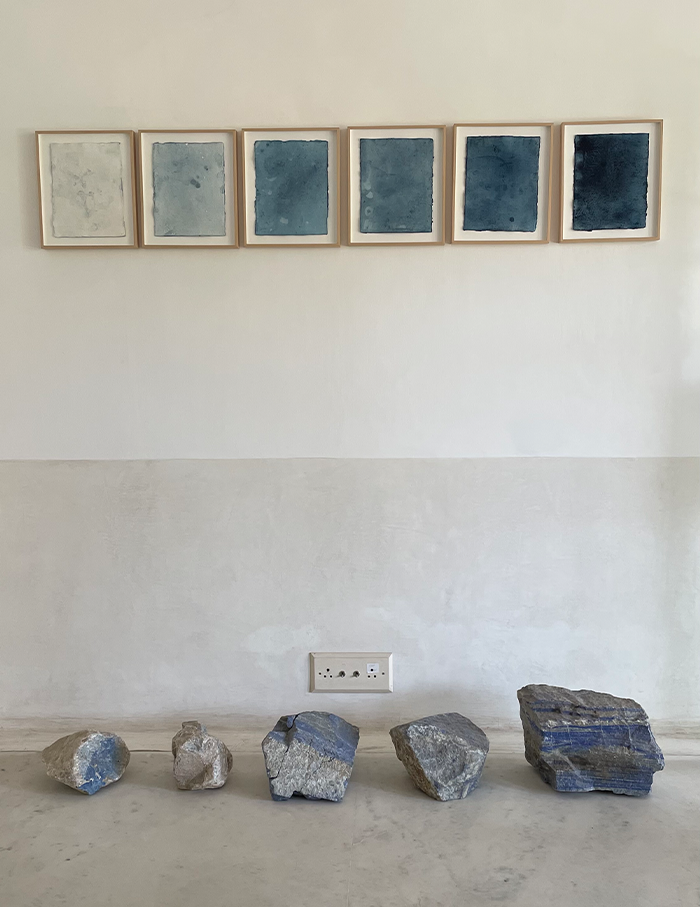 The series of public art installations, exhibition sales and artisan-interaction sessions at Nila House bring to the fore the resilience of craft communities during the pandemic. Even pre-pandemic, the skills and creativity shone brightly in workshops and craft demonstration sessions and worked wonders in propagating the crafts.
Through the course of the pandemic, Nila tirelessly worked to build a community of artisans and plan to help sustain crafts in the consumer ecosystem. "Nila is not a brand; it's a philosophy. More than what we put on sale, it is our groundwork to help the community that will propagate in the coming years", Anuradha vehemently states.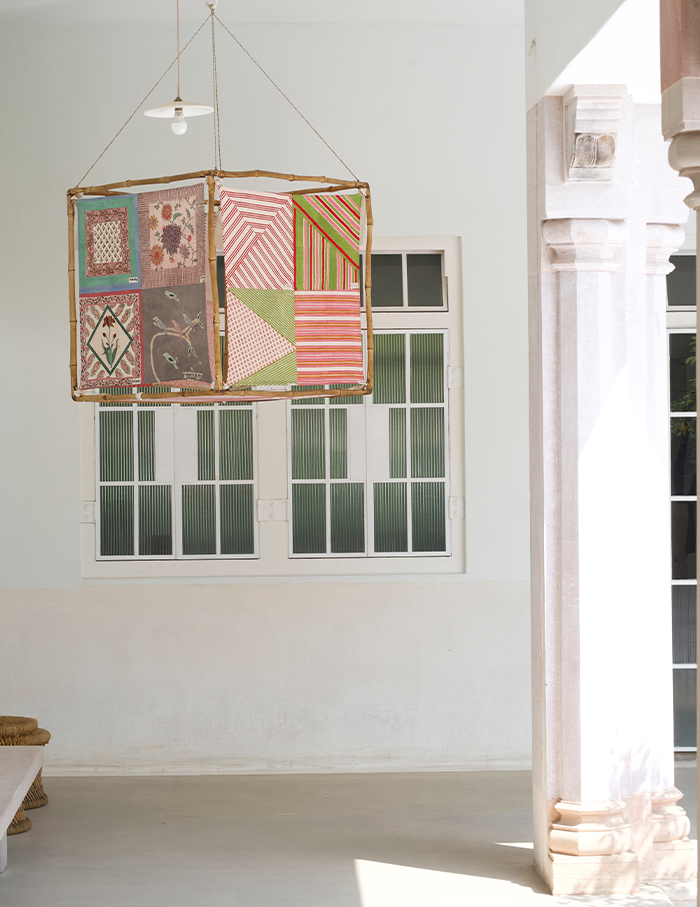 The two-week exhibition sale flaunts quilts made by nomad communities across Rajasthan (Kalbelia and Jajam quilts), Gujarat (Ralli quilts from Kutch), Maharashtra (Godhadi quilts) and Karnataka (Kowdhi quilts). Under the name of 'Quilts of India', Nila House has also curated an exhibition of rare, handmade quilts in the specially-designed underground space till July.
You may also like: Steeped in centuries of history, the Royal Heritage Haveli Jaipur narrates fables of the 18th century Rajasthan