Design
Nexion—A balanced matrix of evolution, research, tradition and experience
NOV 10, 2022
| By Ishika Paruthi
With an Italian matrix, Nexion International is the Indian manufacturer of sintered stone slabs—the most premium segment of the ceramic market in India. It is an amalgam of two of the largest family groups in the industry—Ceramiche Speranza and the Aghara Family. Founded in 1961, Ceramiche Speranza started with the mission of spreading the excellence of Italian ceramics on a global level and Simpolo, owned by the Aghara family was founded in the year 1977 and is one of India's leaders when it comes to the production of ceramic and bathroom fixtures today.
The latest development in the Nexion Formula is the 'Marble Gallery' and 'Stone Gallery', both of which reflect the company's soul and are a modern synthesis between aesthetic richness and technical capabilities. Each of them showcases Nexion's great capacity for research and innovation as well as its ability to combine creativity, design and technology. Both of these are being exhibited at The International Exhibition of Ceramic Tiles and Bathroom Furnishings, Cersaie—an international event that showcases the creativity, culture, art and sustainability of this dynamic and ever-evolving sector.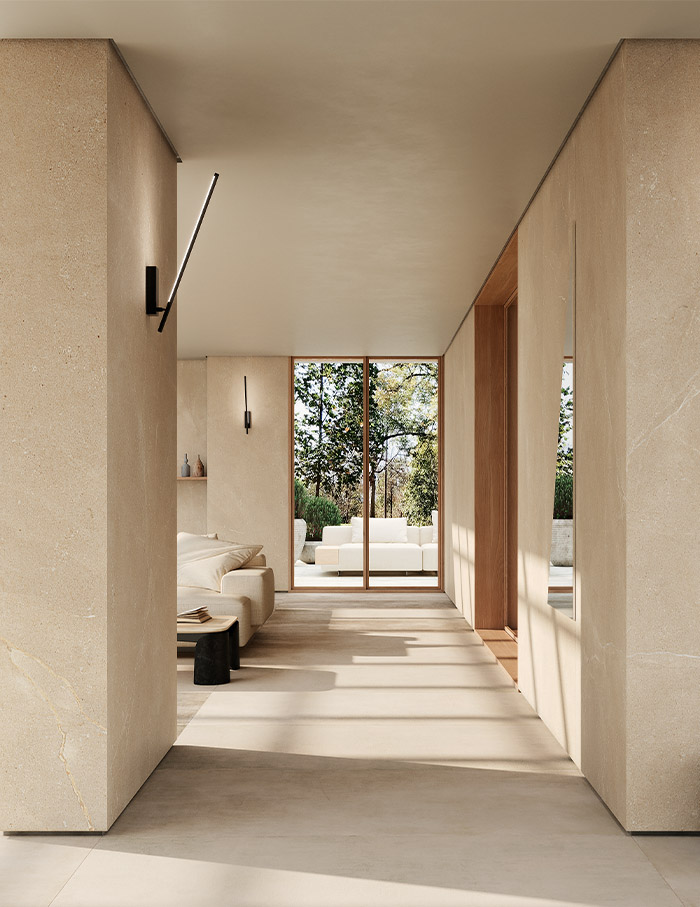 Nexion in partnership with Ceramiche Speranza and the Aghara family today has become a market leader in the production of high–quality sintered stone slabs in the premium segment of the Indian market and currently exports to over 35 countries worldwide. Inspired by nature, its ecosystem reinterprets, alters, combines and modifies designs, textures and colours to create an emotional impact. It finds its dimensions in ongoing innovation and evolution of styles to create superior sintered stone slabs which won them the Design Red Dot Award in 2020. Stemmed from a pre-existing company, Nexion has moulded its aesthetics, taste and quality of typical Italian slabs to sintered stone crafted with high precision in India.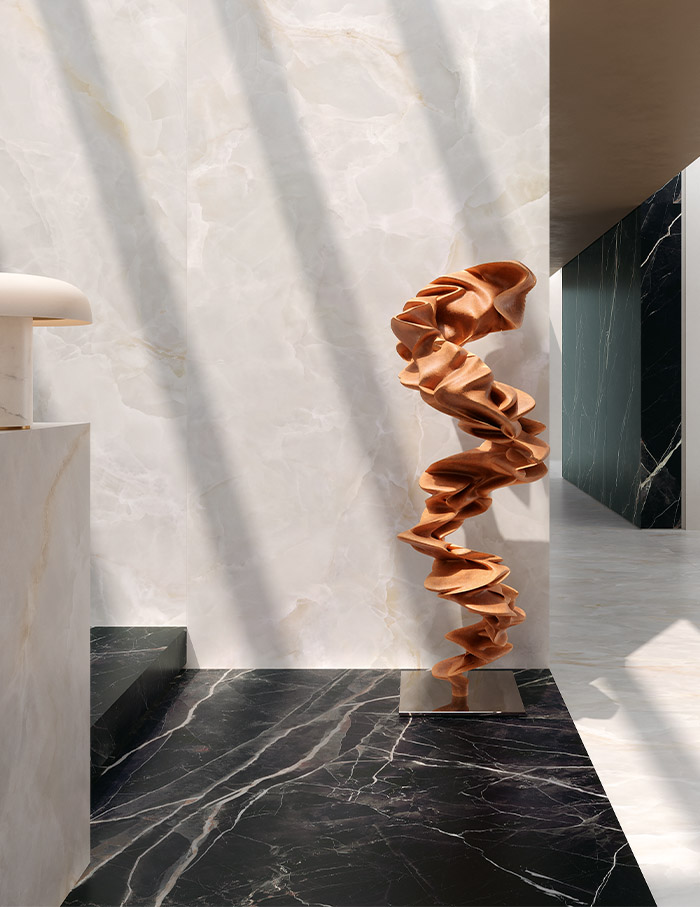 The accuracy and dedication Nexion wants to transmit in its products can also be seen vividly due to its successful partnerships with Sassuolo Inkside and Ego Design, entrusted with the research, planning and creation of designs and sketches.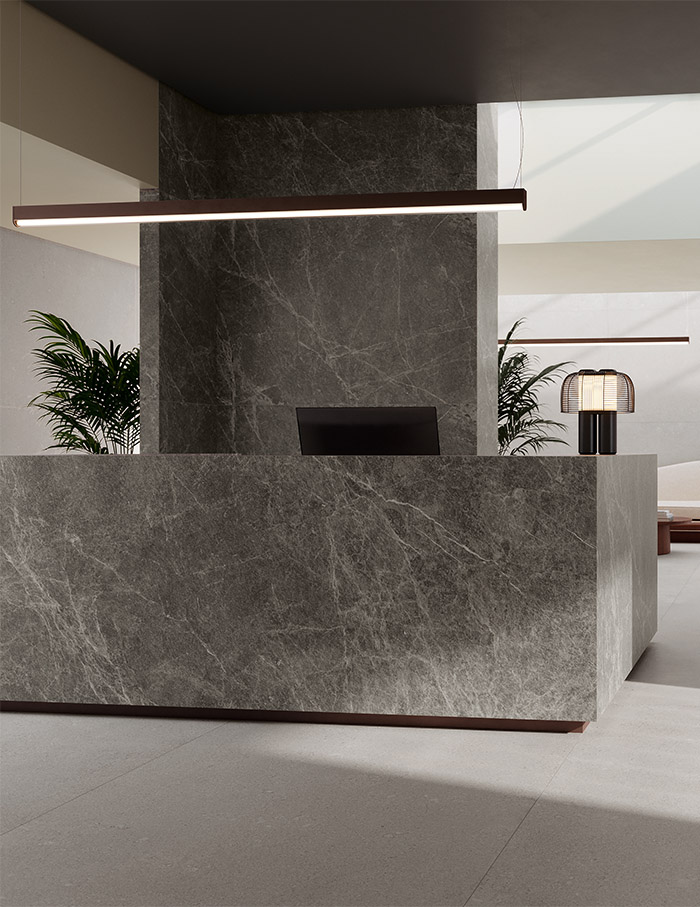 The choice to produce in India is strategic because it has enabled business to reach markets with a huge potential such as in South-East Asia—especially India, Australia, the USA, Central America and Europe, helping it become a global brand that crosses the borders of various countries. Today, Nexion is the only leader in the production of large sintered slabs in the 'luxury' segment in India. It keeps having double-digit growth in its reference market!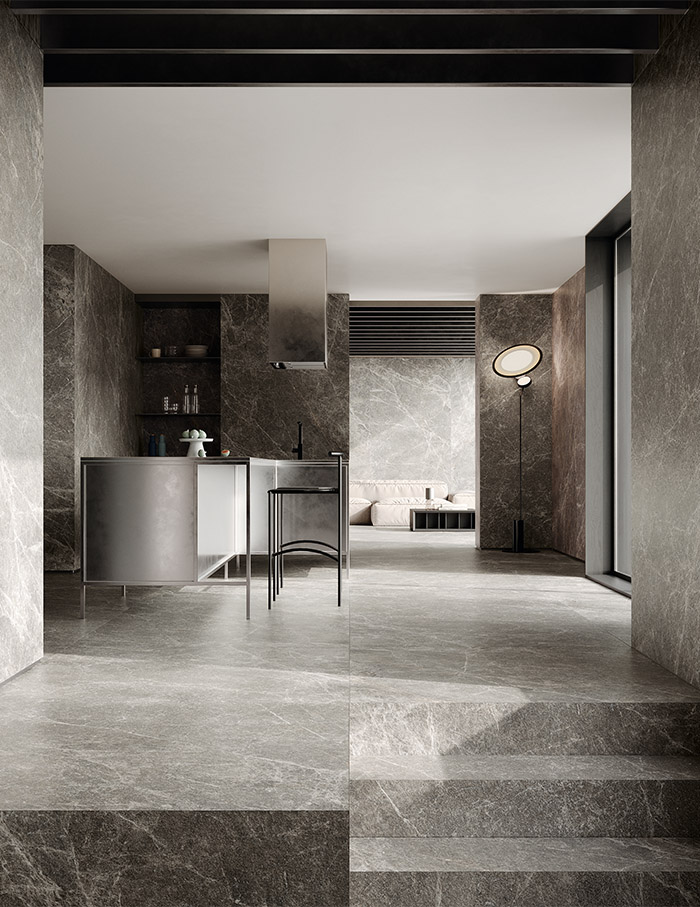 With an emphasis on multiculturalism, Nexion has the ambition of bringing together the best of both worlds. Furthermore, its strong commitment to corporate social responsibility aims at curating the best personal and professional conditions possible for its employees and their families. They undertake a quality of living as close to European standards as possible to avoid any and every kind of child and/or female exploitation.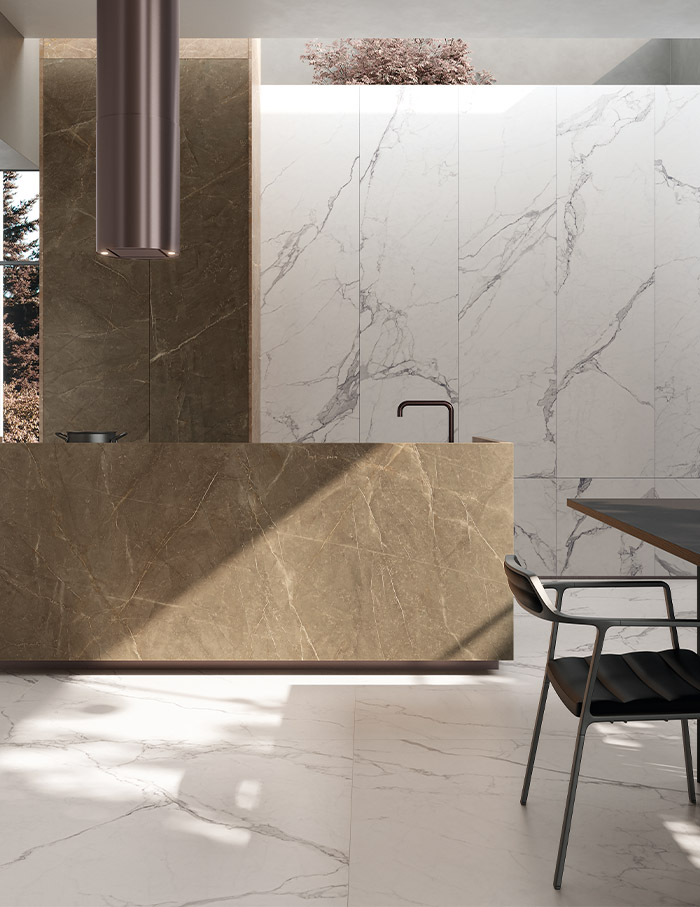 Nexion's spirit is a perfect cocktail of evolution, tradition and experience gained over decades to curate solutions that employ a superior aesthetic alongside innovative textures to create exclusive and versatile designs reminiscent of natural surfaces.