Design
The new Sabyasachi flagship in Mumbai is an Indian couture dream become a historic reality
APR 15, 2023
| By Shriti Das
After creating many landmark moments for the country, Sabyasachi Calcutta opens doors to their largest flagship store. Sprawling over 25,862 sq ft within the CP Fort Heritage Building in Mumbai, a Grade II A heritage structure, it probes a larger discussion on the perception of history and our cultural aspirations for the future.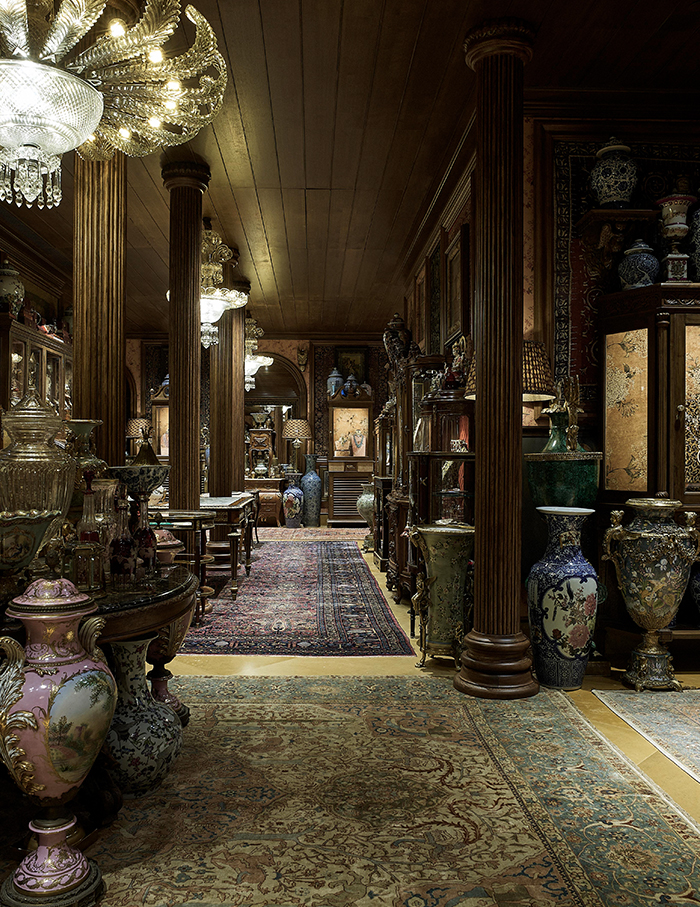 Within this century old building are archives of a glorious past, some of which are older than the building and the colonisers who built it. It was 1913 when Chambers & Fritchley completed this neoclassical building in the Italianate revival tradition for the British Bank of the Middle East. Today it houses age-old Tanjore paintings, Pichhwais in the Deccan, Nathdwara and Kota style, Mughal miniatures, rare bronzes, 19th century Company Paintings and rare lithographs in the company of 100 chandeliers, 275 carpets, 3,000 books and 150 works of art created by the Sabyasachi Foundation.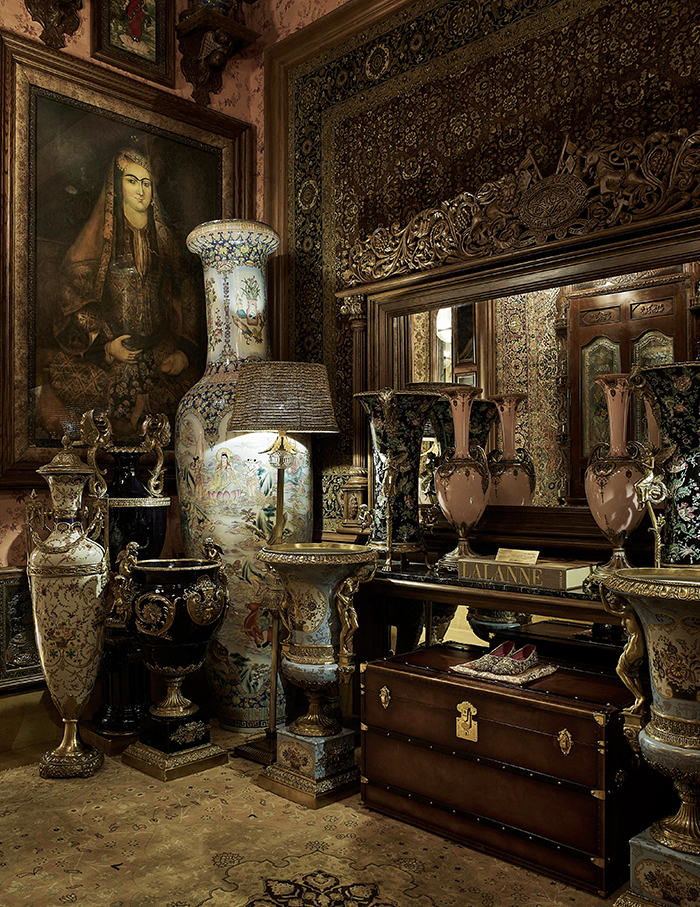 Acquired from beyond the length and breadth of the country, the space is lined with curiosity cabinets sourced from souks, modernist interpretations of Persian Qajars, 18th century Venetian handcrafted chairs, rare French Art Nouveau cabinets and arrogant brass sculptures made in Calcutta. Leather-bound books, Tang dynasty pottery, rare Canton vases and odd antiquities lie on retrofitted turn of the century furniture with fine inlay work, alongside the house's now signature block printed silk velvet lined busts, vitrines and lampshades pay homage to the India and its subcontinent. All this and more, as the man emphasises, is yet only a 'sliver of India's grand crafts legacy'.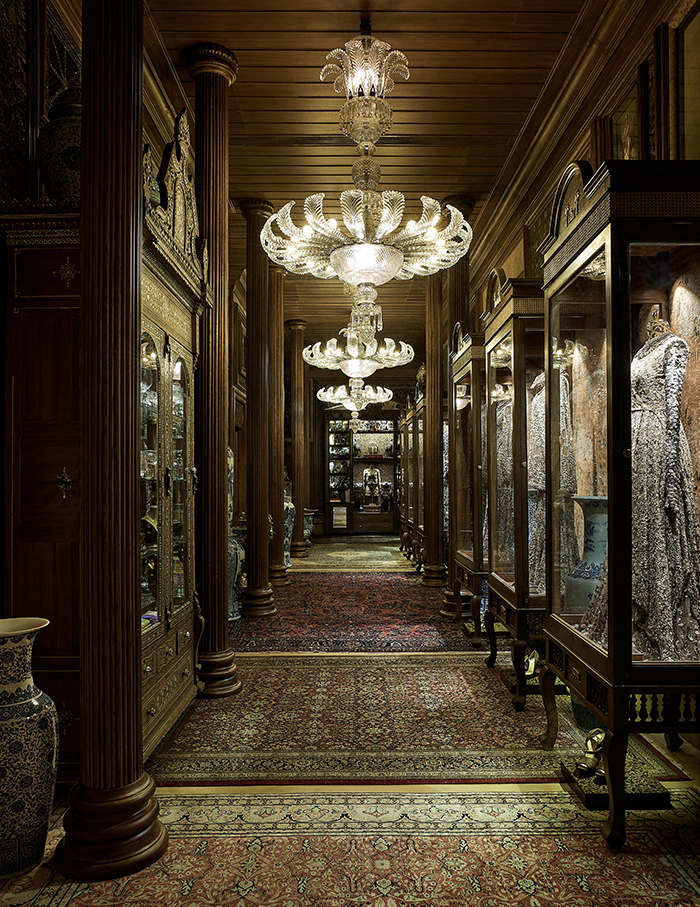 Aptly called a living museum in the present day, the space encompasses not the Sabyasachi Bridal collection and other finery but also the brand's largest collection of jewellery in the world. Alongside, the museum houses a micro-exhibit from the Sabyasachi archive, showcasing couture from the inaugural Sabyasachi X Christian Louboutin collaboration Bater, 2015 and its sequel Firdaus, 2016.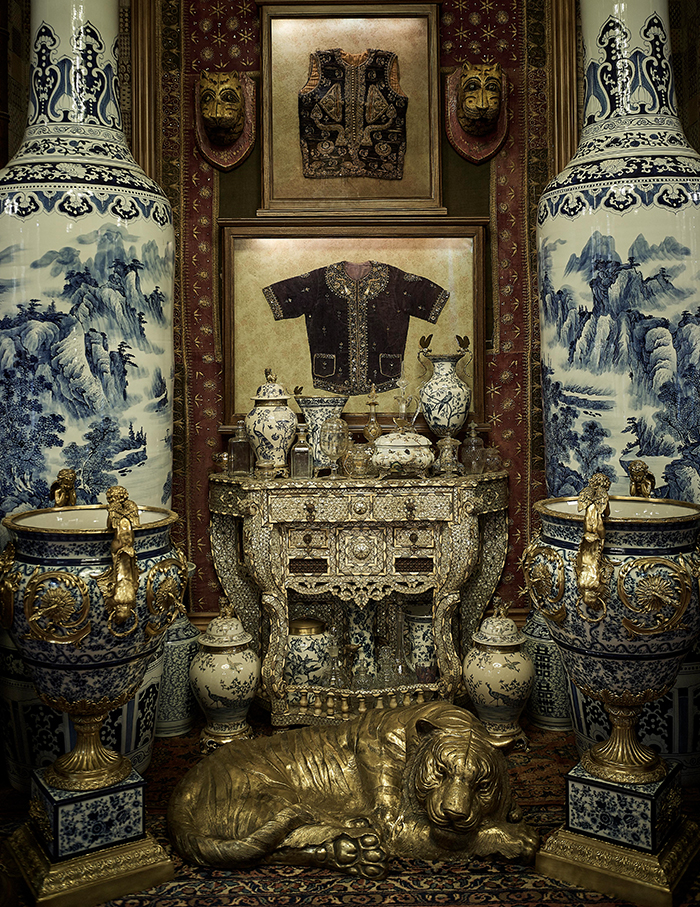 This juxtaposition of the old and new, colonial and regional, metaphorical and literal is perhaps a slice of history — events and exchanges that shaped the world. But theories, analogies and ideas apart, as history and modern heirloom continue their narratives, Sabyasachi's vision for the brand stays constant, to immerse into timelessness with complete abandon. To step away from the everyday and embrace the decadence of age-old heritage and slow luxury.
The Sabyasachi store in Mumbai opens on 18th April 2023 | Monday to Sunday: 11.00am – 7.00pm