Design
Never settle for anything less than luxury with Steelcase's sustainable seating
MAY 18, 2023
| By ELLE DECOR India Team
Have you ever pondered upon the environmental impact left behind by the products you so meticulously select?
In a world where each choice we make leaves an indelible mark upon nature's grand tapestry and the well-being of humanity, there comes the need to embrace the allure of eco-conscious products that are also sustainable. Within this realm, Steelcase helps in designing spaces that bring aesthetics with practicality, all while fostering environmental harmony. Their commitment to product sustainability, transparency, and optimisation is a testament to their ethos, promoting waste reduction. Their offerings are not just aesthetic, but are also durable.
Steelcase is leading the way in sustainable living by establishing a collaborative ecosystem of partners and dealers who work towards prolonging the lifespan of valuable assets. They achieve this through practices such as reuse, donations, and recycling, ensuring that waste is minimised. Disposal is considered the last resort. The brand prioritises responsible material management, actively reducing scrap and preventing waste in their operations. Additionally, they strive to decrease the reliance on single-use plastics and incorporate a higher percentage of recycled content into their packaging.
Steelcase serves as a shining example of eco-friendly living and actively encourages others to join in their efforts. Their extensive product range includes:
Steelcase Series 1
This task chair from Steelcase is widely recognized and easily accessible. It comes with a CarbonNeutral® product certification. It boasts a diverse range of design options and ergonomic features, such as adjustability, allowing customers to customise their seating experience according to their unique needs and style preferences. The chair ensures excellent back and lumbar support, even when reclining, providing maximum comfort.
Not only does this chair showcase its impressive features and mesh design, but it also qualifies for the End-of-Life Take Back Partnership Program. This program guarantees that the chair will be returned to its original source. By participating in this program, Steelcase reduces its carbon footprint and eliminates reliance on fossil fuels.
Pro Tip: If you're looking to enhance your work-from-home setup, consider opting for a vibrant and bold seating option that adds character to your home office while keeping you comfortable during long work hours. However, if your workspace already incorporates vibrant elements, choosing a chair in a more subtle shade can help achieve a perfect balance.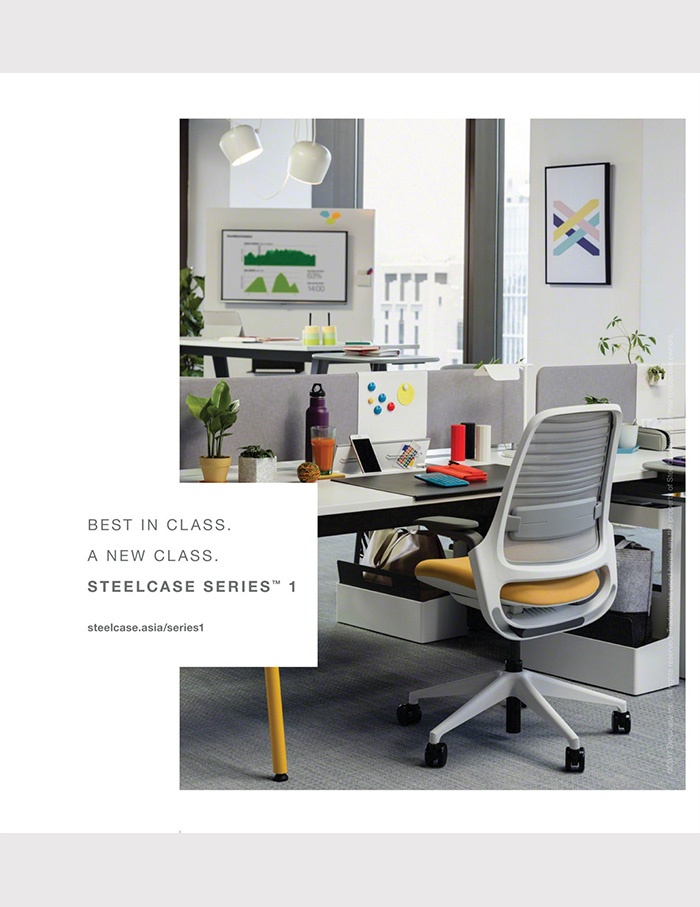 Flex Perch Stool
Perch stools are designed to encourage proper posture and engage core muscles. These stools are versatile, lightweight, and allow dynamic movement. They are also curated with sustainability in mind. In fact, the Flex Perch stool is the first furniture product to utilise recycled content from electronics waste, making it a truly innovative and environmentally friendly option. The stool's smooth gliding feature allows it to effortlessly move across hard floors and carpets, promoting movement, collaboration, and circularity.
Pro Tip: If you are supposed to stand frequently or for long periods, using these stools to "perch" can provide a restful alternative without fully sitting down.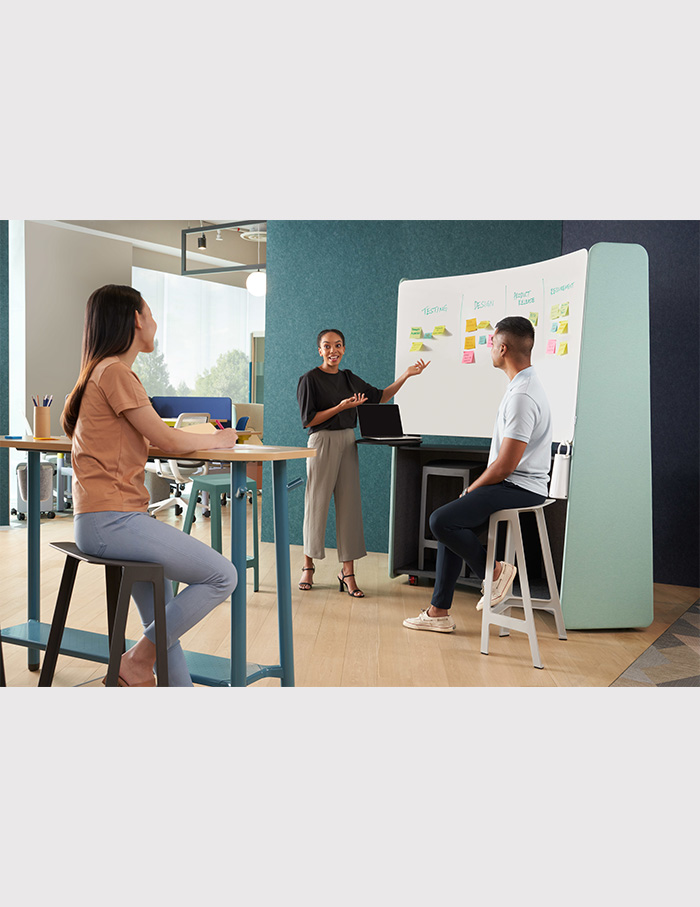 Why compromise on opulence for functionality? With Steelcase, take your decor to new heights and design a space that not only exudes modernity and style but also serves a greater purpose. Reduce your environmental footprint from the comfort of your seat.