Homes
Nestled in Port Melbourne, House 184 is the perfect blend of Victorian and modern features
AUG 30, 2019
| By Vedika Nair
Quirky details are right at the heart of this Victorian home, which is spread across four large floors. Open the mint green door with large vaulted ceilings and bi-fold doors which lead out onto the garden terrace—the kind of room you could easily spend most of your time in. This 2,045 sqft abode designed by Blank Canvas Architects in the coastal suburb of Port Melbourne embodies contemporary architecture and restored cottages. The facade of this dwelling is reimagined with a tinge of archetypal Victorian details like the decorative trim on the porch that contrasts with the sleek roof. House 184 reimagines the quintessential Victorian suburban home bridging the gap between its historical contexts with that of contemporary living.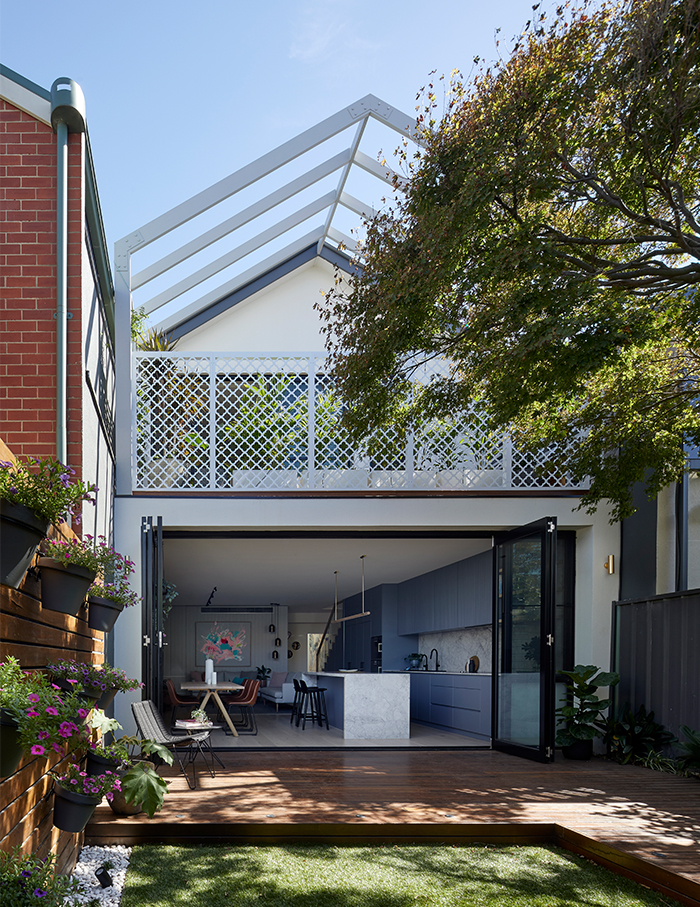 This spacious home is crafted with idyllic surrender, which reflects the grandeur of its past, present and future. Meandering through the entrance corridor, the home's open-plan living area incorporates the kitchen, dining and lounge seamlessly. Muted warm oak tones with grey hues echo throughout the dwelling linking each room. Tread a few steps into the sun-drenched bathroom on the lower level that takes full advantage of its location—a frameless glass skylight above the shower with a view of the tiny side garden creates an illusion of showering in the open. The bathroom also features a blue concrete basin that sits proudly on the marble benchtop surrounded by intriguing white tiles with a large circular brass mirror above. However, the most eye-catching feature is the European laundry concealed behind large sliding pivot panels.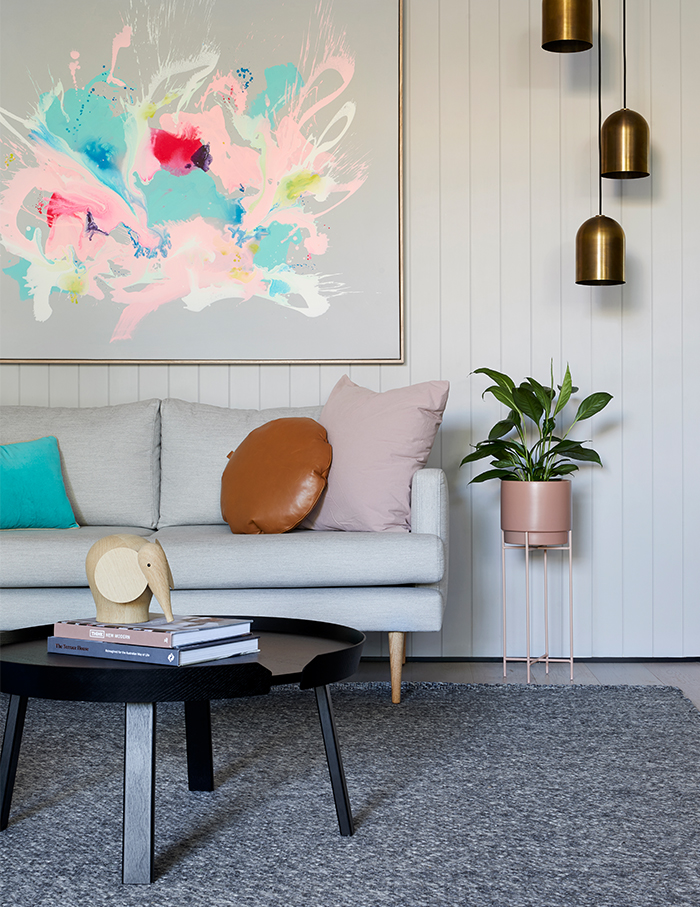 Retreating to the upper level of this dwelling, the main bedroom opens onto a balcony with a gabled pergola above. The balcony is sheltered with a roof dating back to the '90s. Potted plants are placed to grow over and soften the facade. The handrail under the balcony is crafted to look like clover and is a modern interpretation of the authentic iron laceworks on the front facade linking the modern rear side to the heritage front. The intricate detailing of the bedroom features a singular pendant luminaire shedding light asymmetrically over one corner of the room, which is balanced out by a table lamp on the other side. This home is the perfect hideaway from the city's bustle with its serene views and warm tones.
Scroll to see more pictures of this beautiful home…