Get Inspired
Nestled in Mumbai, this ritzy home by Cherag Bardolivala is an escape from the city's bustle
NOV 25, 2019
| By Vedika Nair
Located high in a city skyscraper, is a 2,000 sq ft apartment crafted by Cherag Bardolivala of Mumbai based RC Design Studio. The four-bedroom home is designed such that it has two living rooms, a dining area, an intimate seating arrangement and a lounge and a balcony that offers sweeping views of the city.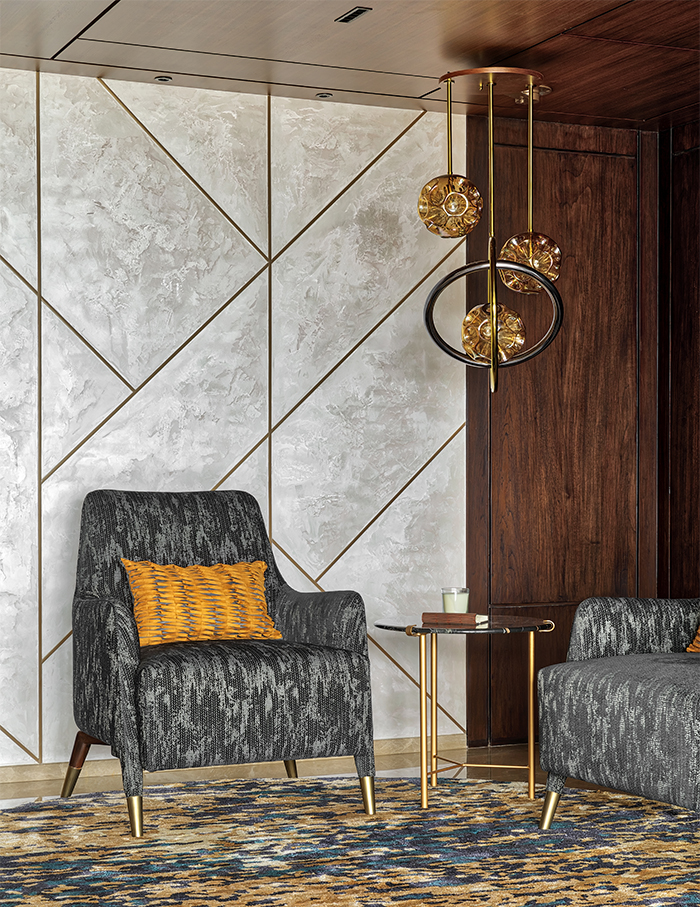 Consisting of a neutral beige and dark oak palette, this home features an L shaped culinary station with inbuilt storage and hexagonal tiles in hues of grey. Shaded in emerald green, the living and dining space is divided with a perforated customised grill helmed in veneer and dull gold.The living space also showcases art and a highlighted wall in silver grey Oikos with a random pattern of brass strips. Repeating the same motif in the bar that features in-built lighting and a deep gold metallic tint, this space embodies dull copper tones gold Puerto marble.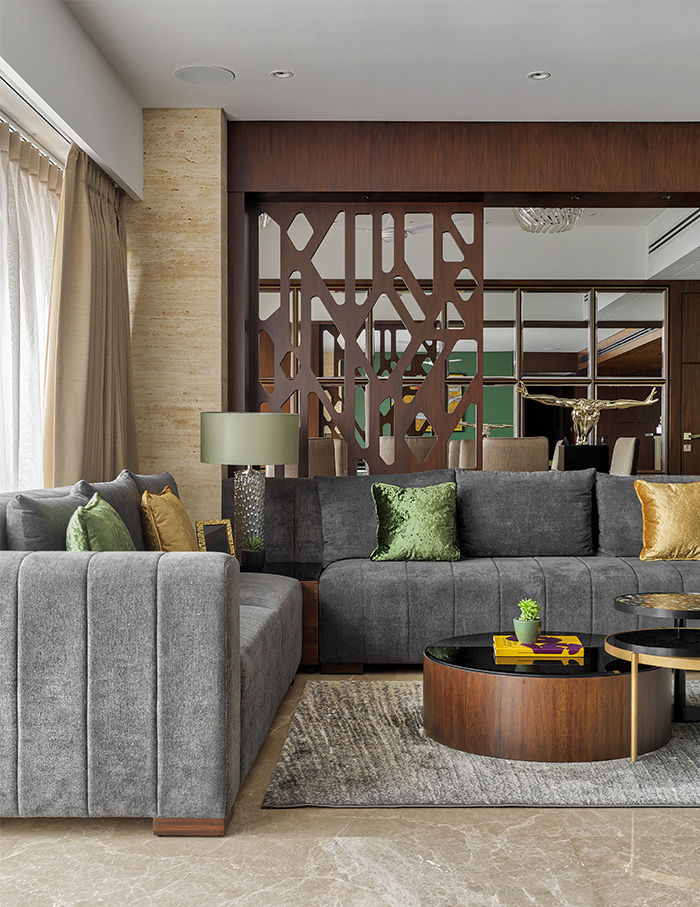 Tread a few steps into the master bedroom where muted tones of grey and brown dominate the space while the dressing area is highlighted with amethyst stone and includes a bespoke plush sofa with velvet blue upholstery.Linger to the older daughter's bedroom space that accentuates subtle tones of white, pink and grey with a custom-designed Venetian mirror. A complete contrast, the younger daughter's bedroom plays with brown tones and wooden flooring while the guest room has deep rustic fabrics.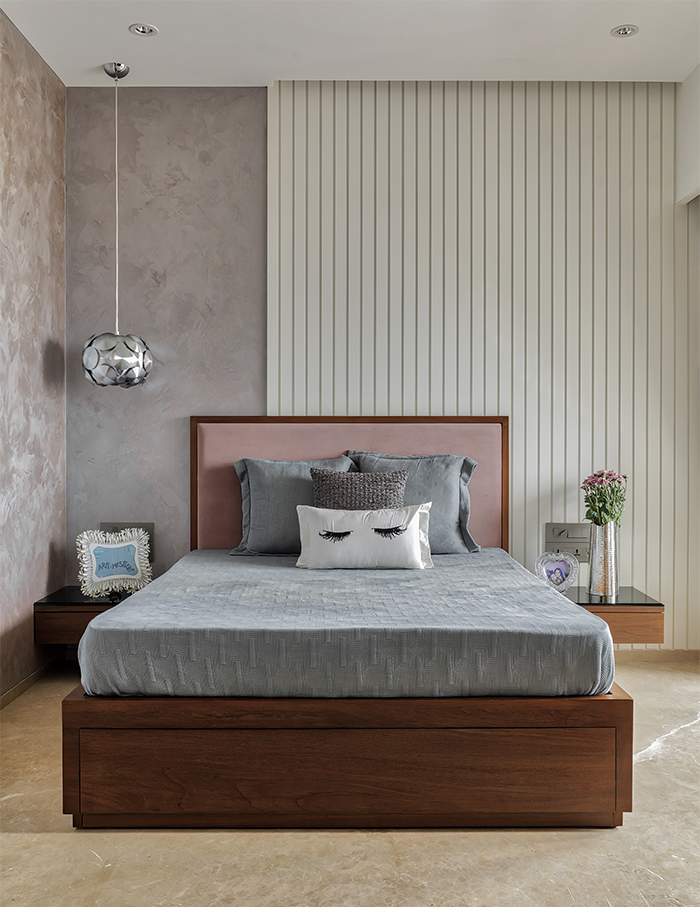 "I do not follow or abide by any particular theme or concept while designing homes. I believe that the owners brief and requirement gets sculpted into a space that resonates with positive energy. A home can have the best of brands in one space but if they do not embody the spirit of the owner then the space fails. I believe in strong individualisation in every aspect," says Bardolivala.