Lifestyle
Neha and Sachin Gupta of Beyond Designs portal us to the Orient with Miss Nora
JUL 28, 2020
| By Jhanvi Somaya
"It's enough to drive you crazy, trying to depict the weather, the atmosphere, the ambience," said French painter Claude Monet. But when good food and a phenomenal ambience comes together, one can only expect the best culminating experience. Something we love about Miss Nora, a pan Asian restaurant in New Delhi's Rajouri Garden, designed by Neha and Sachin Gupta of Beyond Designs.
As you make your way in, the passion for Asian food is ignited in you. Miss Nora is highly inspired by the Oriental lifestyle, and elements borrowed from the Far East are represented through soothing hues, cherry blossoms and invigorating interiors. The piece de resistance is the life sized cherry blossom tree in the heart of the eatery. With tints of pink and fuchsia, it is undoubtedly the main design highlight.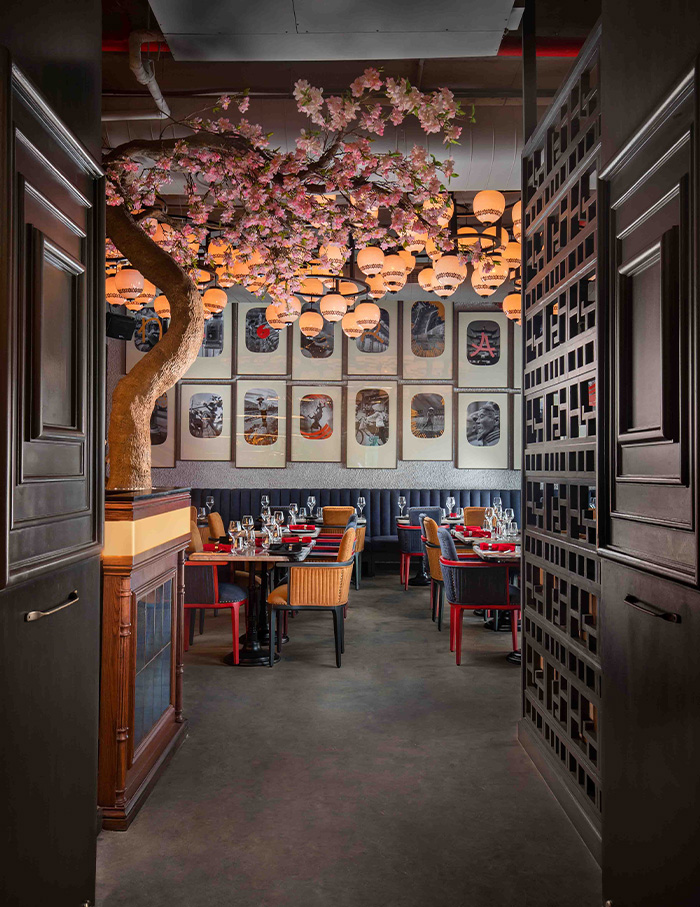 Wooden space dividers and petite chairs in shades of tan, berry blue and deep red stand out in the soothing environment and adds to Miss Nora's aesthetic. Light grey walls are the perfect canvas to showcase captivating artworks that depict imagery of Oriental cultures.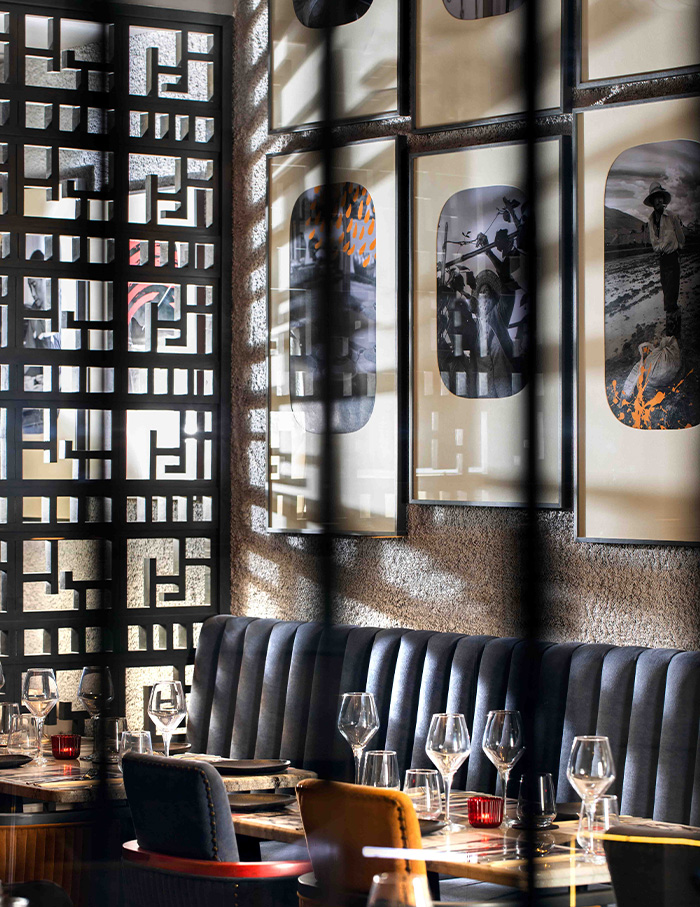 To top it all off, large looping wrought iron lights with bulbs all around lend warmth and brightness to the overall setting. "At Miss Nora, it is not just a gastronomic journey but a trip into the culture of the region," the designers say, adding that the mixing and matching of different shades of pink on the cherry blossom theme, and the choices of deep red, tan and berry blue on furnishings perfectly recreate an Oriental ambience.
Scroll below to see more images from this chic outpost…