Design
From cityscapes to wardrobes: Nebula by Titan's new Art Deco reanimates decor trends from the 1920's
AUG 11, 2023
| By ELLE DECOR India Team
Time is a ubiquitous aspect of our lives on a daily basis. From when we wake up to when we sleep, it's much like an essential garment for every individual. Step into the world of an exquisite collection of 18k gold watches crafted by the visionary Suparna Mitra, CEO of Titan Limited Company. These exquisite creations, birthed from a collaboration with the talented actress Sushmita Sen, introduce seven timeless additions to the Nebula, Titan's latest Art Deco Collection.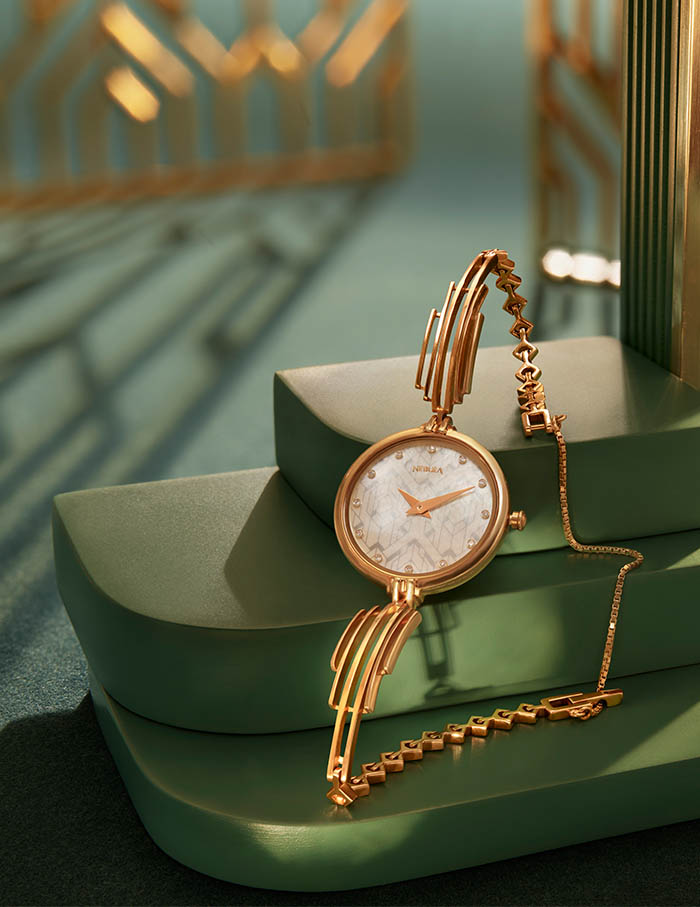 The inspiration
Originating in France just before World War I, Art Deco emerged as a captivating fusion of contemporary aesthetics, architectural finesse, and intricate design. It masterfully amalgamated modern sensibilities with meticulous craftsmanship and opulent materials. In its prime, Art Deco embodied opulence, allure, exuberance, and an unwavering belief in the advancement of society and technology.
Right from its inception, Art Deco drew inspiration from the dynamic geometric patterns of Cubism and the Vienna Secession movement. It borrowed the vibrant palettes of Fauvism and the Ballets Russes, while embracing the refined artistry seen in the furniture of the Louis Philippe I and Louis XVI eras. The style also incorporated influences from far-flung places such as China, Japan, India, Persia, ancient Egypt, and Maya art. This eclectic blend resulted in the use of exquisite and lavish materials like ebony, ivory, and more, all meticulously crafted.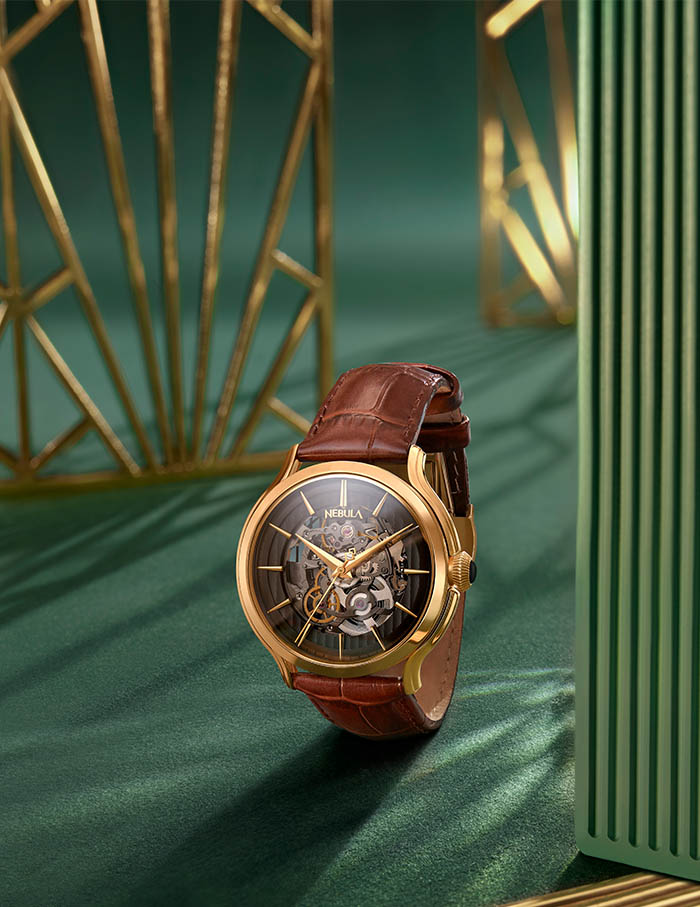 The elegantly refined geometry, intricate embellishments, and graceful contours of this exquisitely contemporary assortment pay tribute to the iconic era of creative brilliance that blossomed in France during the 1920s, resonating globally throughout the ensuing decades. Nebula, the Art Deco ensemble by Titan, seamlessly encapsulates an embodiment of elegance and personal distinction. Within each watch, a perpetual masterpiece emerges, embodying the very essence of artistry that holds allure for discerning aficionados.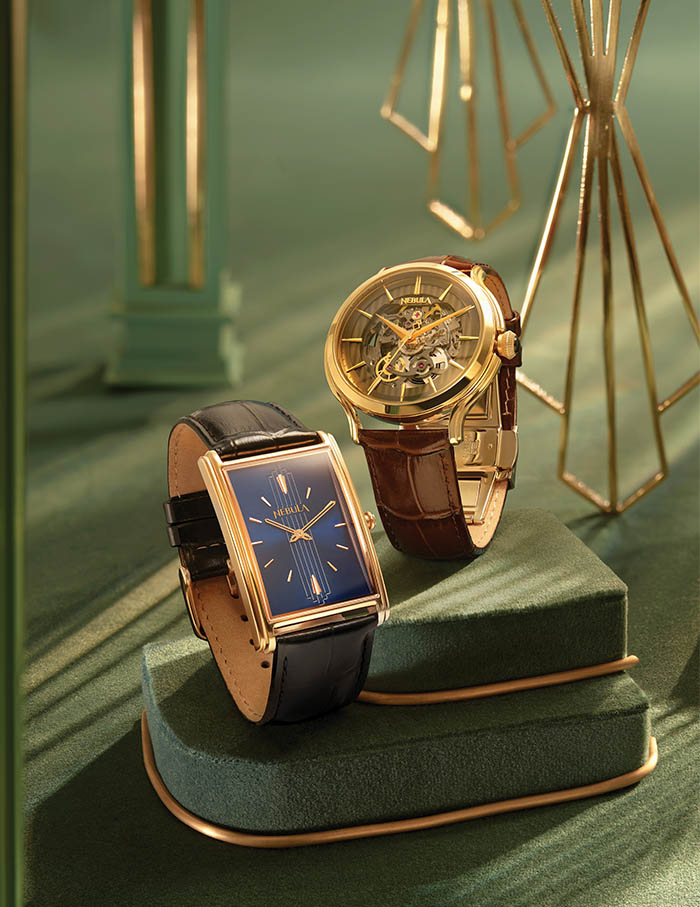 A timeless cluster 
Each of these timepieces were meticulously crafted using precious gemstones and drawing design cues through the finest of jewellery-making and accurate watchmaking. Nebula by Titan stands as a statement collection that values the fusion of artistic expression and function. "We are delighted to introduce this Art Deco Collection, a range of refined timepieces with enhanced character and visual appeal that captivate both connoisseurs and first-time buyers," expresses Suparna Mitra. 
The grand reveal  
Nestled atop the rooftop of the Intercontinental Hotel on Mumbai's iconic Marine Drive, a city boasting the second largest concentration of Art Deco buildings, the event was a remarkable success. Set in the confines of an architectural building; it has been acknowledged by UNESCO World Heritage Site. The launch of 18-carat gold watches add an extra layer of charm to it. 
"The collection is a magnificent blend of fine jewellery and classic watchmaking and embodies the essence of elegant sophistication, " said Sushmita Sen, sharing her perspective. "Each watch in this collection is a work of art that resonates with my own appreciation for timeless beauty and precision."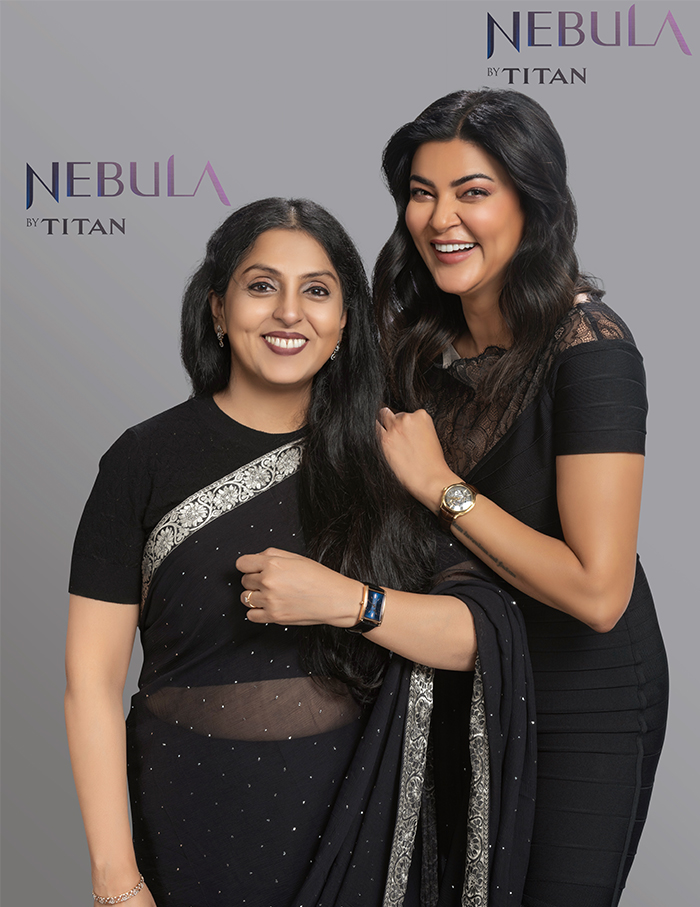 Nebula by Titan offers us an opportunity to infuse magic into our everyday life by just adding the perfect accessory to complete our look every single day.  With the use of high-quality materials, intricate details and high artistic technology, these whimsical pieces place us in a different state of mind once opened.