Homes
Reflections of storytelling through art — A Mumbai home designed by Namrata Rawlani
SEP 13, 2022
| By Maheshwari Vickyraj
A vibrant home with a touch of zen niched in the city of Mumbai in Khar, is a reflection of storytelling through art. Interior designer Namrata Rawlani of The White Motif crafted this home with meticulous design details, with spaces styled by Dhruti Hamlai.
This 3,000 sq ft, four-bedroom home exudes endearing glitz and is defined by one-of-a-kind artefacts that strike just the right tone in terms of colour palette and calming ambience.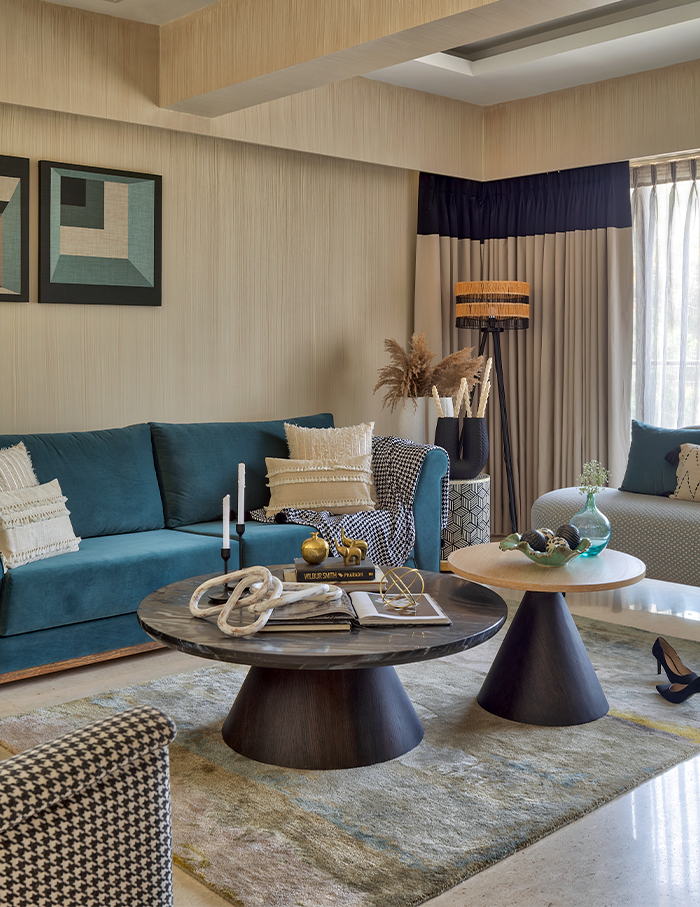 The Curious Brief 
Transforming the existing structure and using natural light to bring out a sense of vastness, the home was to be designed, keeping in mind the ease with which the family could move around. Colour, breeze, and movement became the key instruments in modelling the home.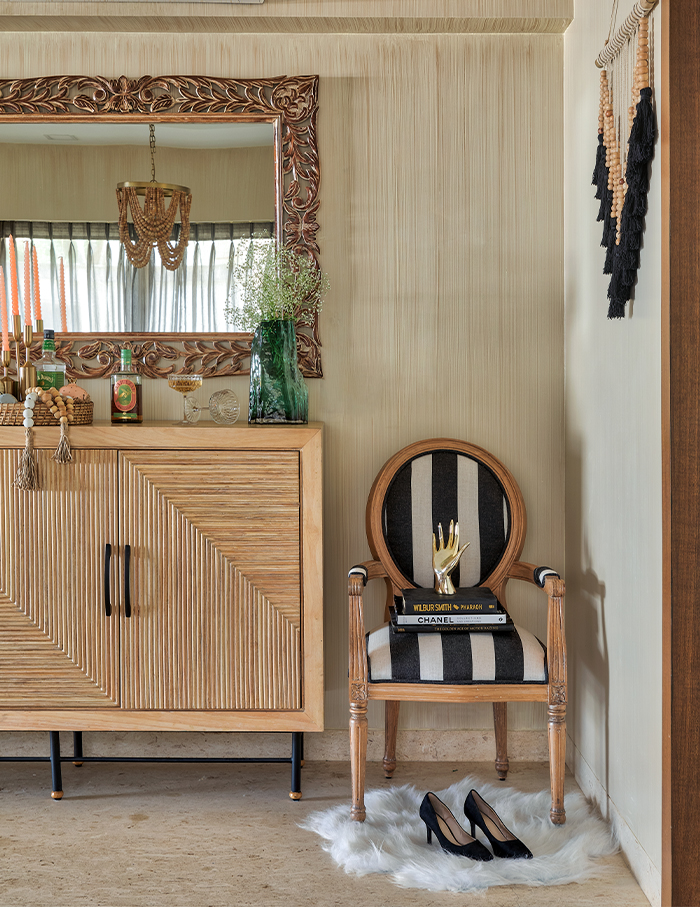 Tour every turn of the home… 
Entering the home, the interiors are split into two laying out two possibilities, but telling one cohesive story. A subdued colour scheme is adopted in the living area to the right, while the teal wall art complements the stark black and white walls beautifully. Conical forms and abstract designs further add a hint of contemporary to the space.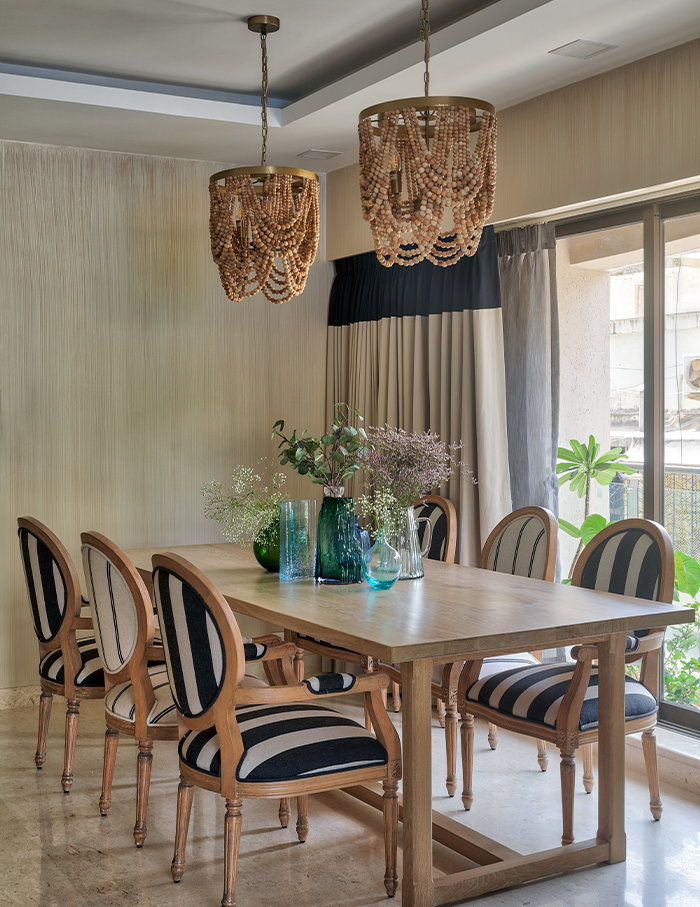 On the right of living area is the primary bedroom and guest bedroom. The teals and greys of the primary bedroom are softened by a vibrant lavender headboard.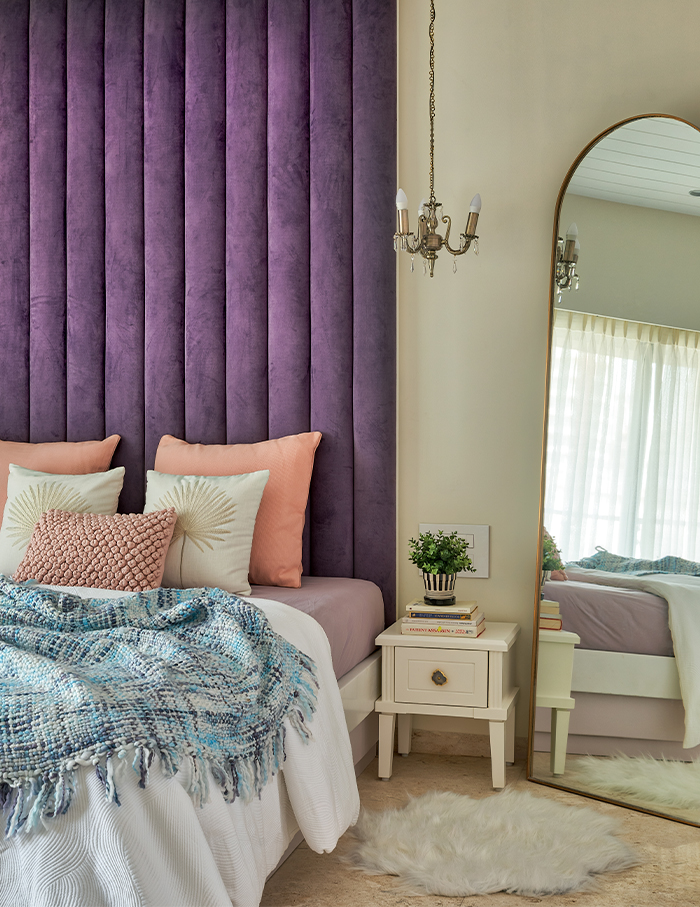 The guest room has an earthy-modern vibe with the hardwood log headboard and soft drapes creating a relaxing atmosphere.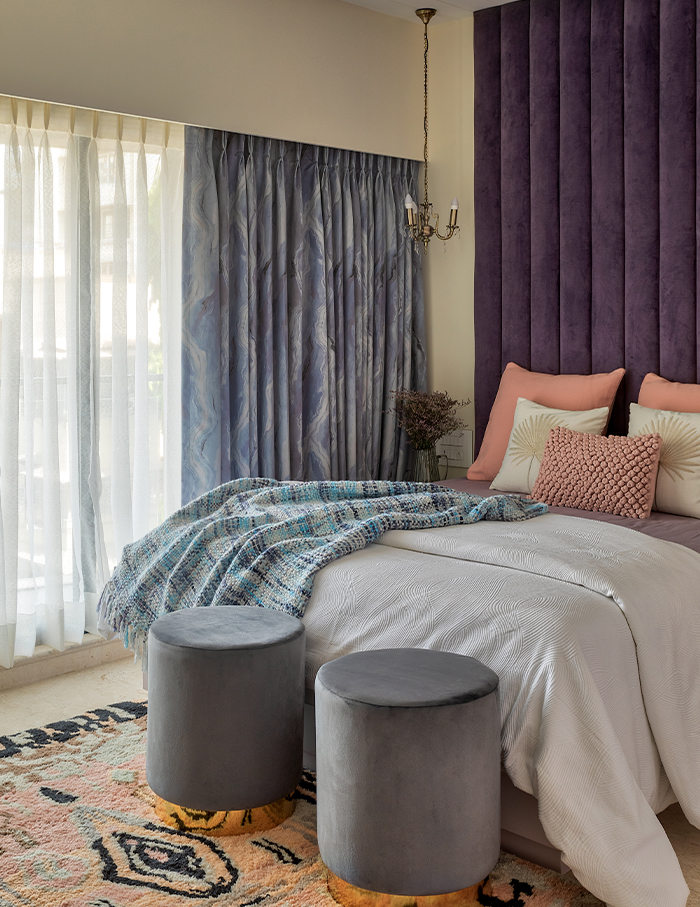 The den is visible from the entry, and the decor has been made to fit that gravitational pull. The bright hexagonal pattern floor, striking green walls, and soothing white walls draw the eye as soon as you walk in. The room is intended to be used at all hours, and it even has a projector mounted on a blank wall for when guests come over.
The laundry room is a stunning display of green and white with the 3D gilded lotus adding dimension to the otherwise flat green background of the wall covered in delicate white painting.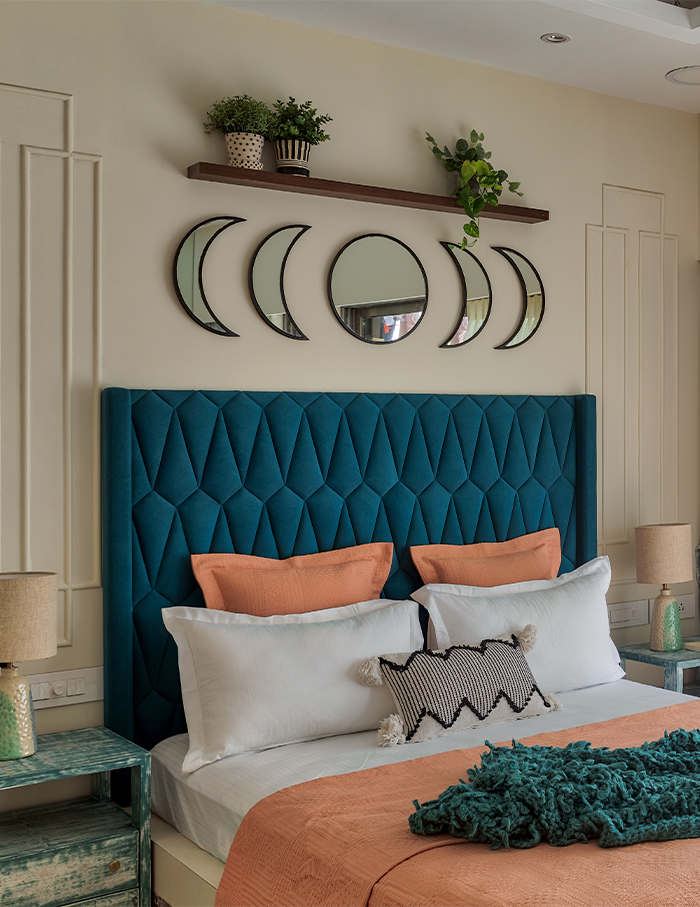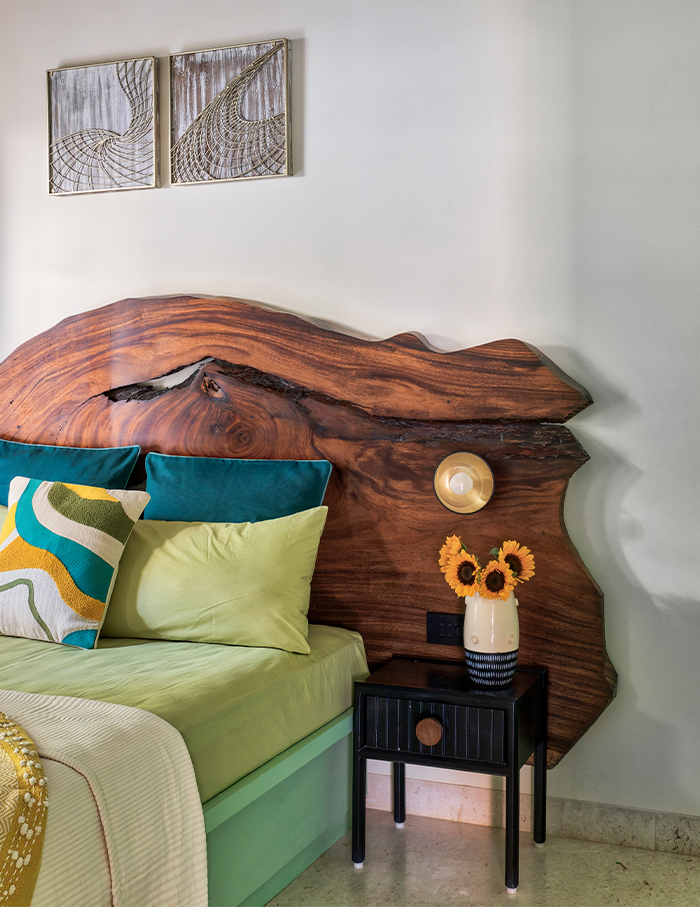 The son and daughter's room is adjacent to this green tribute and is bright and colourful. The repurposed end tables complement the daughter's room, accented in peach, teal, and green, while the coarse character of the material goes well with the minimalist aesthetic of the room.
Ideas to bookmark – colours and materials
The emphasis is on demure hues of teals and greens. "I was able to try out several complimentary colour schemes and interesting artefacts in each space," says Namrata.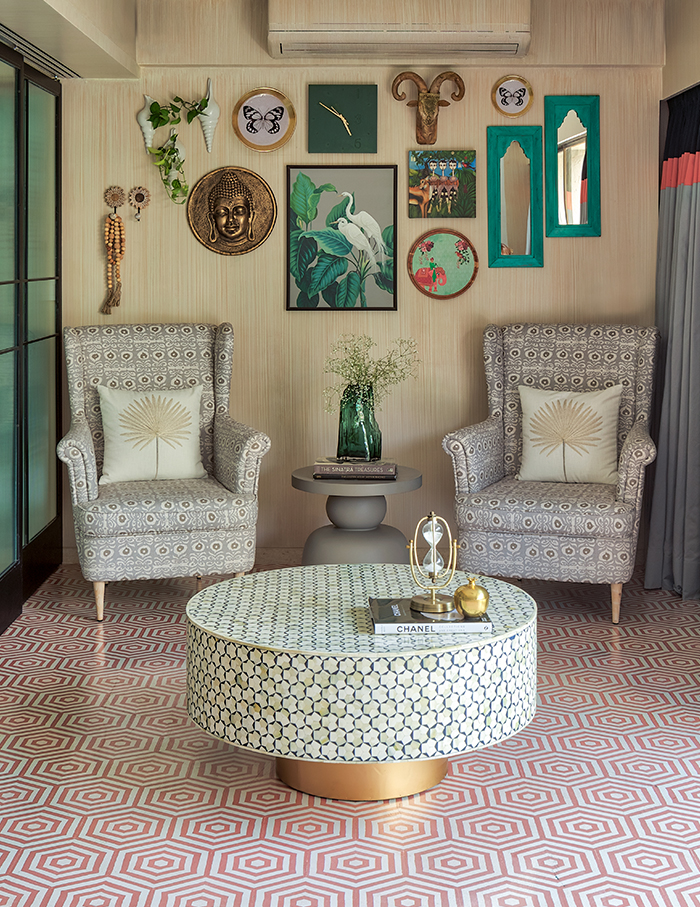 The dining room additionally features a wooden table that complements the texture of the chandelier's beads, and the green colour scheme accentuates the room's black and white chairs, which tell a far more sophisticated tale.
However, in the laundry room, soft green is contrasted with white on the walls. Guests can see the hand-painted walls and ceramic sculptures from anywhere in the house, providing a calming focal point for the entire house.