Homes
Moscow designer Alexander Kozlov uses minimalism and functionality to adorn this family home with country charm
JAN 25, 2021
| By Raashi Dev
Moscow bred design icon Alexander Kozlov is a pioneer in architecture that's rooted in functionality to provide swift performance yet sleek visuals. As someone who has always been passionate about the disciplines of art and design, Kozlov never shies away from challenges.
His latest work of art is a house occupied by a family of four, including two young boys, who value time spent together. It is nestled in a quaint little corner, surrounded by a pine forest on three sides. And Kozlov turned it into a mellow paradise for relaxed family time. 
A connoisseur of classical architecture, Kozlov always uses symmetrical arrangements and classical tones to adorn his work with a timeless core. The primary concept revolved around optimal comfort and ample flow of natural light (there are no curtains!)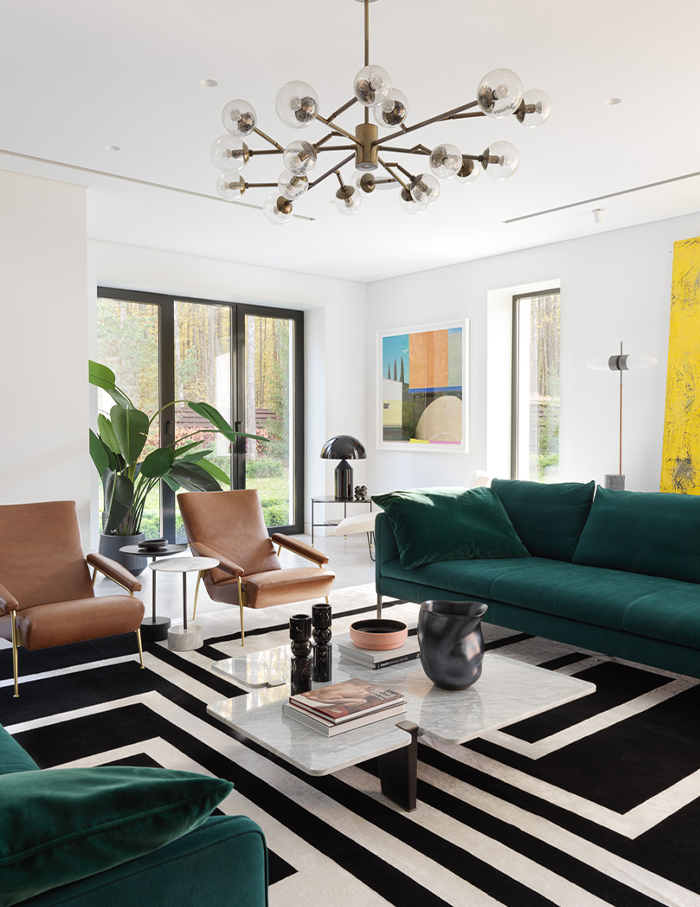 The house features an open layout, crafted as a hybrid of function and volume. Cushy couches in the living room are the focal point; their tones and silhouettes serve as the fulcrum for the decor. The dining room opens out to a terrace, while the kitchen is planned in a way that the family can cook and eat together as often as they like.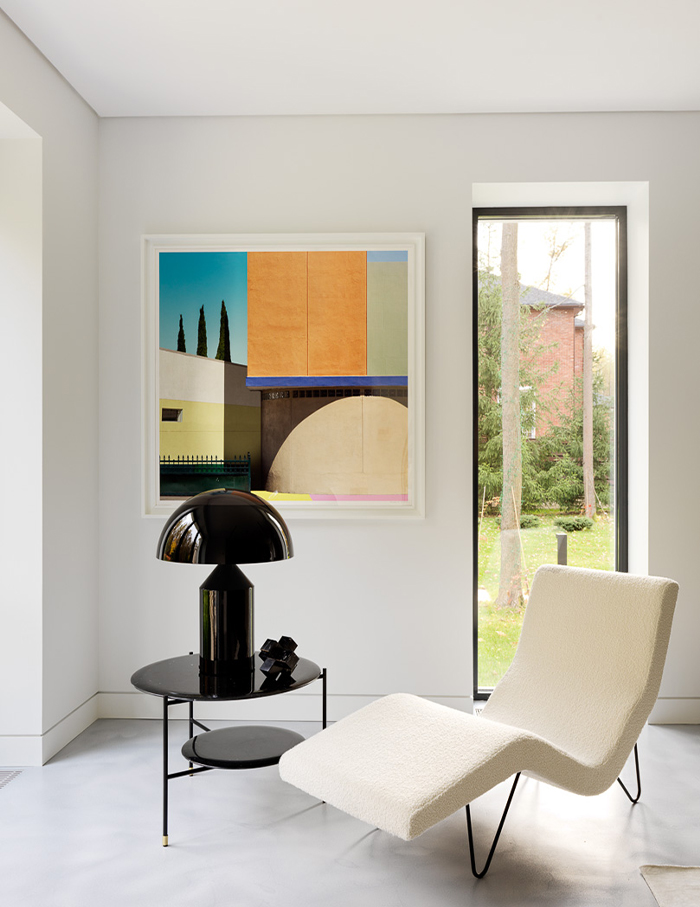 Kozlov describes, "We'd initially planned a home office on the lower level earlier. But we decided to turn that space into a kids' playroom. The office is arrange on the floor above, where the library's shelving unit conceals it. In fact, another concealed door on this level leads to a guest room."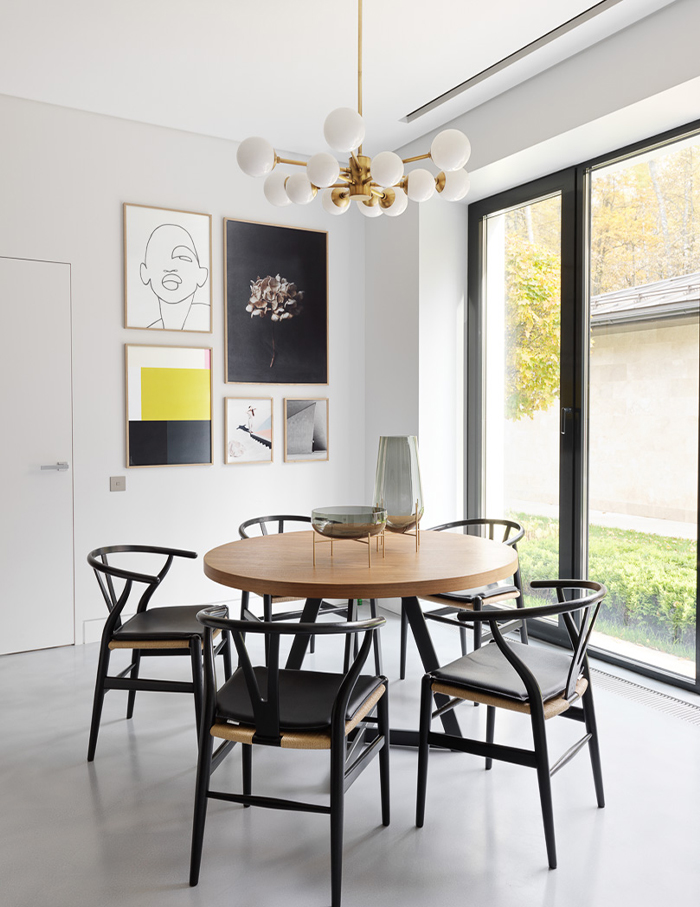 The floor above features pristine white doors, in keeping with the colour palette of the home, where vibrant pieces of furniture and sculptures add a pop of colour. Art is strategically placed against clean backdrops to encourage creativity in the young children.
Kozlov's quintessential feature is his desire to create details and combine varied colours, textures and materials. His interiors are special because a lot of the decor such as rugs, lamps, different panels, furniture items are bespoke designs created by him. He opts for expertly curated vintage items from across the globe.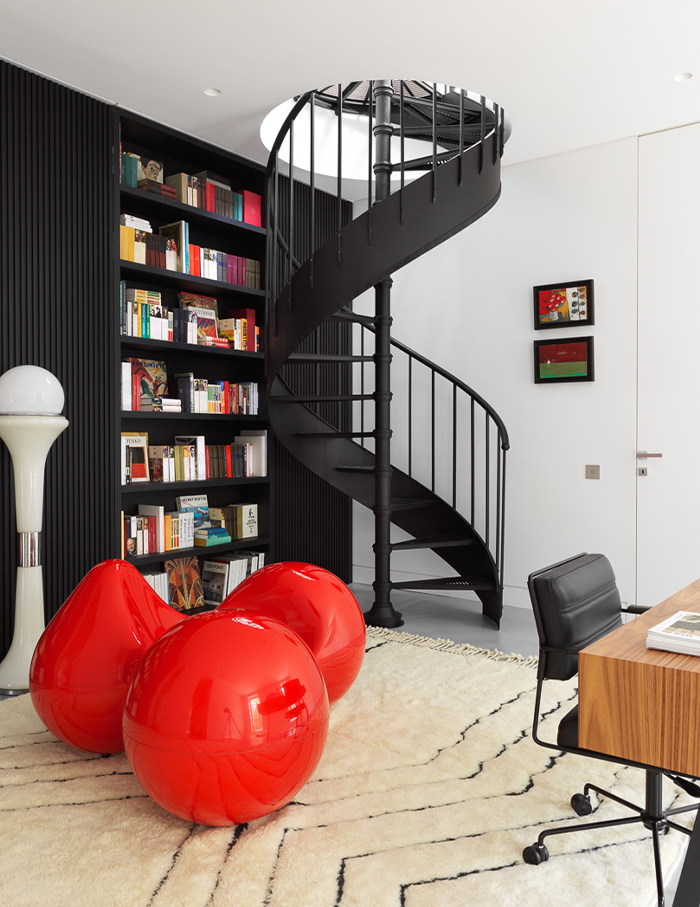 "As a whole, the interiors are designed to be functional and clean…such that every single possession has its own place in this house," concludes Kozlov.
Scroll to see more images from this Moscow Home by Alexander Kozlov…