Lifestyle
Your home is your new café, thanks to the Morphy Richards Kaffeto Coffee Maker
OCT 1, 2021
| By Twinkle Tolani
Coffee is important. Period. Over what other beverage can you catch up with friends? What other beverage can prepare you for a long day? Without it, can you imagine the plight of the night owls? There's no such thing as too much coffee; coffee aficionados can relate! The perfect cuppa from your favourite café is a gamechanger on any day. The brew, aroma, experience, conversations over a coffee—all of it bring you much contentment and happiness! 
This International Coffee Day, Morphy Richards comes bearing great news. Would you believe it if we told you that the coffee from your favourite café can come home to you? You could enjoy "your kind of coffee" when you're going through morning news or during late-night work deadlines or simply while enjoying the rain–basically whenever you want it.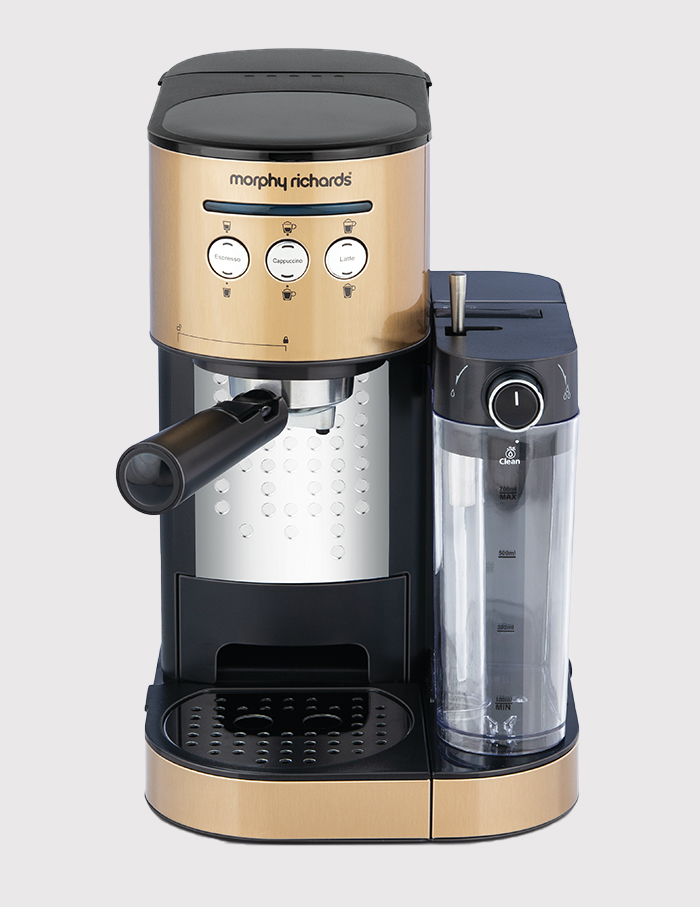 Making café-like coffee is merging art and science. Whether it is jumping on the Dalgona bandwagon or intently watching baristas make coffee art—we've all experienced the 'art' side of coffee in one form or another.
The science of it is a perfect coffee machine that's your trusted partner come rain come shine. And that's the well-kept secret–the right coffee machine can make or break your coffee game.
The Morphy Richards Kaffeto Coffee Maker is one you can rely on. Now everyone can get their morning fix instantly with Morphy Richards coffee makers designed to bring out rich, bold flavours of coffee so you can brew and enjoy café-quality coffee at home.
Their bestseller, the Kaffeto Coffee Maker, helps you brew the perfect cup every time. This is a beautiful 3-in-1 coffee maker with just one touch button for single and double Espresso, Cappuccino and Latte. It comes equipped with a flowmeter and temperature control technology, and a 15 bars powerful pressure for the rich taste of coffee. 
The in-built milk frother gives you the creamiest cuppa whenever you want it! Maintaining the machine is super easy, thanks to the detachable milk tank and water tank. The beautiful, caffeinated liquid gold can now be just a walk to your kitchen!
Buy the gorgeous coffee maker on any e-commerce website or visit www.morphyrichardsindia.com  today!