Homes
More is more—This Brooklyn home by DesignbyRUCHI is the perfect example of how to practise maximalism with class
DEC 7, 2022
| By Tamanna Doctor
"Home is where the heart is" and my heart definitely wouldn't mind residing in this gorgeous home in Brooklyn. 
Designed by Ruchi, Founder of DesignbyRUCHI, this 2,000 sq ft home is spread across 3 levels. This home is as multifaceted as it comes, ranging from  Greek and Roman mythology to zebra rugs, from vintage pieces to Andy Warhol's works of art, there's something here for everyone.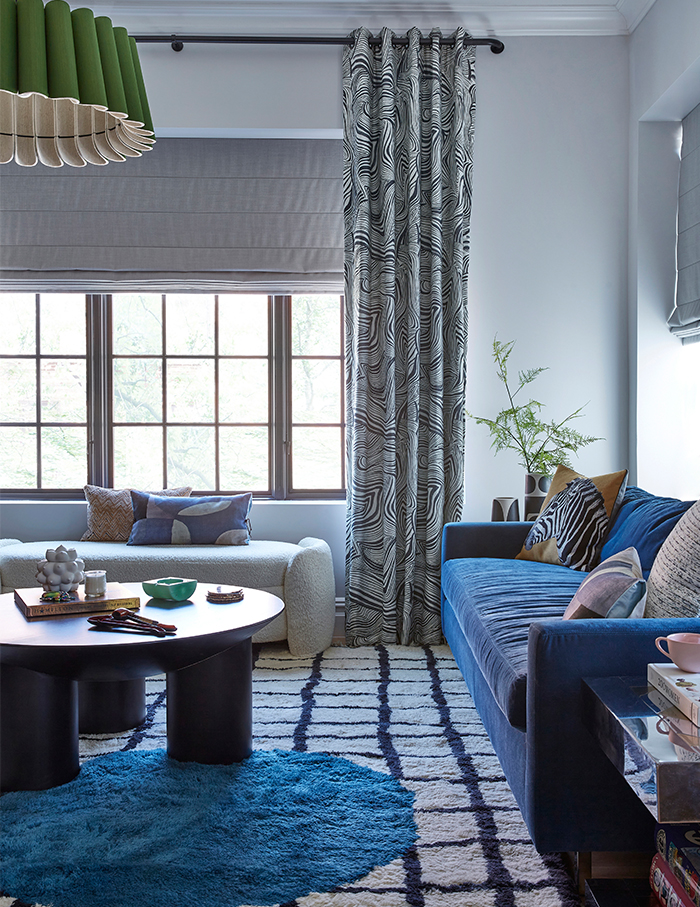 The curious brief
With the owner's possessing a wide range of interests, the design aesthetic for this home is maximalism with an extremely clever use of space. The homeowner's interest combined with the designer's philosophy, the design aesthetic of the home feels young and vivacious.  "My designs are collected and simple for everyday living. I create plenty of negative space for the eye to wander so that my feature points really draw people in," explains Ruchi.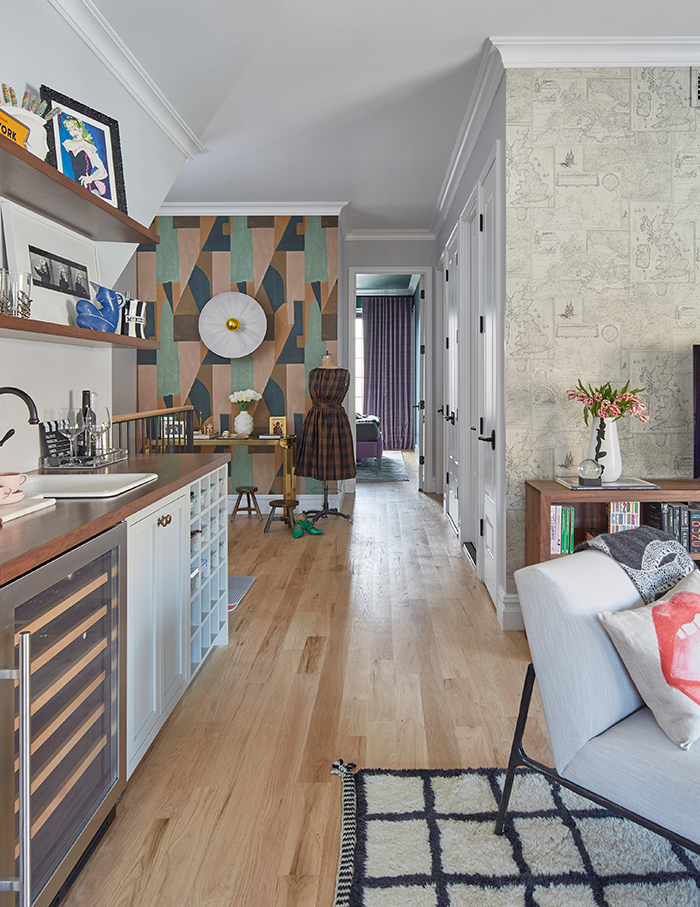 Tour every turn of the home
As soon as one enters the home, you find references of Roman mythology on the wallpaper in the foyer. These references can be found throughout the home.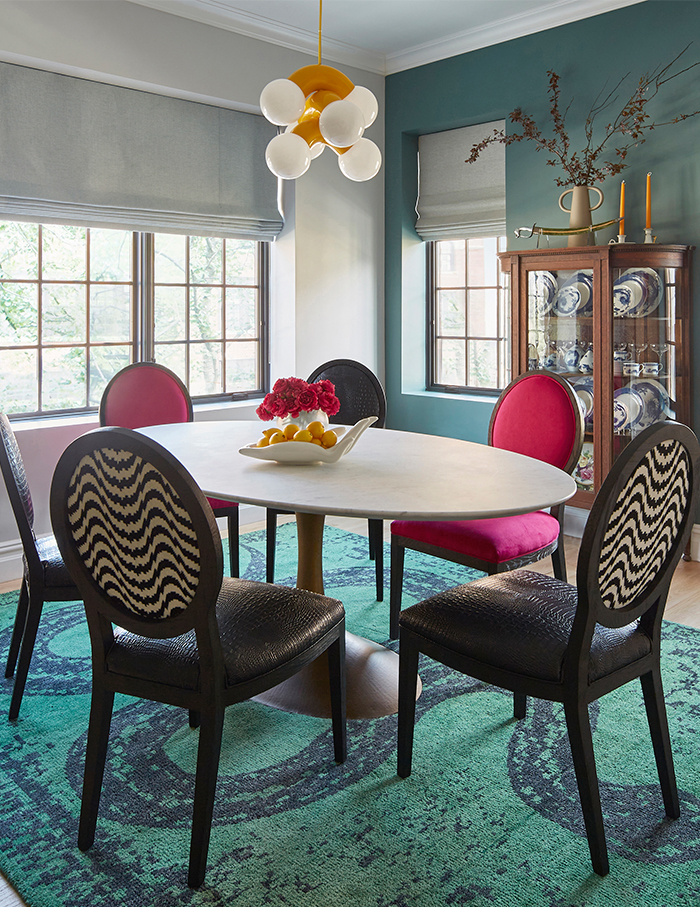 To begin with the dining room, it is the perfect example of the juxtaposition of traditional and modern. An old china cabinet given to the homeowner by her aunt, a sword from her grandmother's trip to India and painting given to her by grandfather all reside in the dining room along with faux alligator fabric chairs, a funky snake rug and the quirky yellow vine light fixture.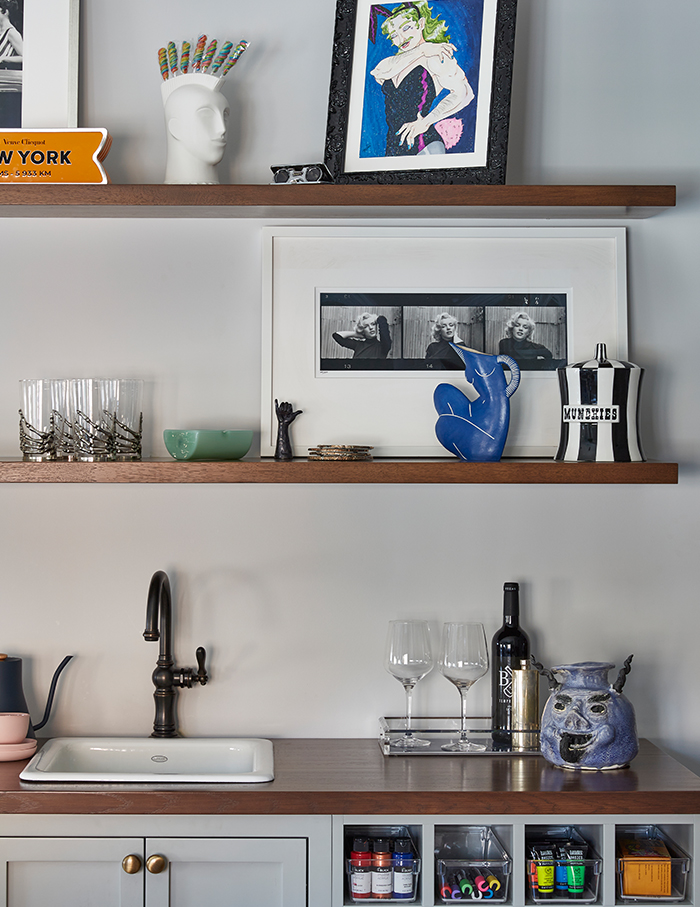 On the second level, the first thing one notices is the graphic Kelly Wearstler wallpaper along with a vintage dress form. 
Turning to the left is the primary bedroom. This room is luxe galore. The green wallpapers along with the zebra rugs and the understated lilac arched bed make this space feel top notch. The ensuite bathroom has an adorable bunny wallpaper in lilac.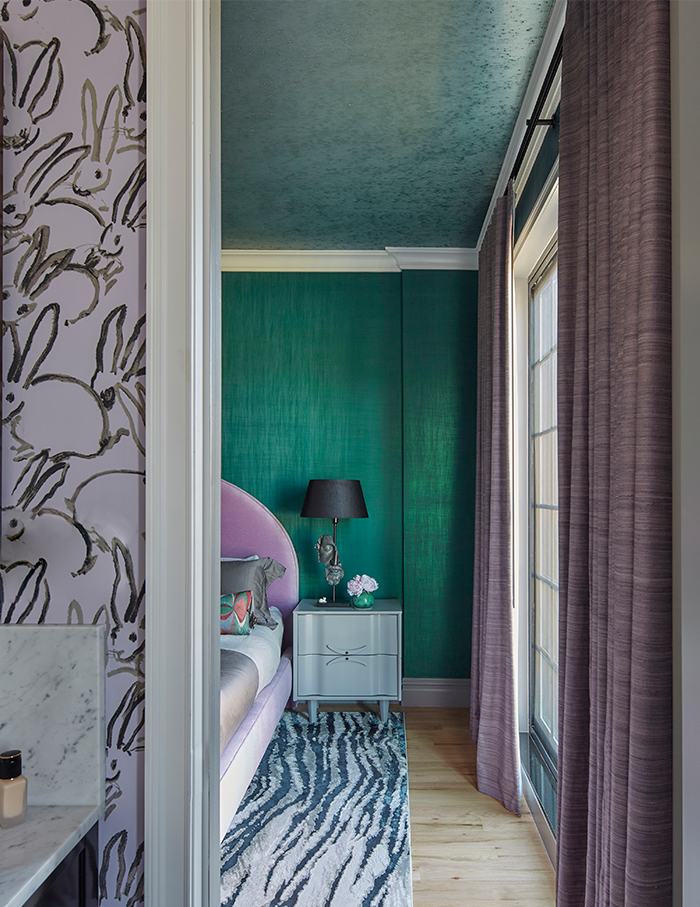 Entering the living room, you find yourself immersed in contemporary design. The impeccable use of colours and textures ties the whole room together. The warm colourful room setting with a plush rug makes this room perfect to unwind in. The bench is used by Joanie, their beloved cat for sunbathing. I'm telling you this home does not miss!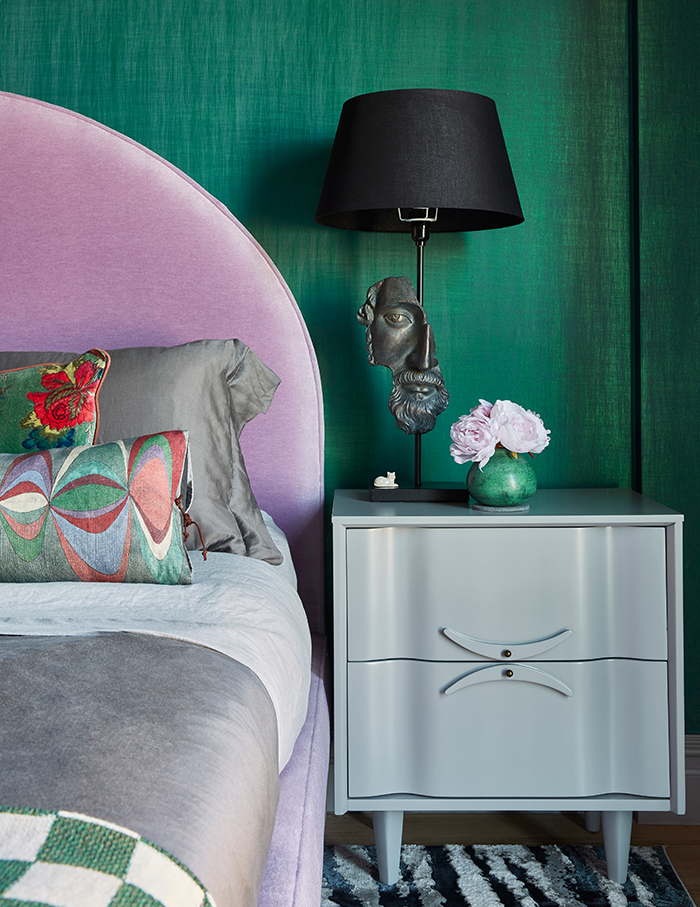 On the other side is the homeowner's desk. It has plenty of natural light and amazing views to draw inspiration from. Upon entering the third level, you find another bedroom. This is for the roommates and is filled with neutral colours and soft pinks.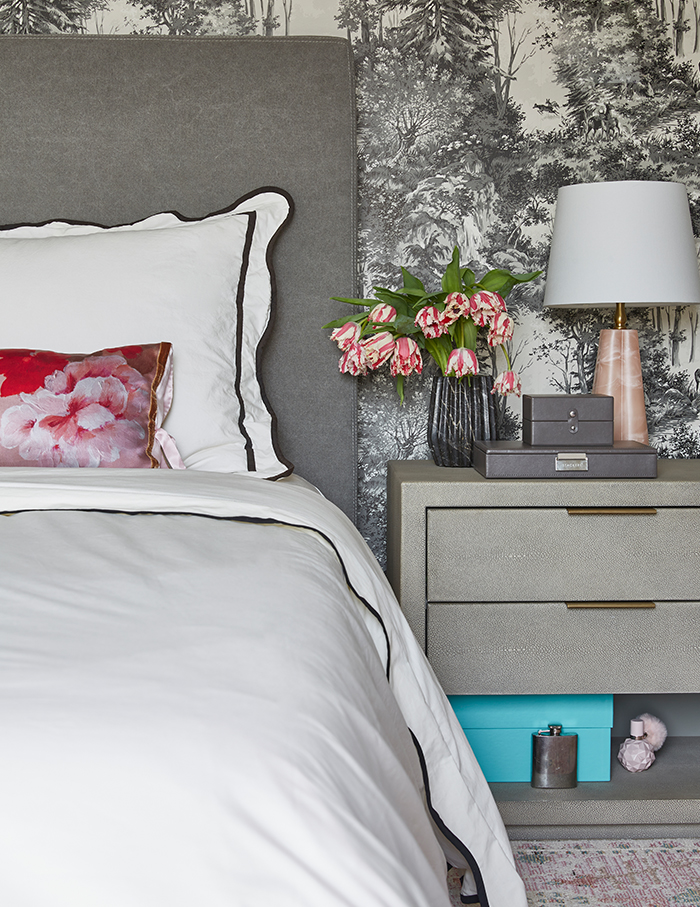 Ideas to bookmark—colours and materials 
The high usage of colours and textures are executed in a fashionable manner. The way that the house contains multiple areas of interest without feeling even slightly cluttered is flawless.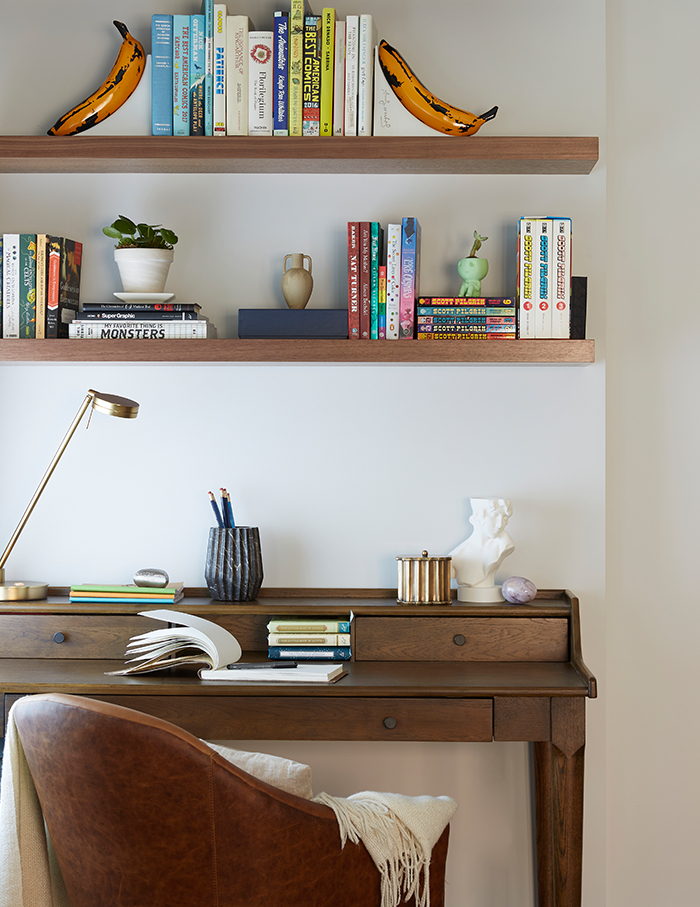 "This home has so much personality. It's sprinkled with unexpected colours, patterns and boldness while being rooted in family heirlooms and tradition. It reflects the start of a new life while treasuring family, tradition and celebrating friendships & people," concludes Ruchi. 
You may also like: Inspired by classical Greek architecture this Boston home by Nicole Hogarty Designs