Homes
Modern comforts meet indian traditions in Indore home crafted by Atelier Earth
AUG 29, 2022
| By Maheshwari Vickyraj
Stripes of serendipity are visualised in this classic home that overlooks the quaint valleys of Ralamandal wildlife sanctuary in Indore, Madhya Pradesh, composed by founders Gourish Jaiswal and Shubha Suryavanshi of the architecture and interior studio Atelier Earth.
This three-bedroom home spanning  2350 sq. ft. area is a confluence between the au courant and authentic.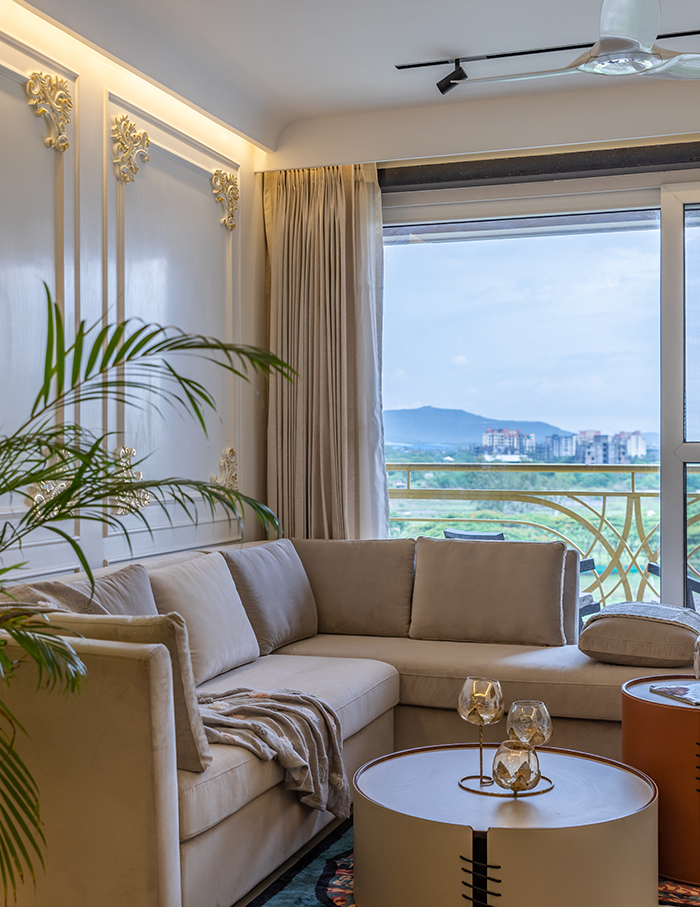 The Curious Brief
 The idea of having a cosmopolitan boutique abode that blends modern comforts and Indian culture was a thought shared by the couple who moved from Delhi to Indore to be closer to their daughter.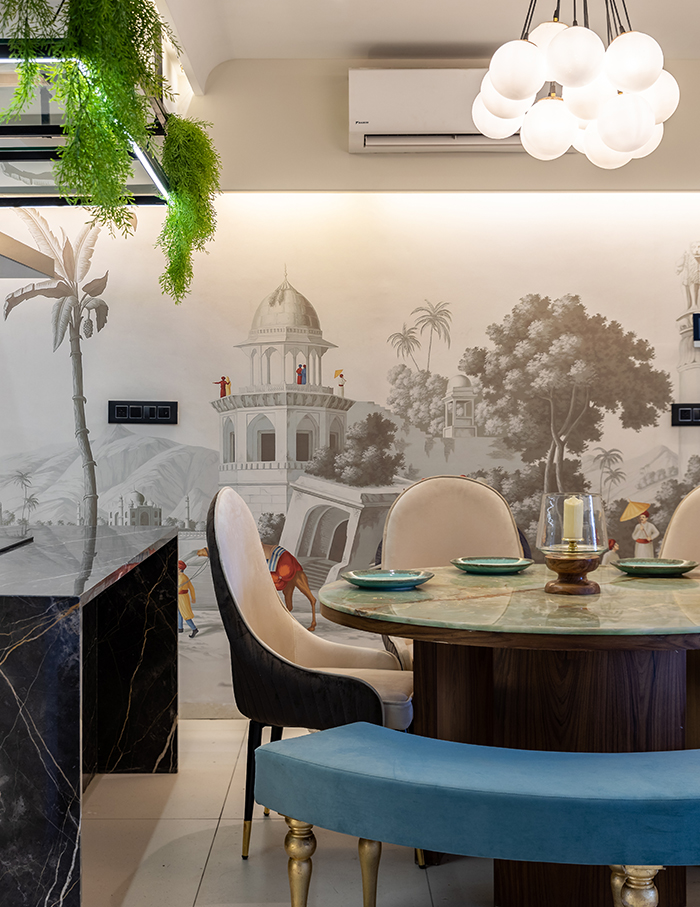 A resolution to create a mirage that would reflect traditions yet keep up with the trends was contemplated in this abode, There is an aura of elegance that lingers through the artworks displayed on the walls, creating a synergy between new and old.
Tour every turn of the home… 
Sauntering through the vestibule, bathed in neutral tones is the greet room overlooking the Ralamandal wildlife sanctuary. The natural light filtering through the balcony's sliding door enhances the room's features, such as the white French panels spread over the parallel walls, which have a pinch of gold leafing in their floral motifs.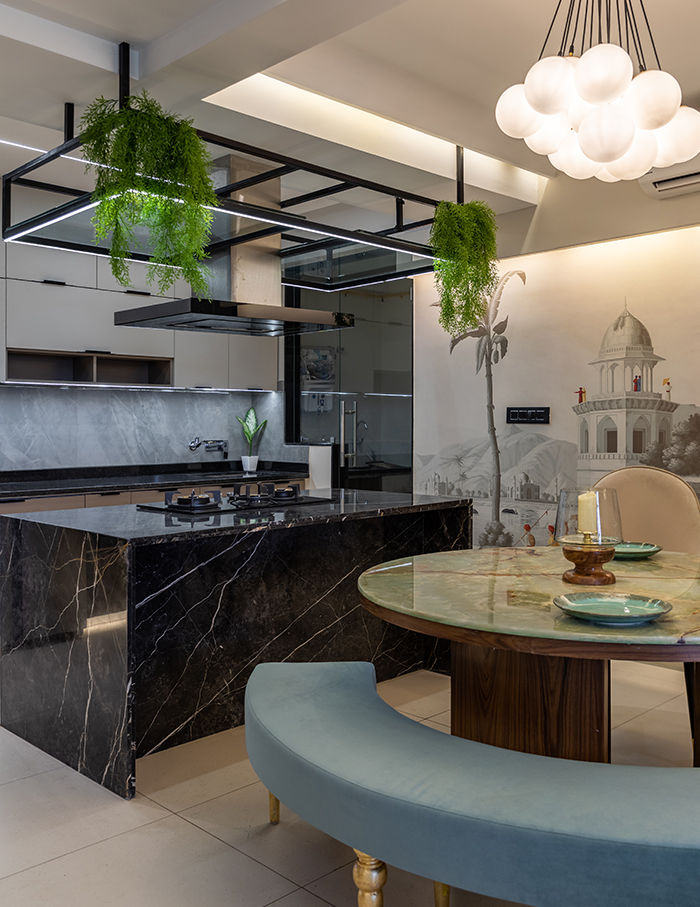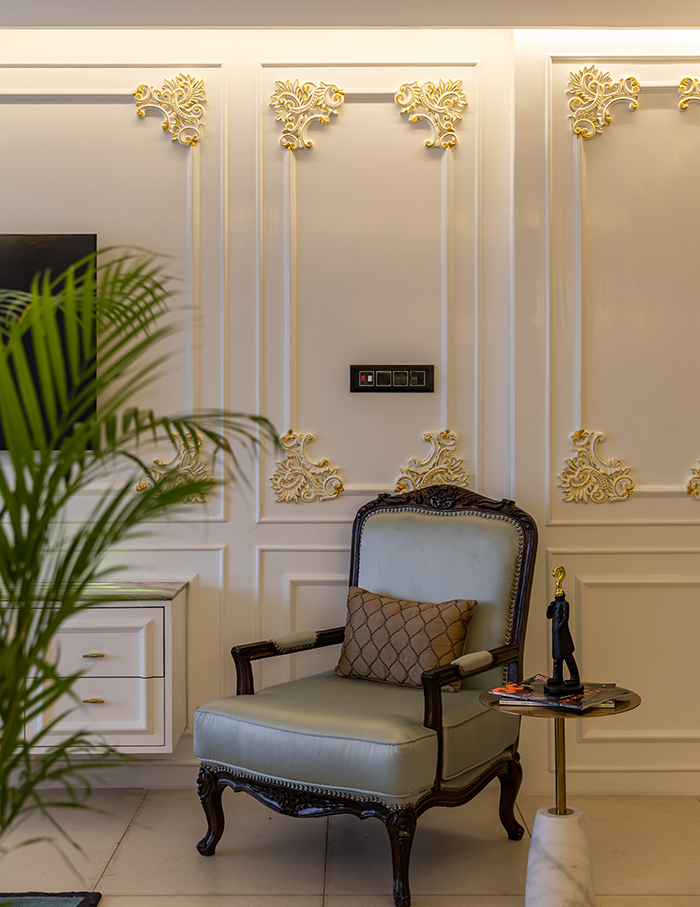 Treading into the transitional kitchen and dining area that coheres to the rest of the rooms counteracting the room's strict rectangularity, a round table is strategically positioned in the middle. Additionally, a mural wallpaper titled 'de Gournay: Early Views of India' adorns the walls.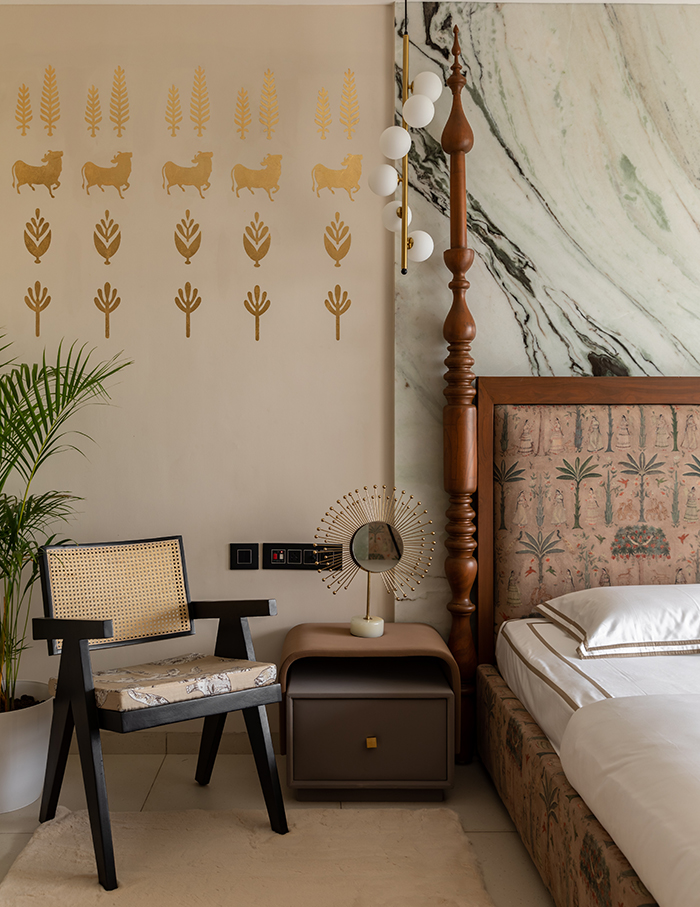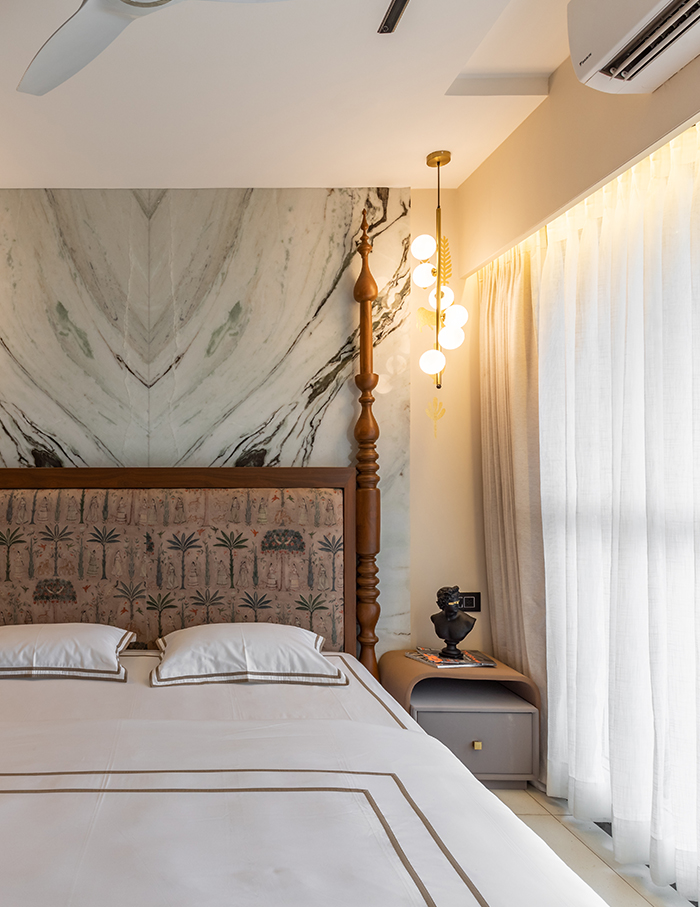 Delving into the master bedroom, an upholstered four-poster bed with 'Shanti Niketan' pattern models motifs of golden leaves by 'Sabyasachi,' flanked against a massive white panda marble panelled wall with an archetypal Chandigarh chair placed in the corner, complementing the traditional style set for the home.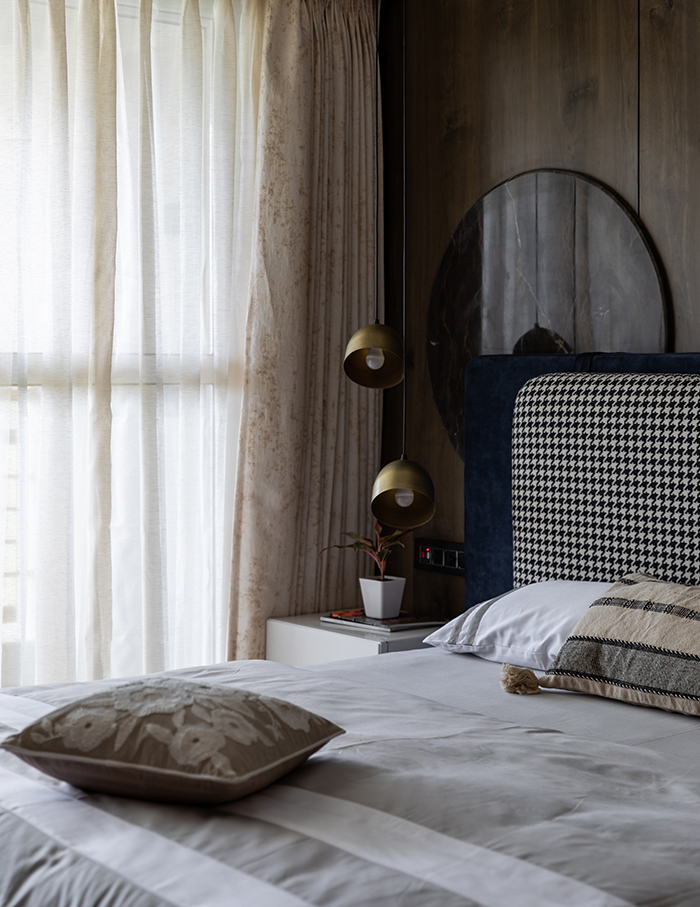 To the right, one can find the guest room, characterised by grooved veneer panelling and designed to give access to the semi-private zone. The dark veneer tone here is complemented with bright blue and pink, accentuated by palm and brass finish, making it an appealing visual story. 
Ideas to bookmark – colours and materials
The home is a synthesis of neoteric and Indian heritage, achieved through experimentation with diverse materials while keeping the spaces flooded in neutral shades and adhering to the brief to choose elegant interiors that have a touch of art.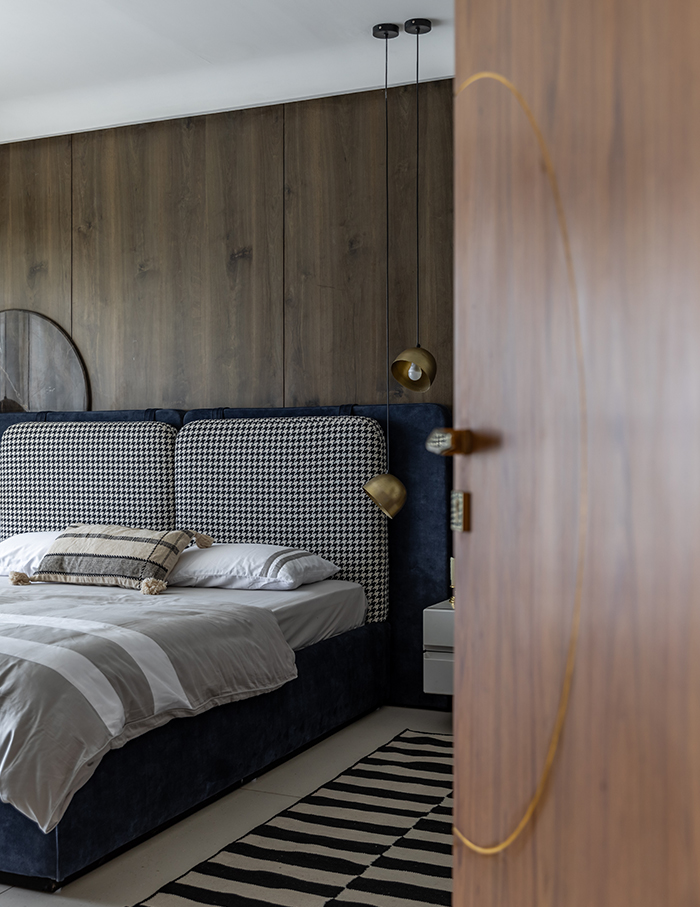 Loved this Indore home by Atelier Earth? You may also like: The Auburn Studio dreams vintage and European styles in a modern Chennai home