Lifestyle
Minnie Bhatt designs Burma Burma in Kolkata as a celebration of Myanmar's cultural and colonial architectural heritage
NOV 19, 2020
| By Aneesha Bhadri
Burma Burma restaurant and tea room's newest outpost in a colonial building on Park Street is set against the rich cultural and historical backdrop of Kolkata. It aesthetically renders the southeast Asian nation's colonial heritage.
The double-heighted restaurant is designed by Minnie Bhatt and her eponymous creative studio to resemble a colonial home in Myanmar. We love how the mezzanine floor as well as private dining section recall the grandeur of colonial architecture and celebrates the cultural identity of its namesake country.
From the facade itself, Burma Burma sets the tone of the space with arched wooden windows and a classic wooden staircase and railing.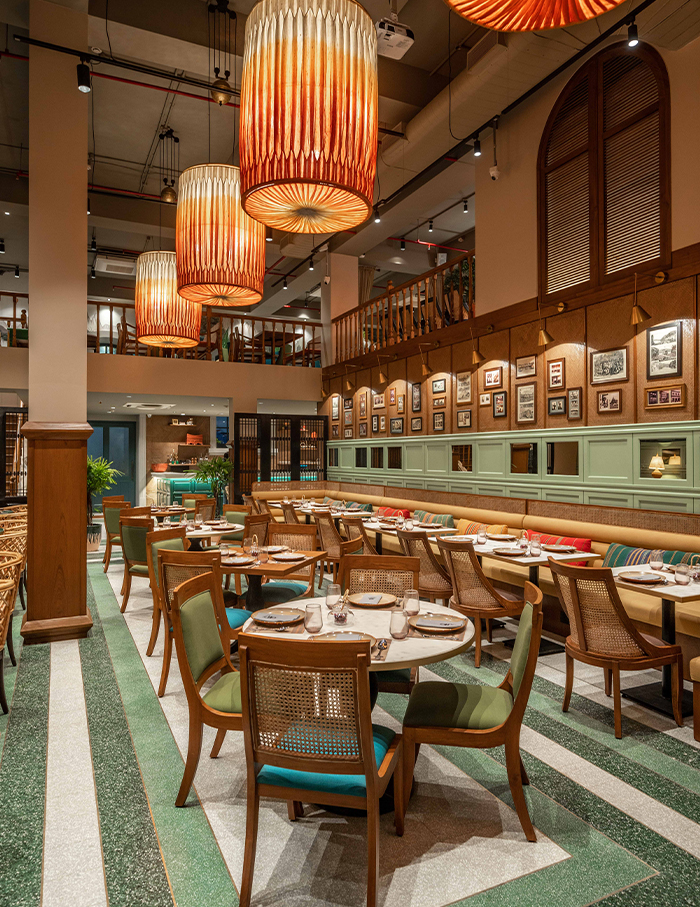 "We were inspired by our travels to Myanmar. Yangon has many colonial buildings and The Strand there has retained its colonial decor. This influenced us to include large cane chairs, walls hand painted with landscape imagery, and terrazzo-tiled flooring inlaid with a brass strip…all inspired from our visit to the iconic hotel," says Minnie Bhatt, the brains behind the designer space.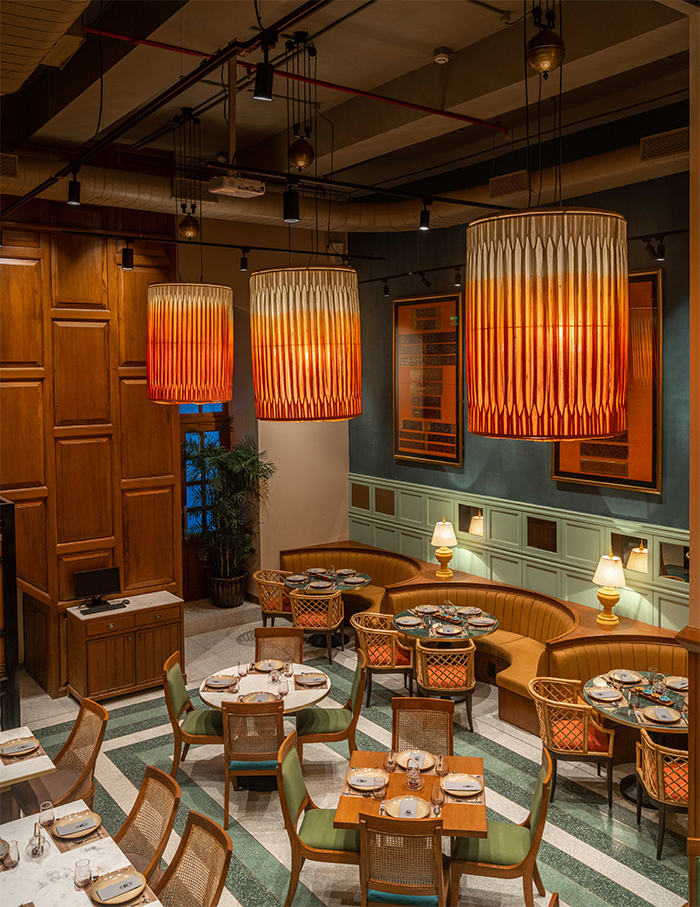 On the left of the entrance is a bar with tall, hand painted tables. Nearby, a staircase leads to the mezzanine level. The seemingly modest space opens out into a grand dining area with a 20ft ceiling. The majesty of the setting is amplified by large lights in pleated and dyed fabric with a brass pulley system in the centre of the ceiling, reminiscent of British colonial pendant lights.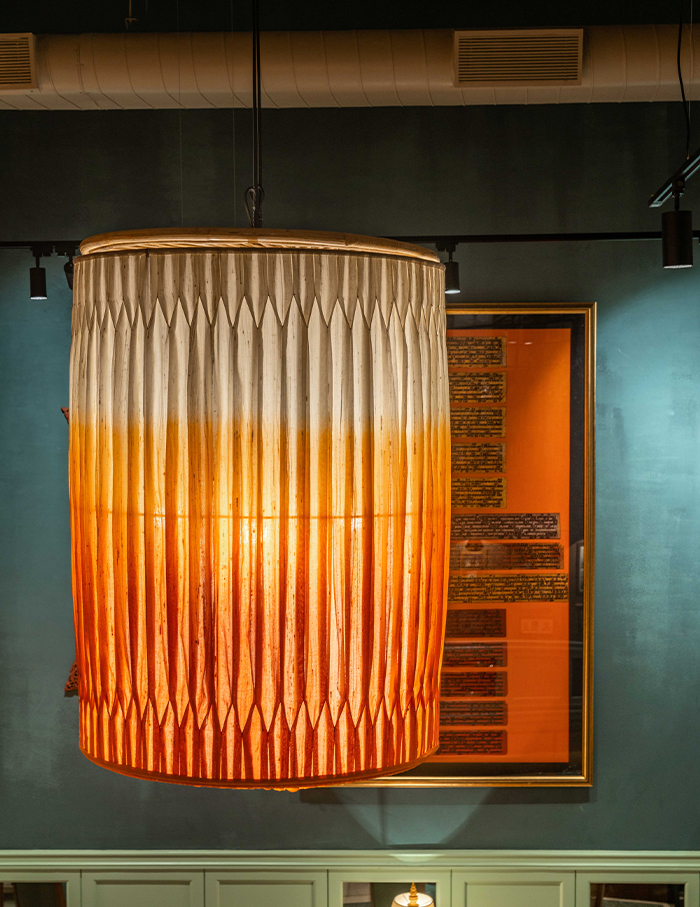 A row of curved booths are set against a pale jade-painted wooden panel with a matching, bluish green textured backdrop. Huge frames holding antique palm leaf Buddhist manuscripts from Burma, placed on a raw silk mount, elevate the wall. On the other side of the room, a woven chattai panelling is suspended above a long sofa. Original vintage Burmese family photos sourced during a visit to Myanmar line the wall.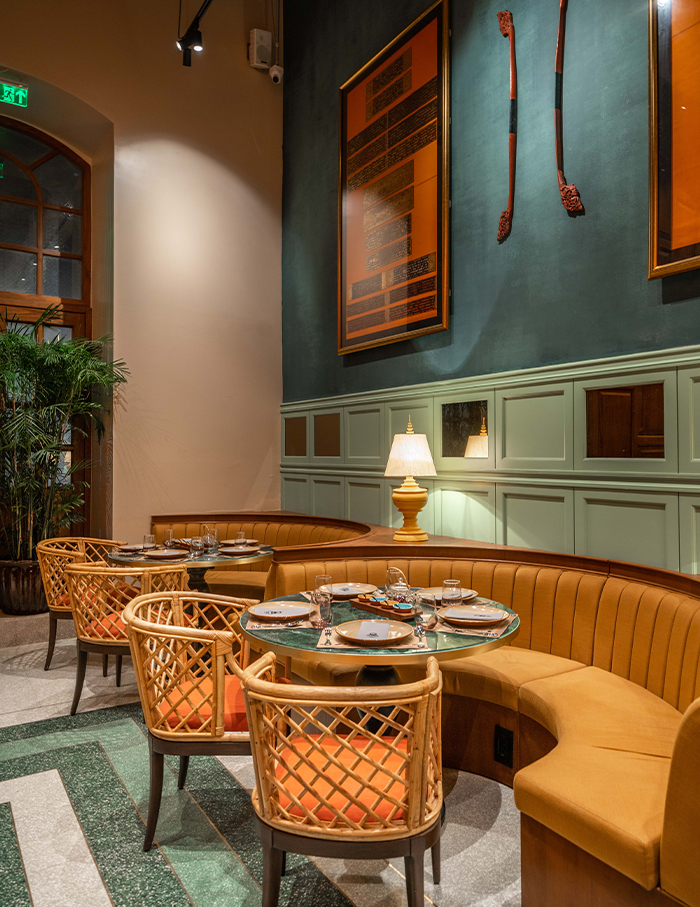 The walls along the wooden staircase leading up to the mezzanine are hand painted to depict the landscape of Bagan, perhaps Myanmar's most iconic city. Large and bespoke jade green peacock chairs mark the entrance of this space, while a lacquered divider screen sourced from Myanmar looms in the backdrop.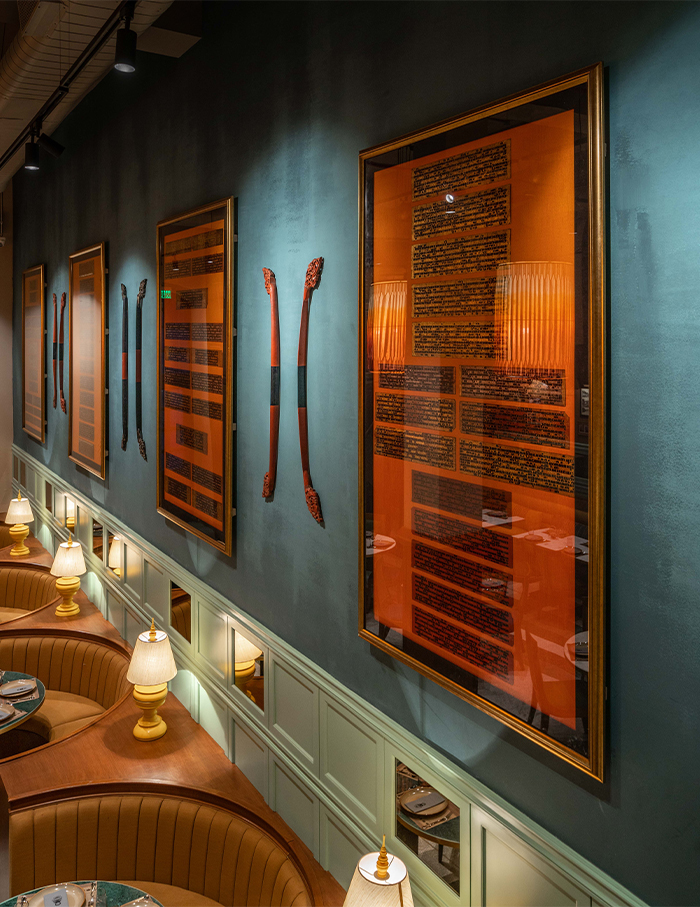 Just next door from this point is the private dining section, which is marked by a hand painted carpet covering the engineered wooden flooring. Beyond this is the library that houses a staggering collection of lacquerware artefacts from Burma.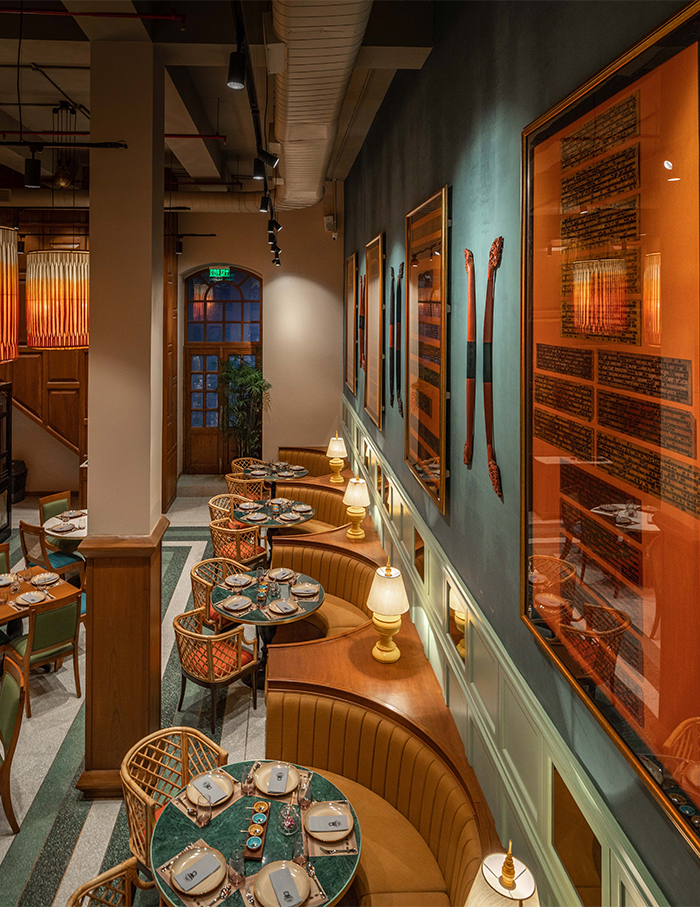 "Overall the design language has colonial undertones with elements from authentic Burmese culture, just like a colonial style Burmese home that is influenced by the British rule but still firmly rooted in its own cultural heritage and traditions," says Bhatt.
For more images of Burma Burma in Kolkata, scroll below…