Design
Discover the artistry of MillerKnoll furniture at their latest dealer showrooms in India
SEP 9, 2023
| By ELLE DECOR India Team
In the bustling metropolises of Mumbai, Delhi and Hyderabad, the month of July 2023 bore witness to an extraordinary convergence of design, craftsmanship and innovation. MillerKnoll, the amalgamation of two iconic design giants, Herman Miller and Knoll, and their associated brands, Colebrook Bosson Saunders, DatesWeiser, Design Within Reach, Edelman Leather, Geiger, HAY, Holly Hunt, Maars Living Walls, Maharam, Muuto, NaughtOne and Spinneybeck|FilzFeltun folded its grand narrative in India. With an aim to redefine furniture designs for the 21st century, the collective's foray into the Indian market ignited a series of vibrant events, leaving a mark on the country's design landscape.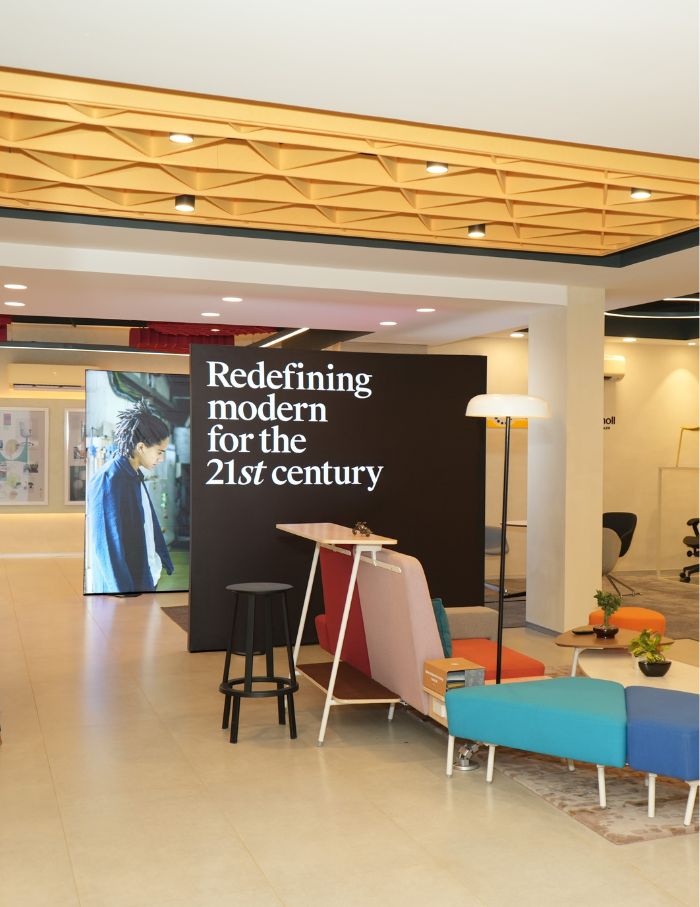 MillerKnoll, a creation that sprung to life in 2021, is more than a mere collaboration, it's a fusion of design excellence. This amalgamation of design titans culminated in one of the most influential design entities globally, setting a new standard for the industry. Within the MillerKnoll collective, brands share a common dedication to unique design, meticulous craftsmanship and research-backed innovations.
In July, four distinguished dealers paved the way for MillerKnoll's triumphant entry into India's design universe. These dealers didn't just open showrooms, they unveiled gateways to a world of design possibilities.
The celebration kicked off on July 24th at Endroit Design's showroom in Mumbai, setting the stage for a series of events that would captivate design enthusiasts across the country. Mumbai bore witness to another milestone as Workrite hosted an event at their showroom. Hyderabad joined in the festivities with Richi's showroom, and the baton was passed to Delhi's Workplace Synergies.
For MillerKnoll, these launch events symbolise a commitment to the Indian subcontinent. It's an opportunity to collaborate with its dealers in showcasing the collective's diverse portfolio strategically in the north, south and west of India. For dealers, it's a golden opportunity to represent a global leader in modern design, offering an unparalleled array of products for homes, offices and beyond.
Chris Baldwin, Group President and Kartik Shethia, President, International Contract, graced the events, reinforcing the collective's commitment to growth in the region. Regional market leaders and managers from MillerKnoll added to the celebratory atmosphere.
The collective has ambitious plans to expand its reach in the coming months, with more dealers poised to open MillerKnoll showrooms in key Indian cities by year-end. This expansion will allow clients across the nation to access renowned brands like Herman Miller, Knoll, NaughtOne, Colebrook Bosson Saunders, Maharam, Muuto and Geiger in their own cities.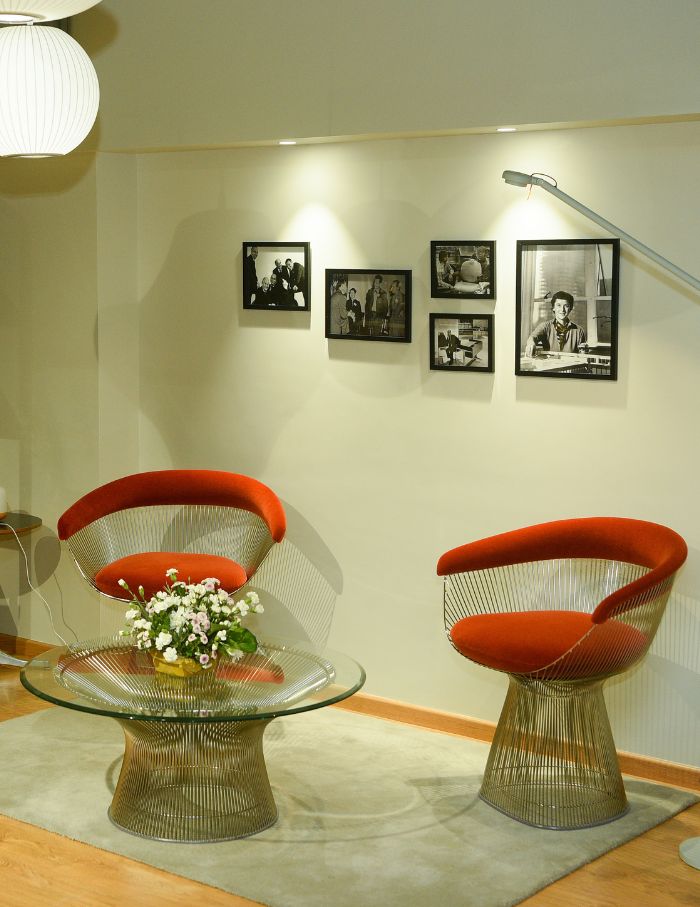 Despite the diversity of these brands, they share the fundamental philosophy and business principles that MillerKnoll embodies. As Kartik Shethia puts it, "Commitment to design ties these brands together. Each brand within the MillerKnoll collective strives to enhance every aspect of people's lives, from their homes to their workplaces. We are thrilled to launch MillerKnoll's presence in India and share the joy of great design with the nation's architecture and design community."
Discover more about MillerKnoll here