Design
Miele's G7000 Dishwashers: Best Buy for Indian Kitchens
NOV 4, 2023
| By ELLE DECOR India Team
Imagine a cosy evening at home with your loved ones, gathered around the dinner table, sharing stories and creating lasting memories. These moments of togetherness are the heart and soul of family life. But what happens when the meal ends, and the dreaded chore of dishwashing looms? It's here that Miele's G7000 dishwasher series steps in to ensure that your family time doesn't go overshadowed by those piles of dirty dishes.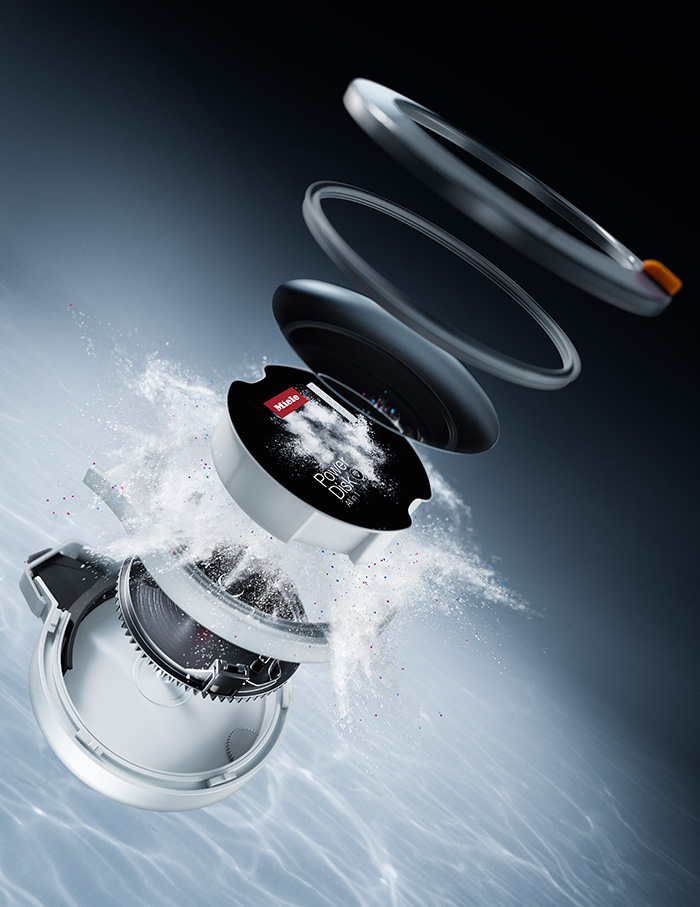 Founded in Germany in 1899, Miele is a world-leading manufacturer of premium domestic appliances. Its G7000 dishwasher series redefines dishwashing in Indian households. These high-end dishwashers introduce cutting-edge technology that automatically dispenses the perfect amount of detergent based on the degree of soiling. This innovation not only ensures unparalleled cleanliness but also contributes to energy efficiency.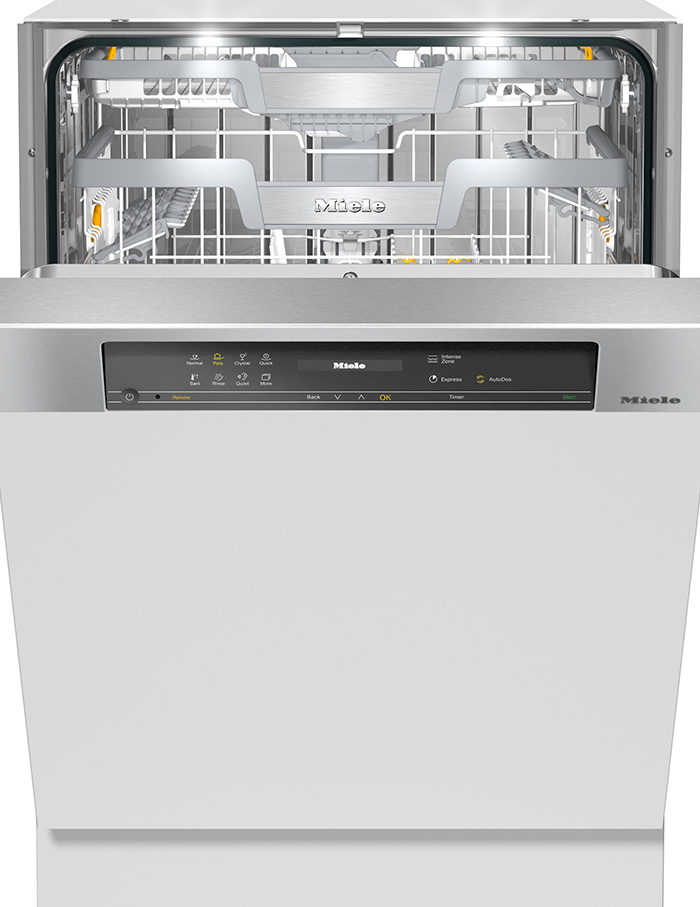 At the heart of this revolutionary series lies the PowerDisk, a detergent-filled disk positioned inside the dishwasher door. Measuring just 6 inches in diameter and 1.5 inches in thickness, this disk automatically dispenses precise detergent amounts during each cleaning cycle. It's equipped with a sensor that adjusts detergent quantities based on the load, providing more for heavy loads and less for lighter ones. The detergent includes special enzymes for effective cleaning, even at lower temperatures, alongside active oxygen for comprehensive cleanliness and freshness. It safeguards delicate items like silverware and glassware. Protection against moisture and heat ensures consistent quality throughout its usage. For traditional detergent enthusiasts, the G7000 series also offers a conventional two -compartment container in the door.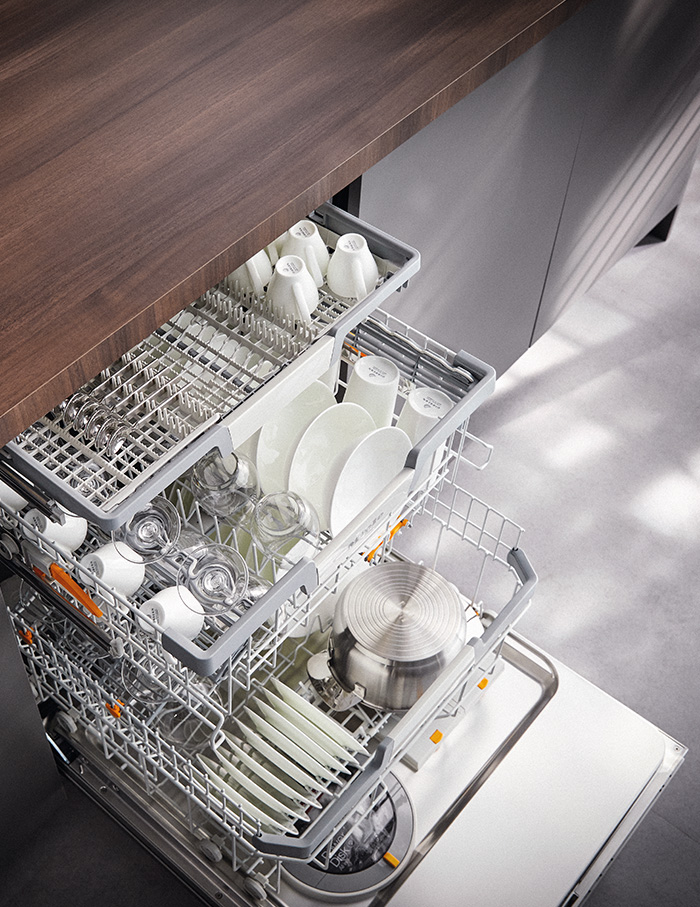 These dishwashers have AutoStart technology and Wi-Fi capability allowing users to control the dishwasher through the Miele mobile app or Amazon's Alexa. Where one can start, stop or schedule wash cycles, monitor detergent levels and even reorder detergent online from the smartphone. The dishwasher can run at specific times, and it intelligently cancels a cycle if the door isn't opened between cycles. The app notifies the user when detergent levels are low, streamlining the reordering process.
The G7000 series features the M Touch colour display that has a user-friendly interface employing symbols and text, making interactions as simple as tapping, dragging and swiping.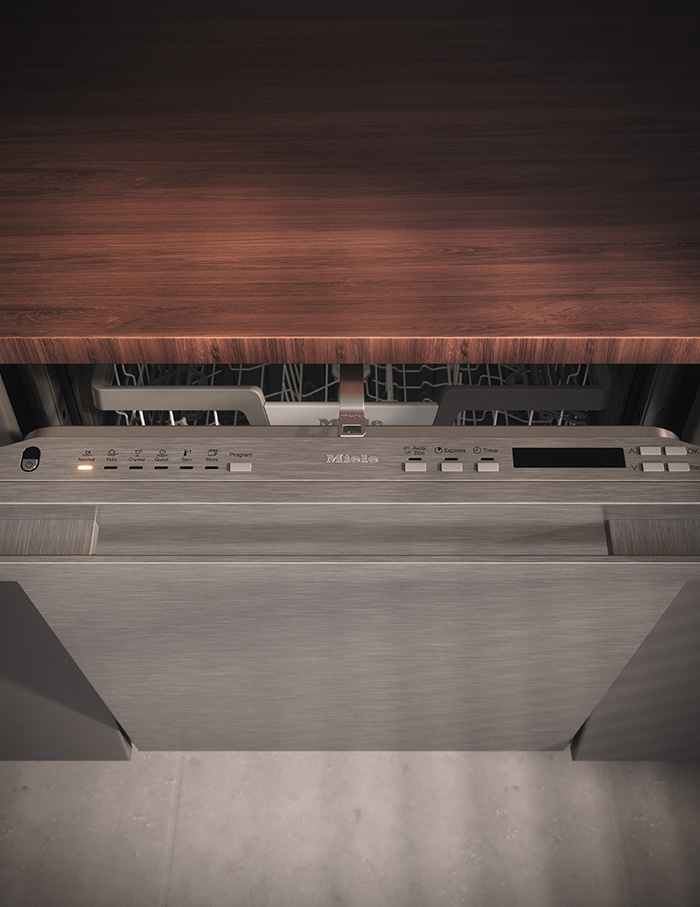 The FlexLine Dishwashers baskets, offering exceptional flexibility for loading and cleaning various dishware and utensils. With a redesigned water circuit, water consumption is reduced to as little as 1.5 gallons. Additional features include Quick Intense Wash, LED interior lighting and a handle-less door with Knock2open technology.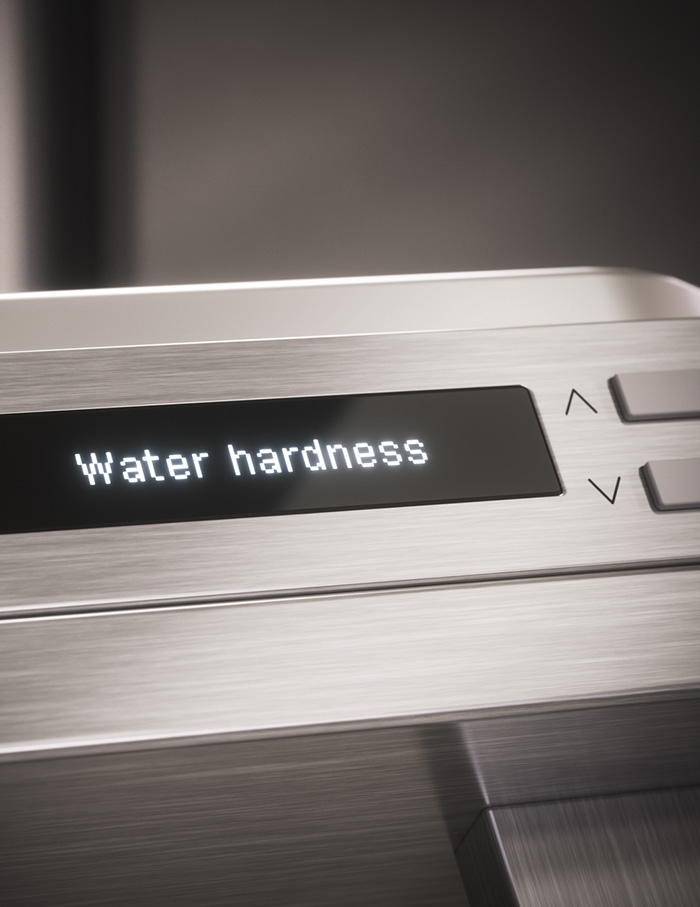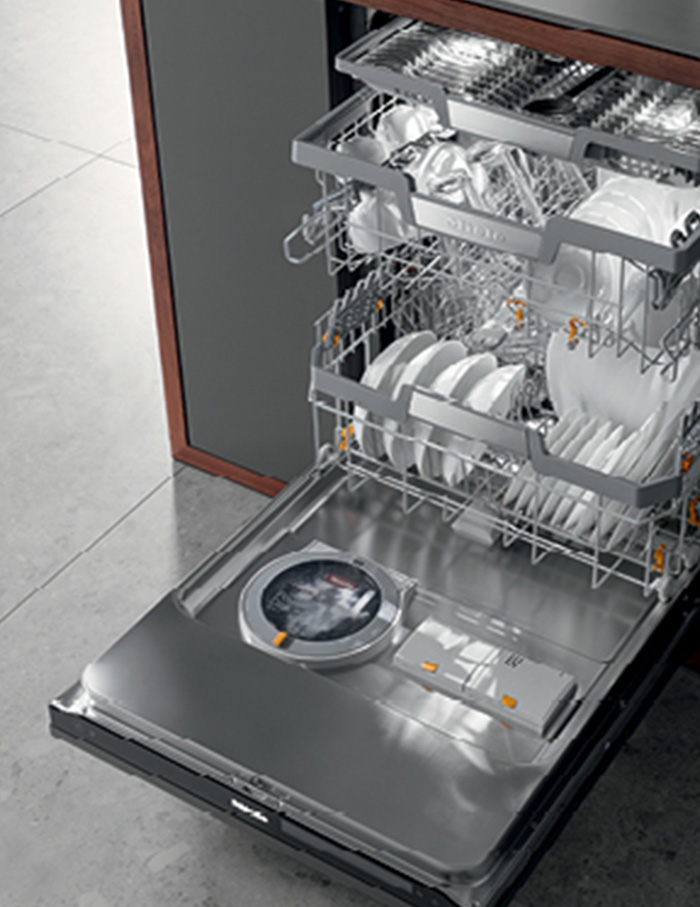 So, as you sit around the table, enjoying each other's company, rest assured as G7000 is quietly working in the background, ensuring that your family time remains truly unforgettable. Cheers to a future where the dishes practically wash themselves, leaving you with more quality moments and fewer worries.