Homes
Mid-century modern in the heart of Chennai takes centrestage at Crown Residences by Studio TwentyOneTwelve
MAY 19, 2023
| By Dyumni Pandit
Cosy and contemporary. The two words that Praneetha Rebala and Dipika Pallikal Karthik of Studio TwentyOneTwelve, were entrusted with, to imagine a residential space in Chennai with plenty of inspiring visuals seeping in throughout. 
With three distinct show apartments harboured in The Crown Residences, the duo after their discussions with Bashyam Yuvraj of Baashyam Constructions decided their moodboard to be mid-century modern along with free-flowing creative manoeuvres that finally birthed the different home units across 1,200 sq ft, 1750 sq ft and 2,500 sq ft areas in the neighbourhood of Koyambedu.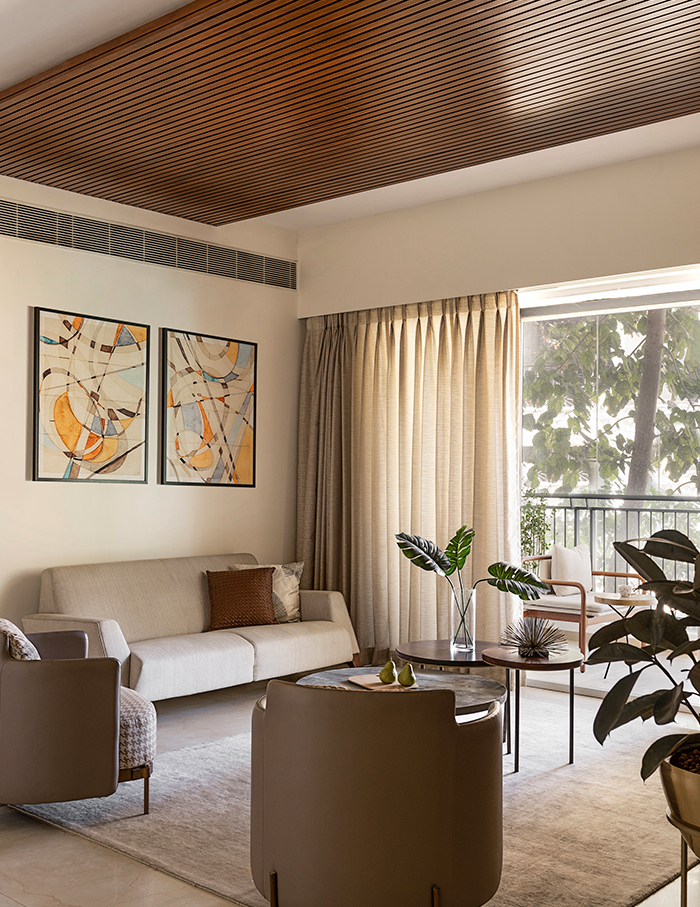 "We developed a design language to create a visual experience that would teleport one to a place of retreat, where you are one with nature by carefully working with earthy tones and materials whilst still having fun by playing with eclectic patterns and textures," says Dipika. 
Contrasting commonalities 
Staying true to their design philosophy, Studio TwentyOneTwelve delved into an unknown territory, discovering a new personalised design for the project, while bringing the spotlight on Indian homegrown brands. "With easy access to amazing brands on home turf, we wanted to use this as an opportunity to showcase what good Indian design has to offer," the duo divulges. They add, "We focused on empowering homegrown brands like Mangrove, Baro, Gulmohar Lane, Jaipur Rugs and The Rug Republic to name a few. Even for soft furnishings we went to local brands like Drapes & Dreams and IAAH."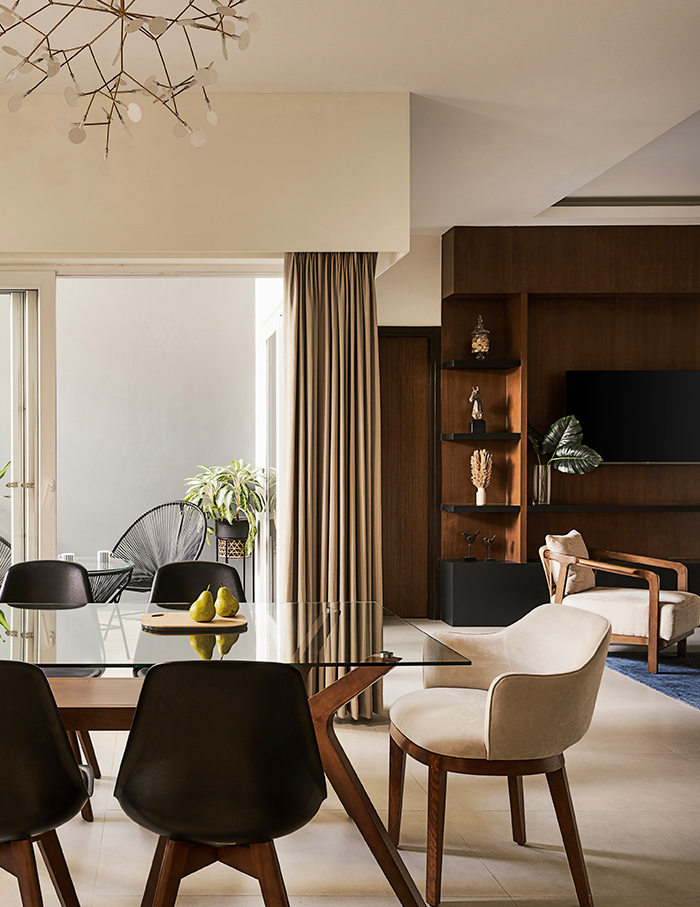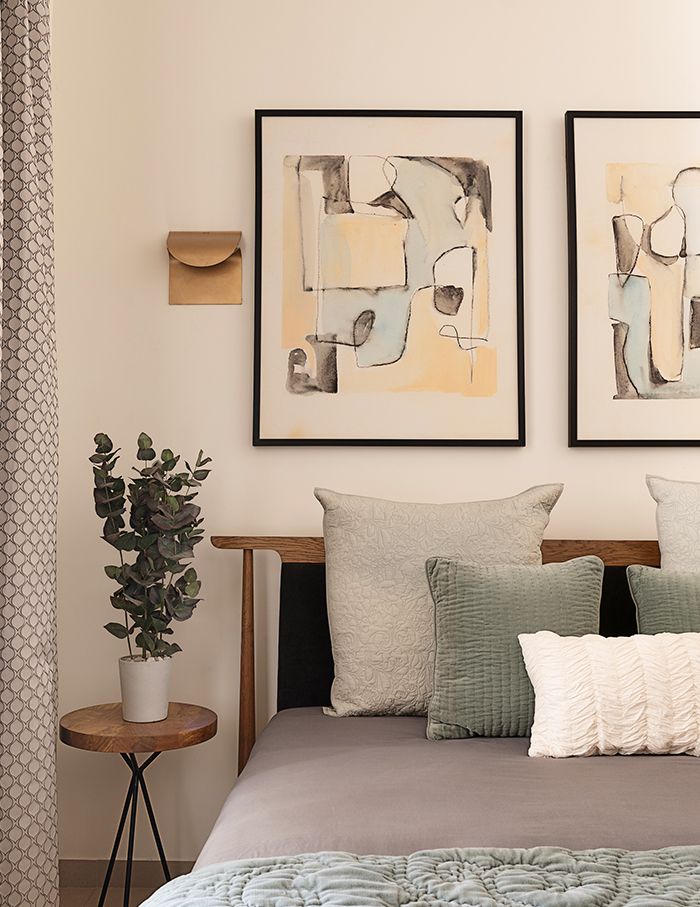 Snug but spacious, the 1,200 sq ft home with two bedrooms opens to a small dining table with cushioned blue chairs. The compact dining area is decorated with digital prints from Calcuttan while the wall is adorned with end-to-end mirror panels. The home is intimate, as if welcoming you with its elegant hues of white and royal blue and stylistic furniture that sets exemplary hints of elevating spaces.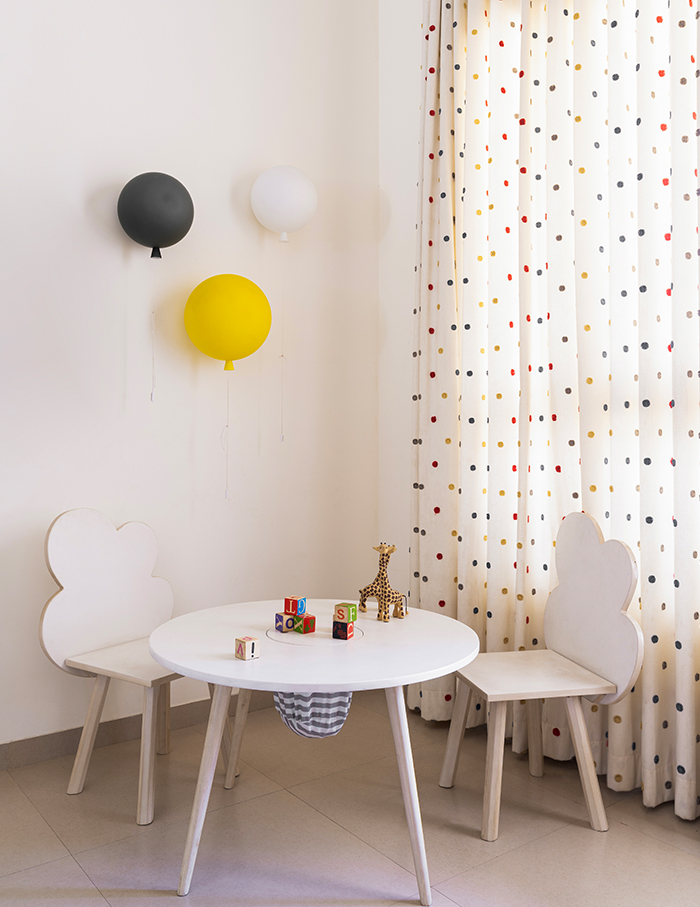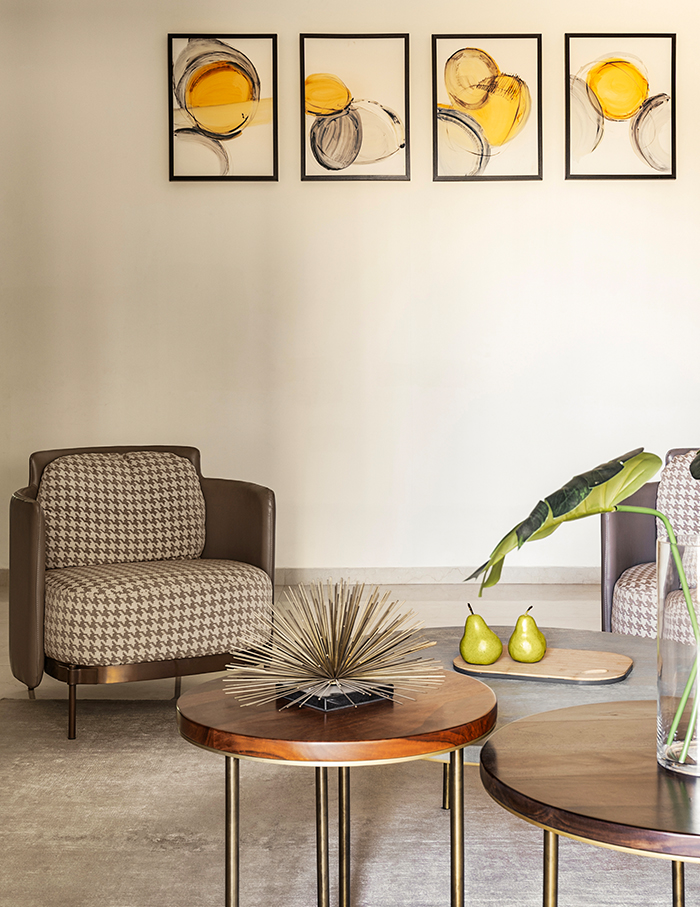 On the other hand, the den sprawling 1,750 sq ft area engulfs three bedrooms. It guides into a living area first that is furnished with a tan leather sofa and a contrasting blue carpet to add a refreshing splash of colour to the room, further branching into the dining area that connects to a small balcony. There's a seamless flow between the rooms. Although similar, every room has a different colour scheme that contrasts with uniform wooden furniture.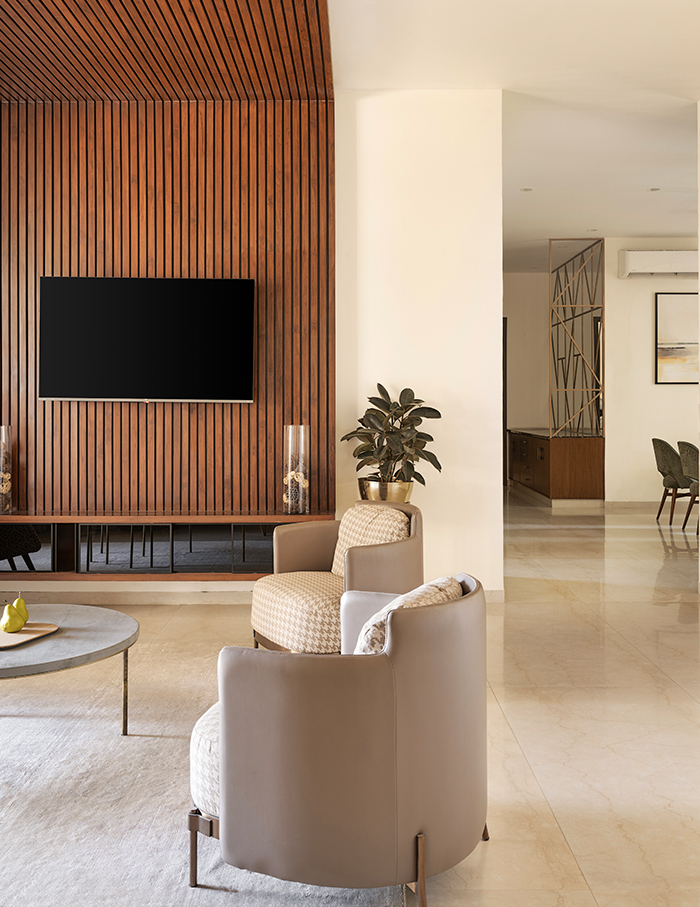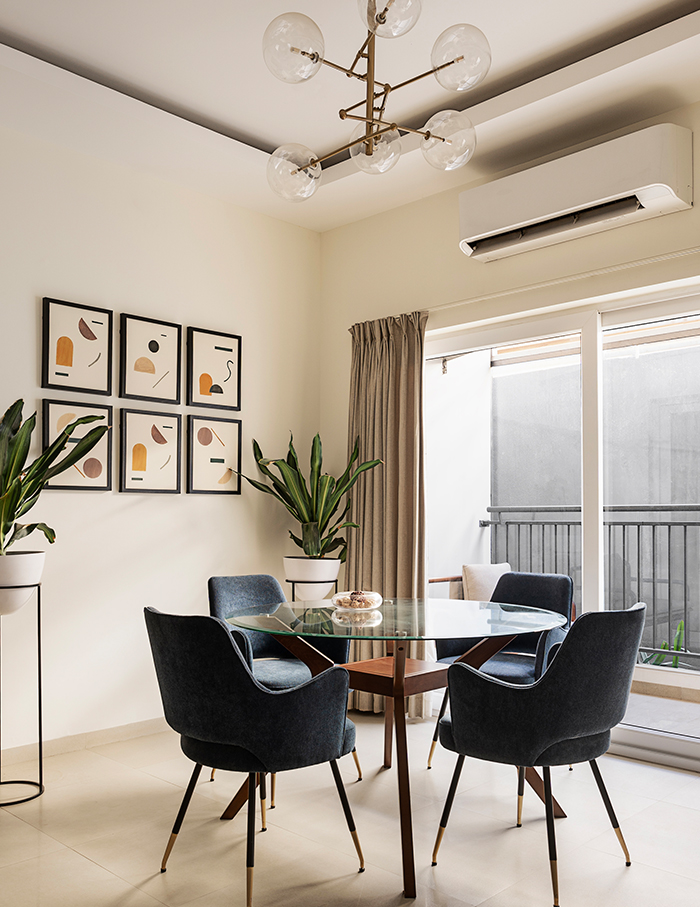 The largest home with an expanse of 2,500 sq ft embraces four bedrooms. An extensive living room features fluted wooden panels that run across the walls and ceiling. Tall glass windows slide into a long balcony while a wide passageway leads to the dining room.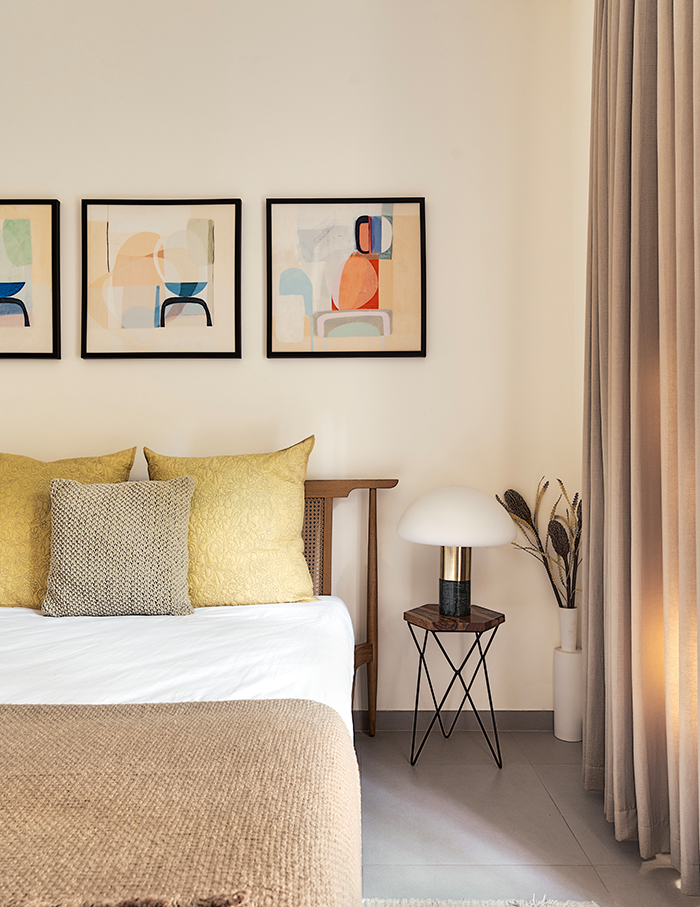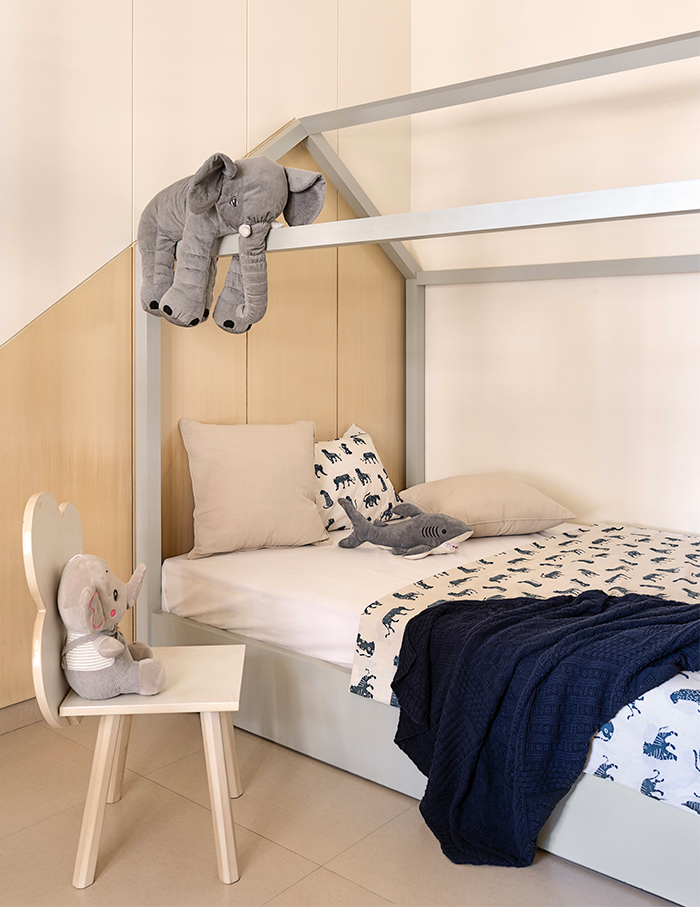 Eccentric splashes
Each apartment speaks of a unique design vocabulary with different but commingling elements standing out at every turn. The designer duo strikes the perfect balance between tying the three apartments together with underlining characteristic elements. Pops of colour in blues, mustard and olive green peek through the neutral palettes. Glass windows and balconies allow abundant light to reach every corner of the three dwellings. The designers decorate the home with tall planters to bring the outdoors inside, with complementing earthy tones.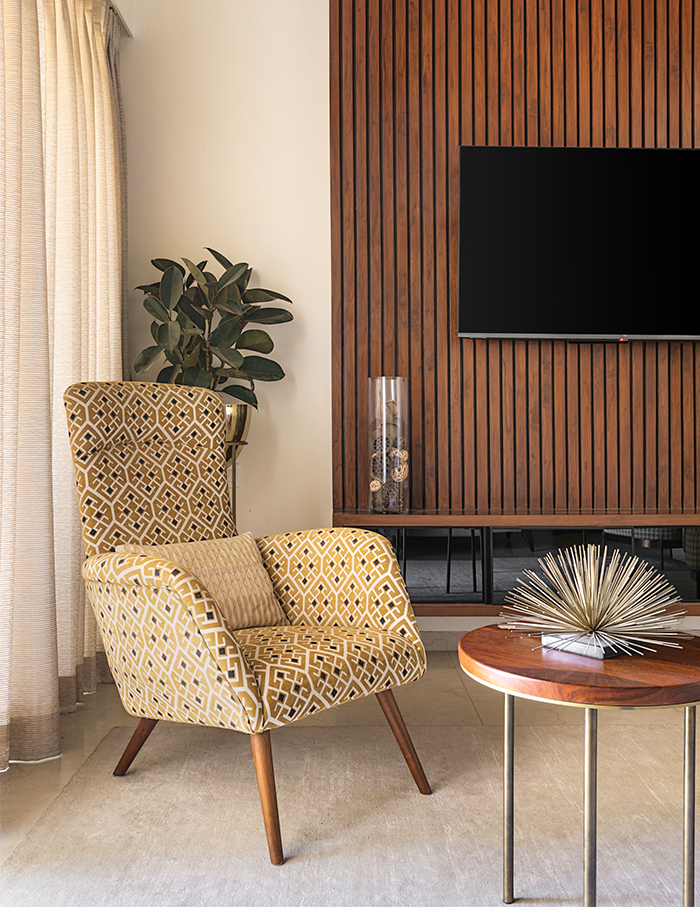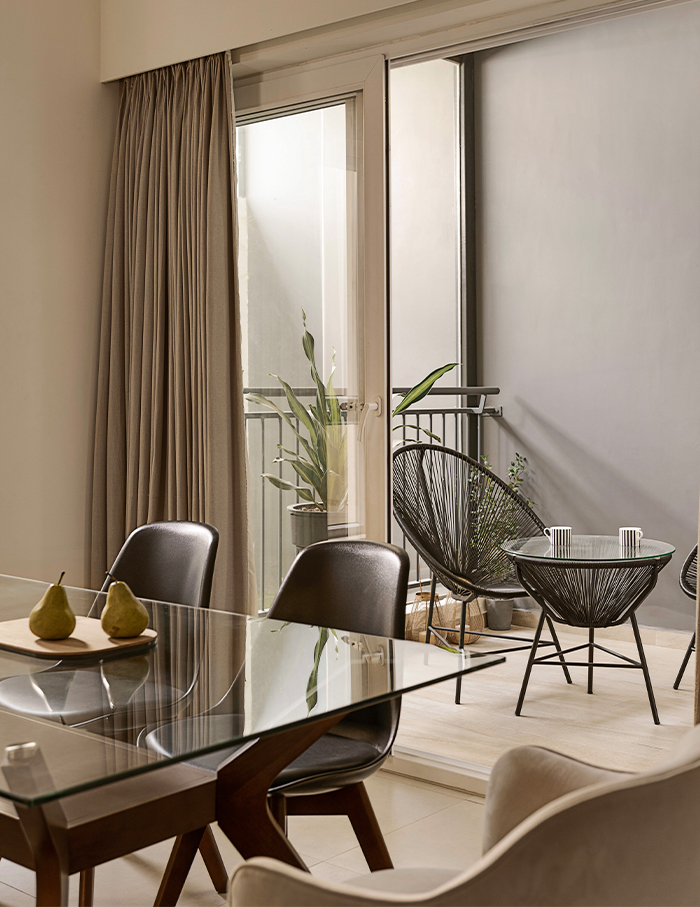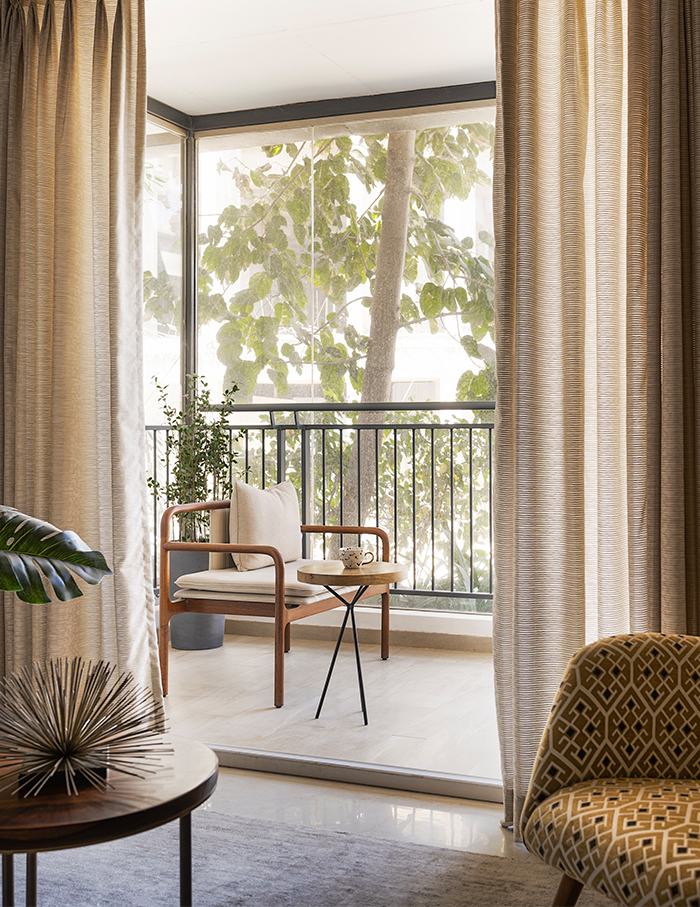 Eccentric patterns and bespoke furniture make guest appearances across apartments to add slivers of glimmer to its sober canvas. With a juxtaposition of different materials like wood, fabric, metal and rattan, the homes stand astride the natural and the urbane.
You may also like: Tropical teleporting — This Chennai home by Chestnut Storeys hits the right (pastel) notes