Homes
Meera Pyarelal revamps this quintessentially Kerala styled home with European interiors
AUG 17, 2020
| By Sakshi Rai
Conceived as the gathering grounds for a joint family to enjoy quality time together a few times a year, this capacious getaway beguiles with its vintage construction. The wholesome property, fashioned by designer Meera Pyarelal, founder of handcrafted wooden furniture label Temple Town, houses three living rooms, six bedrooms, a lush courtyard, sprawling verandahs, a bar and a pool.
Built over 50 years ago, this aged Kerala home retains vernacular construction traits of a past era. Some of its telltale signs include the low wooden ceilings, sloping roofs, courtyards with inbuilt skylights and a maze of interconnected rooms. 
Without straying away from its innate ancestral charm, the creative enhanced the interiors further with a colonial theme—seamlessly blending the east with the west. It was only fitting then that the furniture occupying such a residence had been around for a while as well.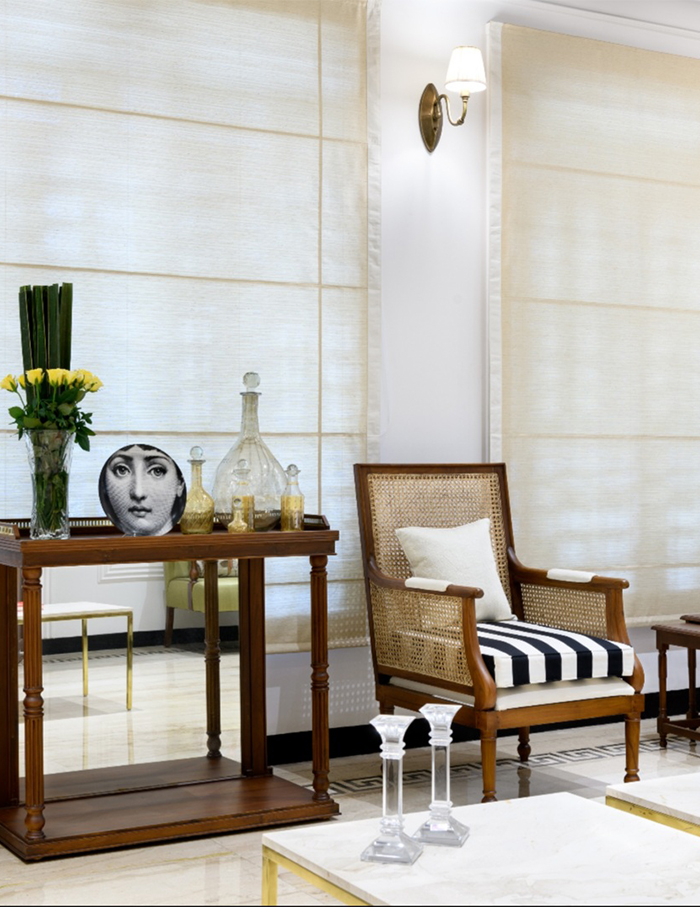 Pyarelal used recycled, reclaimed and responsibly sourced local teak for a lot of the handcrafted pieces seen in the abode. While hard surfaces stick to a neutral palette, soft furnishings from Sarita Handa and D'Decor add a touch of vibrance.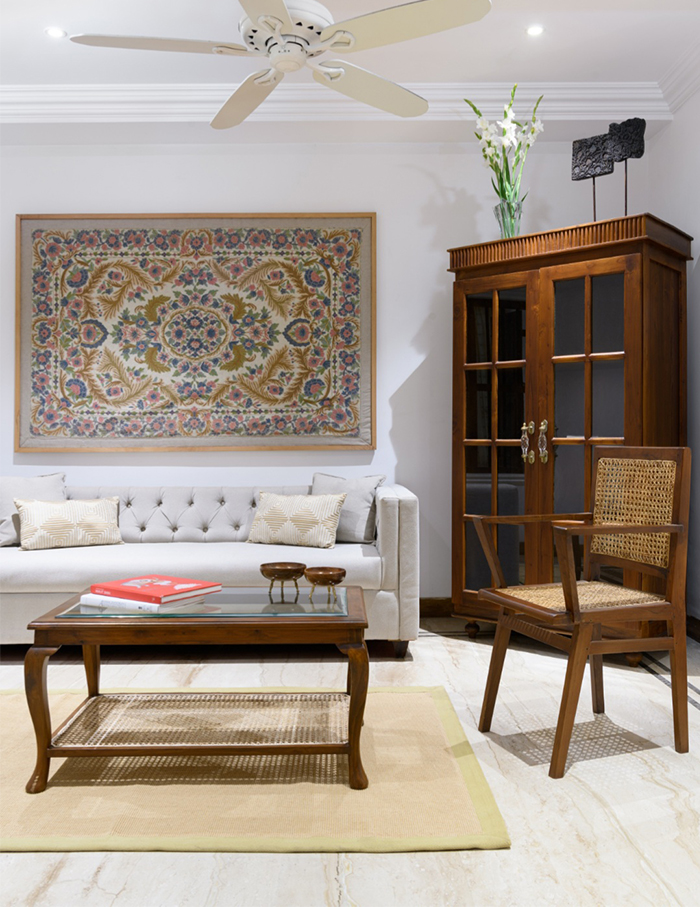 The entrance hallway is flanked on either side with a series of wall mounted mirrors in a square, grid-like pattern, positioned over a demilune console holding fresh, tropical flowers. This simple, symmetric ensemble is a trailer to the rest of the understated design that the home has in store for us!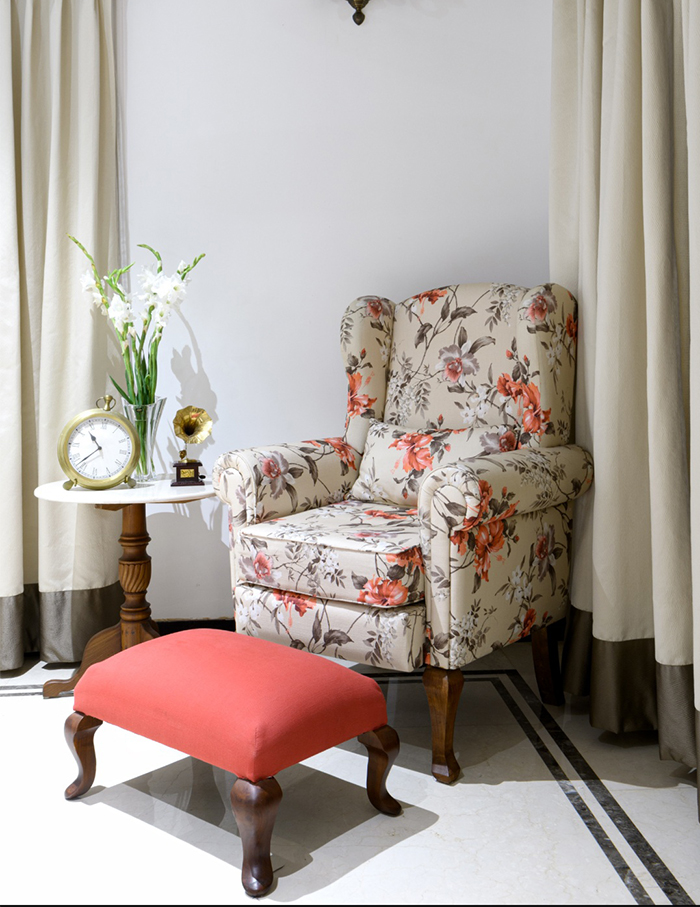 On the right, beyond the hallway, lies the main living room—effused with elegant decor in muted shades including a Grosvenor sofa, vintage treasure chest and Fornasetti plates, among other tabletop accessories. These pair well with bespoke, handcrafted furniture from Pyarelal's own practice such as a teak console with brass gallery and bun feet, and cane-back, colonial-style armchairs with striped upholstery.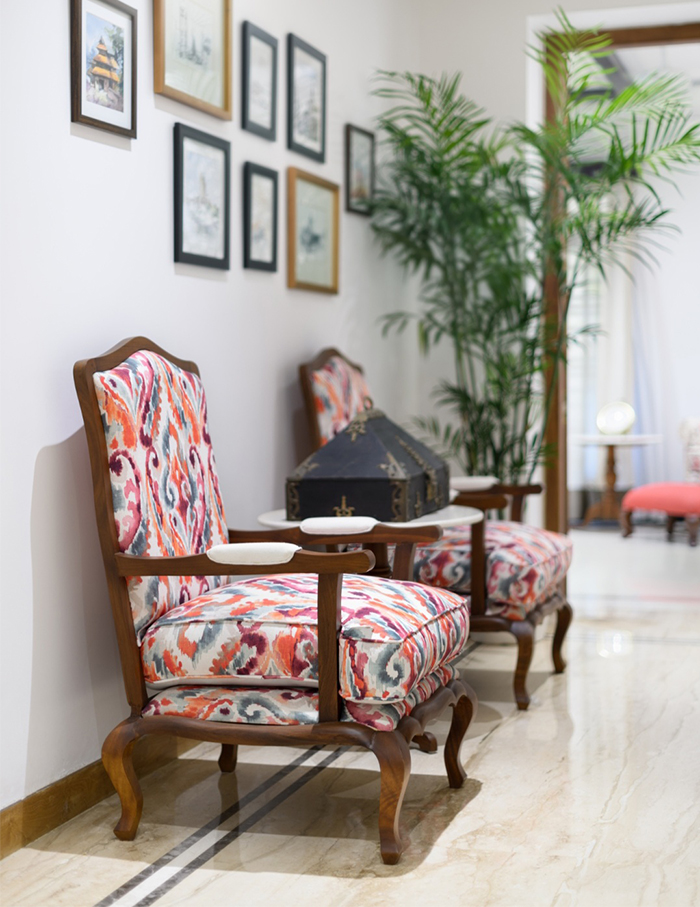 A set of 12 Indian miniature paintings from Jaipur depicting the journey of Krishna and Radha frame either side of the sofa, adding colour to the white walls and Botticcino Italian marble flooring.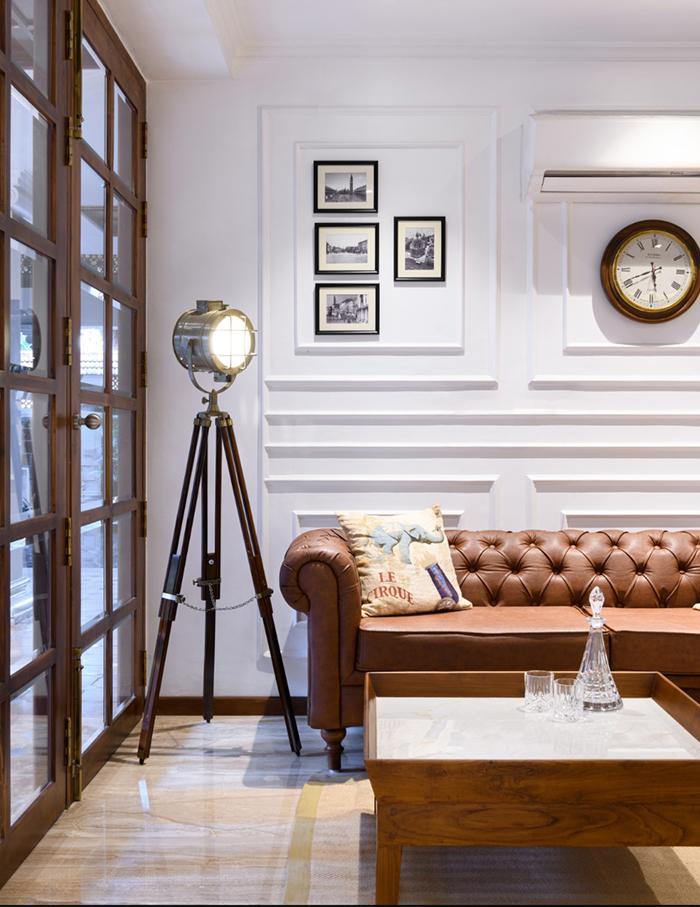 To the left of the foyer, the son's bed chamber hints at a darker palette with soft duck egg blue walls interspersed with William Morris wallpapers. A statement headboard, valet stand and a gentleman's chest in nostalgic styles add to the dignified aesthetic of this room.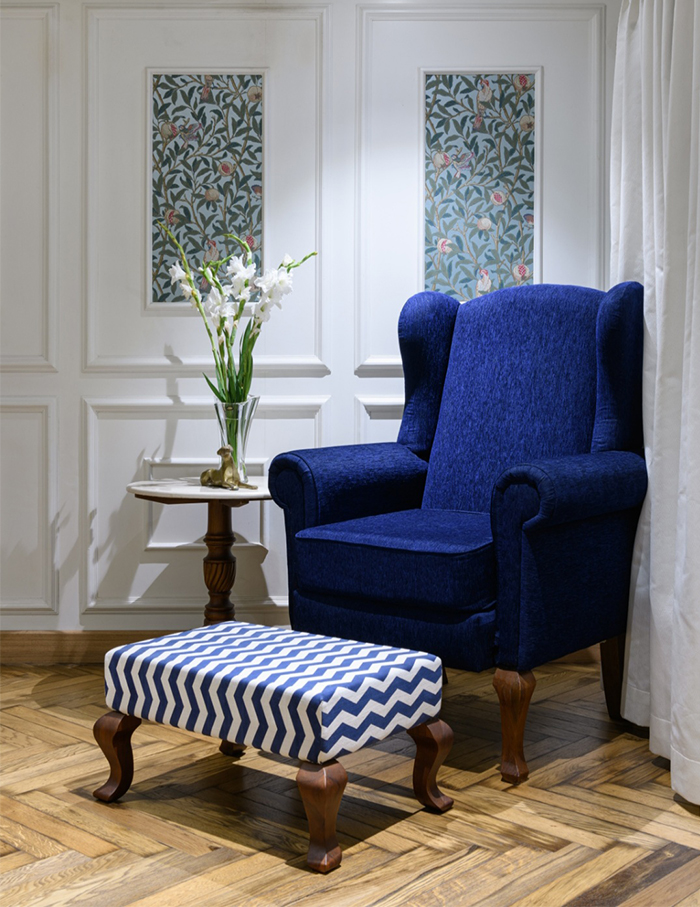 Truly completing the picture of a grand, old house is a second living room-cum-library decked with vintage furniture pieces. Beyond it lies a spacious dining room with a mirrored partition that bifurcates the pantry from the dining area.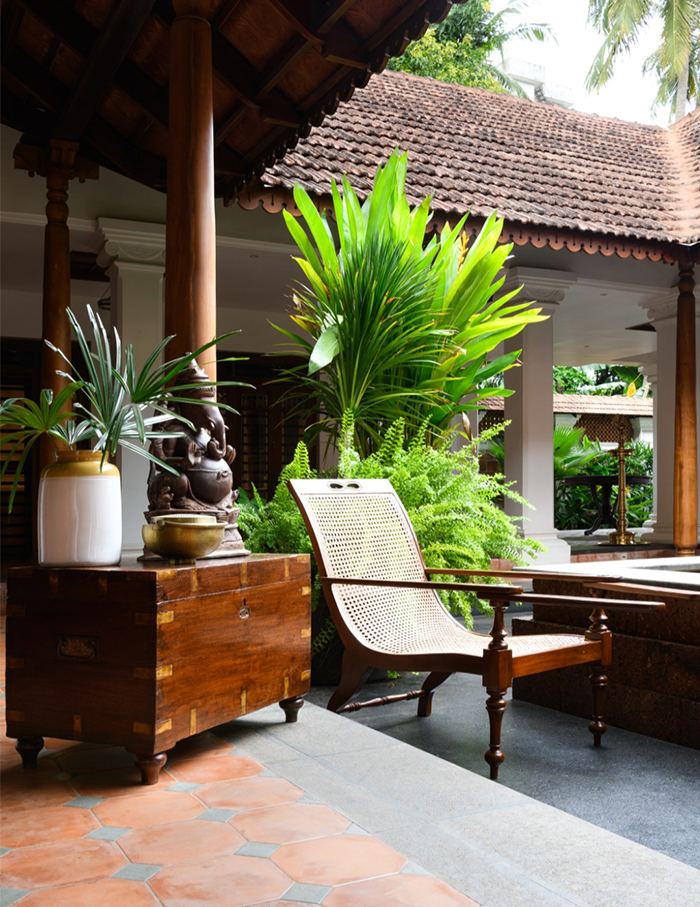 We love the verandah for its 14-seater, wooden dining table that's paired with green upholstered chairs, which borrow hues from the adjacent mango tree in the courtyard. It is styled with white cotton napkins, Spode and Wedgwood crockery designed by Jasper Conran, fresh carnations and mango leaves. It is here that the family enjoys many sumptuous meals, looking out onto the terracotta tiled courtyard that houses numerous greens, a pool and a bar.