Homes
Maryam Mahdavi infuses her Parisian pied-à-terre with a provocative mix of graphics, artworks and accents
JUN 21, 2019
| By Jeremy Callaghan
French-Iranian designer Maryam Mahdavi's life flits between Brussels, Tehran and Paris. So, when she found an opportunity to buy this small piece in Montmartre, Paris's arty precinct, the idea was irresistible to her.
Mahdavi combined her "design by narrative" approach and the inspirations she found in the neighborhood to decorate her home. She says, "I'm a narrative decorator, so I chose to develop on the cliched view of Montmartre—its association with cinema—as quintessentially Parisian. Although Montmartre is actually an island of spirituality in an urban jungle."
The apartment is her Parisian touchstone—a concise pied-à-terre with panoramic views of the city. "Making small spaces liveable and luxurious has been a big theme with me. So, I suppose, this is an extension of that work," points out Mahdavi, who has also incorporated the theme of 'la luxe pauvre' or poor luxury.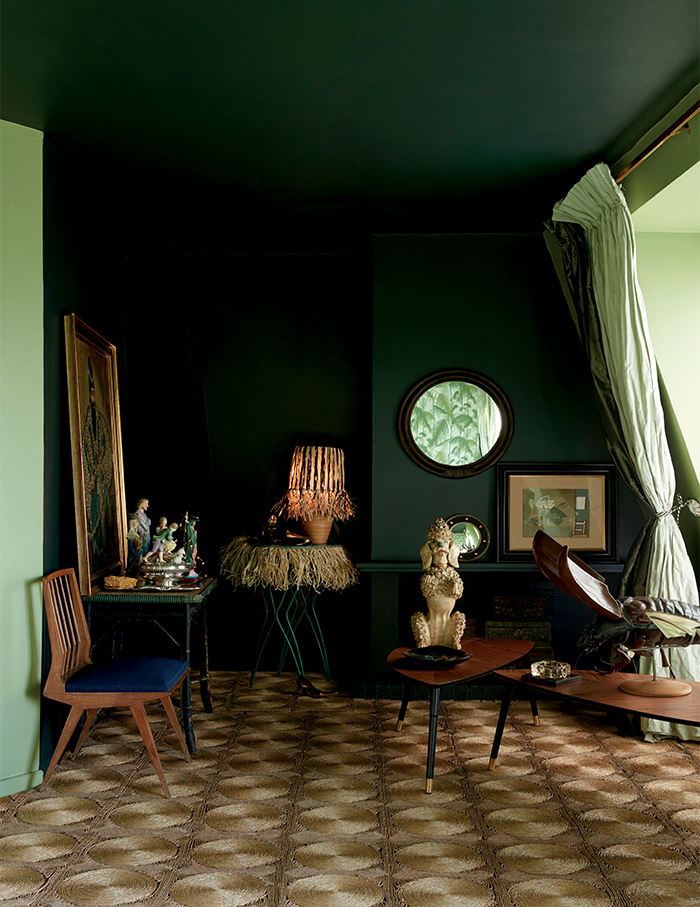 Another classic feature of her creations is 'claire et l'obscure' or 'light and dark', which is evident in the living room. The dark tone of khaki contrasts with the lighter anis, though both are tints of the colour green. Madhavi refers to what she describes as 'provocation' in her work — the mixing of objects and colours that should not be mixed.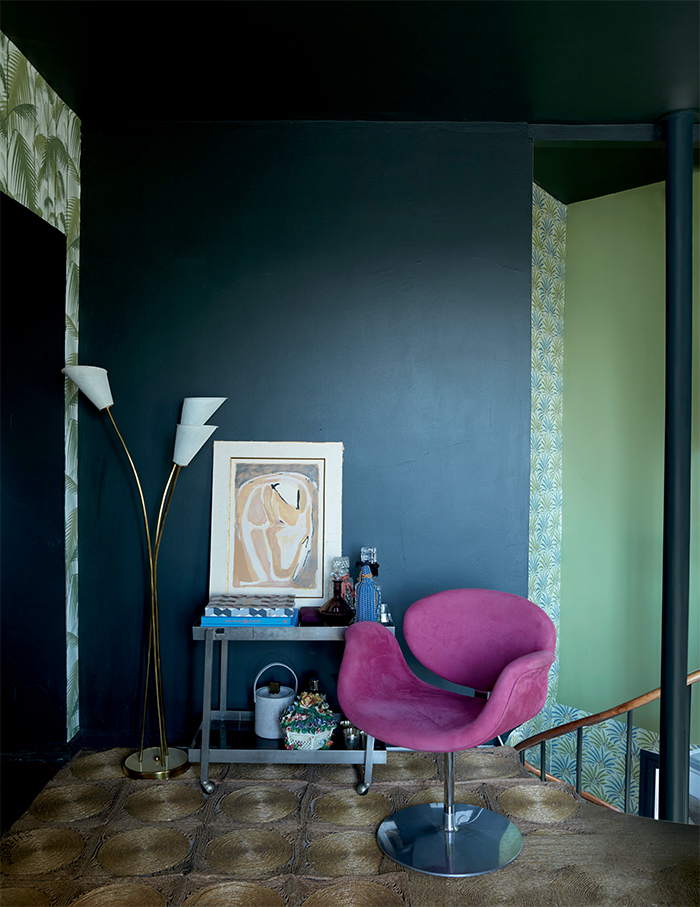 All of her latest obsessions such as the colours bordeaux and nude pink and leopard prints are seen in her kitchen. "It's a small nook that brings poverty and social pariahs to mind, and it is this imagination that motivates my decoration choices. It's a bit like the universe of filmmaker Pedro Almodóvar, which creates tension between beautiful and ugly."
Scroll to see more images from the Maryam Madhavi's fantastical home…