Design
Maruti Trading Office in Gujarat gets a minimal makeover with the help of Vidhi Patel of Inclined Studio
MAR 2, 2020
| By Vedika Nair
Nestled in Kadi, Gujarat is Maruti Trading Office's cosy 600 sq ft office space. With a contemporary approach, this minimalist design is crafted with a consistent colour palette of reds, blues, greys and charcoal tones by Gujarat based Inclined Studio's Vidhi Patel.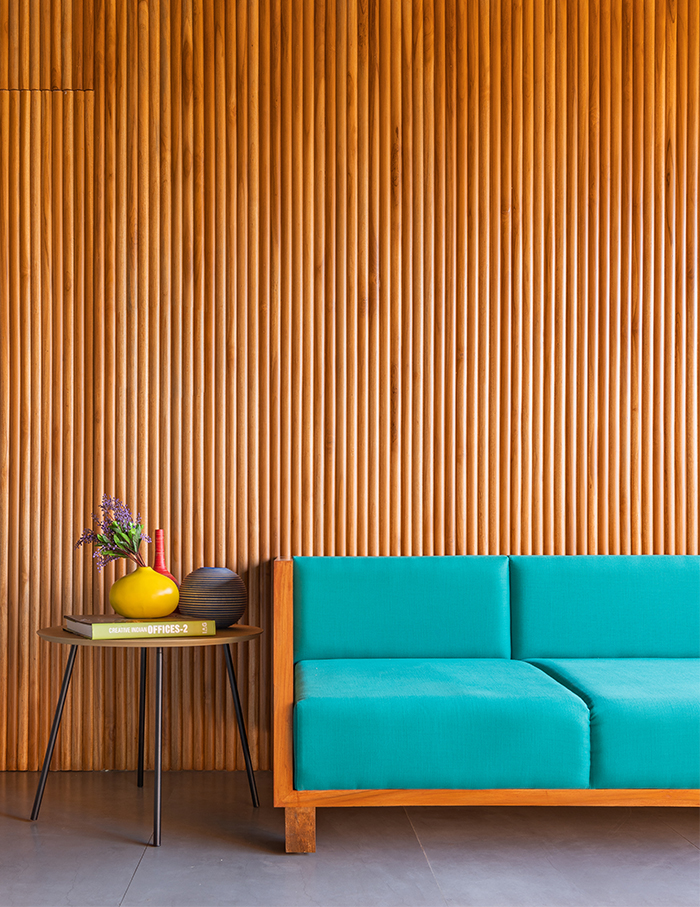 To create a comfortable meeting spot, the workspace is furnished with low height seating options in vibrant shades. Panoramic windows allow for verdant views, while vertical wooden planks and an open-cell ceiling adds volume to the space accentuating its ethos. A fusion of bold, natural and high quality materials like wood, metal and glass results in an urban design.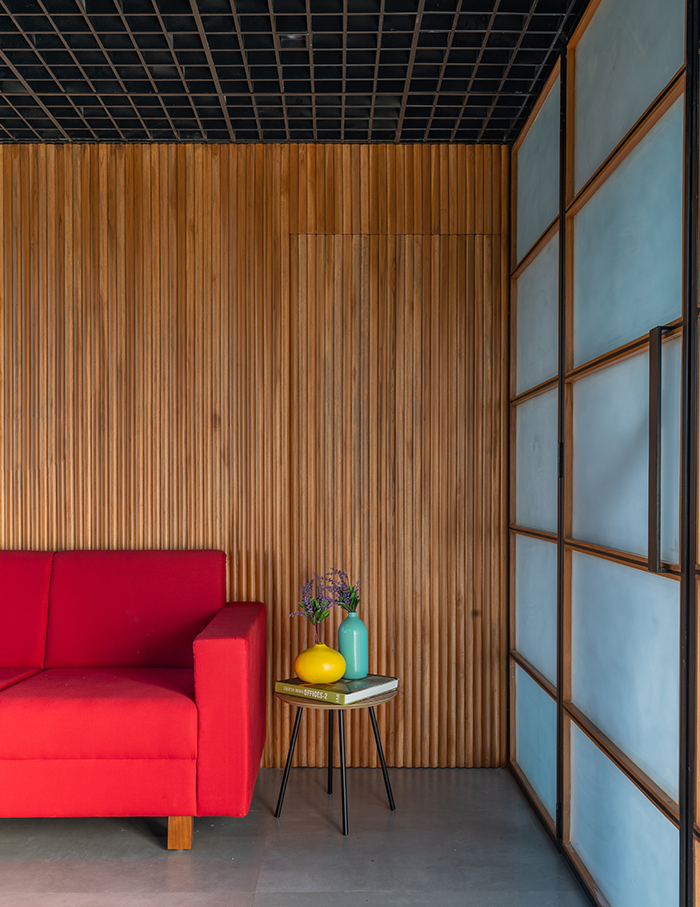 The entry to the utility zones like the pantry and storeroom are cleverly hidden behind the vertical planks that make the space look clean and spacious. A screen separates the informal seating area from the formal one. With a clean minimal vibe, the overall design creates an aesthetically pleasing and amiable atmosphere for a productive working environment.