Homes
Manish Kumat imagines his Indore farmhouse in a new light where traditions and nostalgia take the lead
NOV 3, 2023
| By Mehak Chhabra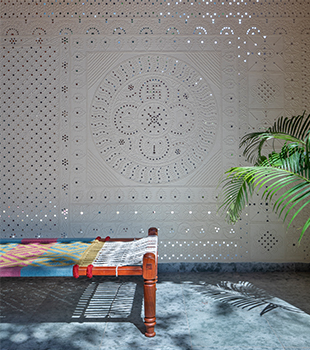 This is the story of traditional intertwining with glimmers of colours, forms and materials. Thinking about our childhood often takes us back to our recurrent visits to grandma's home, seeped with warmth, warmth and only more warmth. On a parallel stretch of this thought is a farmhouse of Manish Kumat, Founder and Principal Designer of Manish Kumat Design Cell, rooted in the sheer beauty of traditions laced with nostalgia.
Located on the outskirts of Indore, Madhya Pradesh, the 2,350 sq ft space christened Ekatvam is the family farmhouse of the designer, Manish Kumat, who decided to renovate it during the COVID-19 pandemic.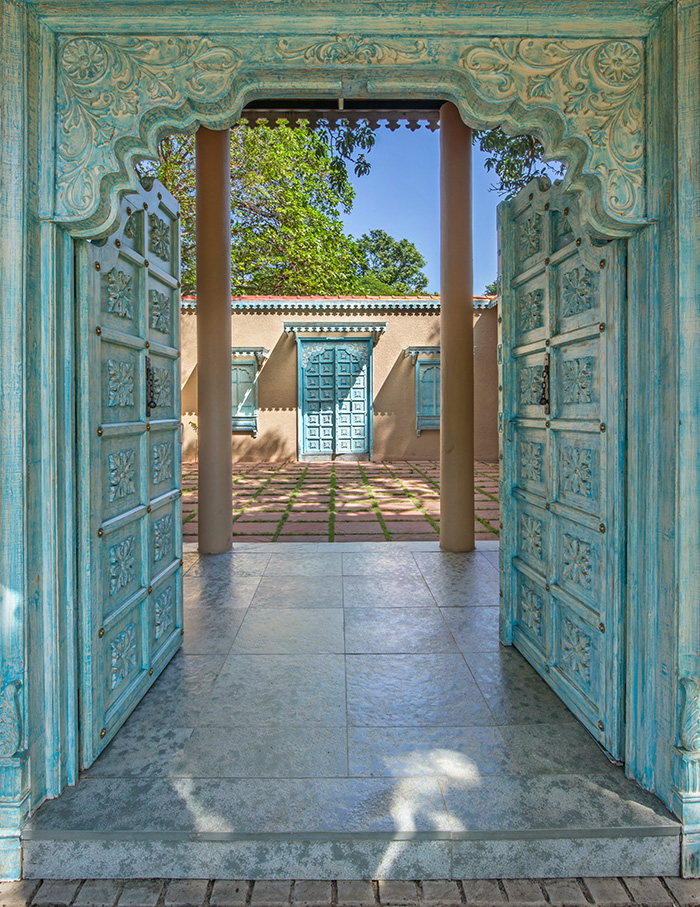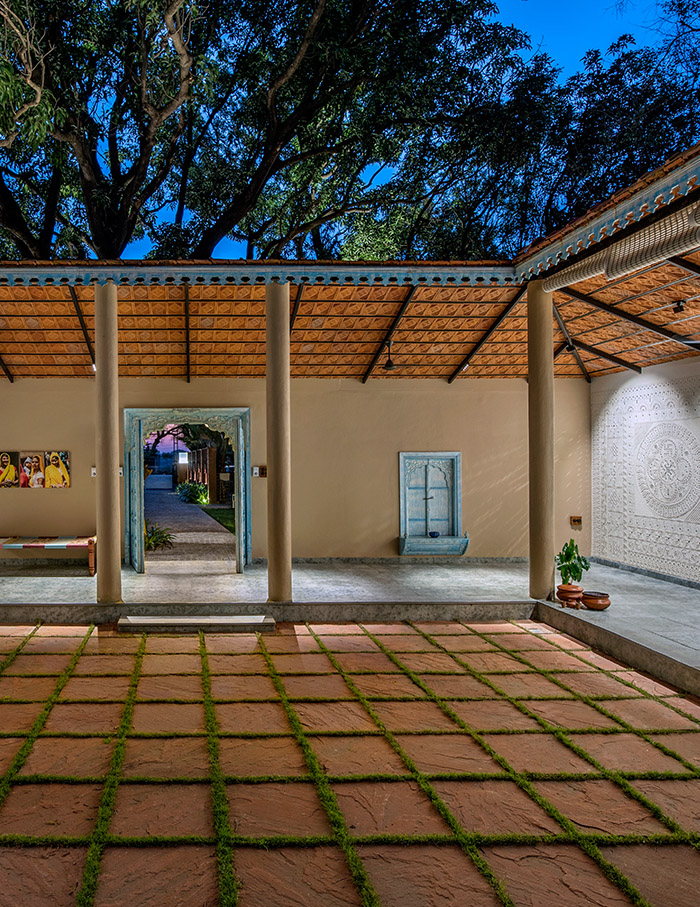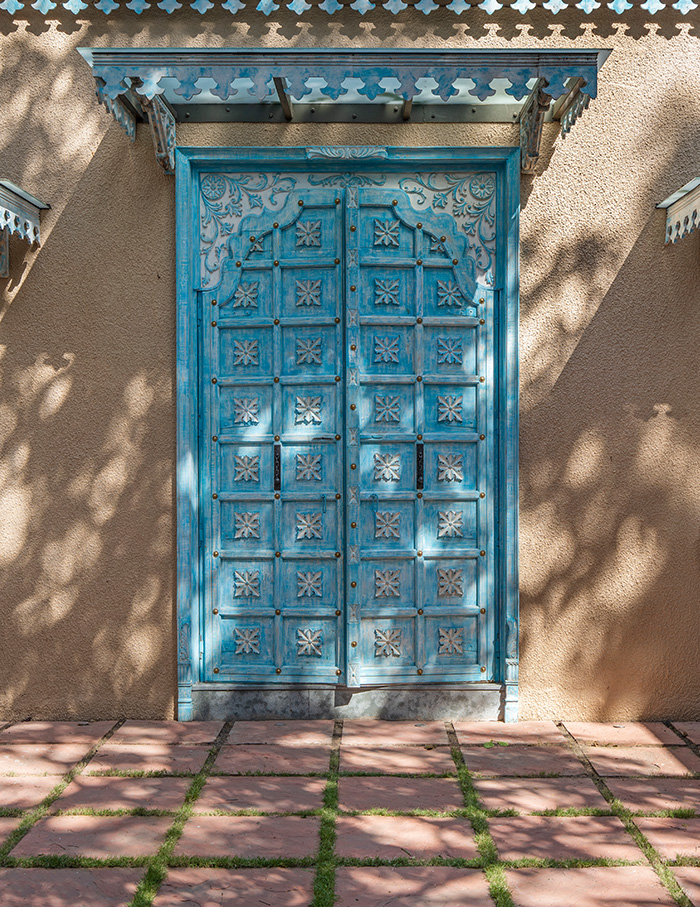 Traditional tryst
Incorporating traditional and natural elements in his design is the pillar upon which Kumat's philosophy rests. He believes in creating an environment where the indoor-outdoor connection is seamless. From using sand as an inspiration for the outdoors to skilfully selecting materials such as terracotta tiles, kota stone, and Sheesham wood, Ekatvam is synonymous with nature.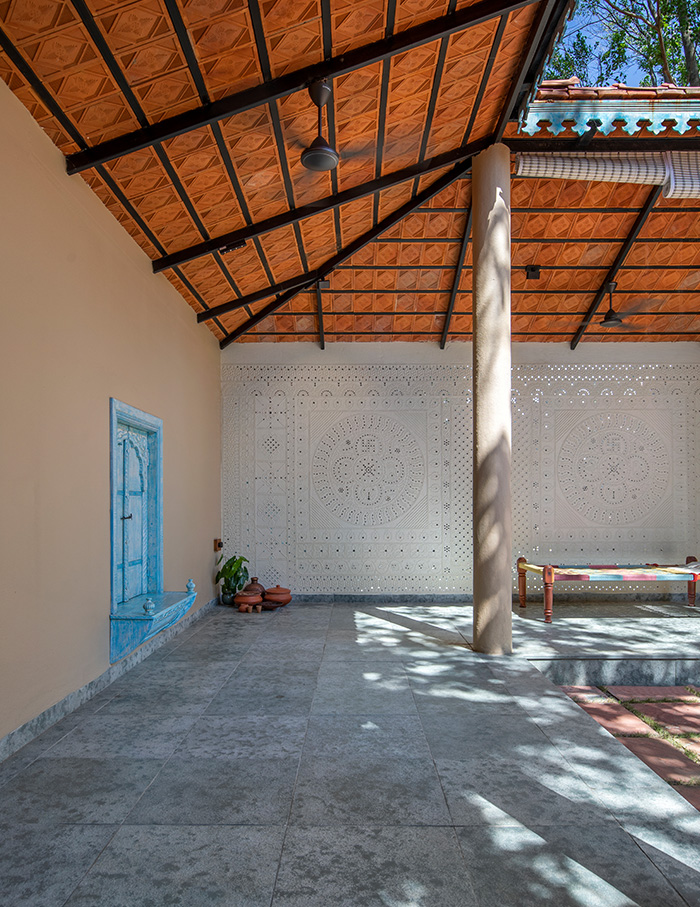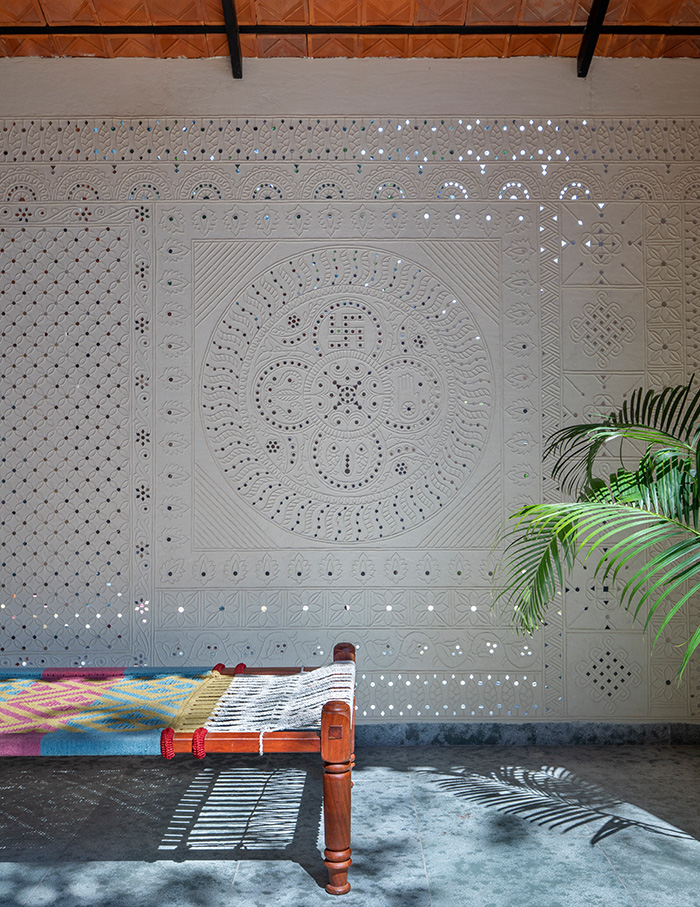 When asked about the challenges faced while renovating, Kumat stated that the structural alterations, which included raising walls and lintels, enlarging the windows, and replacing the roof, proved to be the most difficult. The best part of the project, however, was to change the roof's angle to make it more functional and aesthetically pleasing.
The Journey
Ekatvam welcomes you warmly with an open-to-sky courtyard surrounded by an expansive verandah featuring a dining area and informal seating. Lippan art style, visible on the wall upon entry, adds a traditional Indian element to the structure. An elegant contrast to the white and red palette, the intricately carved blue-painted doors draw one's attention. Set up in a shared corridor connected to the courtyard, the two bedrooms with ensuite bathrooms offer magnificent views of the vast landscape beyond.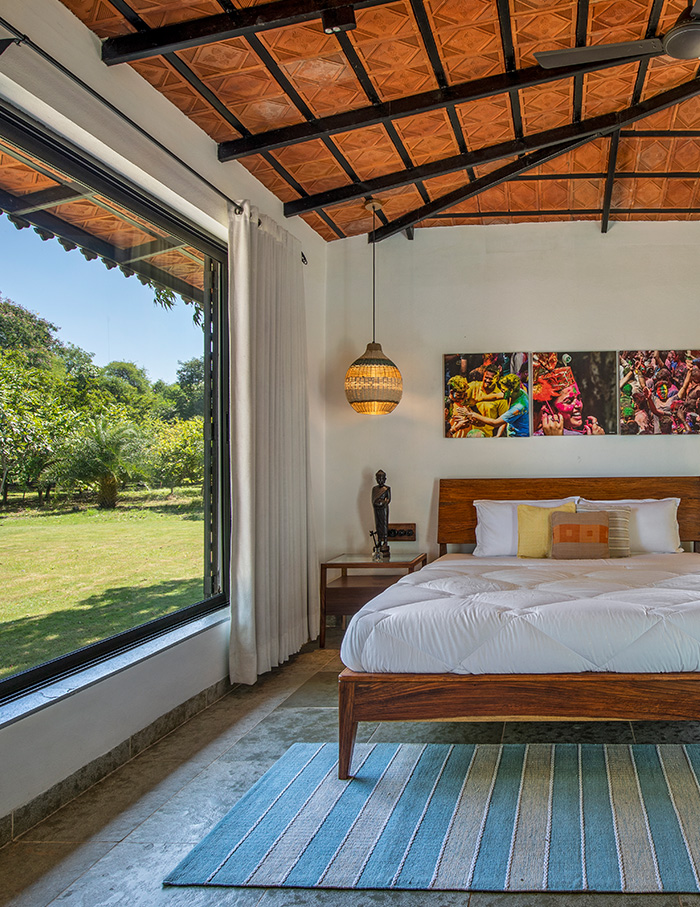 Respecting the surroundings
The farmhouse's design integrates rustic charm with modern sustainability. Kumat pays homage to the natural ecosystem of the land by minimising outdoor landscaping and allowing the local flora and fauna to flourish. The courtyard, paved with an interplay of Agra stone and grass, allows rainwater to seep through and create a musky environment with petrichor reminiscent of revitalization and freshness. The interiors are kept cool and ventilated by employing innovative techniques, such as installing terracotta tiles on the rooftops.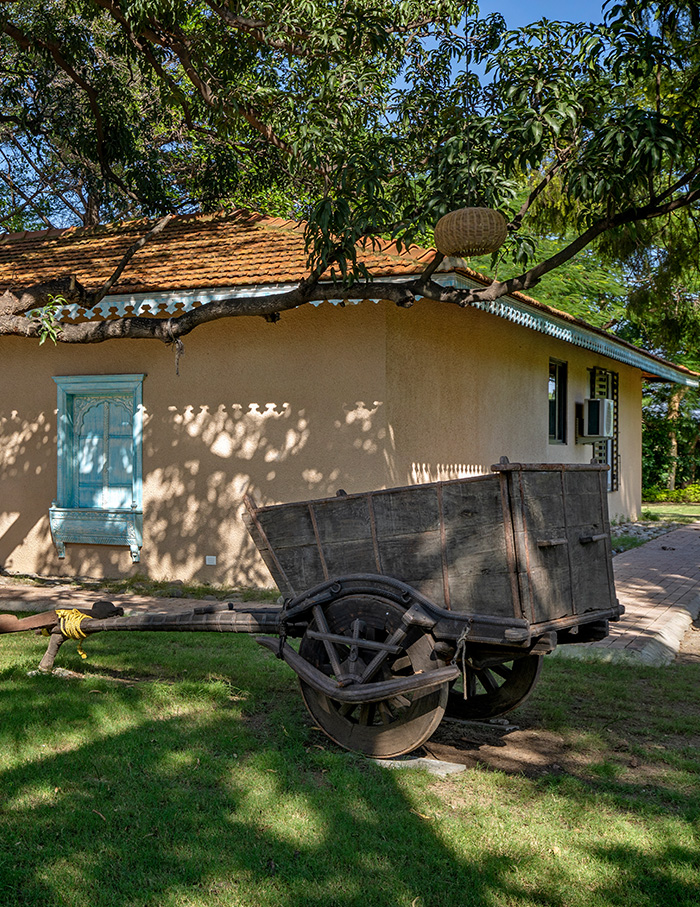 This architectural masterpiece is a testament to the symbiotic relationship between humanity and nature. The structure, surrounded by a beautiful landscape, incorporates a natural material and colour palette to connect with the environment. Here, residents are not just observers of the world outdoors but active participants, basking in a place of tranquillity where the soul can breathe and the spirit can soar.
You may also like: Splendour, stone and light – Milind Bargal sculpts a sequence of all three in this Indore home