Design
Maharaja and Maharani Limited Edition Candle by Seva Home and Suryakant Lokhande is a tribute to the country's rich artistry and heritage
SEP 21, 2023
| By ELLE DECOR India Team
When imagination meets craftsmanship, there are moments when art transcends boundaries and becomes an integral part of our living spaces. Seva Home, a prominent name in the luxury home décor, has brought such a moment to life with its limited edition candles, a collaborative creation with the internationally renowned artist and sculptor, Suryakant Lokhande.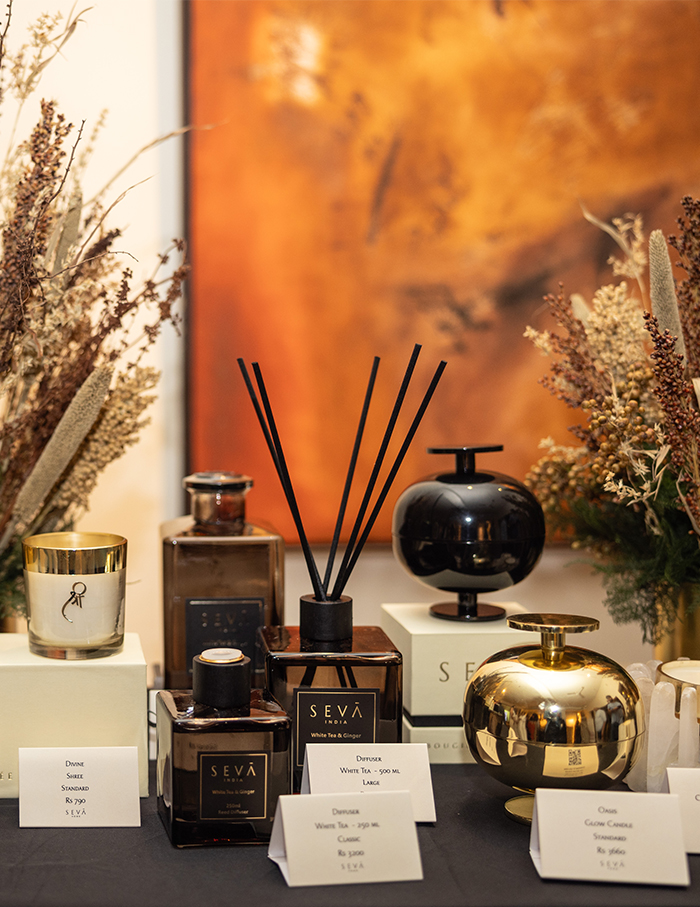 Picture this — a wooden candle designed to resemble a vintage matchbox adorned with regal portraits of a Maharaja or Maharani. The wooden box housing these treasures is intricately engraved, in perfect alignment with the design aesthetics of the sculptor himself. The Seva Home X Suryakant Lokhande Collection made its grand debut at Kathiawada House in Mumbai, graced by the city's crème de la crème. This launch marked the culmination of months of tireless effort, dedication and a shared passion for art.
Suryakant Lokhande, the mastermind behind the artistic design, shared his philosophy behind the matchbox candle, "The idea of a matchbox candle is to light up your inner darkness by serving others. Collaborating with Seva Home for the Maharaja and Maharani candle gives me immense pleasure and joy."
Arushi Agarwal, the CEO and Founder of Seva Home, expressed her enthusiasm for collaborating with renowned artists like Suryakant Lokhande, saying, "It brings together creativity and artistry. After months of dedicated efforts, multiple rounds of edits and changes, the Maharaja and Maharani limited edition candle is unveiled. I invite each and every one to experience this piece of art."
Maharaja Candle
Scented with "Aqua," the Maharaja candle is infused with the refreshing notes of peppermint, petitgrain and seaweed. It captures the essence of salty ocean waves crashing against rugged rocks, harmonised by the soothing lullaby of the sea. Price: INR 22,000.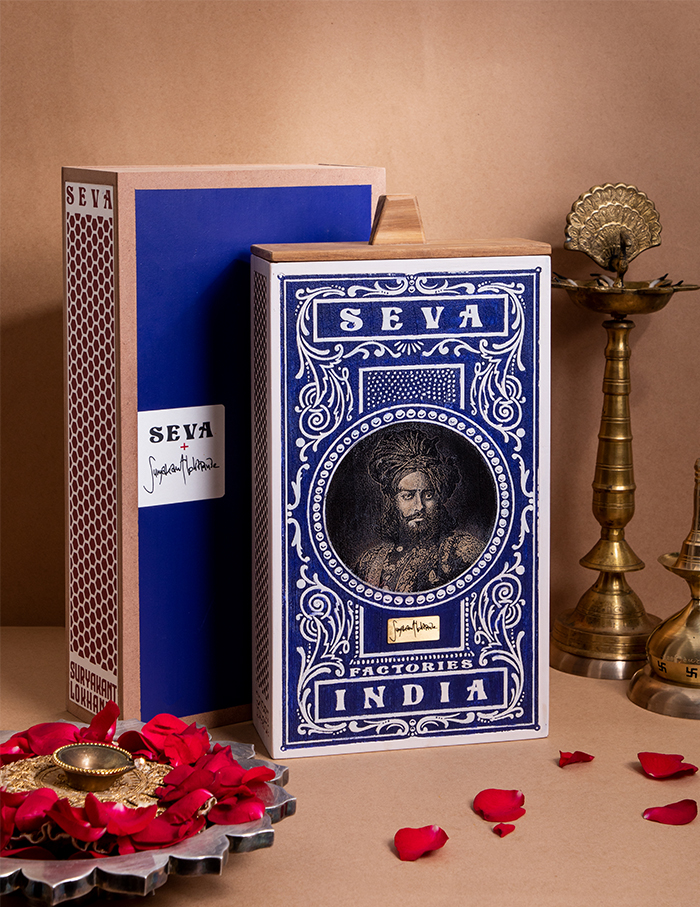 Maharani Candle
This variant features the peculiar scent of "Berries," a vibrant fusion of tangy red currants and the earthy allure of oakwood and white musk. It cradles a warm, sultry breeze reminiscent of the scorching Mediterranean sun. Price: INR 17,000.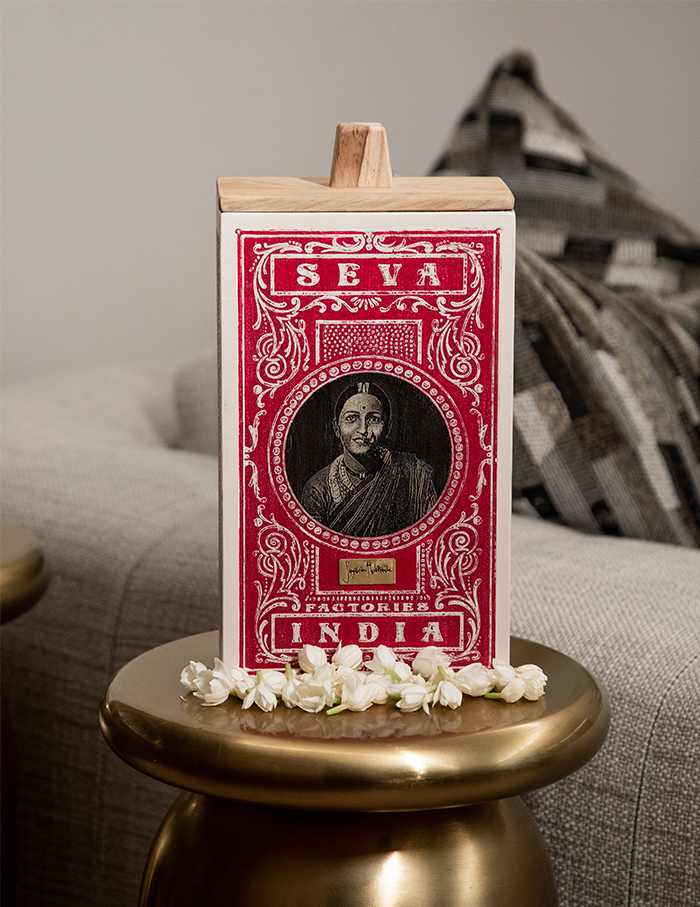 With every purchase from this collection, Seva Home, in association with the Samta Foundation, commits to conducting eye cataract surgeries for the tribal villages of Maharashtra. It's a noble social commitment, an endeavour to serve the underprivileged and a testament to the transformative power of art and compassion.
In the glow of the Maharaja and Maharani candles, we find not just illumination for our homes but also a radiant spark of hope for those in need.