Homes
London based XUL Architecture gives sunny interiors to this suburban Hampstead residence
AUG 15, 2020
| By Jhanvi Somaya
Spatial quality, wellbeing, productivity and creativity are all defining factors that resonate in the design of this London home. And the creative team at XUL Architecture created an open and interactive layout such that each corner of it is filled with light from multiple angles. 
Since the property is a part of the Hampstead Garden Suburb area, the designers had access only to the interiors, removing scope for any external extension to the abode. The practice went on to focus on remodelling part of the formal living room into a corridor, which extends to the garage-turned-playroom.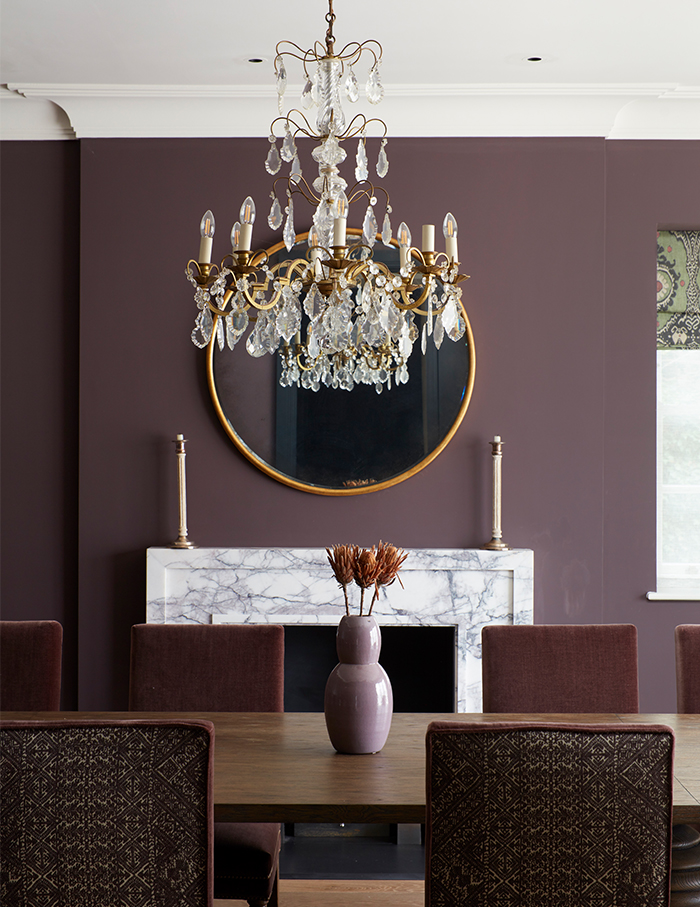 To compensate for the converted space, the architects extended the living room all the way to the back of the house. Crittall-style windows are used to permeate this corridor with natural light.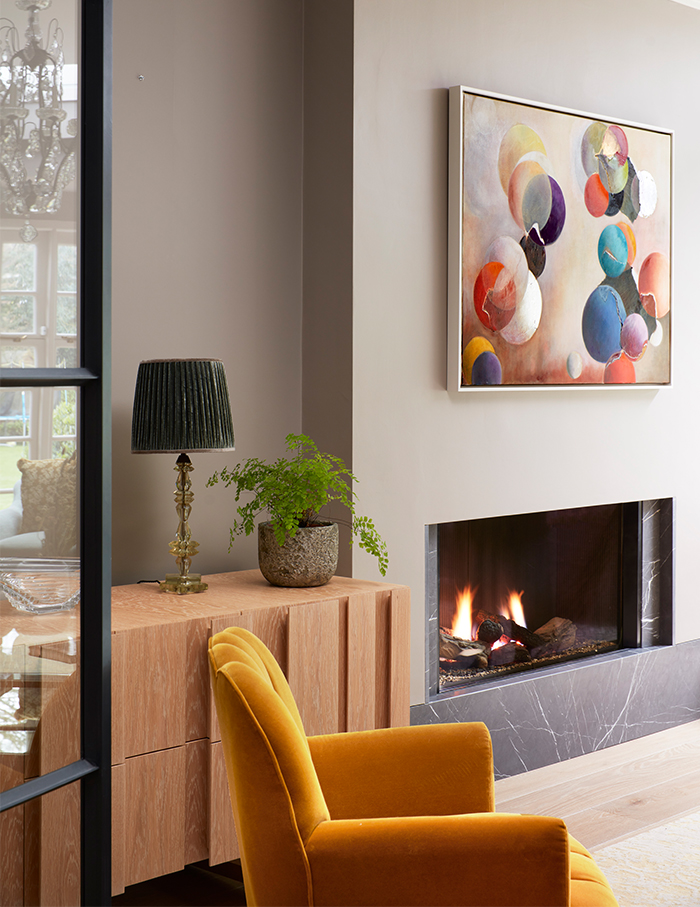 The playroom which initially was dimly lit is also turned into a daylight soaked space with the help of a skylight, thus syncing it with the rest of the home. This opening further brightens the popping furniture in the living room.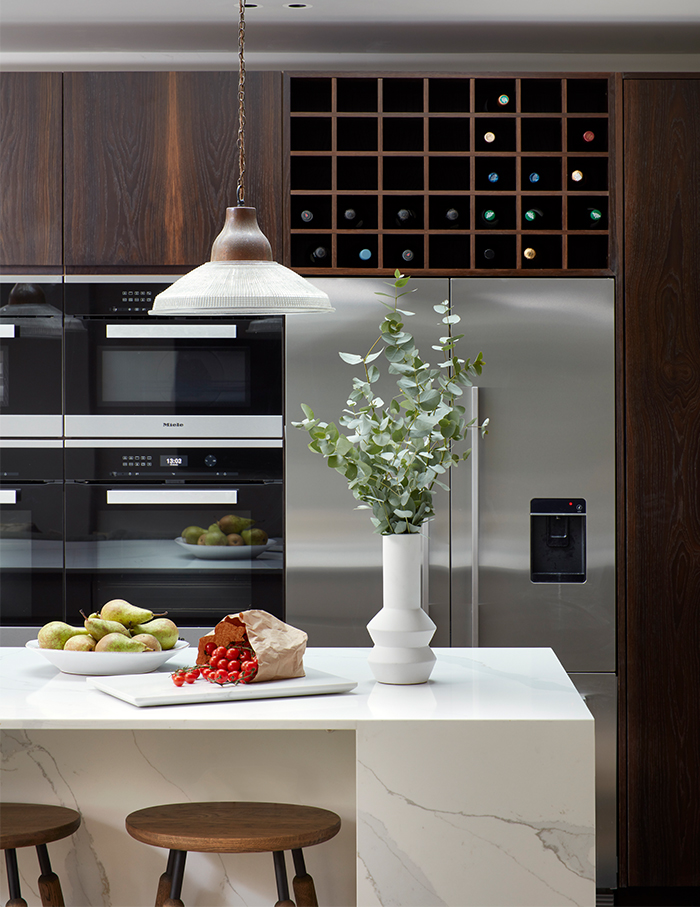 Using a glass door fitted in the foyer, visitors can access the central vestibule that opens to a garden. Facilitating both visual connectivity and illumination, the resultant unobstructed views allow one to appreciate the indoors as well as outdoors from either side of the glass.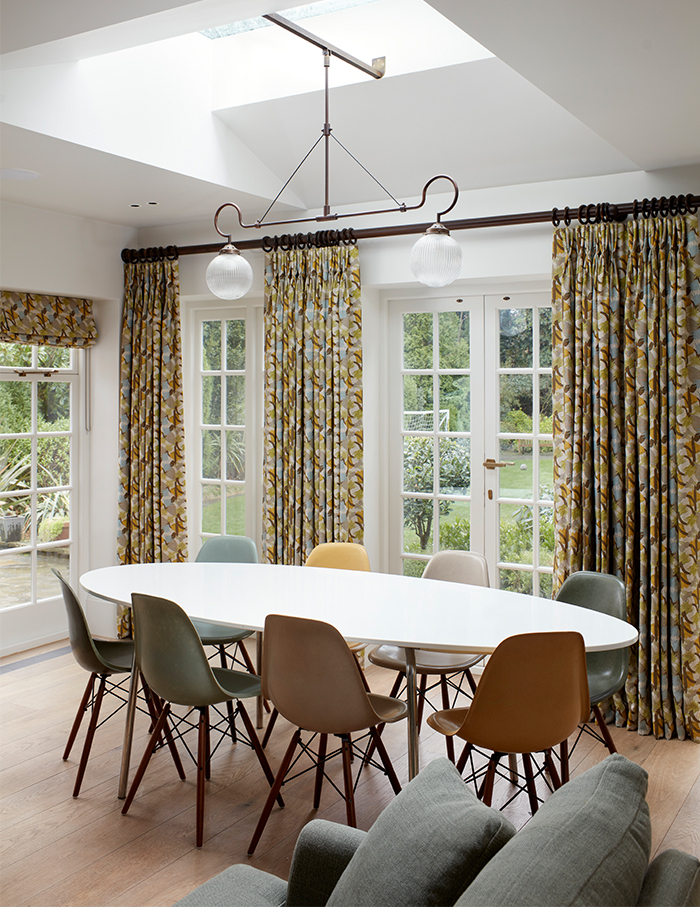 Previously a four-bedroom configuration, the home is refashioned to a more spacious set of three along with a separate walk-in wardrobe and ensuite bathroom for the master suite. The layout of the other two bedrooms is also reconfigured to construct ensuite facilities and align the space with a central landing with a skylight.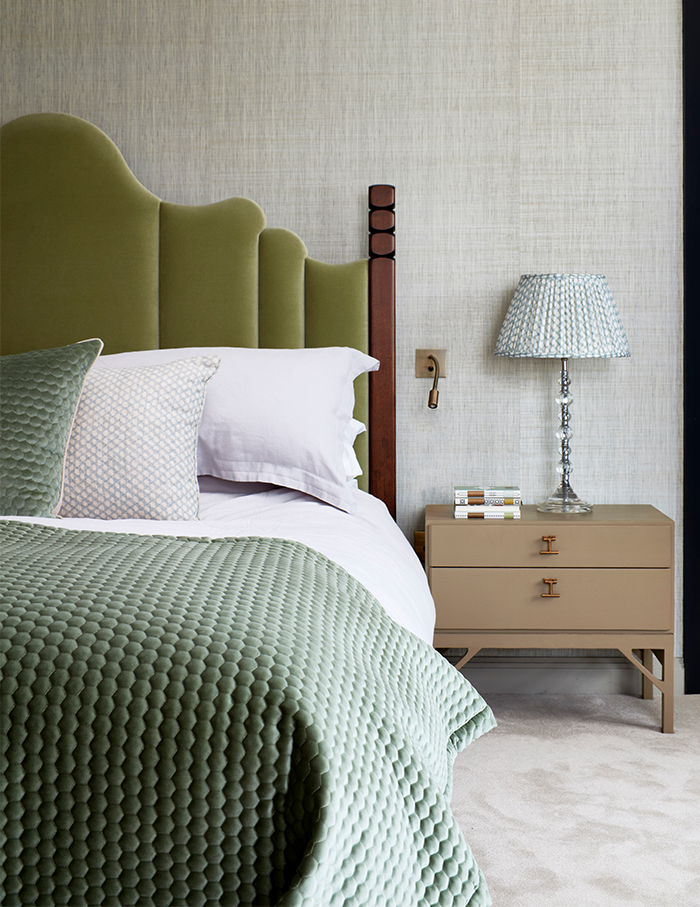 The signature element unifying this home is the repeatedly seen skylight, which turns most communal areas into interactive settings for family get-togethers and large gatherings.
Scroll below to see more pictures from this luxurious Hampstead home…