Kitchen
Lineabox by Salice is the new and innovative metal drawer system of the future characterised by impeccable functionality and clean lines
OCT 7, 2022
| By Team ELLE DECOR India
Clean, simple lines with minimal wall thickness to maximise internal space—Lineabox is extremely versatile, highly customisable, and suitable for all applications. A boon for all homeowners, it combines beauty with functionality and harmonious forms with practicality. 
Salice, a world leader in the field of opening systems, fittings for furniture and wardrobe accessories, produces a comprehensive range of the highest quality products for manufacturers of kitchen furniture and producers of all types of furniture cabinets and wardrobes.
A multitude of distinguishing features make it a unique and unparalleled drawer. Totally uncluttered with holes or assembly components, it is available in four different heights and can be four and three sided in metal or also two sided with the drawer back made of wood. The slim 9mm wall thickness makes Lineabox one of the thinnest drawers ever.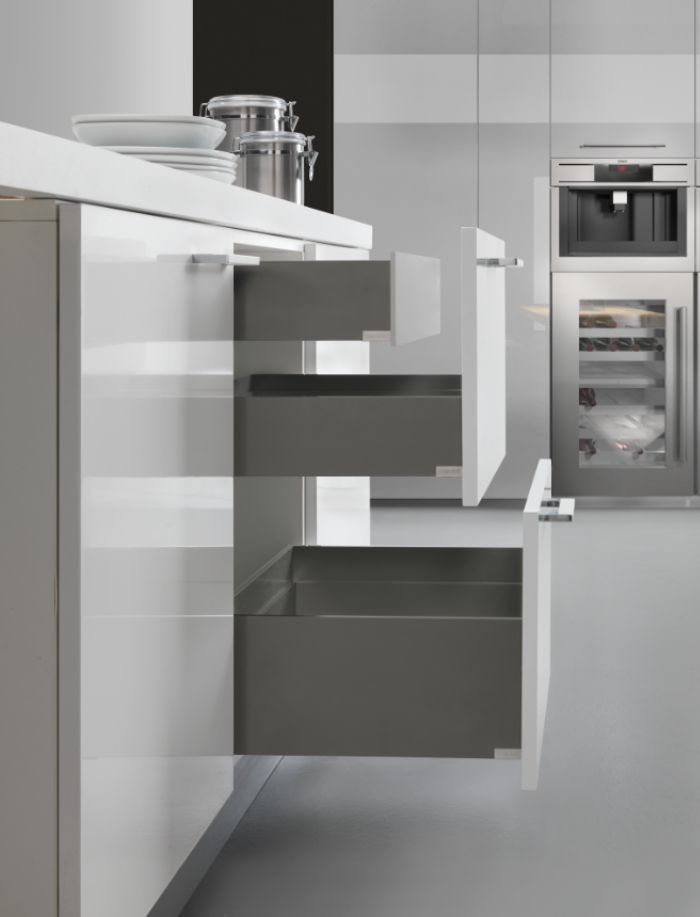 Lineabox is very versatile and highly customisable. The back dimensions can be personalised according to the width of the cabinet. The sliding movement is fluid and silent.
This light and thin drawer is suitable for all applications including kitchens, living rooms, bathrooms and office furniture. It can be also used as sink waste cut-out drawer, under-sink drawer and in pull-out column units.
What's more, elegant and refined finishes like white, titanium, champagne and stainless steel complete the picture.