Homes
Kunaal Kyhaan Seolekar uses unusually patterned marbles and natural materials in this palatial sanctuary
NOV 24, 2020
| By Mrudul Pathak Kundu and Kunaal Kyhaan Seolekar
At the end of a quiet lane in a residential estate in Pune, there's a pitstop at studioHAUS, the Scandinavian-styled, white shed that is my design and architecture studio beside a small craft workshop. Nearby, a flaming red Gulmohar canopy sets the tone for the dwelling aptly named park HAUS.
This is the 7,000 sq ft abode of Rohan and Marushka Seolekar, nestled in a sprawling, dense garden, which feels more like an exotic forest.
The freedom and familiarity of handling this project were both an advantage and a challenge. The better you know a client, the more responsibility you have to create something that tells their story in an authentic way.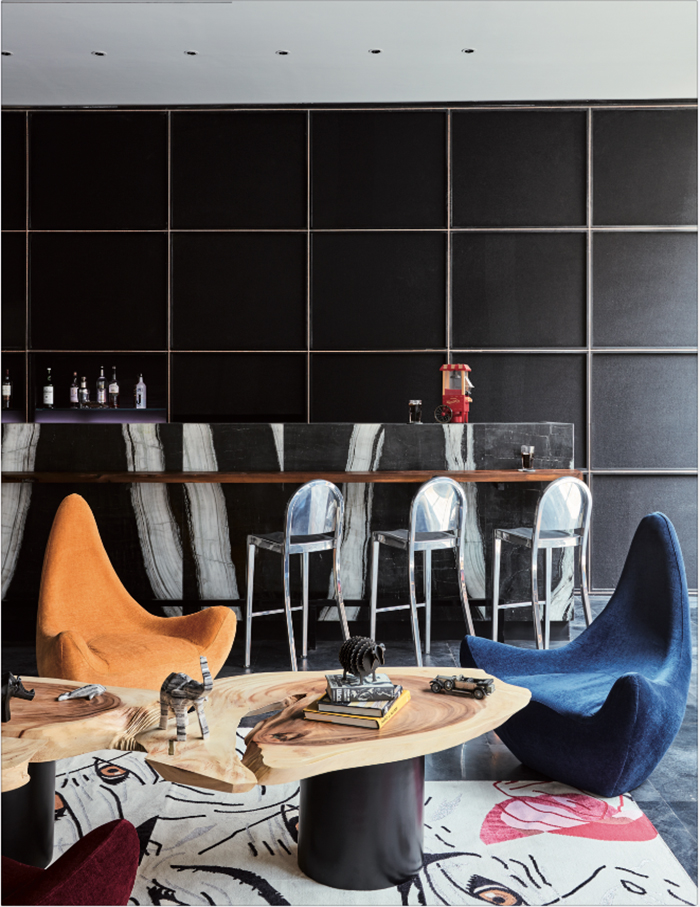 The young couple love to entertain, so we had to create a space conducive for that. It's built to match their taste while at the same time, it is customised with their personal touch, allowing it to grow and evolve with them.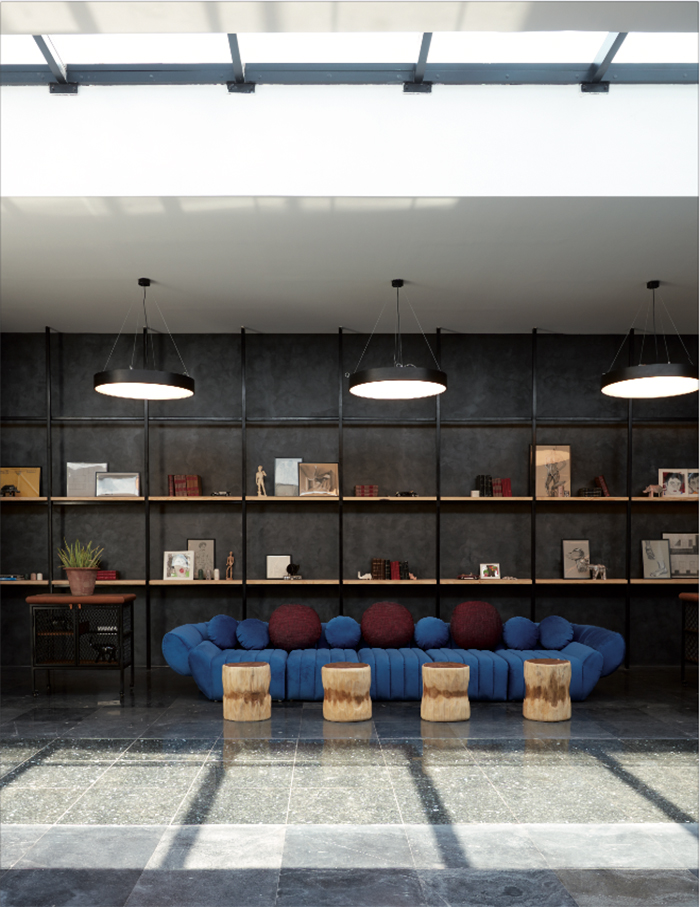 The interiors are an exploratory journey through materials. A 35ft wall is clad entirely in Brazilian granite filled with rubies. As you run your hands along with the stone, specks of mica rub off onto the palms.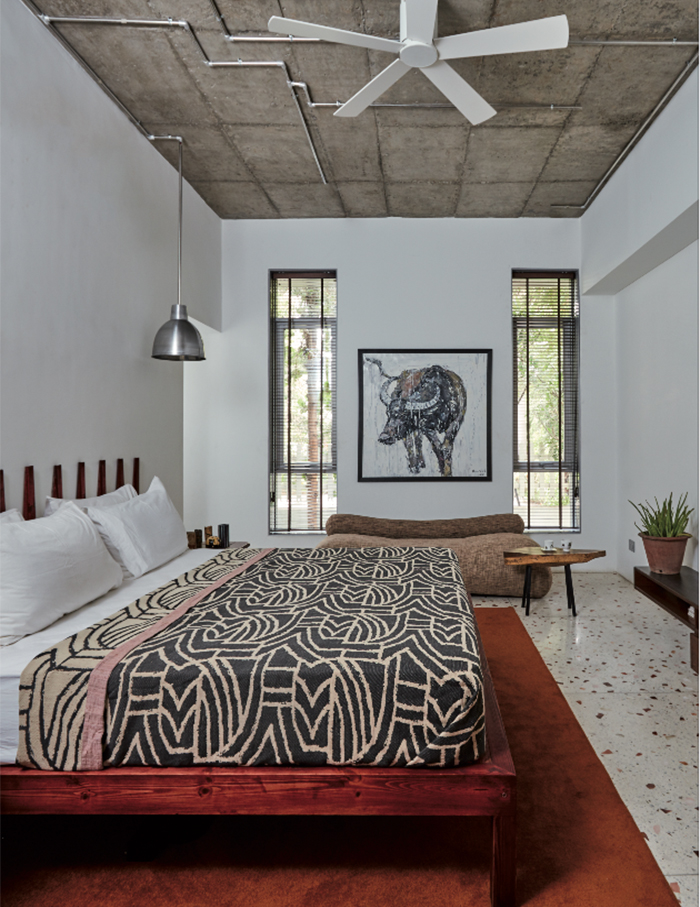 A terrazzo flooring with large quantities of sliced semi-precious stones—quartz, agates, aventurines and jaspers—are individually placed resulting in a bespoke floor created with the help of Bharat Floorings and Tiles.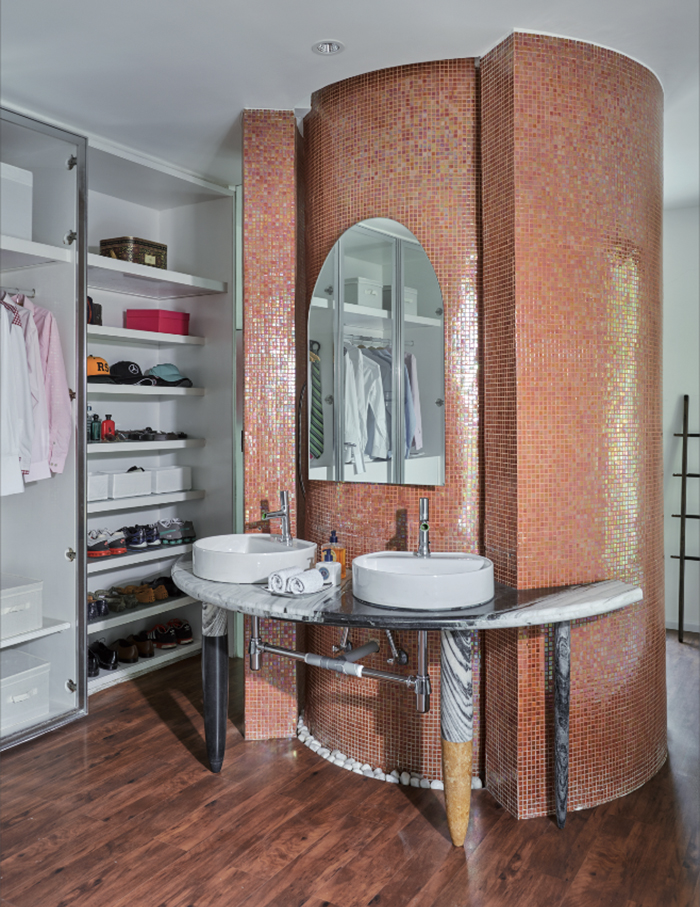 The range of furniture designed for this house is the first from my own brand KOY. Several stunning "live edge" wood pieces are found around the villa, reflecting our speciality in recognising the true value of wood and using ethically sourced timber for one-off pieces. Their crevices are filled with hand-poured, high-quality transparent resin.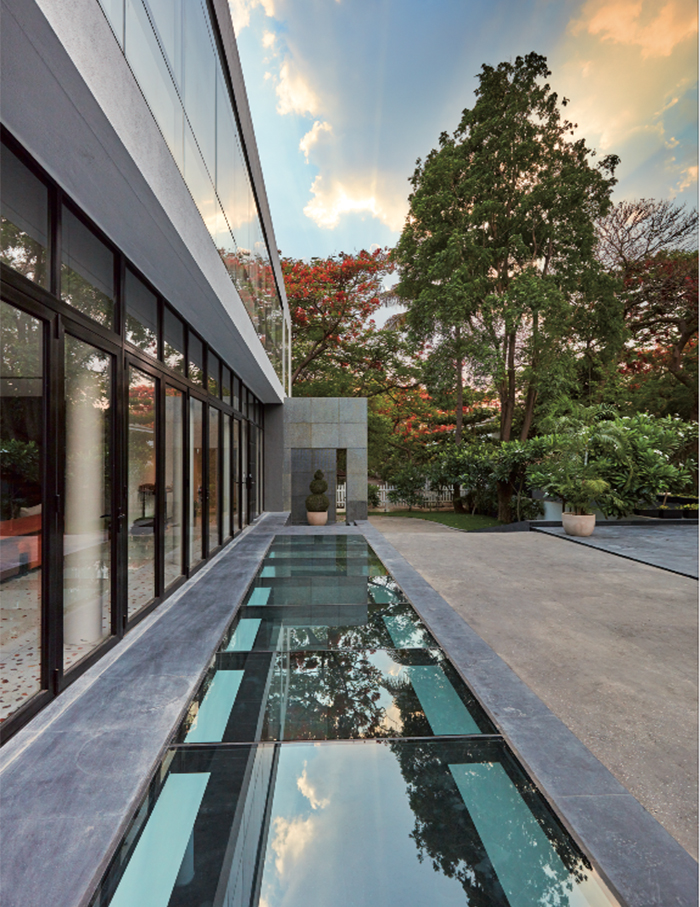 My favourite section is probably the basement with natural light streaming in through a skylight. An LED edge-lit ceiling is suspended in the air to form a perfect visual grid. Graphic handmade dhurries and colourful armchairs from KOY congregate effortlessly with the ethereal set of three, off-cut Strawberry coffee tables as the epicentre.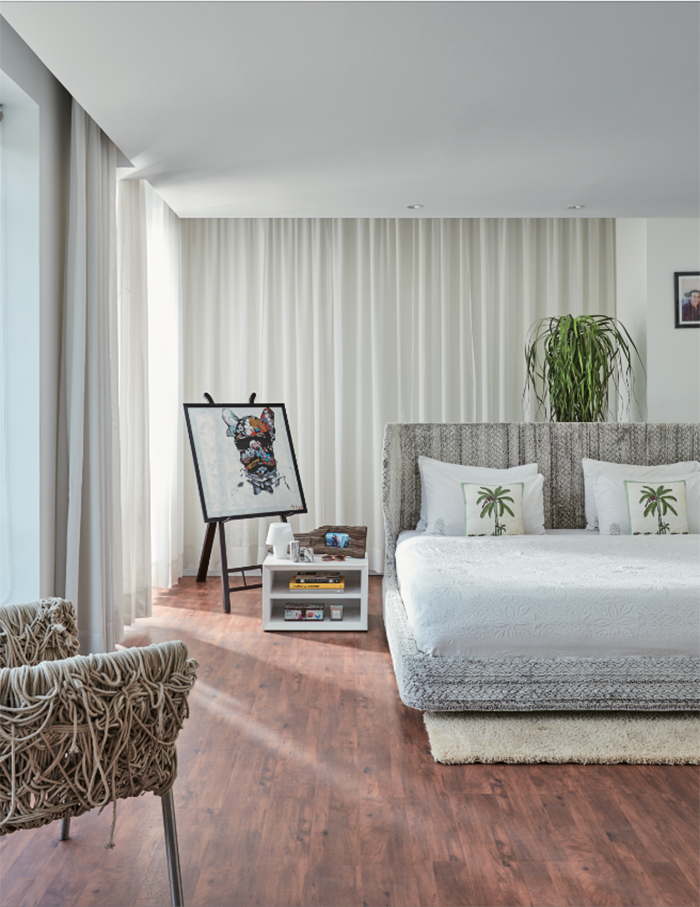 I believe in using nature as a muse, the gesture of utilising materials to continue with the natural palette as a method of appreciation. The intention of evoking subtle emotions through design has been and will always be the root of all creation.