Homes
Tejas Patel and Nidhi Shastri bathe this capacious habitat in contemporary minimalism
JAN 22, 2021
| By Raashi Dev
Crafted with a contemporary dazzle, the 1,950 sq ft Kothari house is a spacious, four-bedroom home in Vadodara. It focuses on a delicate simplicity with minimal furniture and an emphasis on colour play. Tejas Patel and Nidhi Shastri of Tejas Patel Associates combined two compact apartments to craft this palatial abode. 
The layout of the house is such that the foyer leads in one direction to the green tinted living room that has a quaint verandah and the dining area, which opens out to a capacious balcony. Nearby are two commodious bedrooms—the master suite and another for the homeowner's children.
In the other direction from the entrance is the kitchen, a prayer room and a boudoir where the eldest couple of the family reside.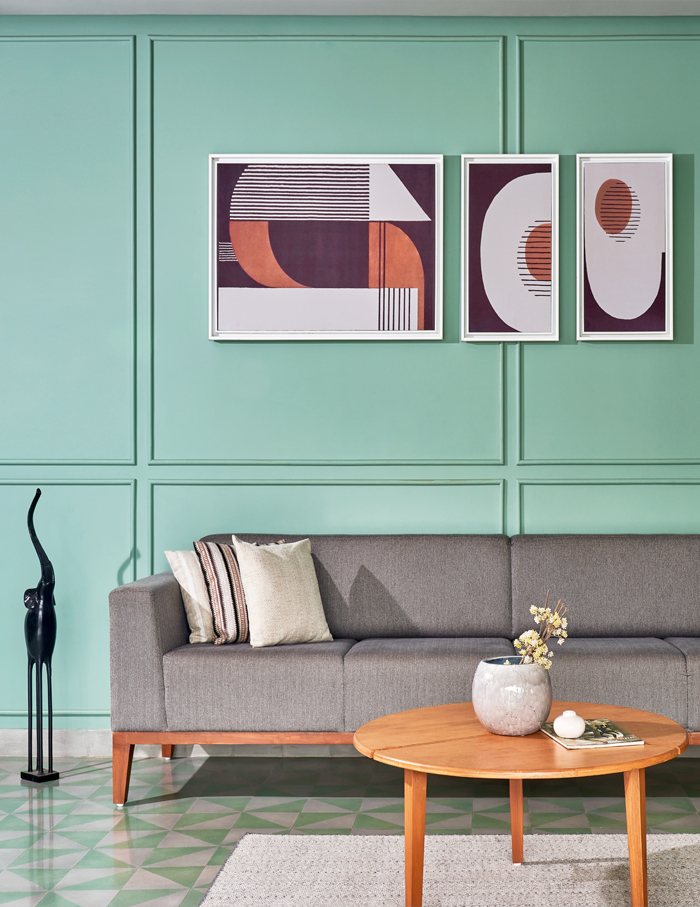 The entire home follows a contemporary aesthetic, which is highlighted by the continuous flooring pattern used in the living room and kitchen. The customised, geometric pattern of the tiles from Bharat Flooring forms the primary highlight of the property as they harmonise with the hues seen on the walls.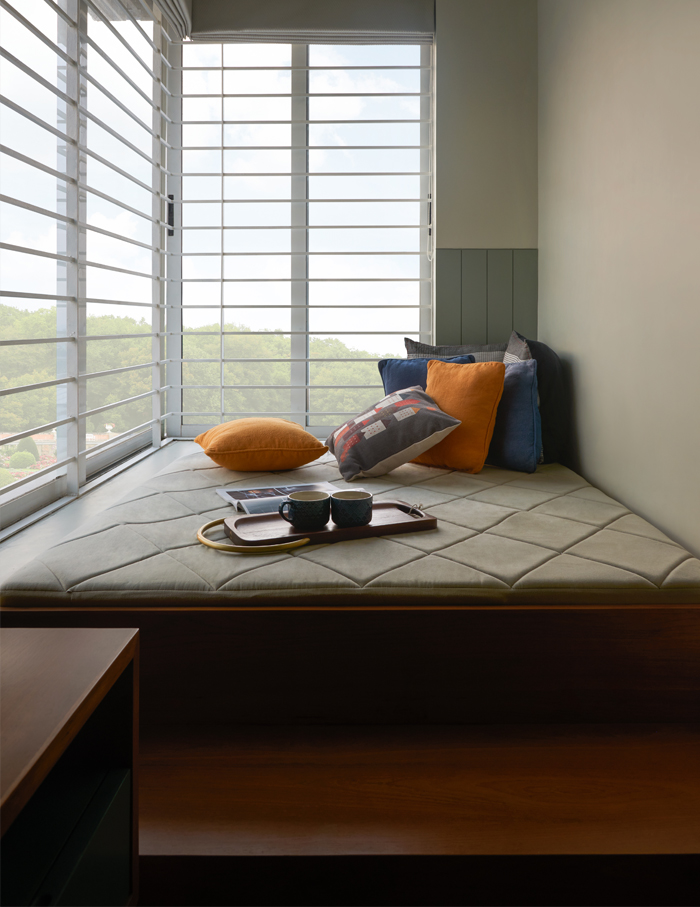 Designers Tejas Patel and Nidhi Shastri say, "The living room and kitchen were the most fun to design simply because the space doubled when we combined the two apartments. On the other hand, the bedrooms were the most challenging, since they were already constructed and had little scope of being reconfigured."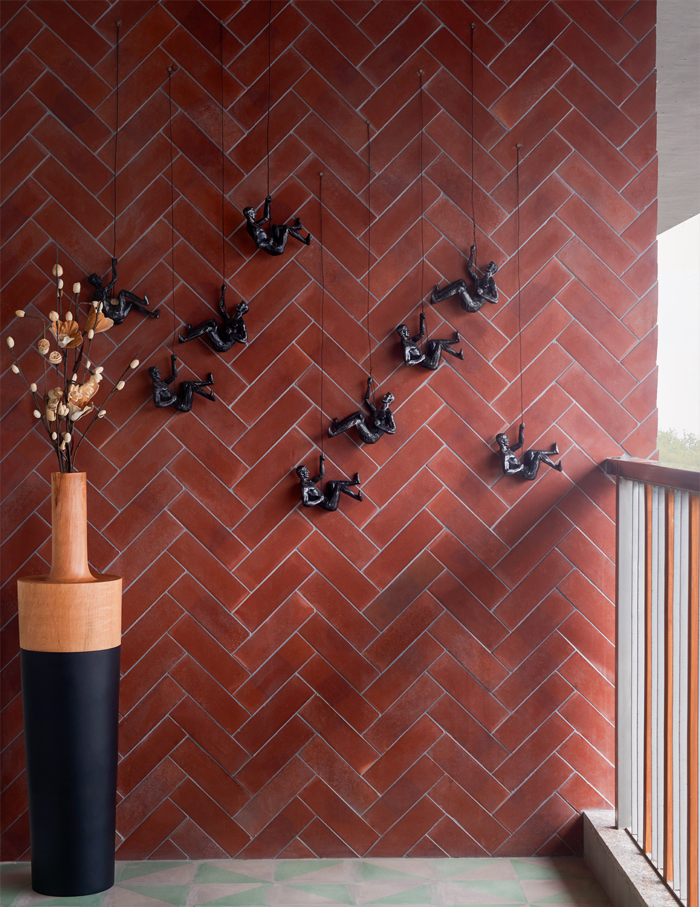 A pastel green hue dominates the living room and kitchen with a splash of pink to create a sense of serenity yet bringing in a quirky edge to the spaces. In order to balance this palette, the bedrooms were adorned with a warmer palette to complement the pastels without punctuating the seamless aesthetic.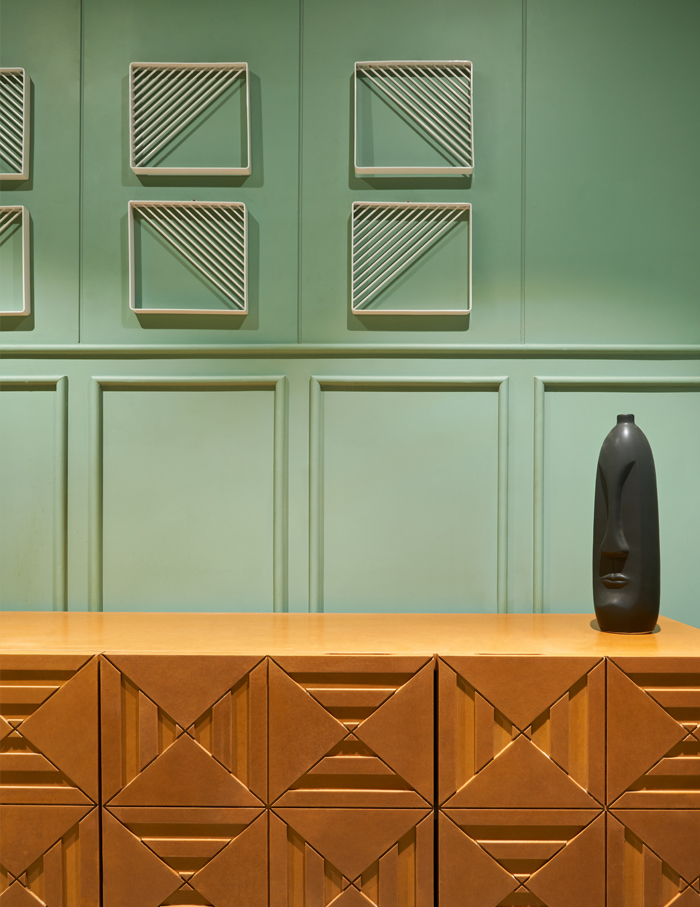 "To blend both the warmer palette in the more private areas of the home with the cooler hues seen in the communal zones, we've introduced wood with contemporary elements, which serves as an excellent equaliser," conclude the duo.