Design
Keta and Varun Shah of Workshop Inc design an office space that cultivates into an interactive working culture in the heart of Ahmedabad
NOV 10, 2022
| By Ishika Paruthi
Workspaces are becoming the hub of collaboration and socialisation and as we keep evolving and adapting, our workspace needs to do the same!
Keta and Varun Shah of Workshop Inc nail this metamorphosis immaculately for Riviera Infrastructure's two 4000 sq ft expansive floors in the heart of Ahmedabad.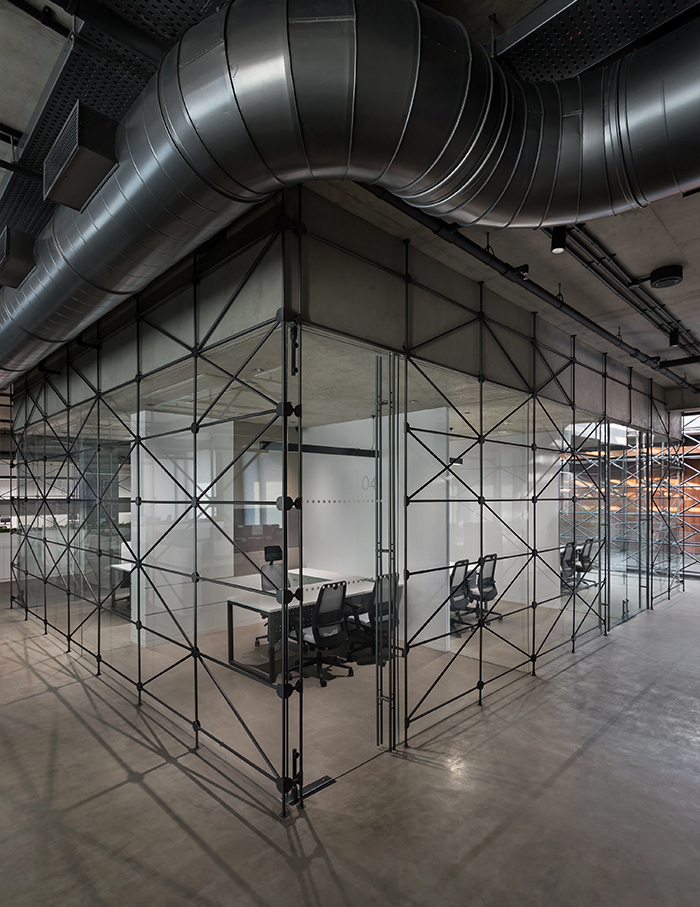 The curious brief
Gone are the days when one sat down for eight hours and worked at a desk and this is exactly what Riviera wanted to get rid of. They wanted to let go of a traditional office space and design an interactive working culture with limited closures.
Keta and Varun put the Riviera employees at the heart of this reinvention process and designed a space which highlights the scaffolding on a construction site and allows flexibility as well as collaboration.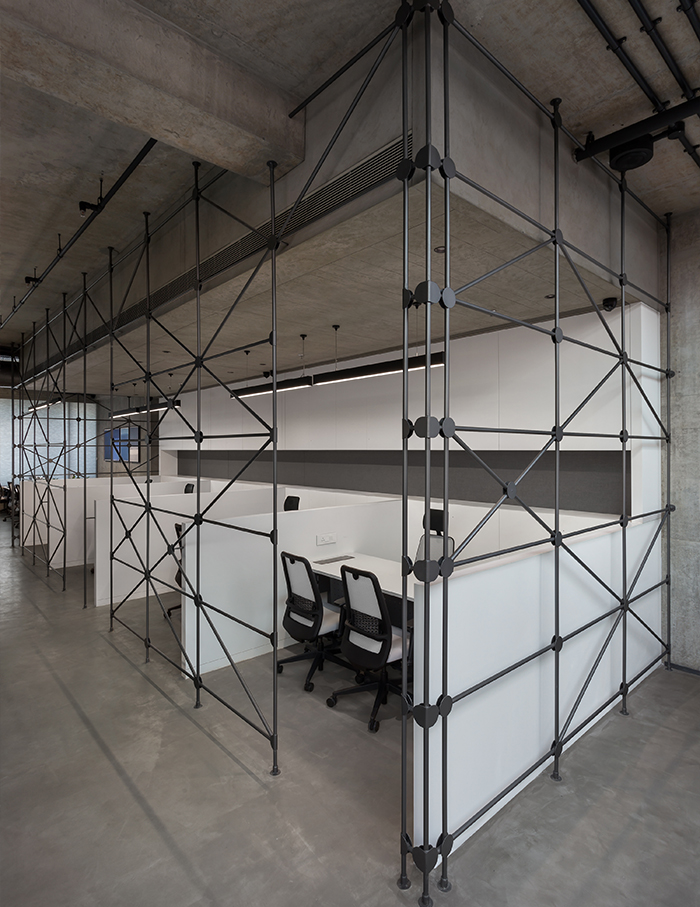 Tour every turn of this splendid office space
Riviera Infrastructure's main architecture is conceptualised by Apurva Amin Architects and incorporates a sumptuous atrium that runs across four floors which divides the space into two parts. This consists of a board room, two meeting rooms and a central canteen alongside a VIP lounge.
An exposed concrete wall incorporated in architecture becomes a guide for the rest of interiors, giving the space its character.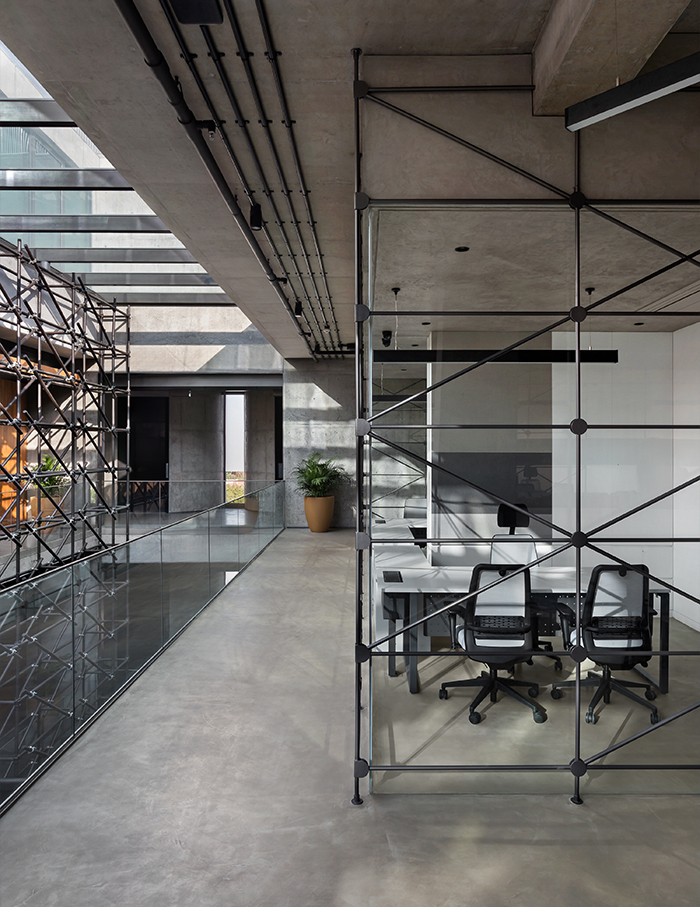 The space incorporates every service into its design perfectly. All the services were planned meticulously due to the lack of false ceiling done—from every electrical point to the CCTVs and the HVACs. 
As you step out of the lift, you are greeted with a reception area with a compact waiting space. The former is washed in blue and yellow to emphasise the company colours.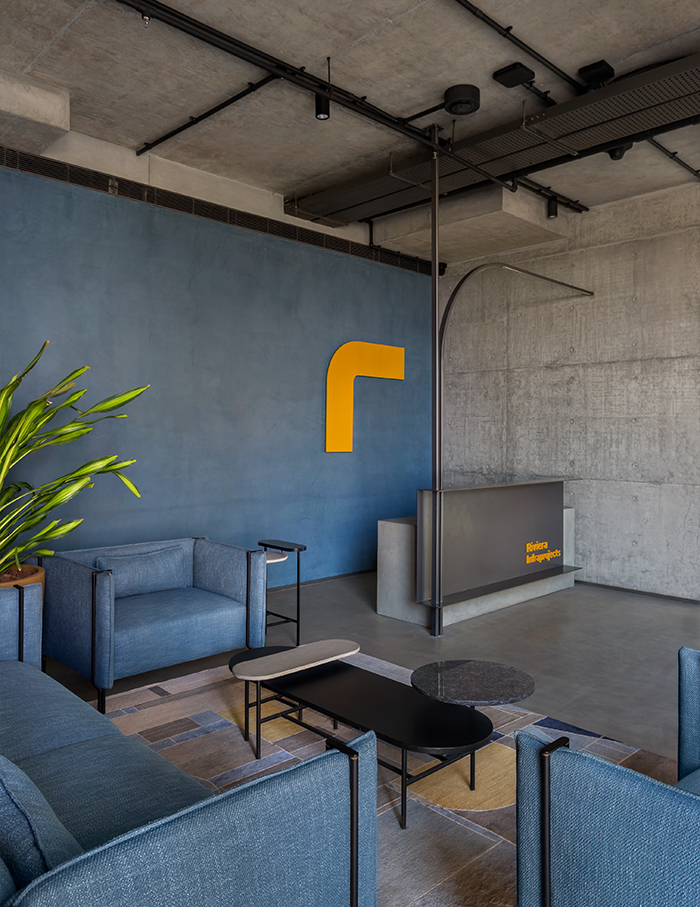 As you walk ahead, the primary office area is crafted in exposed glass cabins with metal screens maximising the space. Aligned with an array of rows of neatly aligned desks, it offers a view of the skyline on the opposite end.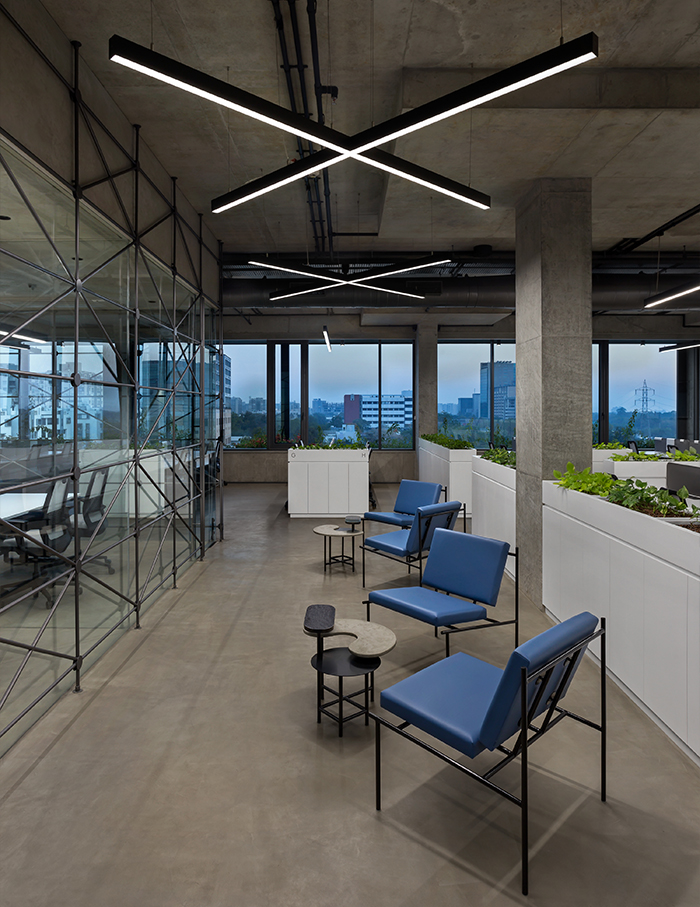 Green areas in the workspace have been placed strategically to add a dash of positive energy. 
The next stop is the communal desks for meetings with a larger group of people as well as semi-open cabins for mid-level management. What is interesting is that these semi-open cabins can be converted to closed cabins as and when needed.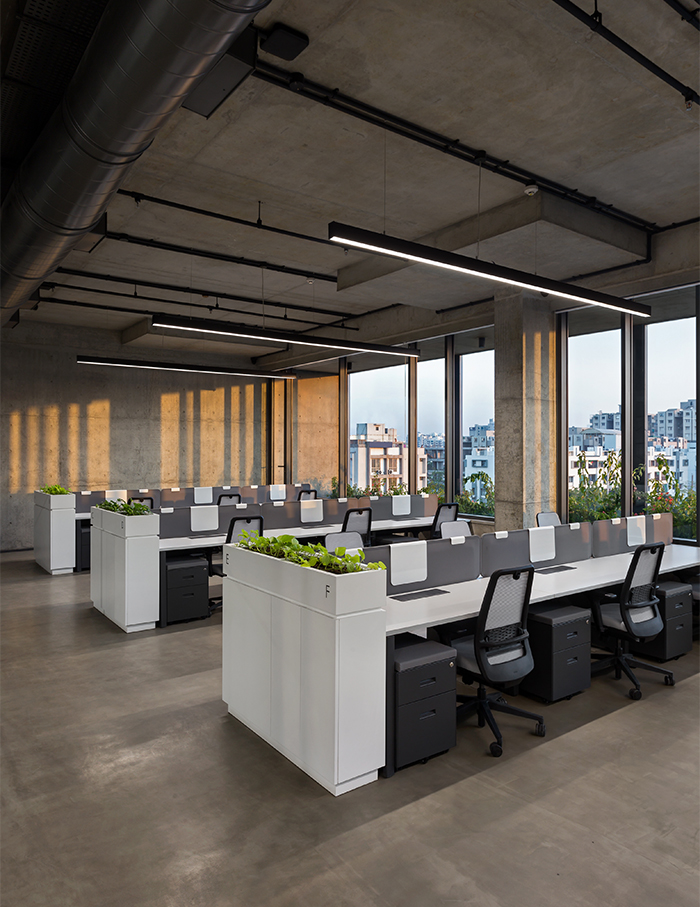 What the designers fell in love with
Varun and Keta mention, "The space that we really enjoyed designing was the freestanding transparent box that houses the 6 cabins. It becomes the core element of the space, with the screen giving the identity to the whole office. But, at the same time it is very light and transparent and seems to merge into the background. This kind of contradiction within the same space was a delight to achieve."
You may like: The classy brass-y office by CraftsPOD Design Studio realises itself in shades of russet and brass