Homes
Kavan Shah brings to life an equatorial tapestry of tantalising rooms in this Mumbai home
SEP 20, 2021
| By Kashish Kaushal
An abode that reflects the lifestyle of its inhabitants while promising comfort and warmth, is what most family homes aspire to be. Cocooned in a soothing, neutral palette and tactile textures, this 1,800 sq ft apartment in Bandra, Mumbai, guarantees just that. Crafted by Kavan Shah, principal architect of his eponymous practice, the home has an open plan, is capacious and receives ample natural sunlight. 
Throughout this home, textiles, decorative accessories in colourful patterns and modern lines in furniture have been judiciously put together to give the house its distinct character, creating an ecstatic atmosphere. 
"The vision was to transform the multi-partitioned space with compromised rooms into a contemporary home with a great feeling of space which has been achieved by opening up the plan and providing views into other spaces, allowing the full width and length of the house to be experienced," divulges Shah.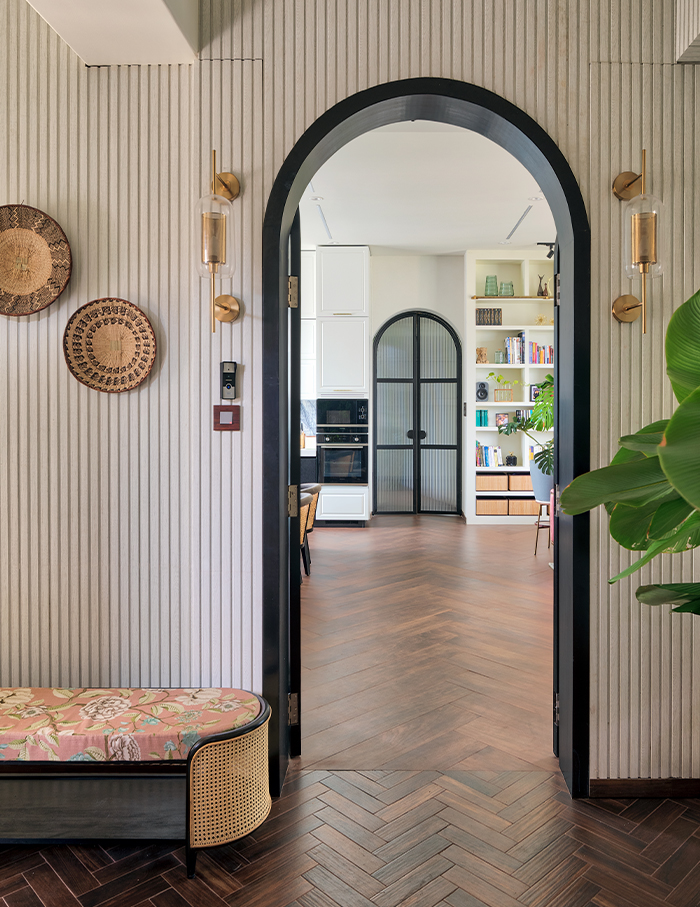 Eloquently reflecting the inside-outside narrative, the house opens up to a large open area for family gatherings. Facilitating unrestricted movement it hosts the kitchen, dining, living room, study and balcony.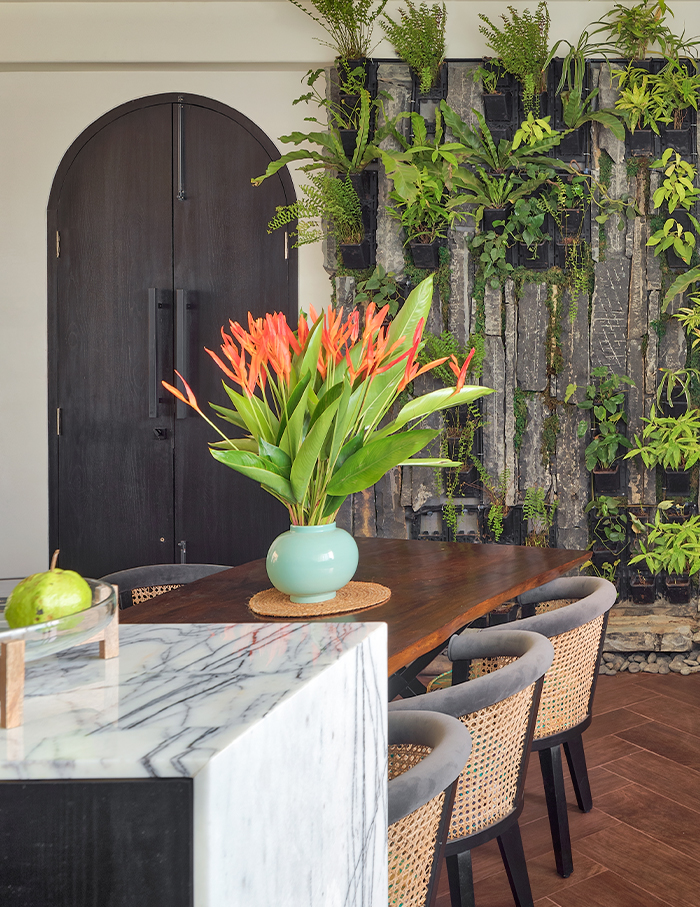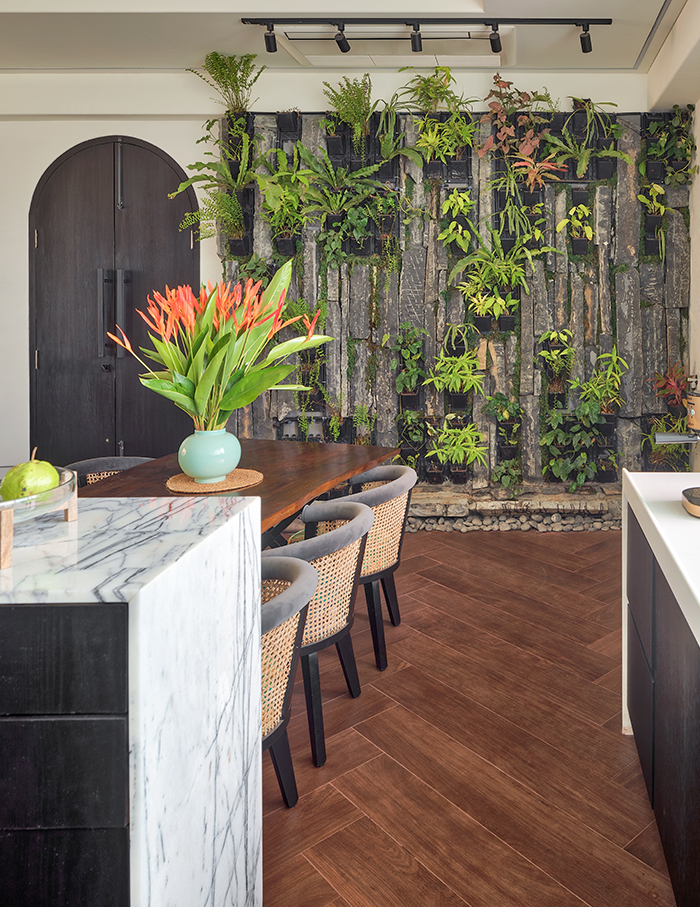 Adhering to the client's brief special attention was paid to minimising the footprint of the bathroom and kitchen by placing them into the centre of the plan, sandwiched between the living room and bedroom.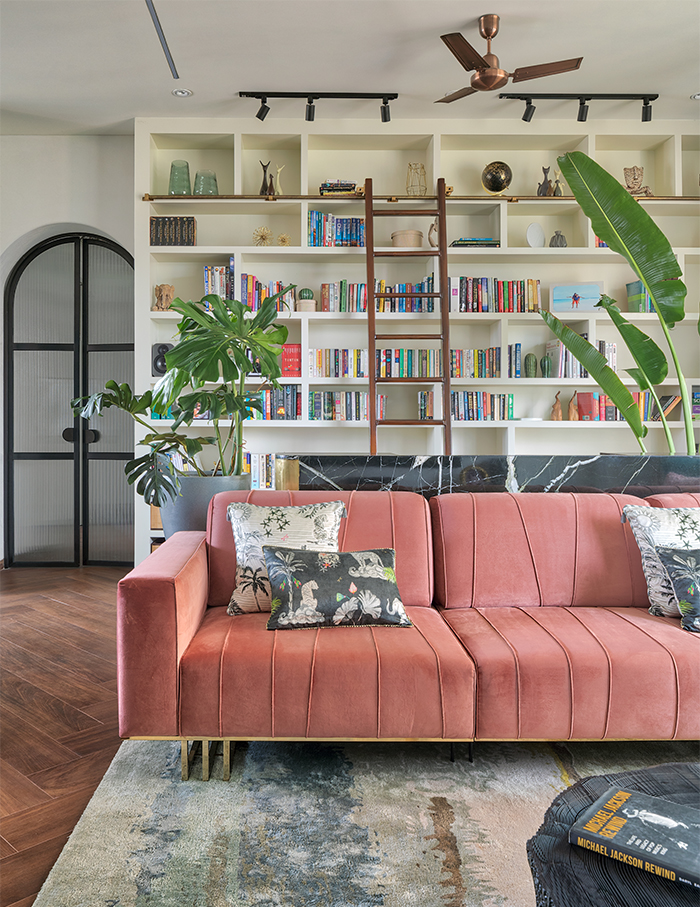 Finished in a palette of natural materials like wood and white stucco, the apartment highlights an abundance of bespoke, built-in storage. In the kitchen and dining space, matte white cabinets and countertops complement the off-white walls.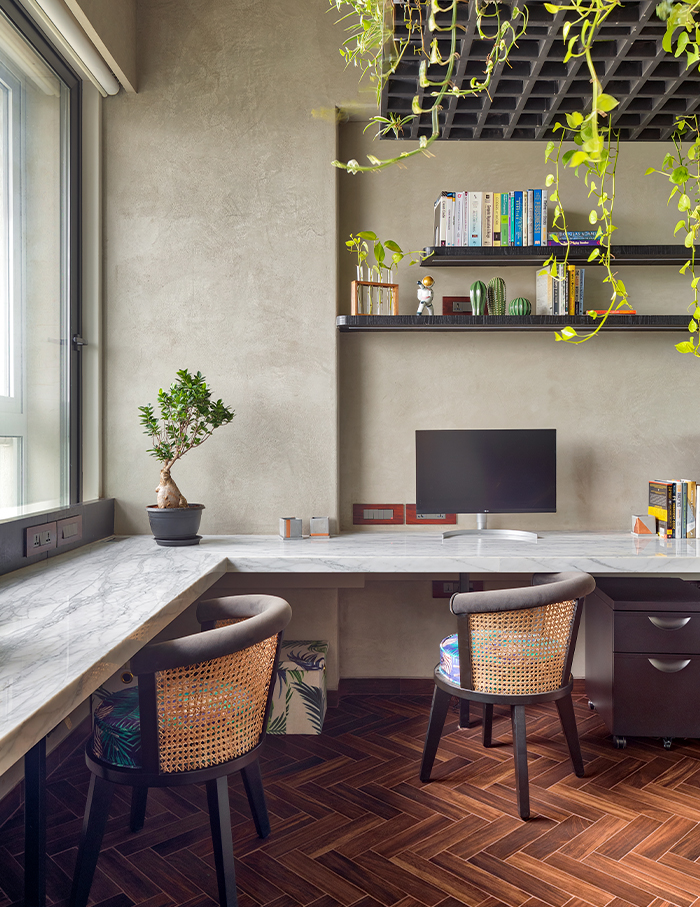 Conceived as a tranquil space, the home office is located in the brightest corner of the house with tall windows across two walls. The canopy above is fabricated in house and automated for ease of maintenance of the plants.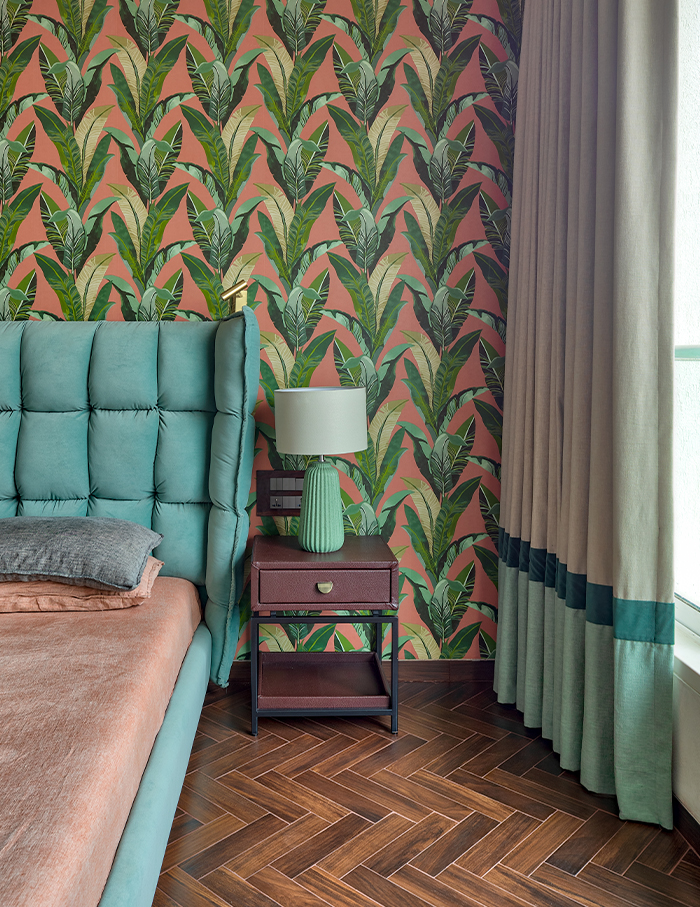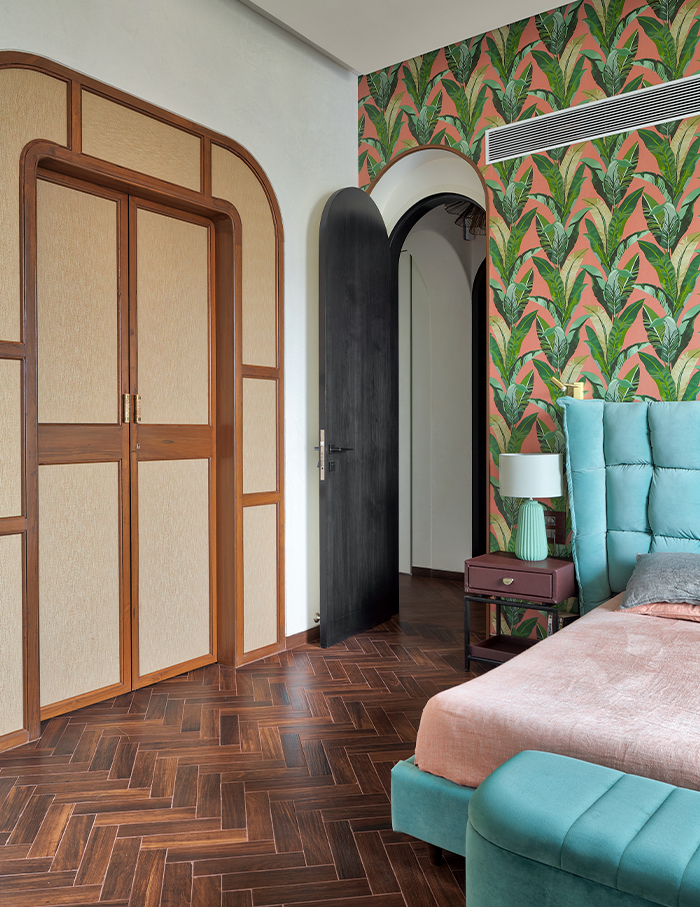 Adding depth, a little complexity and drama are the bedrooms. Bright coloured focal walls in the primary bedroom create striking contrasts with period details painted in plain white.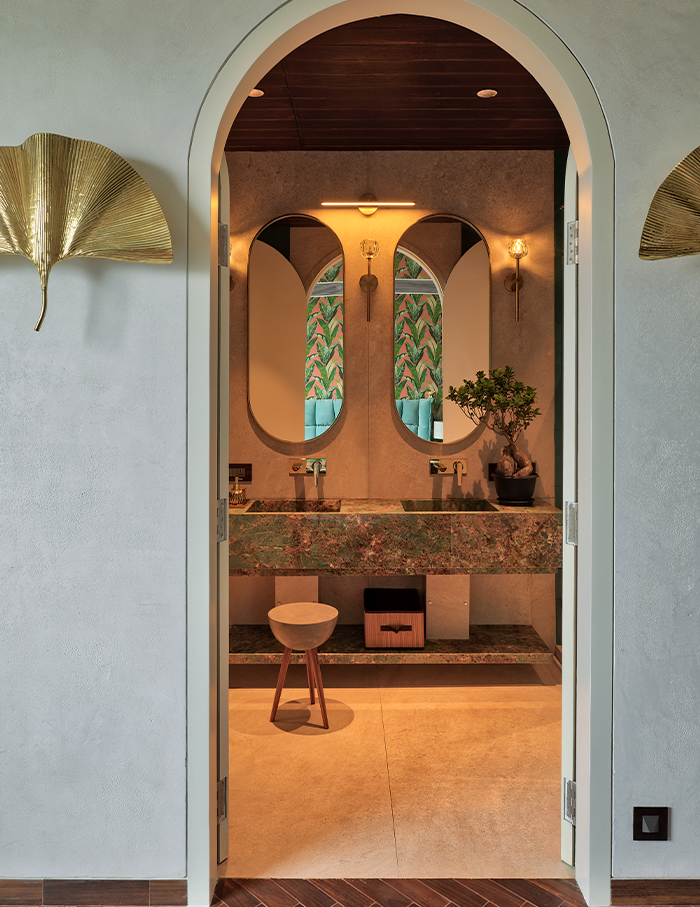 Shah's clever arsenal includes an eclectic take on colours, highly tactile furniture finishes, and a generous inclusion of statement art and surface treatments. It is impressive how Shah transforms pockets of spaces into functional areas, and exhibits a refreshing design scheme. If you're a sucker for materials, this apartment is for you. 
Scroll down to catch a few more glimpses of the space!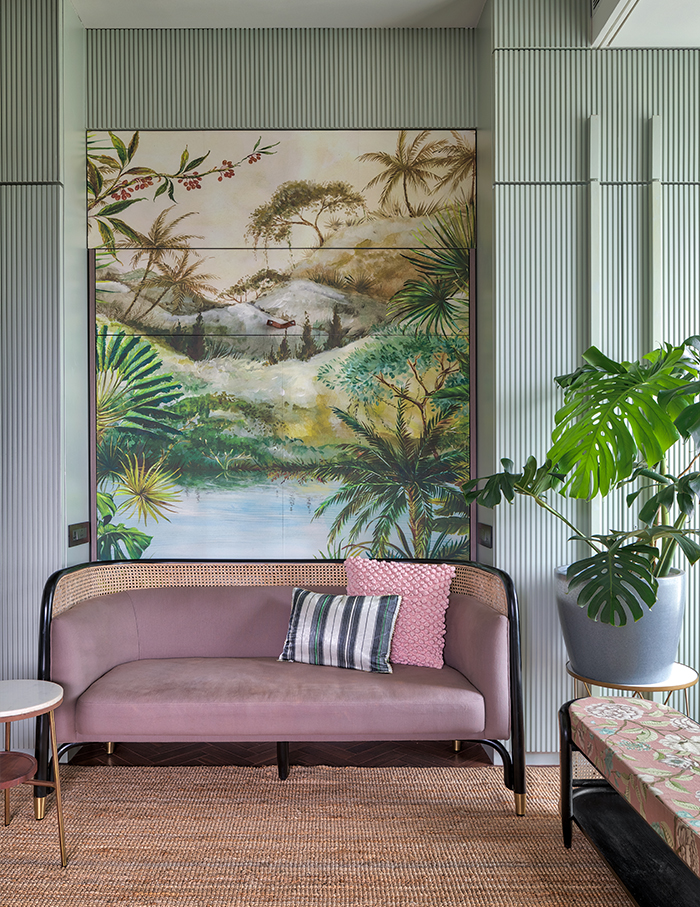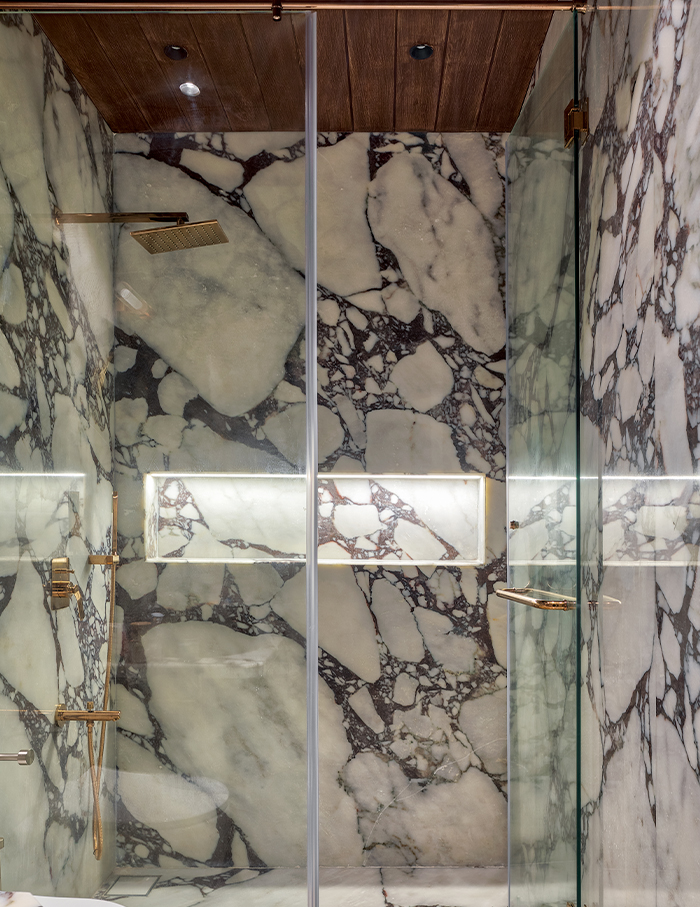 If this space makes you gleam with joy, make sure you check out The Loft by Rasneet Anand!