Homes
Joseph Karam's Paris townhouse brings to mind 'Stairway to Heaven', the 1970s classic
AUG 4, 2020
| By Sakshi Rai
Lebanese designer Joseph Karam's eponymous interior and furniture agency has been credited with creating several stunning mansions and villas for over four decades. He's finally donned the client's hat to fashion his own dream residence—a minimalist home with unique architecture that's born out of a rich legacy and enhanced with a contemporary definition of comfort.
To say that the Paris based creative's palatial house is anything but a literal ascend through history and time would be a lie. Sprawled across nearly 6,000 sq ft, the property—originally built for an artist at the beginning of the 20th century—was crafted using an amalgamation of northern and southern French styles.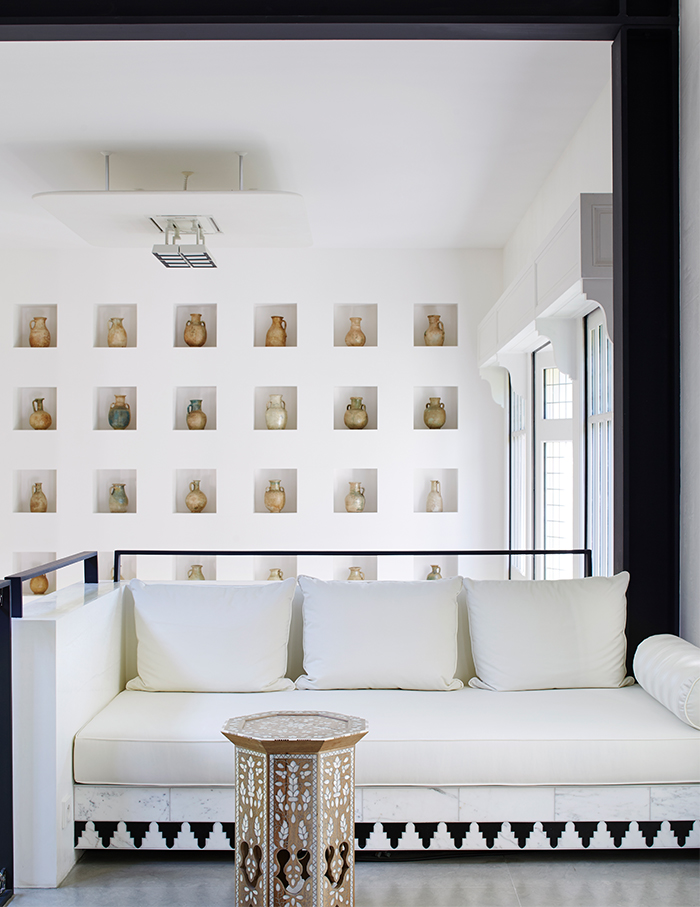 While its heritage construction offered a priceless historic allure which Karam wanted to retain, he also wanted to bring in his signature, distinctly modern touch. So he added three levels above to break away from the impregnable cement mould below and to bask in abundant daylight with the help of glass and metal. The transparent, grid-like facade offers a visual connect across the abode and gorgeous vistas of the Bois de Boulogne.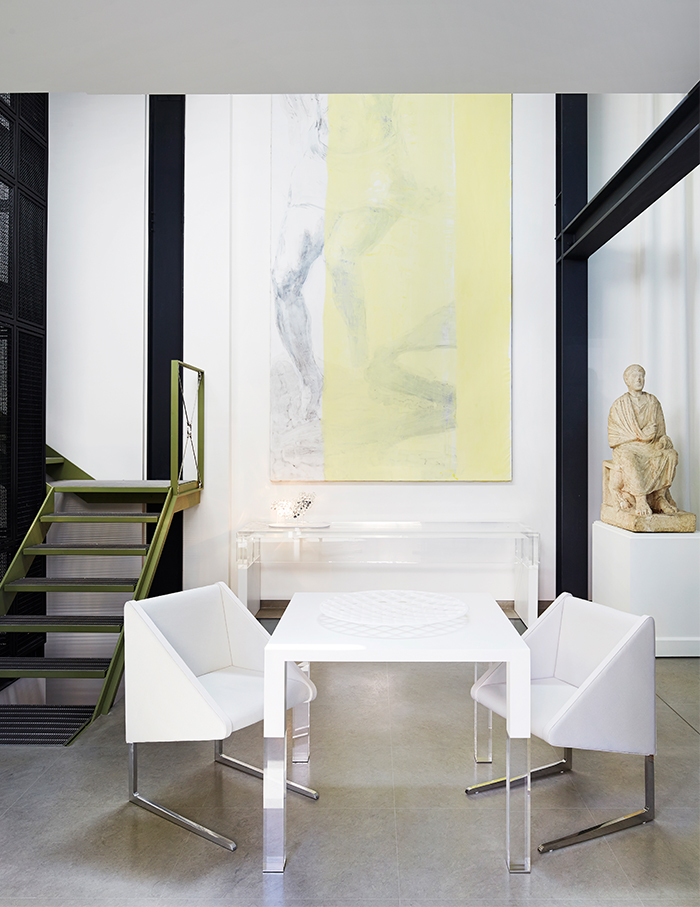 This stark yet pleasing contrast of surfaces continues indoors and can be seen in the metallic designs and frames of the elevators and stairs, bound by white painted walls. Karam stuck to a dry construction palette throughout, glimpses of which can be seen in his choice of materials comprising wood, Corian, Fermacell and stucco.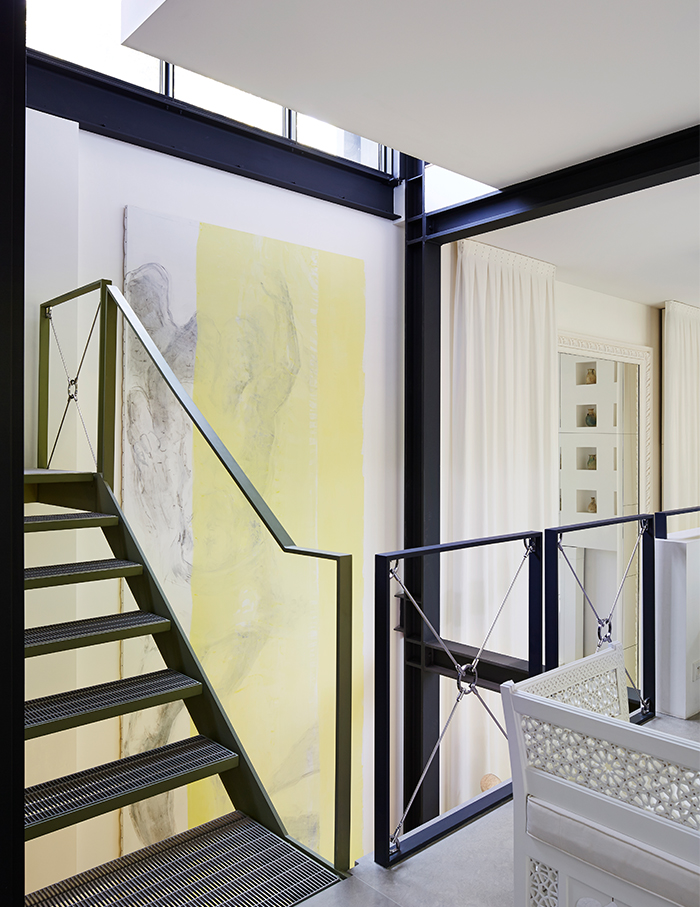 Karam's abundant professional expertise and keen eye for bespoke pieces can be seen in the refined—and long predetermined—materials and accessories that he sought for his home. Most of these have been exclusively customised for this project, including some created by his namesake practice Jospeh Karam Agency as part of its POP collection.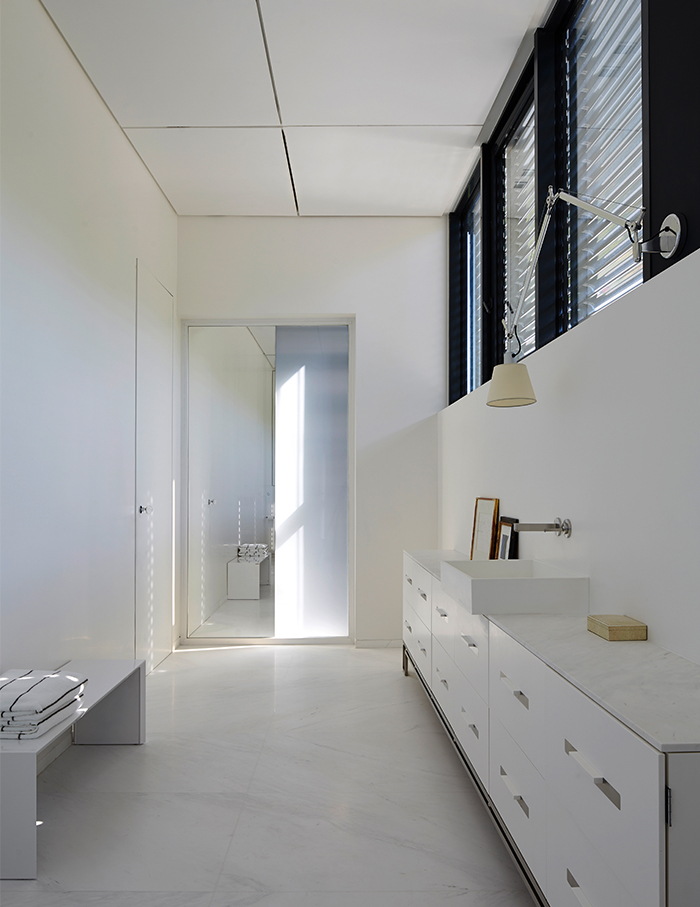 A green patch, in front of the main facade, lies planted with bamboos, weeping willows and roses and ushers you into the house. Inside, the living and dining area along with the kitchen comprise the ground floor, while the two basement floors below house a gaming arena, laundry room, wine cellar, storage and some additional machinery. Upstairs, the first level gives way to a guest suite, and the second and third storeys host mister and mistress themed suites (complete with dressing rooms) respectively.
Wanting to reinvent the art of living outdoors, the creative planned a terrace with a monochromatic winter garden that stretches across the topmost levels. This serene escape, cooped up high away from the bustle of the city, is where one can go for a breathtaking, all around view, and some peace and quiet.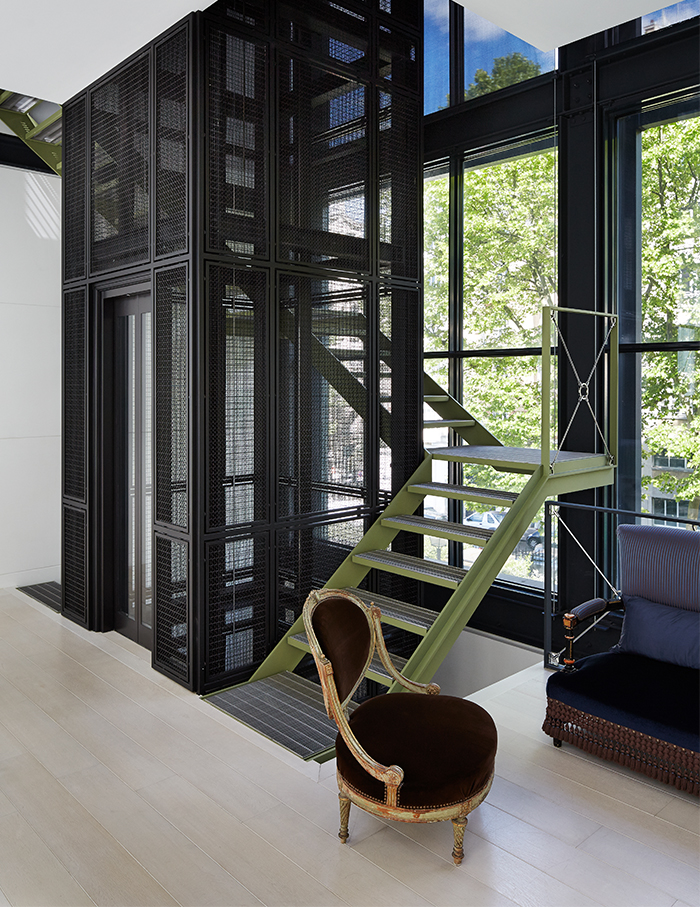 Obtaining the building permit and the approximate passage of the underground subway was not an easy feat and took nearly two years of negotiation with the concerned administration. Since the structure did not use cement, Karam also had to draft a special anti-seismic study.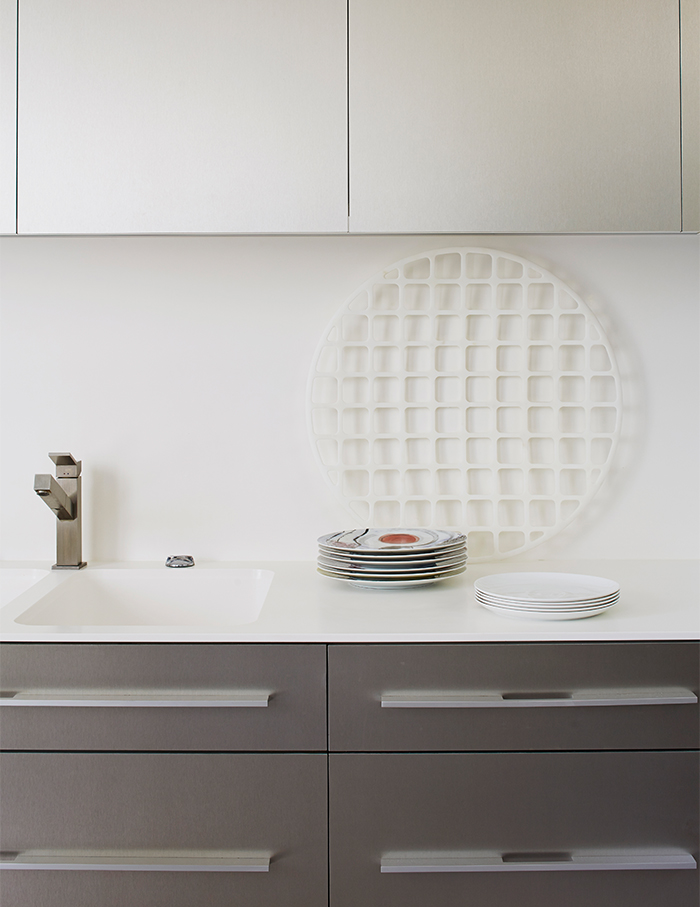 But despite its many challenges, Karam is beyond elated with the final outcome. "I'm happy to have devoted the necessary time in search of my idea of perfection. A feeling of satisfaction fills me when I look back at my initial sketches and see how closely we were able to realise them. It is incredible and very rarely possible to be able to custom curate architecture on such a grand and personal scale," he concludes.
Scroll below to view more images of Joseph Karam's posh Parisian residence…