Homes
Jason Wadhwani explores a monochromatic theme for an upscale and bespoke abode in Mumbai
JUN 18, 2019
| By Sakshi Rai
Located in the upscale neighbourhood of Peddar Road in Mumbai, this expansive abode, done up by Jason Wadhwani Design Studio, exudes an air of quiet sophistication. The interiors are fashioned with personalised and quirky, wood-dominated furniture in an organic theme, surrounded by indoor plants, to add warmth to the space.
Bold, signature design elements such as the tropical print Cole and Son wallpaper in an en suite dressing room and striped graphic sideboard in the dining area offer not just a refreshing contrast against textured white floors but also enliven this contemporary residence.
Designing each space with a fresh perspective, this comfortable home is a result of Jason Wadhwani's creative ability to employ bespoke concepts for comfortable living.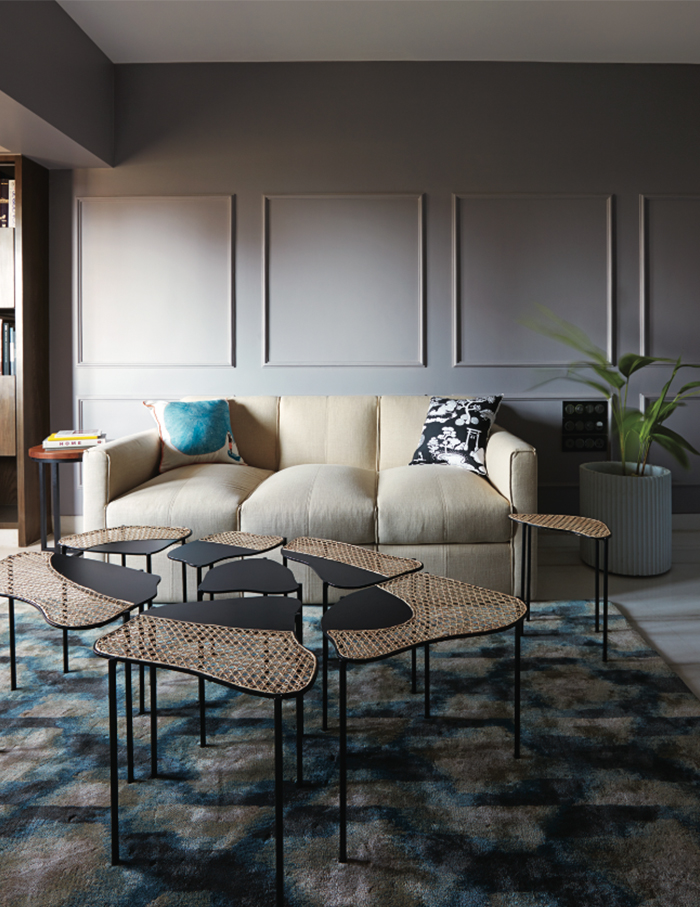 The apartment has several open, extended areas leading into one another and paving the way for conversations and connectivity. Wadhwani explores the understated luxury and balance offered by a minimalistic palette of white, black and grey with statement colour pops. "Using monochromes as a starting point forms the basis of all my designs. These are colours I connect with and have always loved working with," he shares.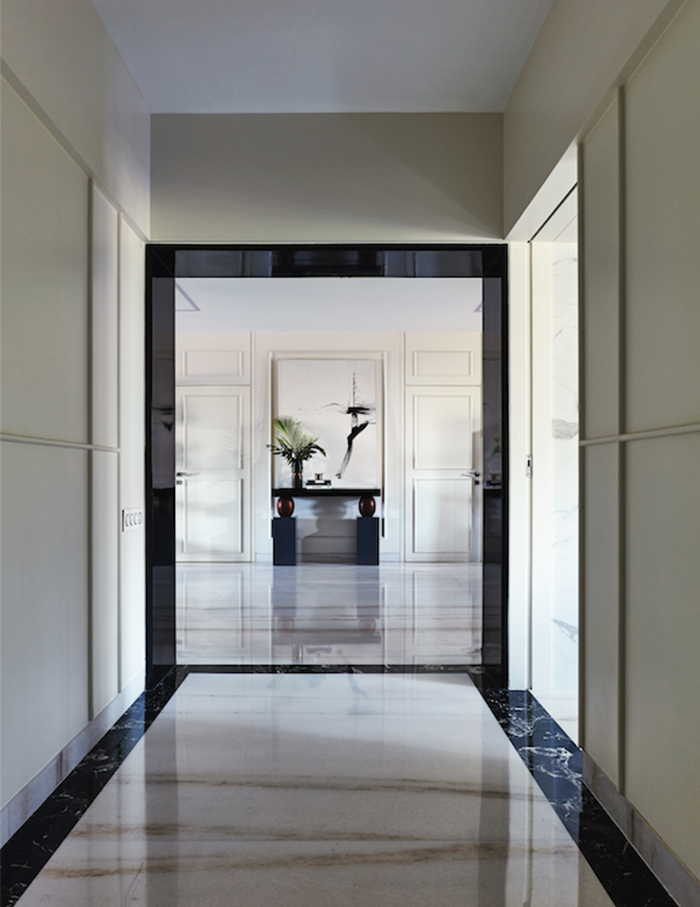 Several design elements are uniformly used in the home, including the smooth Lasa white marble flooring, French mouldings in varied forms and shades that ingeniously and aesthetically break the monotony and overcome the challenge of concealing hardware, and covetable artworks that hint at a rich taste in diverse cultures. Wadhwani has ensured that each room has its own distinct personality — the den has a snug vibe, the dressing rooms offer a playful and whimsical escape from reality, while the dining and living zones are characterised by classic elegance in a modern context.
Scroll below to see more images from this Jason Wadhwani project!